While Razer was not the first company to release an Android gaming phone, they have fuelled a new trend towards gaming orientated smartphones. With the mobile market stagnating manufactures are keen to find new ways to increase demand in a saturated market.
The sales numbers of the original Razer phone last year are unknown, but Razer classed it as a "limited run" which means it probably wasn't a huge commercial success. However, that has not stopped many other brands jumping onto the bandwagon to exploit the lucrative gaming market.
All the following phones are currently available to buy today, but some of the options may require you to import them from Chinese distributors.
It is also worth noting that Samsung is apparently developing a gaming phone with its own S-GPU, rather than one built by ARM. So it looks like the trend of gaming phones is set to pick up the pace in 2019.
Razer Phone 2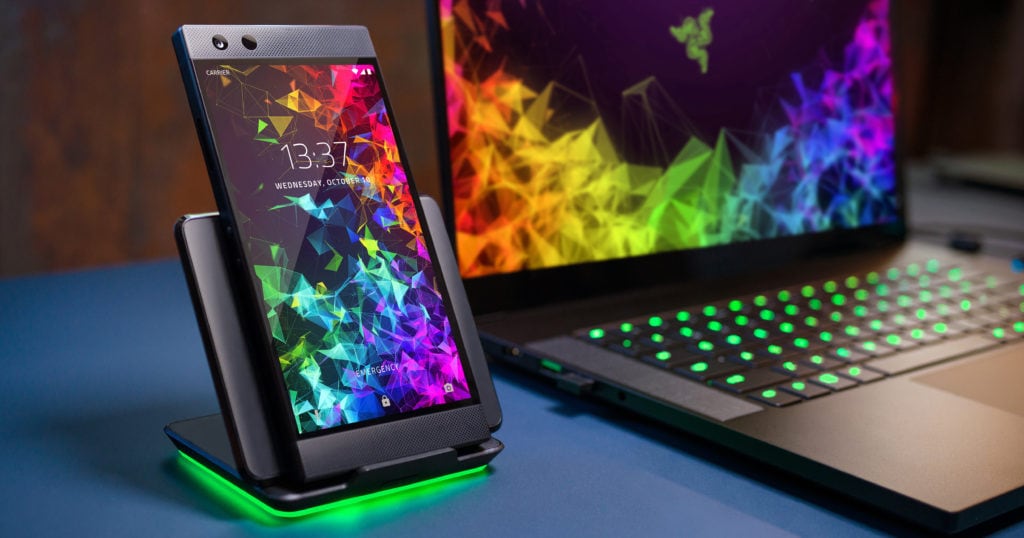 The Razer 2 is an incremental upgrade from last year, using the exact same design, but bumping the processor up to this year's Qualcomm Snapdragon 845 processor.
One of the stand out features is the 5.7-inch 120Hz display which offers double the refresh rate of many competing models, and the highest refresh rate on the market. It is only compatible with some games such as Injustice 2, Pokémon Go, Final Fantasy XV: Pocket Edition, and Vainglory, but when enabled it should offer a smoother gaming experience.
The Razer Phone 2 combines the Snapdragon 845 with 8GB of RAM, 64GB of storage and a 4000 mAh battery. The phone also has a customizable Chroma LED lighting in the back for the Razer logo.
Expect to pay around £780 for this SIM free.
Specs
5.7-inch LED display with 1,440 x 2,560 resolution
Qualcomm Snapdragon 845 processor
8GB of RAM
64GB of onboard storage, MicroSD slot available
Dual 12MP rear cameras, 8MP front camera
Non-removable 4,000mAh battery
Android 8.1 Oreo
158.5 x 78.9 x 8.5mm, 220g
Asus ROG Phone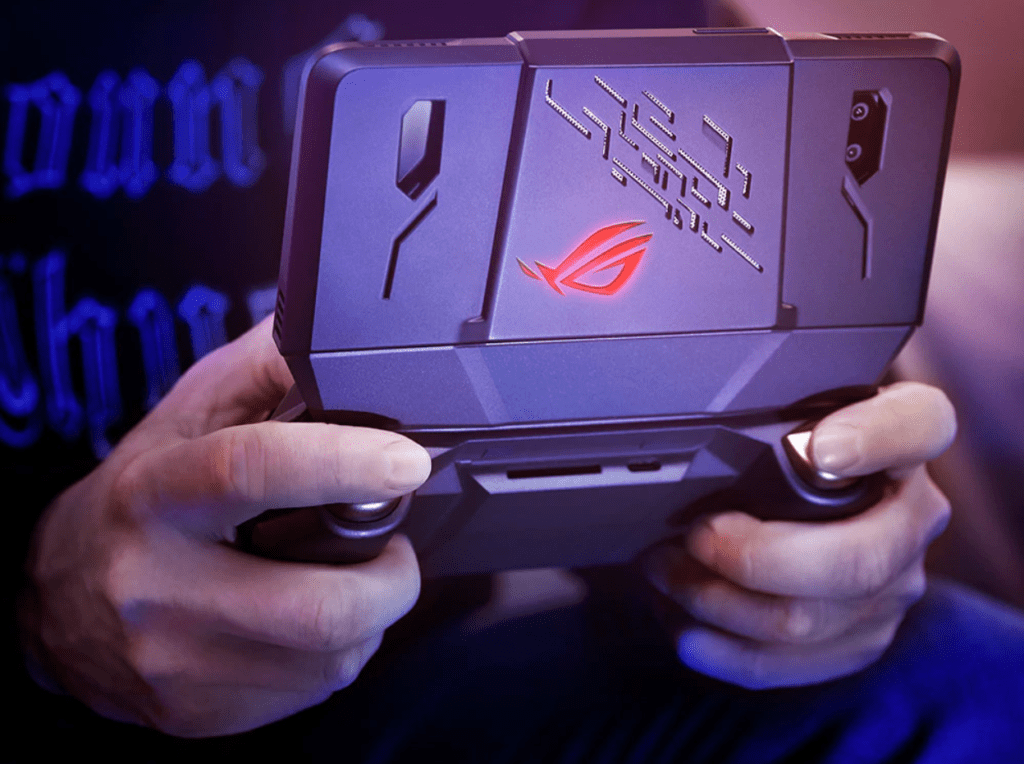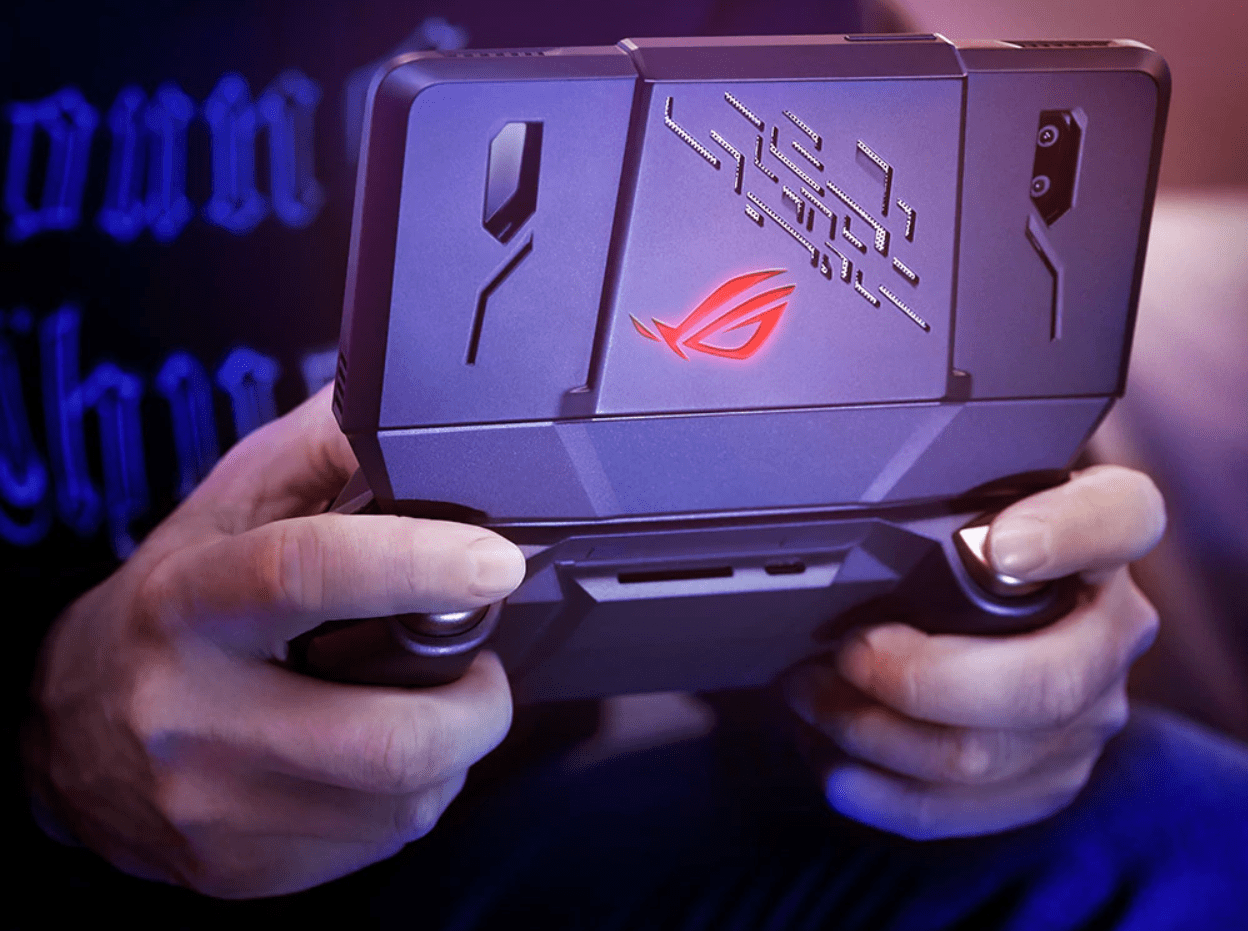 The first phone from Asus and they have gone all out as you would expect from a Republic of Gamers (ROG) branded device.
This phone also uses the Snapdragon 845 combined with 8GB RAM and 128GB of storage with a 4000mAh battery. Similar to the Razer Phone this phone features ASUS Aura RGB lighting on the logo which can display a whole rainbow of lighting schemes: static, breathing, strobing or colour cycling.
What makes this phone stand out from the pack is the Air Triggers on the side of the phone giving you two additional programmable buttons for gaming. Then there is a massive range of accessories which includes a WiGig gaming dock that allows you to hook the phone up to a TV and add a physical controller. A Gamevice Controller is giving you handheld console type functions and TwinView Dock which adds a second screen to the phone
Expect to pay around £899 SIM-free.
Specs
6-inch AMOLED 1,080 x 2,160 display
Qualcomm Snapdragon 845 processor
8GB of RAM
128 or 512GB of onboard storage
12MP and 8MP rear cameras, 8MP front camera
Non-removable 4,000mAh battery
Android 8.1 Oreo
158.8 x 76.2 x 8.6mm, 200g
Huawei Mate 20X