Atomic Floyd isn't a brand name I was familiar with before this review but they are a relatively new British company founded in 2008 that is targeting the luxury earphone market.
We were kindly provided a pair of AirJax earphones to review, which is their sports orientated earphones that retain for £179.00 but can be had for £129.00 on Amazon.
The packaging of the earphone is clearly premium and they come with several accessories including:
Soft-grip silicone sleeves
Triple-layered, double-stitched protective leather pouch
Comfort and fit adjustment tool
3.5 mm to 6.3 mm DJ jack
Flight adapter for when you fly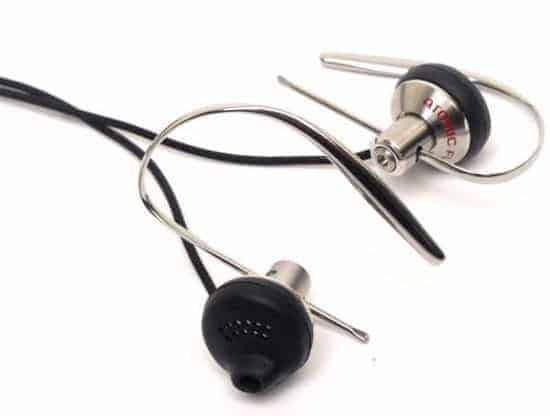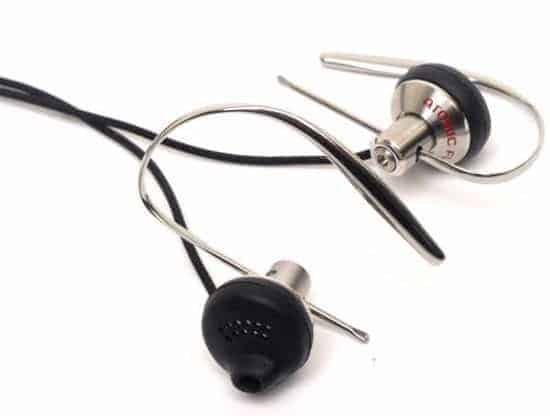 The earphones themselves look amazing and they have opted to go for a Teflon weaved cable rather than plastic found on most headphones, this gives them a really premium feel. The plugs, controls, and earphones are all made in metal which again gives them a very premium feel and gives you the impression they will last a long time.
The controls are located on the left ear piece wire with the mic sitting around mouth level, this is obviously great if you are using the phone with them but it was a little confusing at first using the controls in that position.
The earphones themselves are a bit different from the recent trend of going right inside your ear, these sit just on the outside of the ear canal with a small bit sticking out directing the music inside your ear. Normally this type of earphone is prone to falling out of your ear (for me at least) however they are held in place by an excellent metal wire band that fits around your ear.
It took me a little while to get used to fitting the metal wire around my ear but once in place you can guarantee you won't have your earphones falling out properly during most types of exercise. If you prefer not to use these metal loops then you can remove them with a tiny hex key provided by Atomic Floyd, which is quite a nice touch.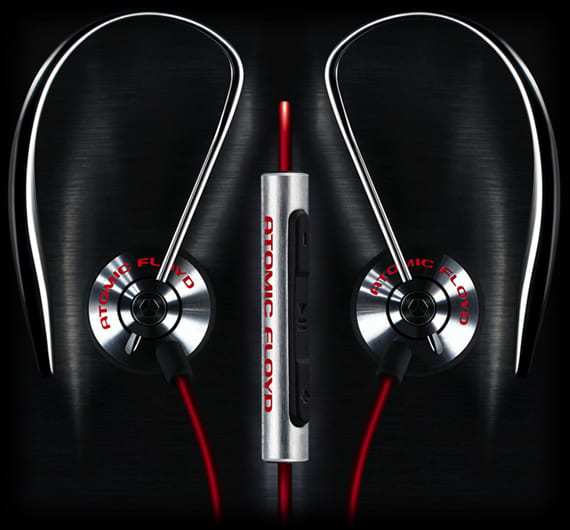 When using the earphones we found the sound to be pretty good sound is very clear and crisp and we tried them with a variety of genres including music from NIN, Chemical Brothers, Mumford and Sons and Arctic Monkeys. Our biggest problem was with the bass which sometimes we found a little lacking, however this appears to be from the fit of the earphones rather than their actual performance; because they don't go inside your ear canal properly they don't get a decent seal for the bass to really come through. When holding the earphones tighter to my ear the bass did start to come through a lot more however this wasn't a practical solution long term. I wouldn't hold this against the earphones, it is more than likely an issue with the shape of my ears, but it is why I normally prefer the newer trend of fitting right in your ear. I would recommend buying them from a store with a good return policy so you can try them out and see if they fit the way you like.
Even though I had some issues with the fit I did find them excellent when running. I would sooner have my earphones stay in throughout a run than have impeccable sound, and with the ear loop had no problems at all.
Overall they are excellent earphones though some people may have issues with the way they fit. They are excellent for running, though some may think £130+ is a bit expensive for running earphones. As with most things it is probably best to try them out first, but if you don't like earphones that go right into your ear then these could be perfect for you.
To check out the rest of the Atomic Floyd range visit atomicfloyd.com