Yesterday, ASUS threw a bit of a curveball phone release in collaboration with Qualcomm with the Smartphone for Snapdragon Insiders. That is its actual name.
A quick glance at the design and specs, and you would just assume this is a Qualcomm reference device not intended for end-users, but it seems that it will actually be sold to end-users. It also looks like Qualcomm is only loosely associated with the phone. Qualcomm states the phone is strictly designed and made by ASUS. So, it is just an ASUS phone with Qualcomm branding.
While the design of the phone looks like it could be a Qualcomm reference design, it is basically just the ROG Phone 5 chassis without all the gaming design features.
So, what are the other similarities with the ROG Phone 5? Quite a lot, it seems
Specification Comparison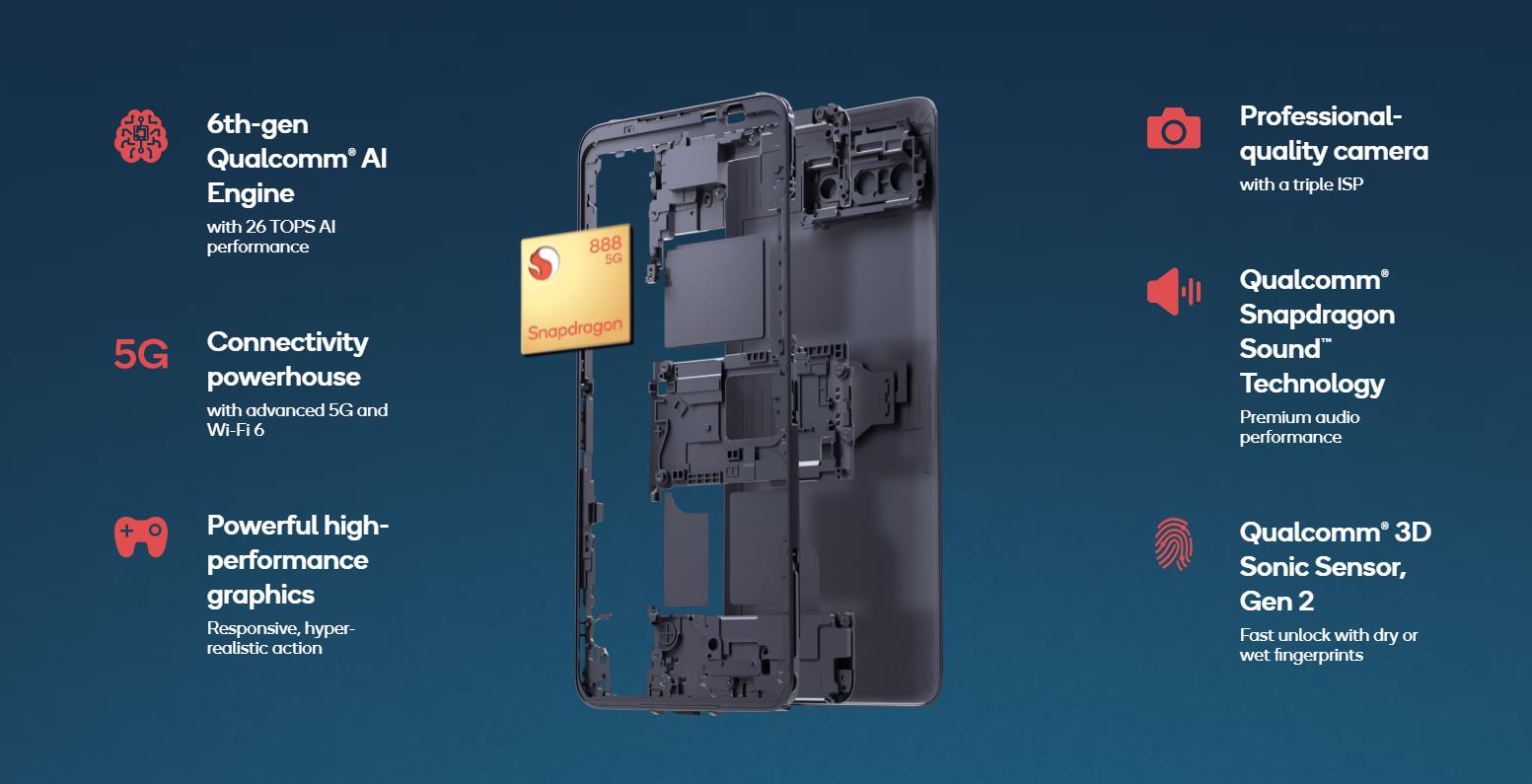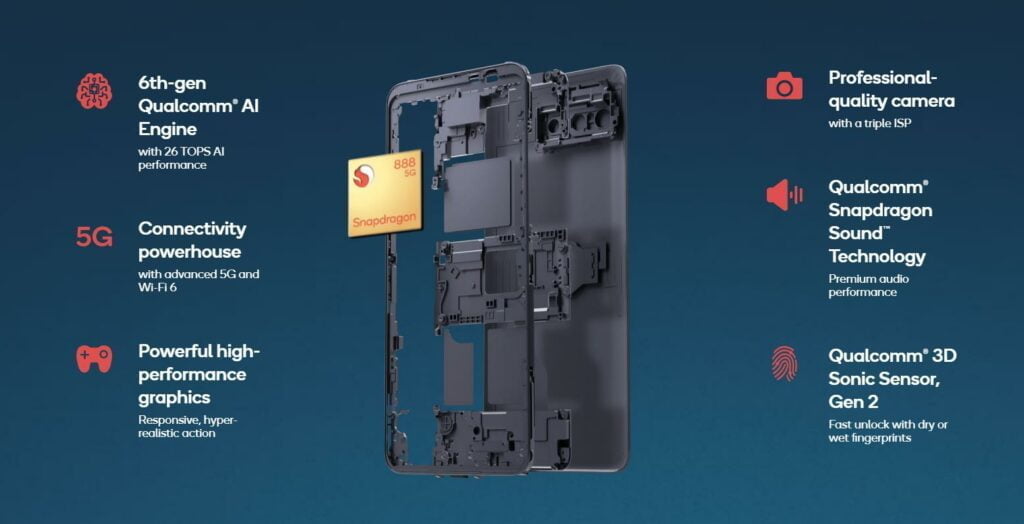 ROG Phone 5
Smartphone for Snapdragon Insiders
SoC
Qualcomm Snapdragon 888
Qualcomm Snapdragon 888
RAM
8/16 GB LPDDR5
16 GB LPDDR5
Storage
128/256GB UFS 3.1
512GB UFS 3.1
Display
6.78″ AMOLED
2448 x 1080 (20:9)
240Hz Touch
144Hz
6.78″ AMOLED
2448 x 1080 (20:9)
240Hz Touch
144Hz
Size
173.00 mm x 77.00 mm x 9.90 mm
173.15 mm x 77.25 mm x 9.55 mm
Weight
239 grams
210 grams
Battery
6000mAh
65W charging (PD3.0/QC5.0)
4000mAh
65W charging (PD3.0/QC5.0)
Rear Cameras
64MP IMX686
12MP IMX363
5MP Macro
64MP IMX686
8MP 3x optical zoom
12MP IMX363
Front Camera
24MP
24MP
USB
USB-C
USB-C
3.5mm headphone 
Yes
No
Connectivity
802.11ax WiFi-6E
Bluetooth 5.2 LE + NFC
802.11ax WiFi-6E
Bluetooth 5.2 LE + NFC
Biometrics
In-display fingerprint sensor
Rear fingerprint sensor
Dual-SIM
Dual nanoSIM
Dual nanoSIM
Launch Price
(16/256GB) $999
(16/512GB) $1499
What's different?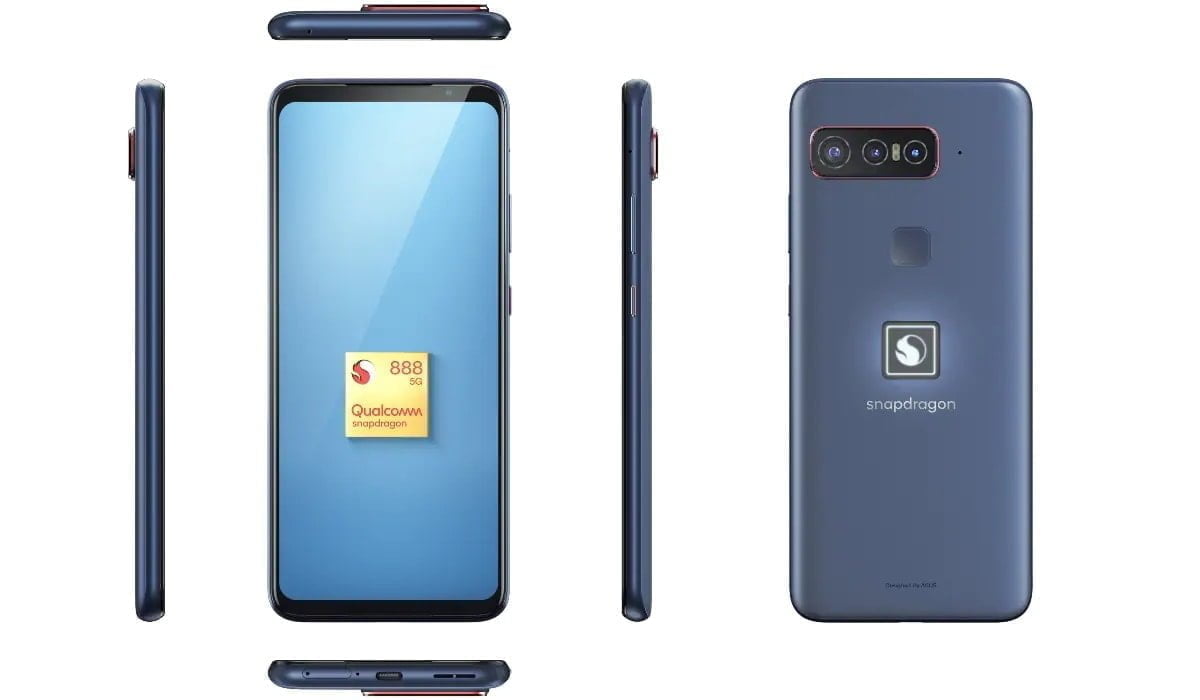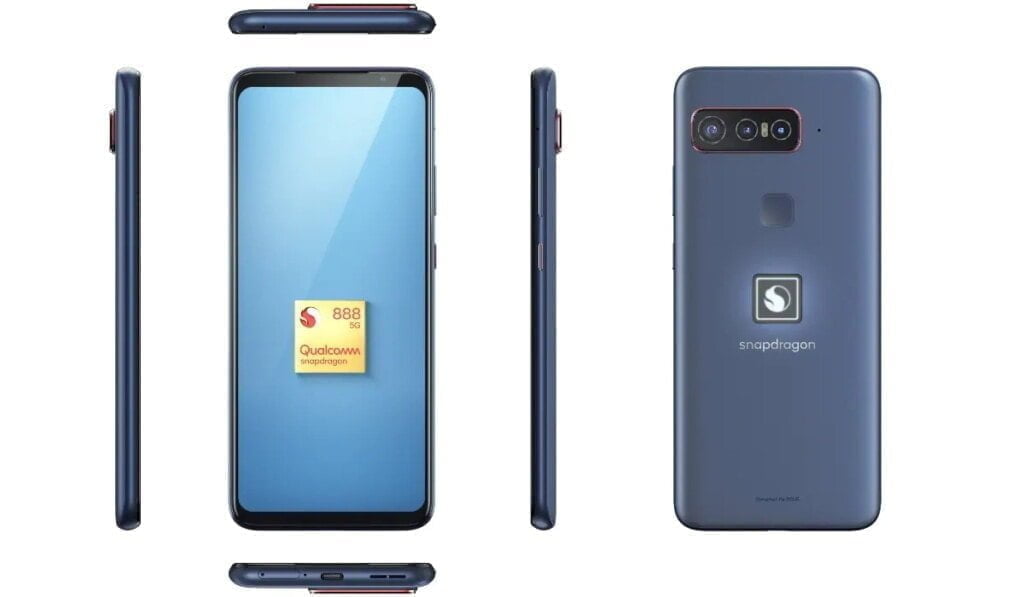 The ASUS / Qualcomm Smartphone for Snapdragon Insiders sheds a bit of weight, then swaps out the pointless 5MP macro lens in favour of a moderately useful 8MP 3x optical zoom lens.
However, it drops the battery size by 33%, down to 4000mAh, which is one of the smallest batteries on an SD888 chipset. Considering how poorly SD888 phones perform with the battery, this will likely be a twice a day charge.
It then also ditches the 3.5mm headphone jack and removes the under-display fingerprint scanner, shifting it to the rear like it is 2019.
Price and Availability
The above changes wouldn't be too bad if the phone was attractively priced, however it is launching for $1499, $500 more than the Asus ROG Phone 5.
To sweeten the deal, the Smartphone for Snapdragon Insiders comes with a pair of Master & Dynamic Snapdragon branded earbuds. These use the new Qualcomm QCC5141, which is also featured on the Cleer Audio Ally Plus II. They should be excellent earphones but don't really justify the $500 price difference.
The phone is then set to launch in August 2021.
Overall
It is a little hard to grasp what the point of this phone is. It is supposed to show off the best of Qualcomm technology, but it looks like Qualcomm had minimal input in the phone.
It is supposed to launch with stock Android, and I would hope the software experience is where this phone excels.
Even if the price were not insane, I am not sure I could live with an SD888 based phone that only has a 4000mAh battery.