AMD Ryzen 5 3600 Review Overview
Summary
The 6-core Ryzen CPUs have always been the budget gamers choice offering tremendous performance for the price. The AMD Ryzen 5 3600 continues this fashion and in gaming, it outperforms the R7 2700X in all the reviews that have been done. Its only downfall is in high core count favourable applications.
Old Benchmark Leaks
Ok, so GeekBench is only one benchmark and doesn't represent real-world performance in all scenarios.
However, AMD's 6-core Ryzen 5 3600 has appeared on Geekbench showing a score of 5220 on a single core and 27276 over multi-core.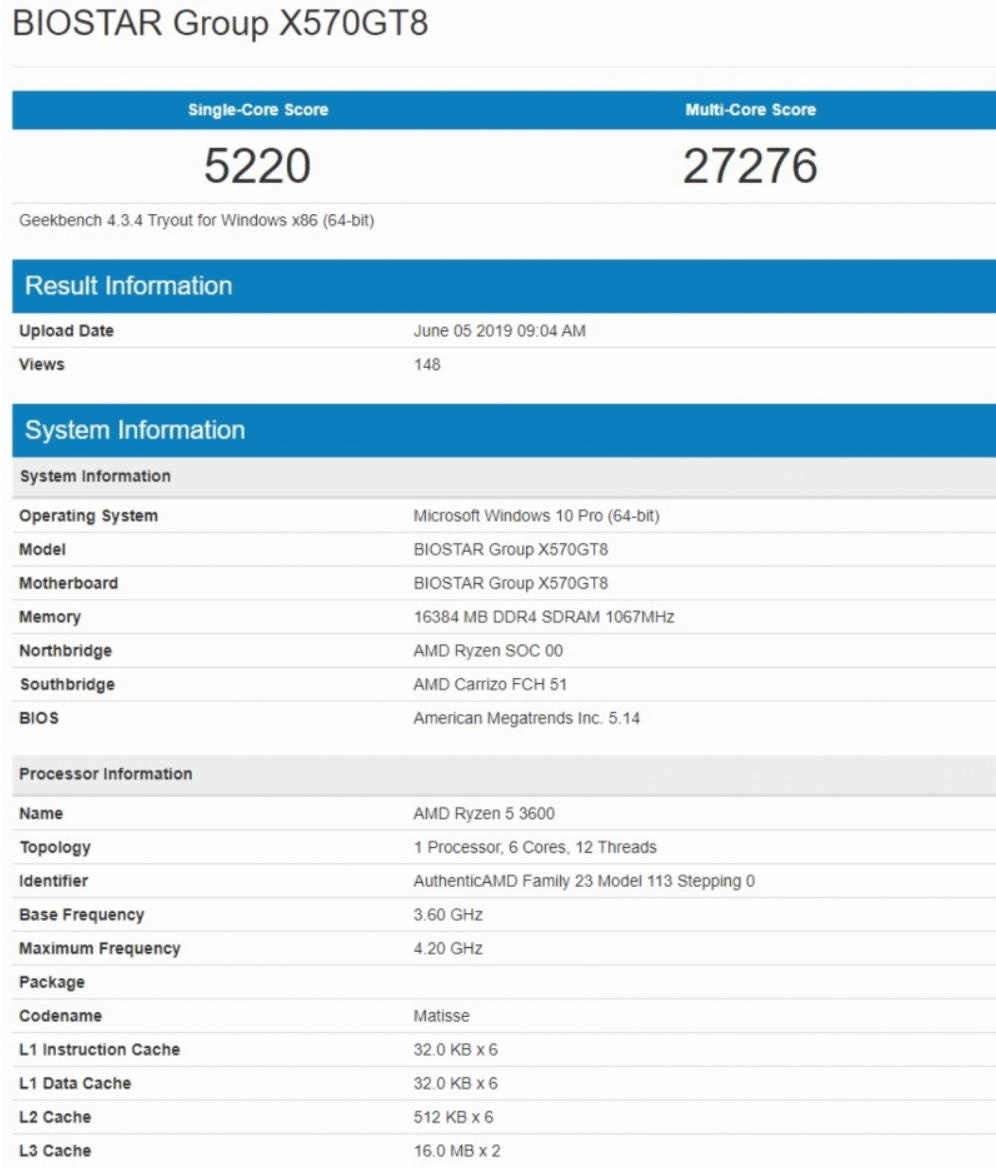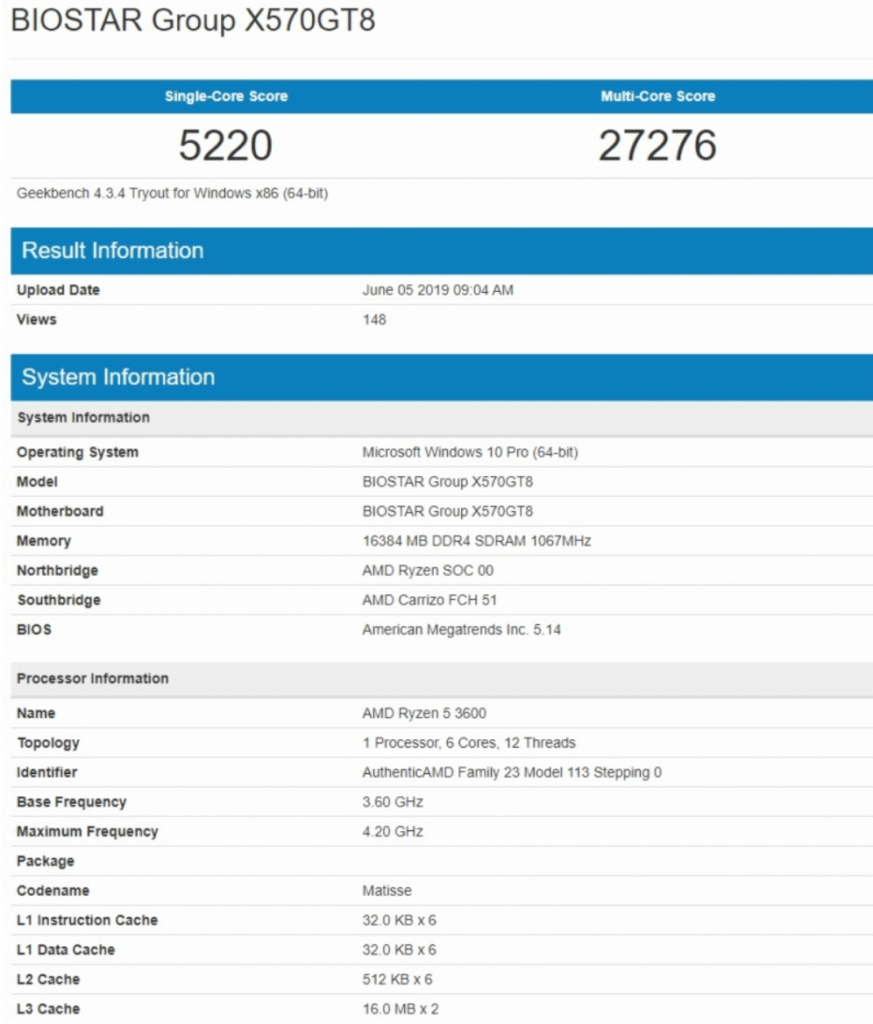 This Geekbench result comes from a PC with a BIOSTAR X570 GT8 motherboard, operating with what appears to be 2133MHz DDR4 memory and stock clock speeds, running with a base clock speed of 3.6GHz and a boost clock speed of 4.2GHz.
In comparison, last years Ryzen 7 2700X is listed as having 4801 on a single core and 26693 for multi-core.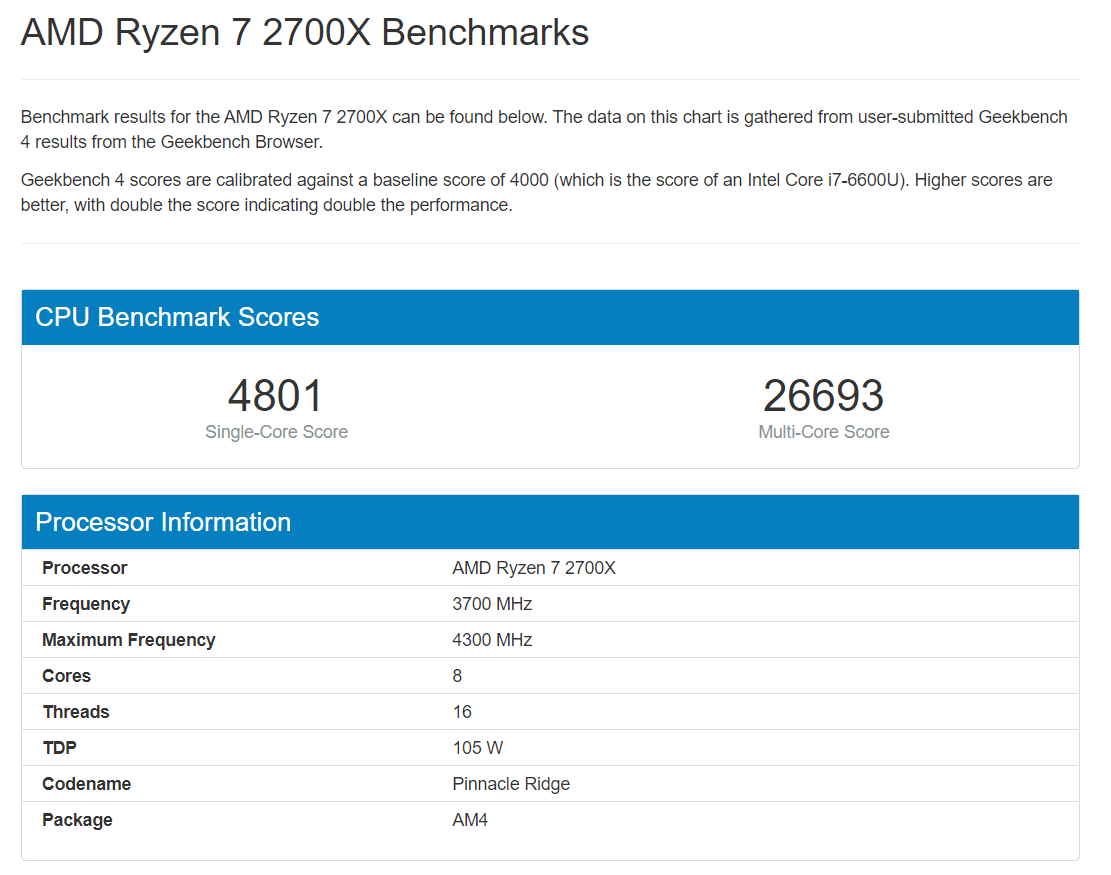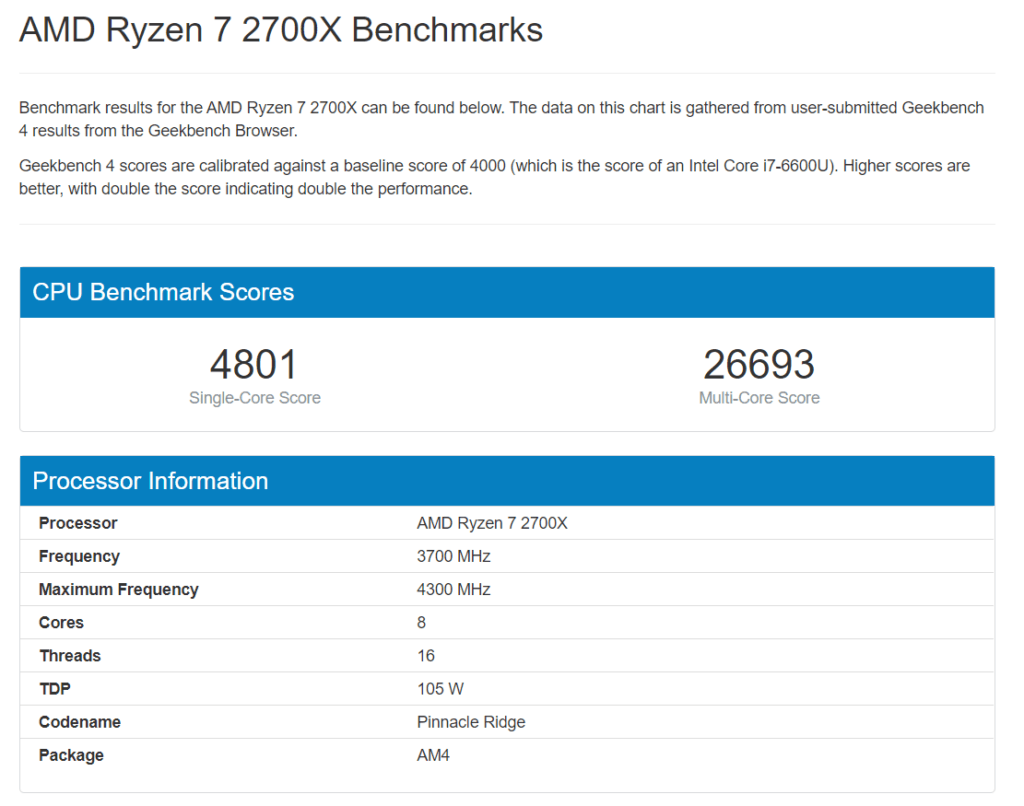 The Ryzen 5 3600 is AMD's weakest Zen 2 processor announced so far with 3600X, Ryzen 7 3700X, Ryzen 7 3800X and Ryzen 9 3900X all sitting about it.