The past 2 weeks I have been using the Acer XF270HUA 27″ monitor for my main screen, which is an AMD FreeSync enabled IPS display that can run at 144Hz with a resolution of     2560×1440. It is priced at £499.99 making it quite affordable for its specification. Based on a brief amount of research I can't find many other monitors offering this level of specification for the same price or better. The is only the ASUS MG279Q which in around £20 more. Generally, cheaper monitors such as the AOC Agon use TN based panels, which provide an inferior picture. As there are no licencing fees for Freesync, this monitor is considerably cheaper than GSync alternatives.
Unlike most of the gaming orientated Acer hardware, this is not branded as Predator, the result of this is a much more subdued design than the normal predator line-up. In particular, the base is a pleasant circular shape rather than the angular red base found on Predator screens, the rear of the screen is all black too. It is just aesthetic differences, and the predator line doesn't have anything special about it that would make you miss it. I guess Acer realised that there are gamers out there that don't need gaudy or aggressive design features.
The display itself uses what Acer calls ZeroFrame, which is essentially a bezel-less design along all the sides apart from the bottom. It provides a nice clean look and the screen looks excellent. It has a Vesa mount so you can use a monitor arm, or use the supplied excellent stand. With the stand, you can pivot and fully rotate the screen allowing you to achieve a comfortable viewing angle, and the pivoting function is excellent for programmers or writers. There are speakers built into the display, and they work OK if you really need them, but compared to dedicated PC speakers they are pretty terrible, thankfully there is a 3.5mm jack if you are passing your audio via HDMI/Display port to the monitor.
As with most modern monitors you get a useful USB3.0 hub with 4 ports. You can hook the monitor up via DVI-DL, HDMI 2.0, HDMI + MHL, DP.
Display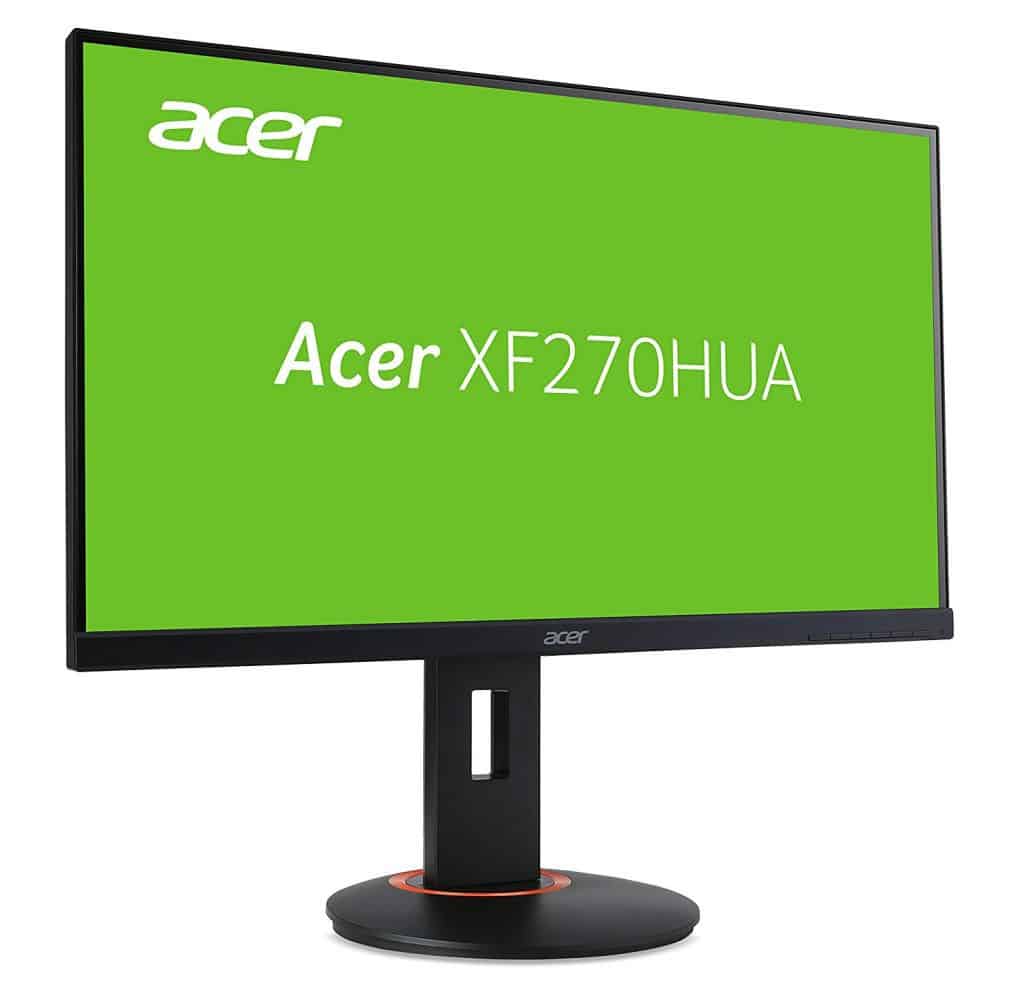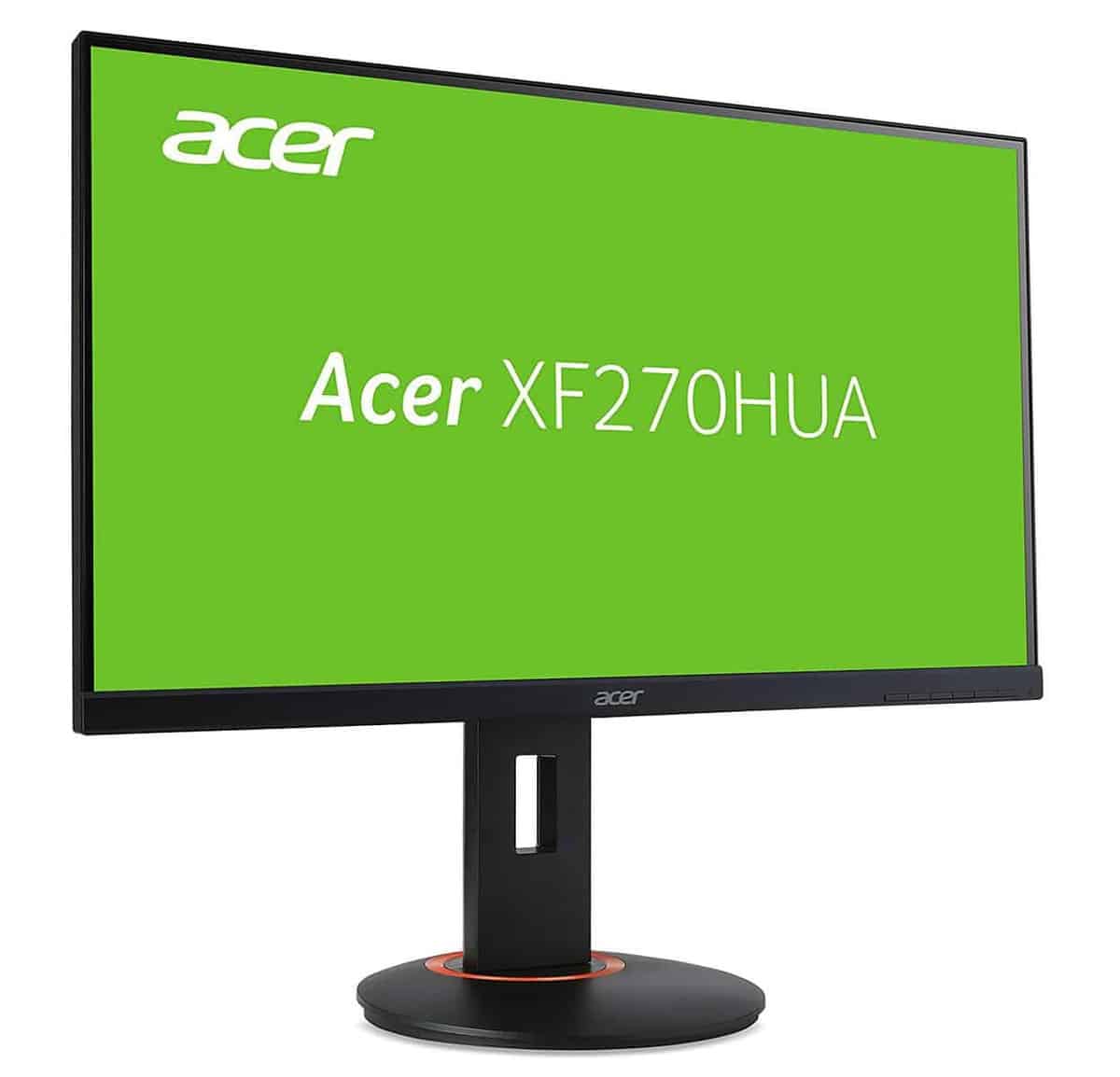 The biggest selling point of this monitor is the fact you are getting an IPS panel over the arguably inferior TN technology. This allows the screen to produce much more vibrant colours with superior viewing angles. The screen also has a nice matte finish, which technically is bad for colour accuracy, but it is a worthwhile trade-off to avoid annoying reflections.
I don't personally own a colourimeter or any other monitor calibration equipment so I can only provide subjective opinions of its accuracy. As usual, out of the box, the monitor is a bit bright for my liking, it is fine for gaming but when doing anything against a white background and it hurts my eyes. Adjusting the brightness is quite straightforward, and one that was toned down the quality of the images were excellent. Colour uniformity appeared to be good, and the sample I was sent has no backlight bleeding. General picture quality was superior existing IPS based ViewSonic XG2700