There is no denying that our lives are running at a fast pace and we too are running to keep it balanced. In our fast moving life, we are mostly using our phones, laptops, tablets, etc. to continuously be active with our work. Since these gadgets are so important in our daily life; can we actually afford to deal with their dying battery?
Well, the answer to this would surely be a big No! No one can afford to deal with the dying battery of their gadget when they are using them for something really important. So, what's the solution for this? The simple and the most convenient solution for this are 10,000Mah-20,000Mah power banks.
These power banks will act as your ultimate companions when you are stuck in situations which demand instant charging of your devices. Overall, the power banks help you to stay connected and active with what you are doing without the need to compromise with any of your important work.
Certainly, a power bank is the need of every individual who is always on the go and thus needs constant charging of their devices. Are you also one of those? If yes, then grab your power bank now without any further delay.
Reasons that you need a power bank:
If you still are not using power banks because you don't find them worthy enough, then these mentioned reasons for buying one will certainly help in changing your mind. Have a look at the top 5 reasons which specify why you need to buy yourself a power bank:


Who would want the hassle of carrying a bulky charger everywhere they go? Would you prefer carrying your heavy charger everywhere you go? And even if we get the courage of carrying a charger with us, it cannot be used with the other devices. Does that mean carrying multiple heavy chargers along?
Rather, it would be much more convenient to carry a power bank anywhere and everywhere you go. It won't require much space and neither will demand efforts to carry it. As the device is compact and small in size, it gives the needed convenience and ease to the users for carrying it with them.
Can be used in any situation:
Just imagine, you are outside with your friends, having a good time and suddenly you realize that your phone's battery is running out. To make the situation worse, there is no charging spot available. Now, you are stuck in between two options – either compromise with the situation or miss out all the fun with your friends.
But, what if you can find an alternative way out of this situation? Yes, your power bank can be your ultimate rescuer in this situation. With the power bank, you can charge your devices anywhere you need without compromising with the situation.
You can make use of a powerful power bank and then can use the same to charge multiple devices simultaneously. This will not only save your time but will also keep you going with all the situations in life. Isn't it amazing?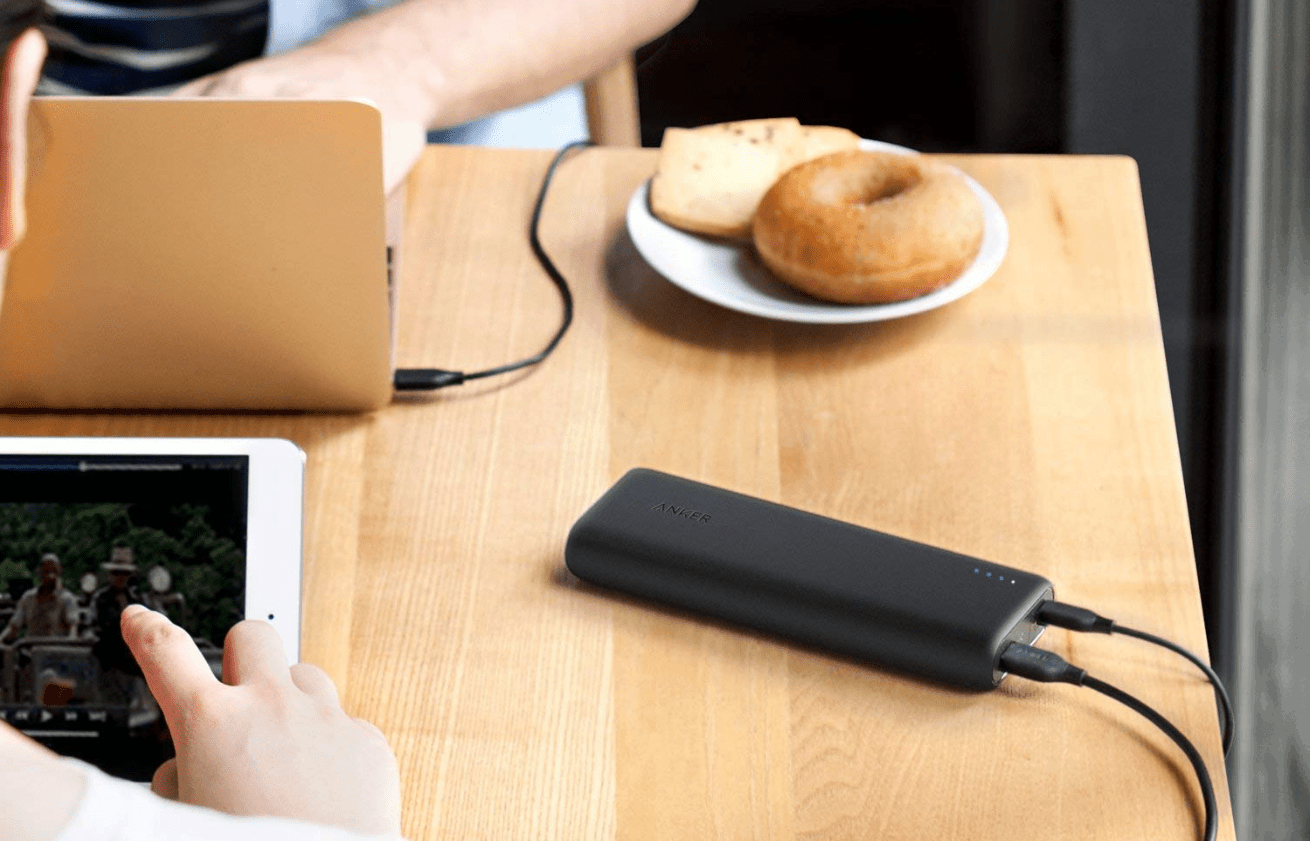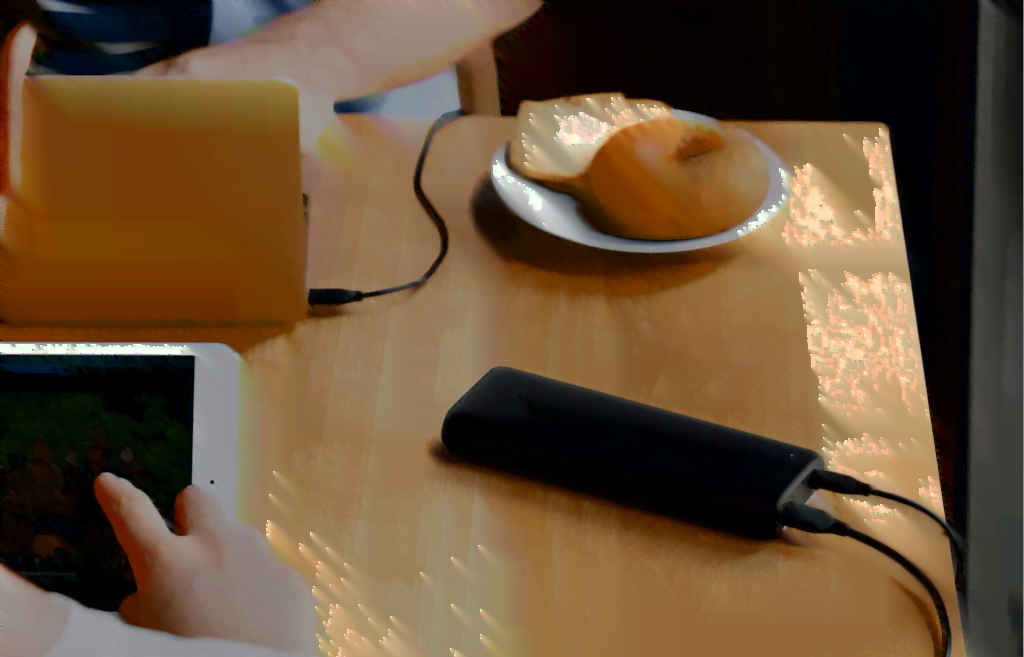 Adding to the benefits of the power bank is its high compatibility with almost all the available devices. It won't be wrong to say that a power bank can act as a universal charger to all of your devices.
Unlike the portable chargers which are limited to use with either phones or tablets, a power bank with power delivery can be used with both phones and tablets simultaneously. Other than this, you can also avail the benefits of a strong and powerful power bank to connect devices like laptops along with the other devices.
Now, get rid of the hassles of charging all your devices individually and get a power bank for charging them altogether in the best possible manner.
Offers device safety with use:
How much did you spend for buying your favorite gadget? Well, surely it would have cost you for a handsome price. And just like any other gadget lover, you also take good care of your device, isn't it?
So, would you actually let your device get charged at any random public place? Do you think it is safe in the present time?
As a perfect solution to this, you can make use of an effective and reliable power bank which will allow you to charge your device just in front of your eyes. You simply just need to plug your device within the power bank and there you go, your device is all charging and all safe from any possible outside risks and hassles.
It can be your travel buddy:
If you are one of those who love to travel a lot and are always on the go to a new destination, there can be nothing better than a companion than a power bank. Traveling requires you to be at many such places where you would not find any suitable place or means for charging your devices.
So, does that mean that you have to compromise with the situation? We say, No!
All you simply need to do is to take your portable and convenient power bank for use and connect the needed devices with that. You are then all sorted with your needs to travel your devices anywhere and everywhere you need.
You don't need anything else for charging your gadgets when you have a reliable power bank with you. Now travel to all your favorite destinations and do all kind of fun without worrying for the fact that your devices will get drain out of battery.
To conclude, let us give you exciting news about power banks. Certainly, you would be thinking that you have to pay a high price for availing these benefits offered by the power bank. Isn't it?
Well, to spill the beans, the power banks are not that costly with respect to what they offer to the users. They are available at an affordable price which makes it really easy and convenient for the users to buy them as and when needed. Even the powerful power banks are available at quite an affordable price for the users.
This is much-needed information to break the misconception that power banks are expensive. If this was something that was stopping you from buying a power bank, then get going now and get yourself a power bank that will give you the needed benefits without any hassles.
However, the one thing that you need to take care of is to be sure of the power bank that you are buying. There are many options available in the market and that can really confuse you if you are not aware of your needs and the factors to consider. Thus, invest some of your time in finding the most suitable power bank for your needs and requirements and enjoy the unlimited benefits that you will get from that.
If you still are in doubt with any of the concerning detail of power bank, then please do comment below. We are here to help you with the relevant information to make the most suitable choice of the best power bank.