Putting your gaming skills to the test against a worthy opponent is as thrill-inducing as ever. With Android smartphones being so easy to obtain and powerful enough to run most modern video games without hiccups, playing multiplayer games is an attractive proposition. In fact, there are so many of them to choose from you won't be running out of options anytime soon. But before proceeding to our list of suggestions, a word of advice…
There's a way you can get Android games cheaper
If you love buying and playing multiplayer games online, a VPN is bound to come in handy. Since it allows you to spoof your IP to make it seem you're accessing the Google Play Store from another country, you'll be able to get cheaper region-specific prices in certain cases.
With that out of the way, let's jump straight to the top 10 list. In no particular order, here's what's more than worthy of your attention and playtime:
1. Asphalt 9: Legends
If racing games sound close to home, this is quite a title to choose. When you progress through the game, you keep unlocking cars, which gives you additional options to compete either against other opponents or the AI. Since the mechanics are easy to grasp, you'll be able to feast your eyes on the crisp and crystal-clear graphics without having your attention diverted.
 2. Hearthstone
What's better for putting your deck-building skills to the test than hopping straight into Hearthstone, the world's top-ranked card game? Combining difficult strategic decisions with seeming simplicity, the philosophy of its designers was to make it as accessible to the casual audience while still preserving the kind of elements that make it interesting to the competitive gaming crowd.
3. Words with Friends 2
Can't get enough of Scrabble? As it so happens, Words with Friends 2 is the digital version of it. Consisting on the basis of what the first version had introduced, the latest version adds a couple of extra modes for an additional challenge. If you're fast enough to compile the words in time, you'll come out victorious.
4. Minecraft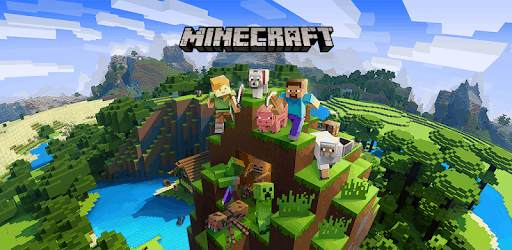 Need a tool to express your creativity? Minecraft is a playground where you can build just about anything you desire. Since your friends will be playing too, you will never be alone. After all, that's what playgrounds were made for, right?
5. Pokemon Go
Pokemon Go is the game that introduced the concept of augmented reality to the general public. Through it, the pocket monsters as we all know and love them have entered the streets, and the battles with other trainers have commenced all around the world. Engaging battles, coupled with the opportunity to hang out with others? A winning recipe, no doubt about it.
6. NBA Jam
Two on two in a basketball jam? A great way to spend time with your friends if you're enthusiastic about sports. To come out ahead, the game offers you plenty of aggressive options like shoving and knocking down your opponents. It's a good thing they're virtual entities! Oh, and don't forget there's support for Android TV, so you're never limited to the confines of the small screen of your smartphone.
7. Old School Runescape
Fantasy roleplaying with friends? Yes, please! As old as it may be, Old School Runescape is still the king of the MMORPG genre. Producing shields and weapons? Check. Taking your own raiding party to the wilderness and hunting for dragons? You got it. Complete freedom of building your character just the way you want to? Indeed. Previously, PC was the main platform for it, but now, Android users can enjoy it on their smartphones as well.
8. Super Stickman Golf 3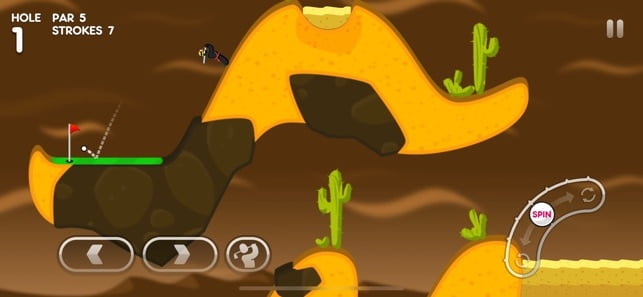 Golfing never goes out of fashion. Since most people know the rules, it's quite easy to get into, and your friends will love it. So gather around the table and golf away. Alternatively, if you prefer an environment where time is of the essence, be sure to try out the Race Mode where the objective is to get the ball in the hole as quickly as possible.
9. PUBG Mobile
This is a free for all. As you're dropped on an island containing all the rest of your foes, anyone who can take it all will be crowned as the sole survivor. If you're looking for a way to duke it out with your friends in an unforgiving virtual environment that's full of adrenaline, PUBG Mobile is the game for you.
10. Ticket to Ride
To wrap it up, here's something that's quite unlike all the other games we've covered today. In this game, building the train infrastructure is the main objective. Originally, this was meant to be played as a board game, but if you're too lazy to set it all up and move the figures around, this digital version is more than adequate. Since a single game is unlikely to take more than 20 minutes, it's easy to fall in love with it and make it your favorite way of passing the time.