The Xiaomi Redmi K20 series was announced a few months ago in China, coming in two forms, the standard K20 and the K20 Pro.
Xiaomi then went on to release the Redmi K20 for the international market under the Mi brand as the Mi 9T, but sadly this did not include the Pro model.
The Xiaomi Mi 9T Pro is now finally getting an official launch and you can pre-order it now for €399.00 on Amazon.es with shipping from August 26, 2019. Based on the current exchange rate that works out as £363.84 and if you use Monzo/Revolut/Sterling that is all you will pay.
[content-egg module=Amazon template=list]
As usual with Amazon.es the listed price includes all the shipping fees, tax and anything else you might be worried about. The only difference you will notice is the slower delivery time.
As a recap, the Xiaomi Mi 9T Pro / K20 Pro is the cheapest flagship phone on the market using a Qualcomm Snapdragon 855 chipset.
While very similar (and same price) as the Xiaomi Mi 9 this has two key specs that make it a superior choice in my opinion.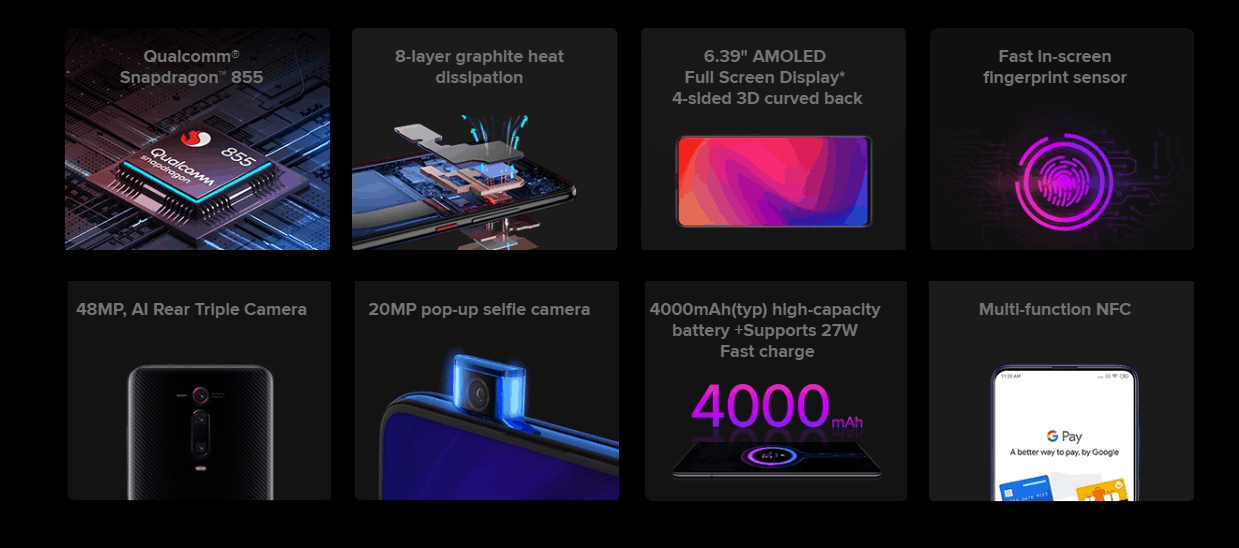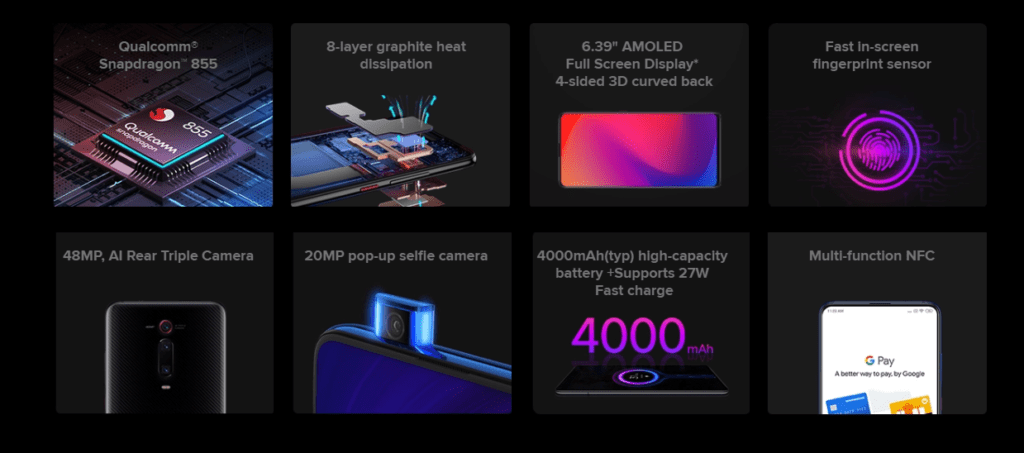 The screen is completely notchless thanks to the motorised pop-up 20 MP, f/2.2, 0.8µm, this gives the phone a much sleeker look and provides you will more notification area.
The most important difference, to me, is the batter, you now get a 4000 mAh battery vs 3300mAh. If you are a moderate to heavy phone user then 3300mAh is just frustrating and it really lets the Mi 9 down. With this you should easily get through to the end of the day with plenty of battery to spare. The Mi 9 does have wireless charging though, and you will probably need it with that battery.
On top of that, the Mi 9T comes with a 3.5mm headphone jack. I have finally given up on wired earphones, but the 3.5mm jack will definitely win over a few buyers.
Technically the Mi 9T Pro has a worse camera, they both have the same primary lens, but the ultrawide drops from 16MP to 13MP and the telephoto drops from 12MP to 8MP. I guess Xiaomi had to drop the specs somewhere or it would make the Mi 9 pointless.
The rest of the spec is identical, the cheapest model comes with 6GB of RAM and 64GB of storage, under-display fingerprint, dual-sim and NFC.
Overall though, if I were to go out and buy a phone now, I think it would be the Xiaomi Mi 9T Pro thanks to its exceptional value for money.
[content-egg module=Amazon template=list]