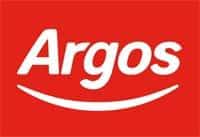 Update: Wow, we have been impressed with the number of entries! We have now closed the competition and picked a winner by using random.org to select a comment number.
The winner is : Roisin Nuttall
Argos is offering a Mighty Gadget reader the chance to win an 8GB iPod Touch, worth £149.99.
Arguably, one of the best MP3 players on the market this is an opportunity not to be missed. All you have to do is leave a comment on this post.
Please use your real name and give a valid email address and only enter the competition once.
All comments are moderated and we reserve the right to accept or deny any comments made. Once your comment has been accepted you will be eligible to win the iPod Touch.
We will be opening the competition to anyone within the EU and we will announce the winner next Friday (20/08/2010).
This prize has been supplied courtesy of Argos, who provide a wide range of MP3 players, such as the iPod Touch and iPod Nano. Please note Argos only deliver to the UK