Uber Sonic Toothbrush
Performance -

80%

Price -

65%
The Dollar Shave Club helped revolutionise the saving industry offering good quality low-cost razor blades delivered to your door on a regular basis each month. In July, last year it was bought out by Unilever for $1 billion in cash. So, it is no surprise that the subscription model has been adopted by many new start-ups.
Uber Sonic is one of these new companies offering an electronic toothbrush with refill service for a wallet-friendly £19 upfront and £9 every two months. The initial cost includes the Uber Sonic toothbrush, a free gel whitening kit and your first 2 brush heads. The £9 every two months works out at just over £1 a week, so it is quite an affordable way to keep your teeth healthy and clean. However, other people online have stated this is excessive, and you do not need to change your toothbrush monthly.
According to Armytage Dental Practice, keeping our teeth clean and healthy is a must, and the toothbrush we use plays a big role.
There is no contract, you can cancel anytime you wish, but if you stay for the year they will provide a new brush and a free whitening kit each year.
I normally use quite an old Philips Sonicare so I was happy to try something newer. The Uber Sonic is much smaller than my normal Philips, it is much more in line with regular toothbrush dimensions. I would say it is about 50% smaller than the Sonicare.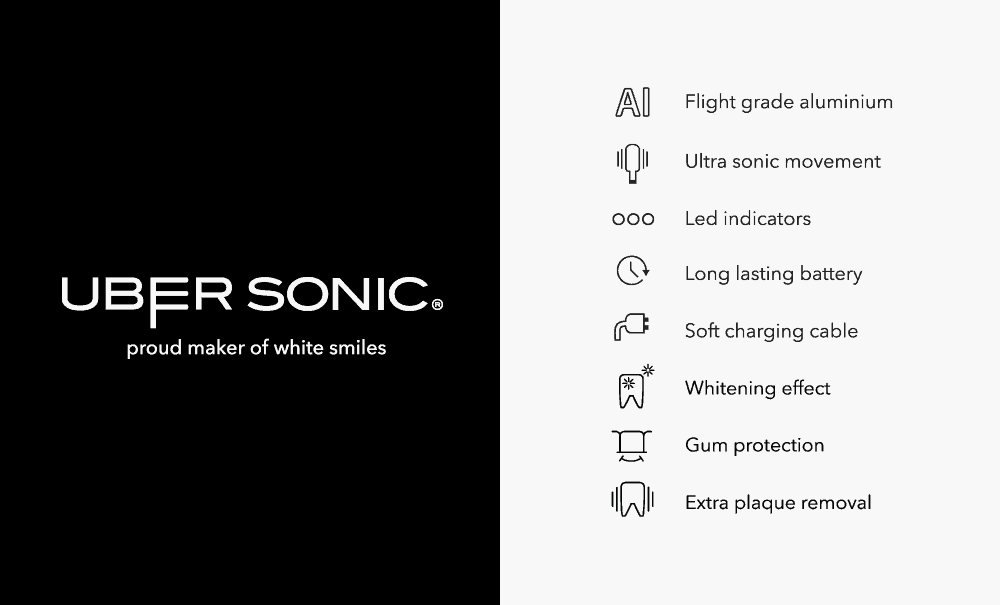 Build quality feels good, and it looks like a premium product. The toothbrush head is a standard looking head you will find on a hand tooth brush, unlike the Sonicare which has movable sections within the head.
As the name suggests the Uber Sonic does its job using high-frequency vibrations. The official blurb states "35000 vibrations per minute ensures plaque and bacteria is removed seven times more efficiently than when using a regular toothbrush."
During my month with the Uber Sonic, I quite liked my experience with it. It has a very different mouth feel than my Sonicare, the Sonicare oscillates at a slower frequency than the Uber, but with bigger rotations, and the brush head is quite large in my mouth, often being quite messy! The Uber oscillates faster but with smaller movements, and the small head makes it easier to get around your mouth. I found that it doesn't seem to froth up as much as the Sonicare, but that could just be that I don't have my mouth wide open all the time.
My teeth do feel quite clean afterwards, and I would say they are a little whiter, but this is purely subjective. I quite often think a new toothpaste has made my teeth whiter, only for the next week to feel they are just normal again.
Overall, I was pleased with the quality and performance of the product. While changing your toothbrush head on a monthly basis is a bit excessive, in the past I would often use my head until it was worn down, as I was too lazy to find a decent deal for the expensive Sonicare heads.
You can sign up to Uber Sonic at www.ubersonic.co.uk