TP-Link M7450 4G+ MiFi Portable Travel Wi-Fi Router Review Rating
Summary
Effortless to use and offers good performance at a price point lower than competing brands. However, you could probably save money with limited performance loss by going for the M7350 model
If like me you travel a lot for work you will no doubt have the unfortunate experience of slow hotel Wi-Fi, and quite often events where the Wi-Fi just does not work at all. As a tech blogger, this happens pretty much every time, I go to MWC or IFA. You have a hotel full of tech enthusiast and journalists all trying to access the Wi-Fi at the hotel or event, more often than not making it useless.
Thankfully I have a generous data allowance on my phone, but setting it up as a Wi-Fi hotspot is a massive drain on the battery, so I quite often take a second phone with me to act as a hotspot.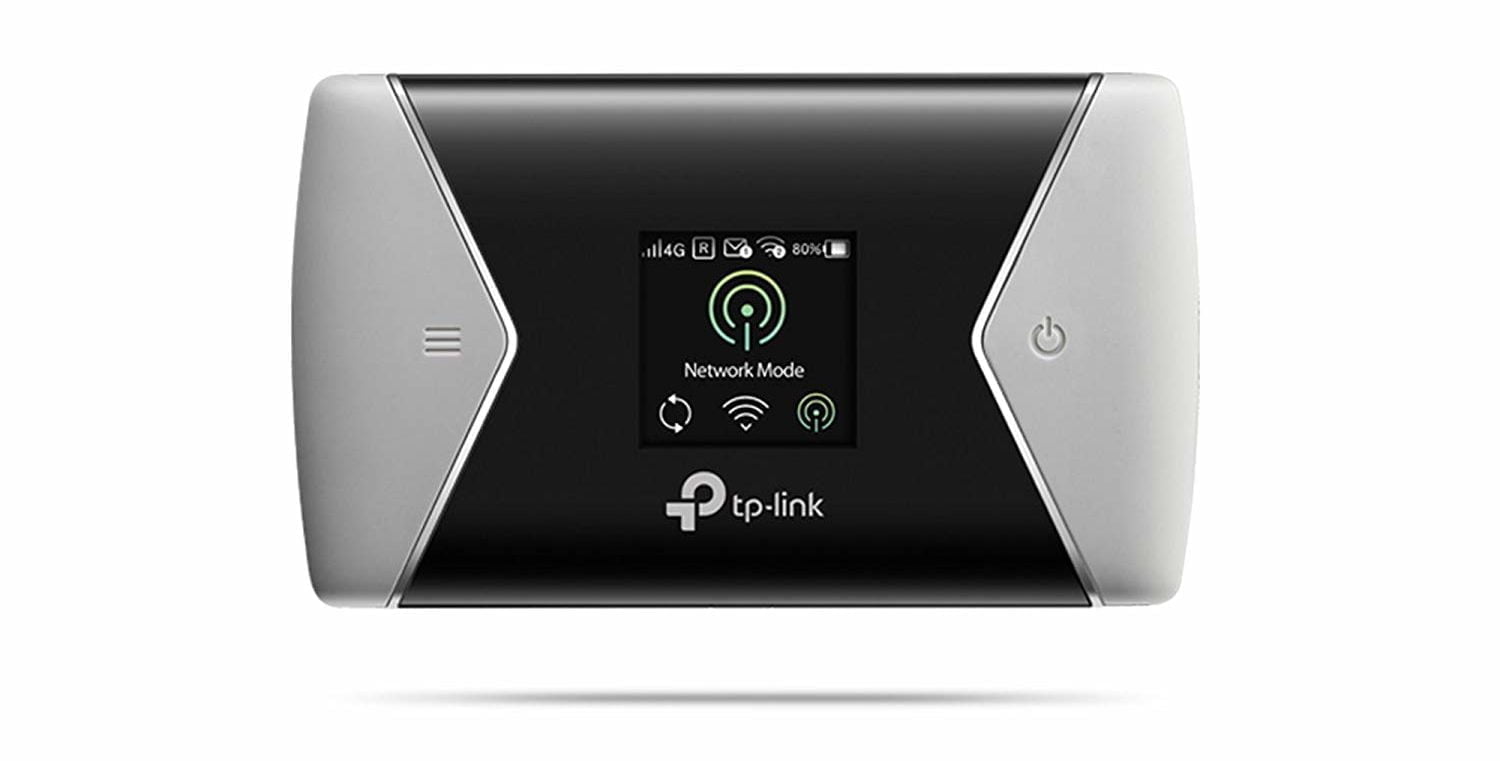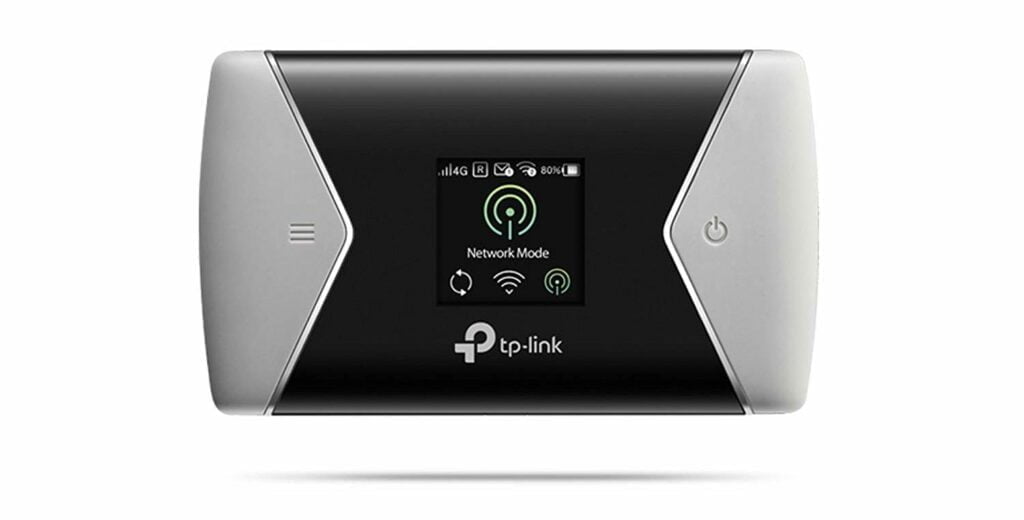 The TP-Link M7450 mobile router should eliminate most of these issues and is designed to allow you to get multiple devices online wherever you are and provide plenty of battery to keep you going.
Priced at around £130 on Amazon this sits just below the top of the range of their devices. It is capable of connecting at speeds of o 300 Mbps download and 50 Mbps upload over 4G, it will also connect via 3G and 2G if needed.
According to Keepa the lowest price it has been is £119.99 which was over the December period and it has remained at £131 since January.
The router features a handy colour display which gives you feedback about the current usage, battery and easy access to the SSID settings.
The M7450 contains a 3,000mAh battery that TP-Link claims is good for up to 15 hours of usage. It has dual-band Wi-Fi which is selectable, the 2.4 GHz channel is capable of 300 Mbps while the 5 GHz can do 867 Mbps with up to 32 Wi-Fi devices.
The M7450 is also equipped with a micro SD card slot for up to 32 GB of optional storage, easily share photos, music, videos and more wirelessly across your network.
While you can use the device with a minimum of setup other than putting the sim in and switching it on, you can also connect to it via the tpMiFi App. This allows you to easily access and manage the M7450 from your connected iOS/Android devices which will enable you to establish data limits, control which devices can access your Wi-Fi and send messages.
The product photos make this look quite large, but it is easily pocketable, it is substantially shorter than most mobile phones, and it is narrower than my Mate 20 Pro, however it is a little thicker. This will easily fit into a pocket or bag.
It is charged via microSD which is about standard for this type of device, and you can obviously leave it plugged in while working from a hotel room. I have not used it long enough to test the 15-hour battery life, but I would estimate it is accurate based on a few hours usage.
I don't have a dedicated data SIM, but for my testing, I took my spare VOXI sim which has a generous data allowance and popped it in. The router uses a microSIM rather than nano, but they included an adapter, so it was easy to fit. I didn't need to add in any APN settings, the router connected immediately indicated 4 bars of 4G signal.
The home screen also shows the current connection speed and the total data used so you can keep an eye on things making sure you never go over your allotted amount.
Using my VOXI sim, I was able to achieve identical speeds to what I get on my mobile which is typically around 70Mbit/s up and 20Mbit/s down which is more than enough to get work done when I am away from home.
Disappointingly if you use the tpMiFi App the default password for the admin is admin, it is not a major issue to change things but with all the security scares in recent years I would have hoped default passwords were a thing of the past.
Overall
This is a great little 4G travel router, it works well, is very simple to use and reliable. Apart from the minor security issue, I have nothing significant to fault about it.
Most importantly it appears to be very competitively priced, both the Netgear and Huawei alternatives cost more and have a lower advertised battery performance.
The one thing I would consider would be how much you need a 300Mbps router, I am not sure if I have ever achieved close to that speed on 4G, though I do live in Blackpool, so you could save around 50% by opting for the M7350 150Mbps model which currently costs £64.99.
Last update on 2022-05-23 / Affiliate links / Images from Amazon Product Advertising API