When it comes to automation apps on Android there are various variants on the Google Play Store today, but how to choose the best ones. If you browse the wide array of apps that specialize in this area, you'll find this to be quite hard.
Firstly, let's explain why you need to automate your smartphone with some apps. In a nutshell, this sort of application is the perfect way to make your existence simpler. They allow you to create custom triggers and actions on your mobile device. Once you set them up according to your specifications, they run themselves. In essence, an automation app allows you to make your device even smarter. These apps provide shortcuts, configurations, and rules that can help you get the most out of your mobile. Automating Android apps was a logical conclusion for coders who saw a void in the market and knew how to fill it.
Hence, automation apps are quite helpful but complicated to choose. Here in this article we are going to discuss only the best applications that automate for Android to make your life more manageable as you navigate your daily tasks.
To make the most of home automation apps there are a wide range of smart home devices including robotic vacuums, speakers, lighting and more (read more).
Tasker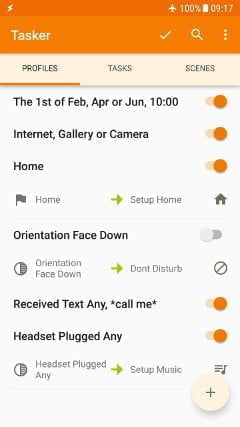 Tasker is probably one of the best automation apps for Android. It can fully automate your tasks using multiple triggers, events, and actions. You can set it up to respond to widgets, dates and times, and locations that you visit.
Tasker also allows you to create tasks or export them, perform actions, handle hardware acceleration, manage screen locks, and set up sound profiles. It's the trigger app that's bundled with over 200 possible actions, potential triggers, and rules that you can modify. It's one of the finest systems for automation available for Android.
Its most significant pros are that it can control a wide array of complex tasks, and you can set up to correspond with various triggers and actions. The biggest con is that it's something complex, and it could confuse a novice Android user. You also have to pay for it while some similar apps are free.
IFTTT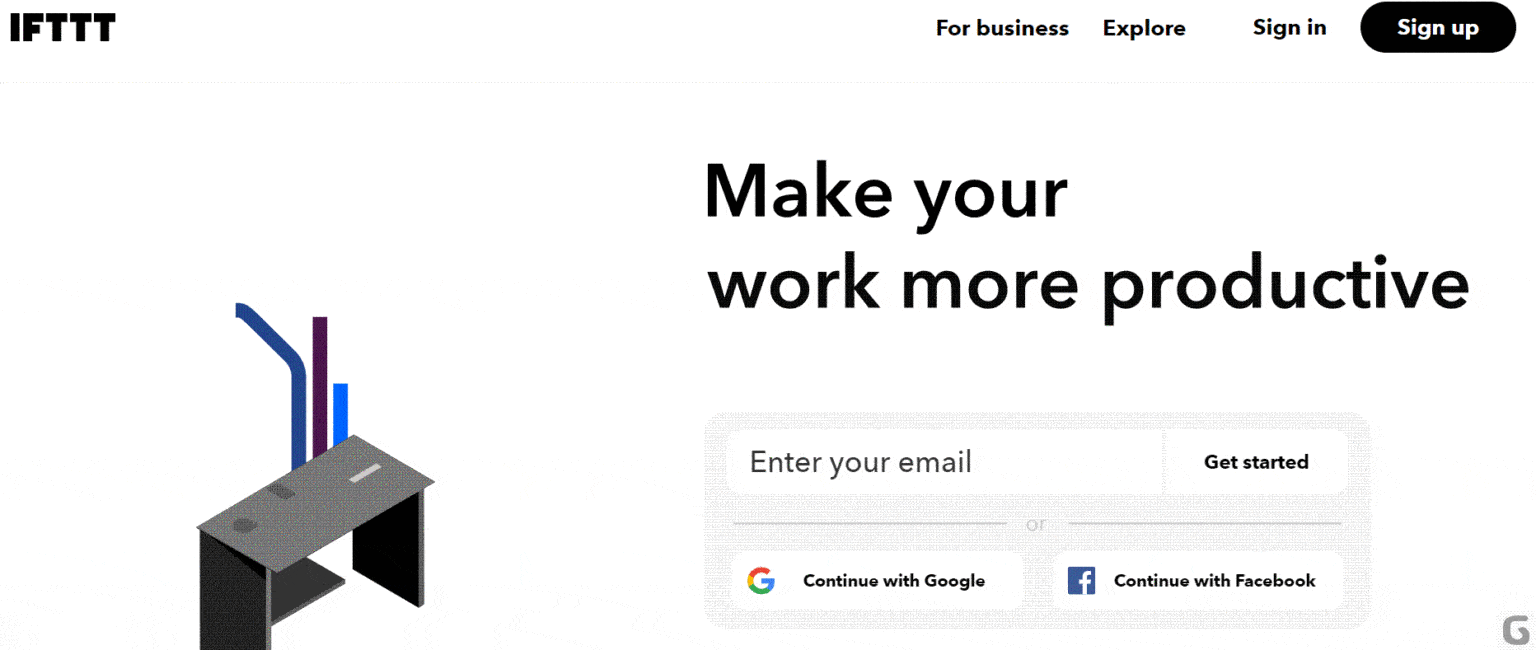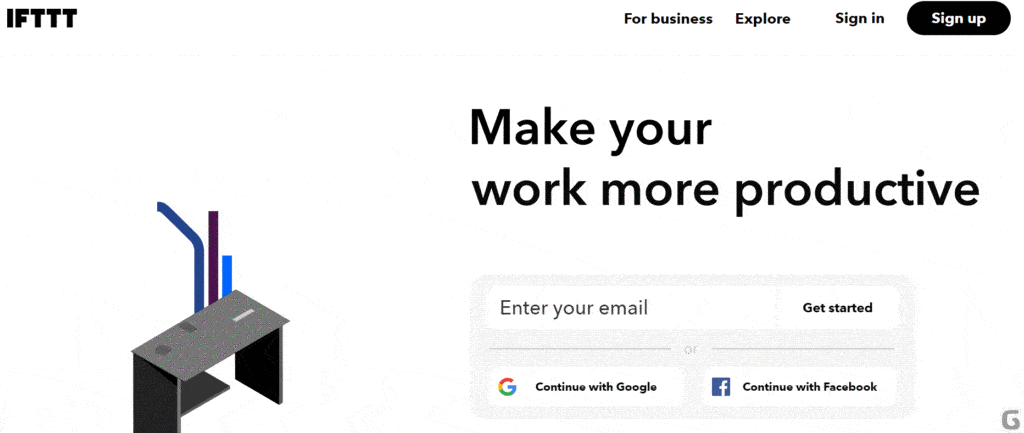 Of all the automation apps for Android, IFTTT is probably the simplest to use. You can set it up to run different actions, also called recipes. It's useful if you're an avid social media user, as it can seamlessly sync and connect all of your different social media networks. It supports syncing real-time data, such as call logs and messages to Google sheets and other storage options.
IFTTT is an easy tool to back up your data on several sites, including Google Drive, Dropbox, Box, and other cloud storage services. It can also interact with smart devices like Google Home, Amazon Alexa, and Philips Hue. It can automate tasks for your home, office, and for navigational purposes.
The significant pros with it are that it's simple and easy to use. It's also free, and it creates reliable backups and is high-performed as built using the top programming technologies for mobile. It's compatible with smart devices. The cons are that you can only set it up with one trigger at a time, and it can't perform complex tasks like some other apps can.
Automate.IT
If you want to test automation environment apps, you'll find that Automate.IT is one of the best around. It's aimed to make your life easier by automating various manual actions. It supports triggers including SMS, battery level, incoming calls, turning screens on and off, Wi-Fi or GPS status, time, location, and many more. It can show different notifications, play sounds, notify you of a device's Bluetooth state, toggle Wi-Fi on and off, etc. It can even turn off or reboot your smartphone using root access.
Among the pros is that it is simple and free. It comes with a customizable set of rules, and it supports lots of different triggers and actions. The only cons worth mentioning is that development activity for it has dipped lately, and also there have been some minor bugs with recent versions.
App Cache Cleaner
The problem of how to free up device memory is common for Android as well as for Iphone operating systems. This mobile solution helps you with cleaning your device's memory cached with other installed apps data. In a nutshell, every app you have on your phone takes some memory part on your device that slows down its work and speed. App Cache Cleaner can clean cached data on your phone internal memory and can do it on a regular basis ensuring that your smartphone performance is maximum.
MacroDroid
For automation apps, Android, no root, and other options abound. The MacroDroid app, though, is probably the most aesthetically appealing of them all. It has easily accessible macros and many templates. You can use it to help reduce battery drain by automatically dimming the screen and switching off Wi-Fi. MacroDroid can also read your SMS and other notifications out loud. It can remind you to perform vital tasks on a daily, weekly, or monthly basis.
It has the ability to create customized actions associated with more than 100 constraints and events. It comes with support for things like battery level, headphones being inserted, time and day, and connected devices.
Some pros are that it supports comprehensive restraints and that it comes with excellent support. It's beginner-friendly and most people love the look of the interface. It does come free, but one con is that the free version is limited to only 5 macros. You get more with the paid version.
Locale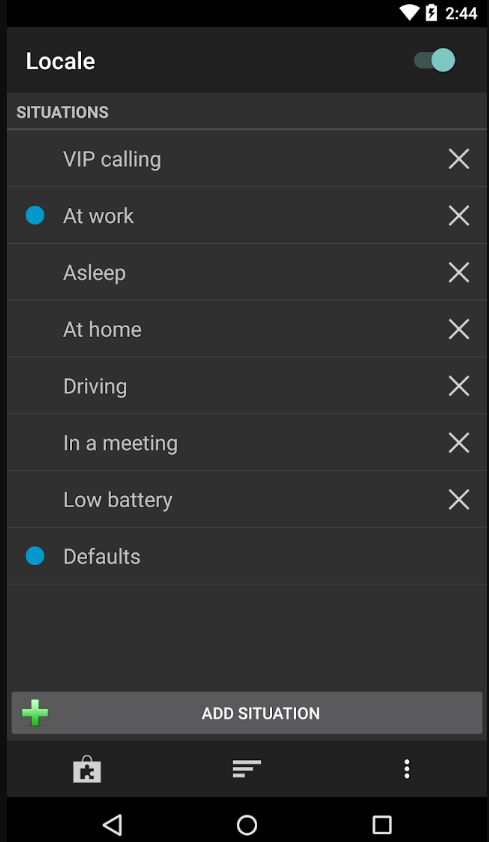 As the name suggests, this automate app revolves around location triggers. It uses advanced artificial intelligence to manage settings. It can easily silence your smartphone when you arrive at work, set the wallpaper, or toggle Wi-Fi. It uses geofencing algorithms for instant location detection. According to many users, Android automated apps don't come much better than this one.
The easy configuration and hassle-free experience of the Locale app makes it a favorite among its users. It has an energy-saving approach that uses sophisticated sensor-fusion technology to extend battery life. It also has built-in conditions for the charger, location, orientation, movement, calendar, and battery. A user can customize features like the display brightness, Bluetooth, ringtones, wallpaper, and Wi-Fi.
Its most notable pros are that it is energy-efficient and the features are easy to master. The cons are that its features are limited and it does not have as many triggers as some of the other similar apps on the market.
Atooma
Atooma is a super user-friendly application that allows you to set up different triggers and different action rules for them. You can even download rules from the list that the Atooma users have already created. Moreover, if you have rooted your device, you can explore even more features to automate your tasks.