Polaroid is one of the most iconic brands in history with the success of its instant cameras which dated back to 1948. Unfortunately the digital age has been unkind to Polaroid and they filed for bankruptcy back in 2001 and it has since used its licensed its brand for budget LCDs and DVD players.
However Polaroid is looking to get back into the Camera business and they have just announced the Socialmatic is a 14-megapixel camera which will also print adhesive-backed photos with the dimensions of 2×3 inches.
Polaroid also recently launch the Polaroid Cube, which we are reviewing today, which is a very petite and attractive looking HD action camera.  Polaroid have been wise not to try and compete with GoPro and the Cube is priced at just £89 which is nearly £200 less than the GoPro.
As you can imagine it is quite a different product than the GoPro and is much more for the casual user. There is no screen, no real mount is included and the camera is only 6MP.
The camera really is tiny at 35mm square, and 45 grams, it is just a camera lens and one button encased in a shock-proof and weatherproof cube. You can insert a microSDHC card slot (up to 32GB cards are supported; none are included) and it charges via micro-USB. You will also find a switch for selecting your recording resolution: 720p at 30 frames per second or 1080p at 30fps.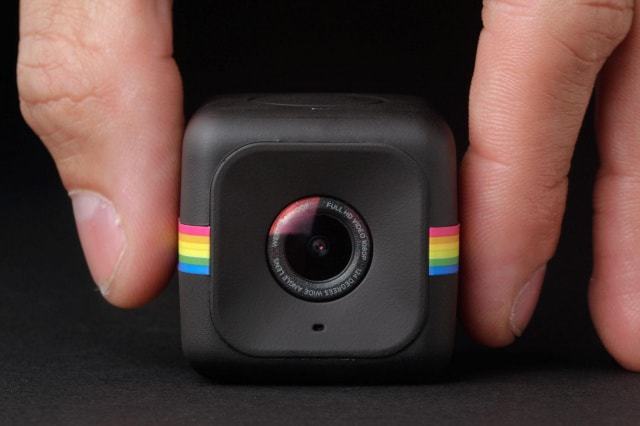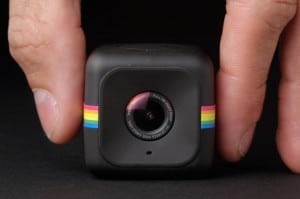 The only actual mount that is included is a magnet at the bottom of the camera which allows you to attach it to metal surfaces. If you want something that is more useful for an actual action camera then there are accessories sold which include:
All of these accessories cost from around £18 – 25 so the cost can add up a bit, but at least you get to chose what you want and don't want.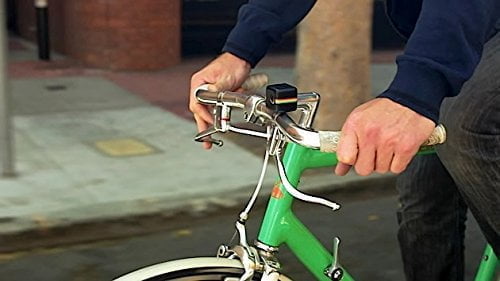 Unlike more expensive action cams, you won't find any advanced shooting modes, settings, or features. With no LCD, you can't watch a Live View image or play back content. With no Wi-Fi or Bluetooth, you can't pair it with a smartphone for remote viewing or operation, image transfers, or uploads to social networks.
Operating the camera is straightforward. To turn on and off, hold the top button for about three seconds. To shoot video you just need to press the button twice. As there is no LCD or remote connection any video shot will be blind some your results will vary greatly and there is no image stabilisation so you may find video a little bouncy.
If you can get over all its shortcomings the camera shoots decent videos which are perfectly acceptable for the price and as long as you have reasonable expectations I think it is a great little camera to mess around with.
Below is a side by side video comparison between the GoPro and Polaroid. Videos by Brent Rose
Overall even though it is hard not to compare it to GoPro, these 2 devices are leagues apart. GoPro is for serious enthusiast, but the Polaroid Cube will make the perfect gadget for kids or teens to go out and record whatever activity they want. The accessories are a bit steep in price, but it still doesn't make it too expensive and there are plenty of options so you should be able to mount it to anything you want. It is definitely a niche device but I really like it.
You can buy the Polaroid Cube today from Amazon from £89