INIU have become a popular accessory brand in recent years and has a good range of affordable, well specced and well-reviewed power banks.
Currently, on Amazon, they have six options covering two capacities, 10000mAh and 20000mAh.
As I have a visit to San Francisco planned in the coming months, I decided that a 10000mAh option will best suit my needs. These are small enough to comfortably fit in your pocket while having enough capacity to charge most phones fully two times over.
My initial choice was the 22.5W power delivery mini portable battery bank, which has a small footprint but is a little chubby. It mainly appealed to me due to the 22.5W PD3.0 support, which will provide superior charge speeds compared to many power banks.
INIU then suggest the "The Thinnest 10000mAh Portable Charger", which, as the name suggests, is a very slim power bank that should comfortably slot into most pockets. However, this is not power delivery, and it is limited to normal USB-C charging with a maximum 5V 3A output (15W).
INIU doesn't use proper product names on Amazon, but the exact products are:
BI-B41 Slimmest and Lightest
INIU Slimmest BI-B41 vs Confidence B1-B61 Specification Comparison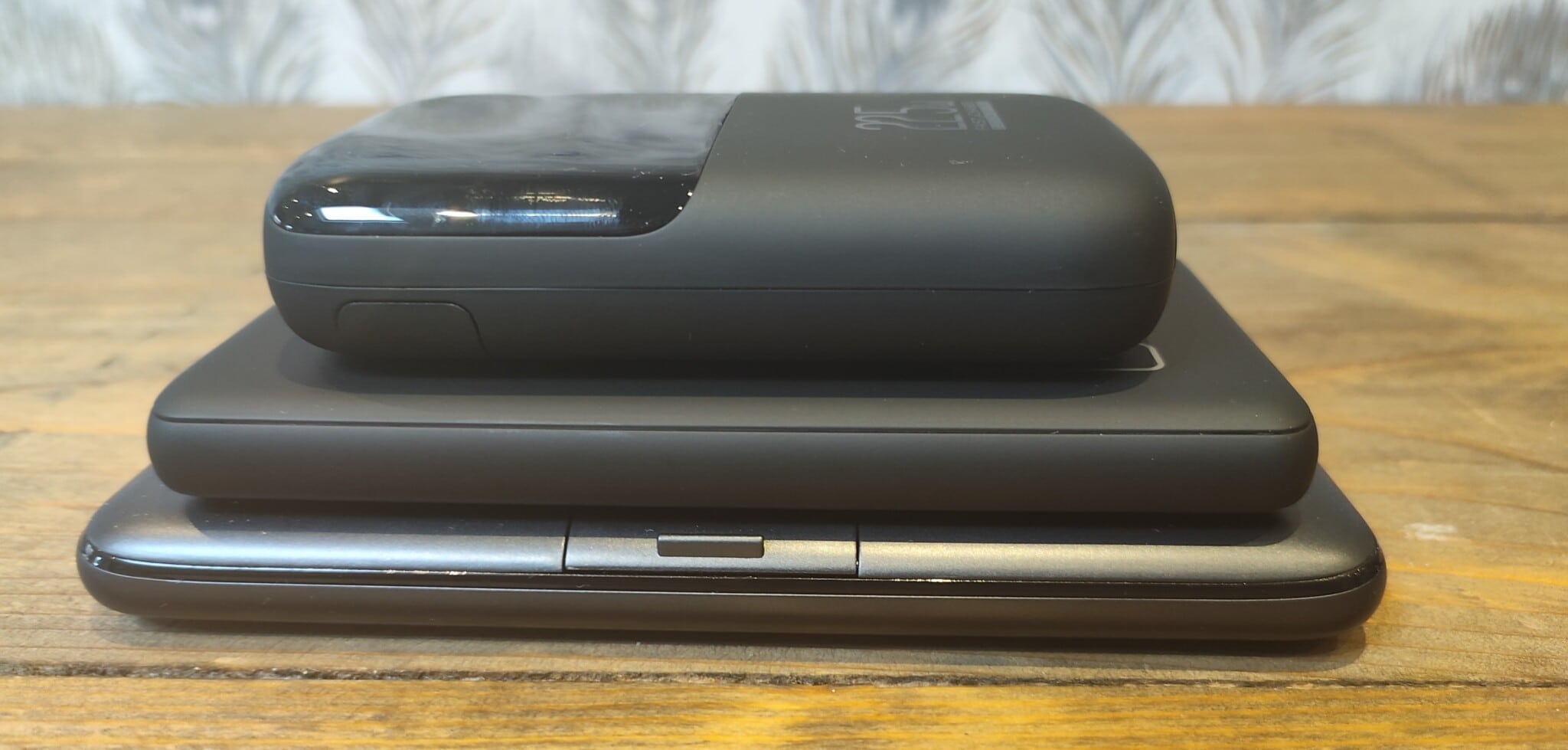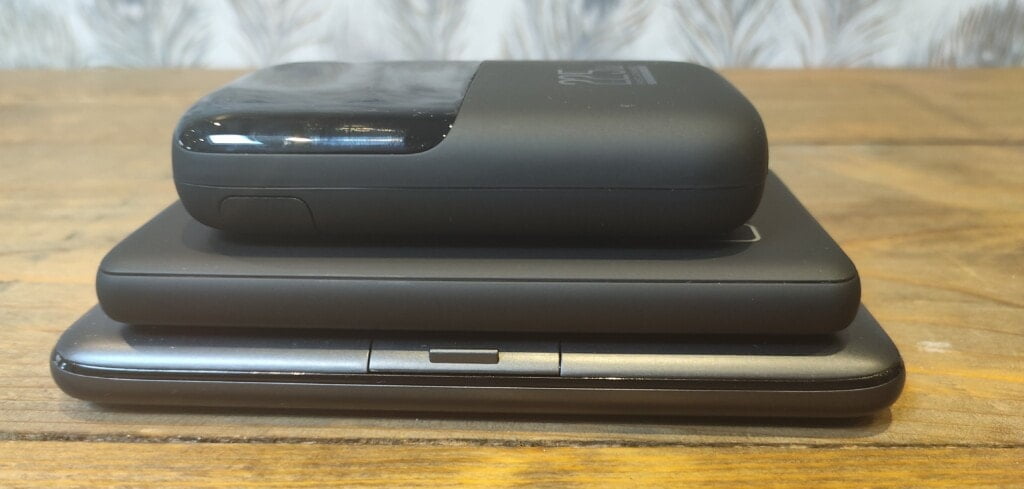 The Confidence B1-B61 is by far the superior power bank, thanks to the power delivery output. It also appears that the lightest claims of the BI-B41 are inaccurate as it isn't quite as light as the B1-B61.
The B1-B61 also has a handy little slide-out phone mount, allowing you to prop up your phone and watch media while charging it.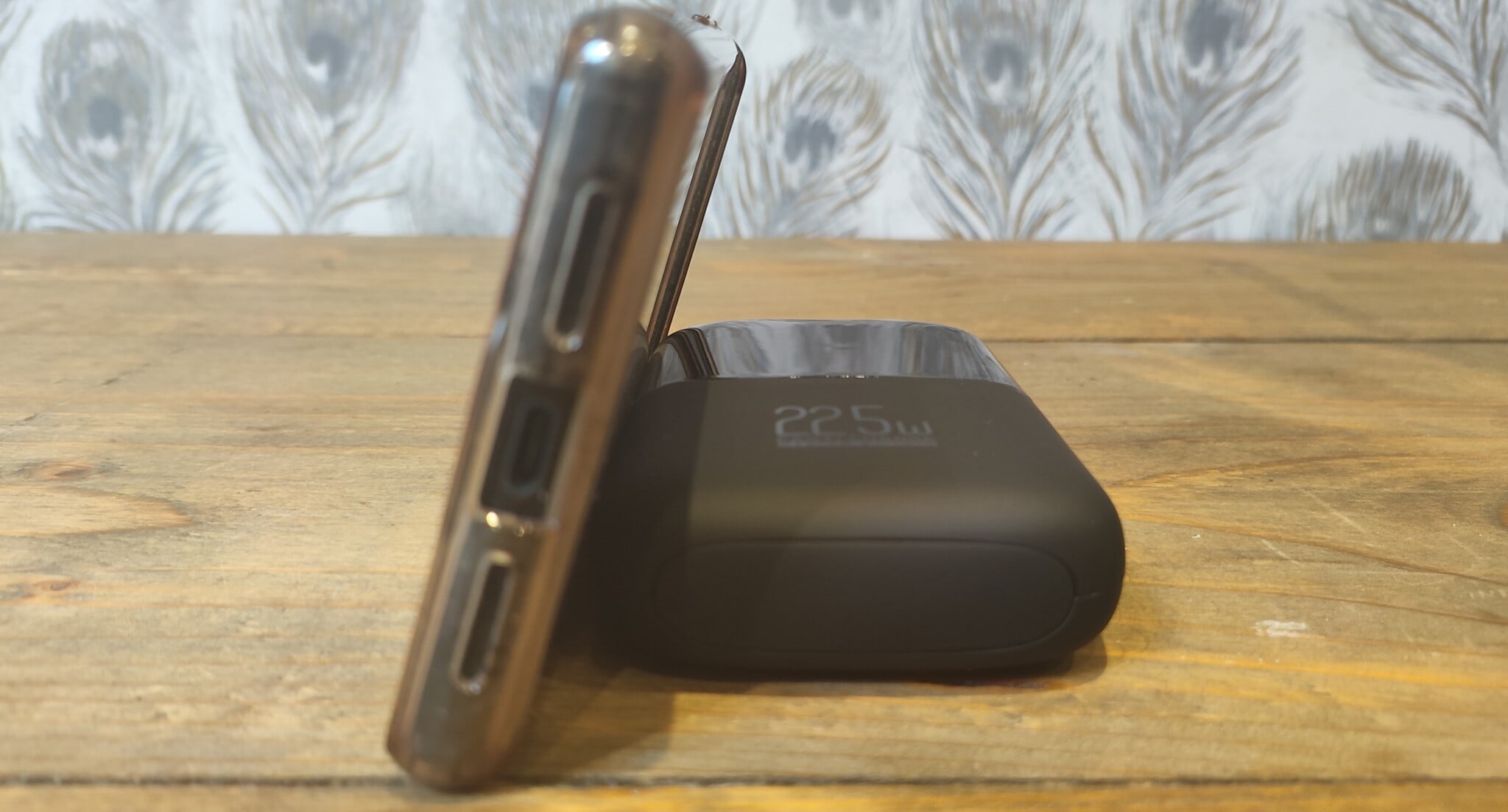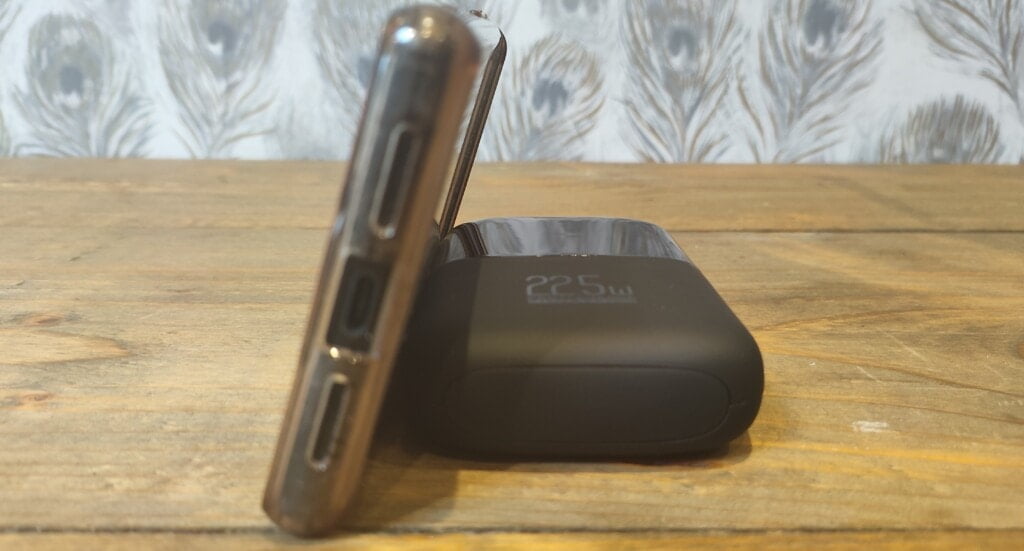 The main advantage of the BI-B41 is its slim nature. At just 14mm, it is a full centimetre thinner than the Confidence B1-B61. For reference, my Pixel 6 is 8.9 mm thick, so the slim model will be a bit like having a phone in your pocket, whereas the confidence will add a bit of a bulge.
Performance
The performance is more or less as expected based on the above specification. For the Confidence B1-B61, a device needs to support 22.5W, which is unlikely to happen for most users due to this being limited to SCP 22.5W Huawei devices.
I tested these on a variety of devices, including:
For the Confidence B1-B61, I was able to hit 18W when plugged into the Huawei Matebook 13 and the Red Magic 7S Pro. For the Pixel, I achieved 15W.
With the slim BI-B41, I achieved 10W on the laptop and my Pixel but only 7W on the Red Magic 7S Pro.
Price and Alternative Options
Both power banks are available for the same price of £21.99 though the slim BI-B41 is listed for £30 and is reduced to £21.99.
INIU also have larger capacity devices, including the 22.5W PD Power Bank 20000mAh for £29.99.
There are dozens of competing brands on Amazon, and you can rarely go wrong with a power bank.
Anker is one of the biggest brands in the game, and they have the PowerCore Slim 10K PD, which can do 20W PD and is just 14.5mm thick but is 212.6g and currently costs £37.
They also have the Anker PowerCore 10000 Redux Power Bank, which can do 25W output. It is also 27mm thick and 200g and is listed for £43
Overall
Both the INIU power banks are excellent options that are well priced.
INIU BI-B41 Slimmest and Lightest
Last update on 2022-07-24 / Affiliate links / Images from Amazon Product Advertising API