Vehicle technology is improving at an unprecedented rate. Only a few decades ago, sensors that detect and prevent collisions and smart systems that report malfunctions and call for emergency aid would be considered a pipe dream. In today's world, not only are all these technologies ready and available to some capacity, there are even more sophisticated innovations that emerge every day. Some of these technologies, like self-driving cars, are still in the development phase and it will be a few years until they are fully functional – but you don't have to wait around for decades to own a vehicle that can broadcast its location or alert you when a thief is trying to break into your car. Even now, you can turn your vehicle into a smart car on-the-spot with the help of a simple gadget: a vehicle tracking device.
The rise of vehicle tracking devices would not be possible without GPS technology. GPS has a significant impact on our lives; we use it every day to find and broadcast our location on a multitude of smartphone apps or safeguard our children when they are away from our protection. Location-based devices and applications have gained massive popularity over the years, with vehicle trackers some of the most advanced and commonly used devices. The vehicle tracking devices of today boast an array of intelligent, automated features and useful tools that can make a regular vehicle "smart". Many of the quality of life elements found in luxury cars can easily be replicated with the simple addition of a vehicle tracker to your car. What's more, with software updates and additional sensors, the capabilities of vehicle tracking devices – and therefore your vehicle – can be further improved.
Luxury vehicles such as Tesla can be tracked and controlled remotely from anywhere in the world. Prestigious brands advertise this feature as an innovative solution, but live tracking is a basic function of any vehicle tracking device. As soon as you install a tracking device in a car, you can start tracking its real-time location by using a smartphone app or computer. Just like any smart car that's connected over a network, you can track the movements of your vehicle whenever you want.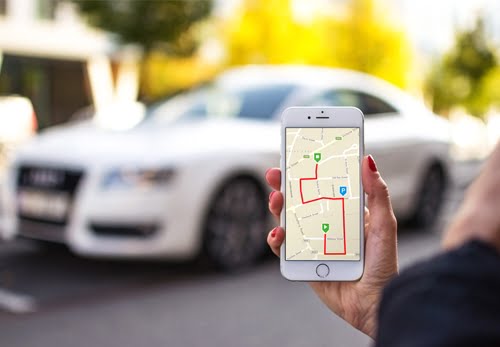 The telematics data collected a vehicle tracker can be accessed remotely on-demand. You can see the previous routes taken and log the miles driven, spot issues with driving style and correct unwanted driving habits, or use live traffic data to plan for more efficient routes with unlimited access to past, present and future navigation data. Businesses stand to gain the most from this data, as they can significantly lower the fuel usage of their vehicles by planning efficient routes and eliminating risky driver behaviour.
Another convenient feature of vehicle tracking devices are the geofence zones. When a vehicle enters, exits, or passes through one of these virtual geographic zones, vital information such as the entry and exit times and the speed of the vehicle are recorded and stored on a remote cloud-based server. Geofence technology is an important step towards creating a connected vehicle network in which vehicles will interact with one another over a digital infrastructure. The sharing of information triggered by virtual pre-set zones can open the door to a vast network of communication.
Geofence zones can also be used as an early warning system in the event of a theft attempt or unauthorised vehicle use; if a vehicle leaves a specified area, a geofence breach will be triggered, and an alert will be sent to people with access to the tracking software. The real-time tracking feature is particularly useful if a thief manages to get away with your vehicle. You can locate your car in a matter of minutes and alert the police for a quick recovery. What's more, some vehicle tracking devices can cut the engine's power remotely via a simple text message, allowing you to immobilise the vehicle in the event of theft. Vehicle immobilisation is an amazing tool which, combined with geofence zones and real-time tracking, greatly increases the chances of recovering a vehicle. With a tracking device onboard, you can be more confident your vehicle won't end up as one of the 50% of all stolen cars that are never seen again.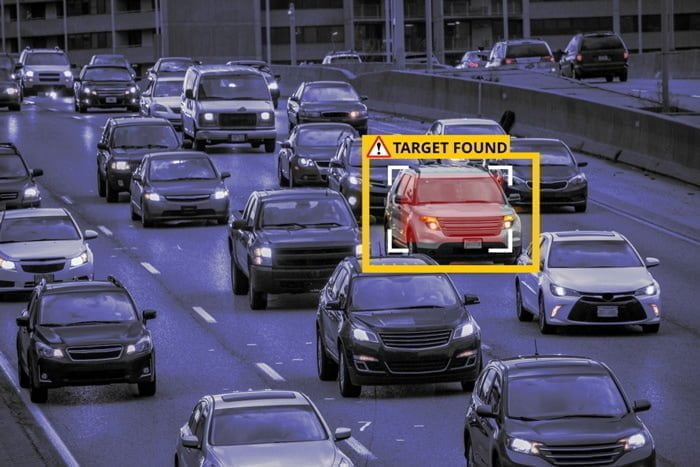 Vehicle tracking technology has been in the spotlight in the last few years. Substantial innovations in the field have helped both businesses and individuals gain access to a plethora of intelligent tools. A simple tracking device can transform your vehicle into a smart car and provide you with powerful tools that can enhance every aspect of your travels. GPS-based devices and applications are thriving right now, and major tech companies are working around the clock to develop a new generation of tracking devices that can make your vehicle even more intelligent.