World over, gambling is increasingly becoming a fun and exciting form of entertainment. The industry has grown ten-fold, mainly after the introduction of internet-based gambling in the mid-1990s. As the markets grow more prominent, more countries realize the jewel in legal gambling platforms, hence opening their virtual spaces for foreign and mobile-based casinos.
Although cities like Las Vegas and Macau are known as the global gambling hot spots, other regions are equally recording impressive gambling stats. These are some remarkable numbers across the UK, USA, Canada, and Australia.
The gambling industry in the US is worth about $261 billion and employs around 1.8 million individuals.
According to the 2018 report, the British gambling industry made around £14.4 billion. It is estimated that approximately 32% of the total population participate in gambling every week.
Australia is one of the countries with higher gambling participation rates. At least 80% of the country's population participates in some type of gambling. The country spends an average of $18 billion per year on gambling.
Canada has a liberal approach to gambling, whether offline or online. The country makes CA$17.3 billion annual revenues from the gambling industry. The 2017 figures indicated a significant 4.7% growth.
As the global market grows, game developers are positioning themselves to supply loads of new slot games, especially those with friendly mobile-optimized features. The allure free online slots – no download or registration is equally shaping the market. These slots, especially in Australia, could see you carry home memorable real money win while enjoying a sumptuous no deposit bonus or a free spins bonus. Some of the best and hottest casino slots are available just for fun.
Online Slots Market & Trends Overview by Countries
The global gambling industry is not immune to disruptive growth. From technological to user-friendly interfaces, the industry continues to morph at a terrific rate that leaves the less innovative casinos and developers grappling with dwindling numbers.
Some developers like Konami Gaming have built games with facial recognition features that make it easy to track a player's activity. It uses the exclusive SYNK Vision Biometric player tracking solution for eventual identification and rewarding of players.
Other operators are also using slot merchandising technology. Slot cabinets come with innovative elements that integrate with the game being played. Companies that have adopted these technologies are companies like G2E Novomatic, AGS, and Everi.
Riding on the success of these disruptive trends and technologies, global markets have attracted millions of players. The global data derived from the market leaders such as the US, Canada, Australia, and the UK point to a potentially lucrative industry owing to the average amounts lost by players as captured in the table below.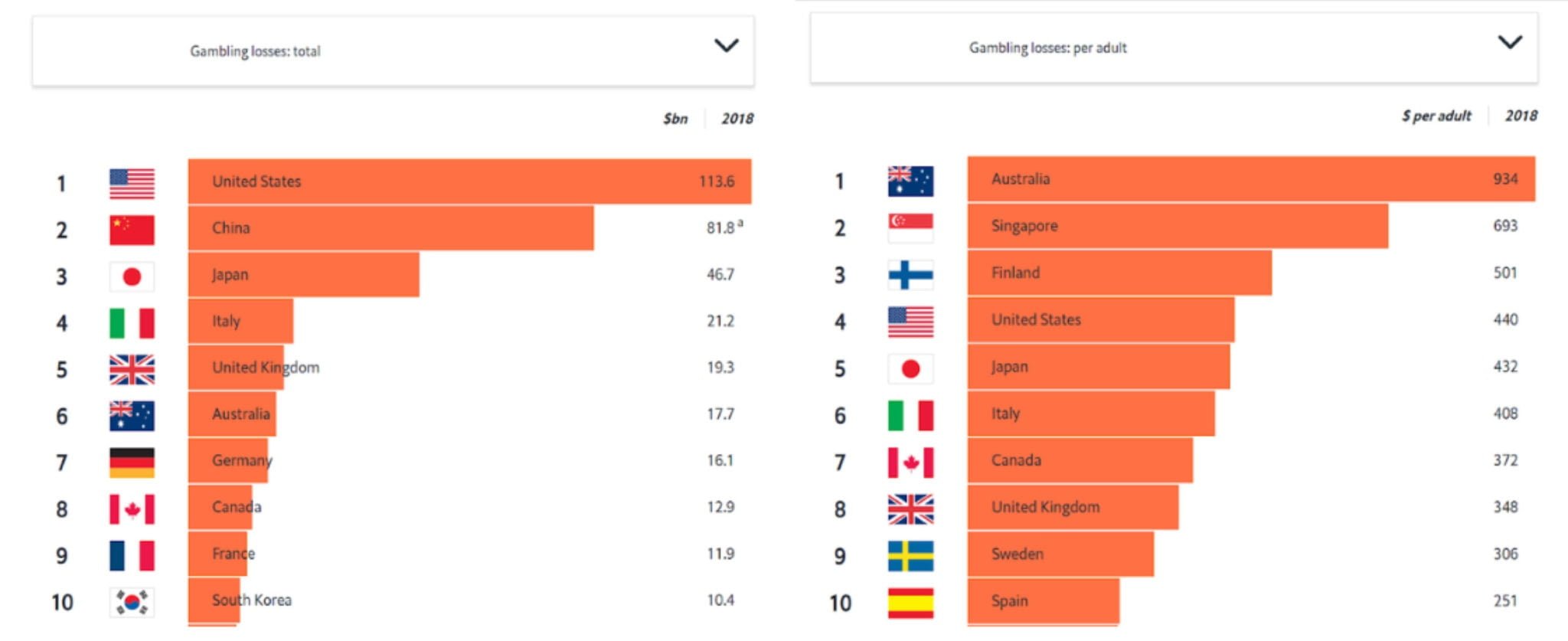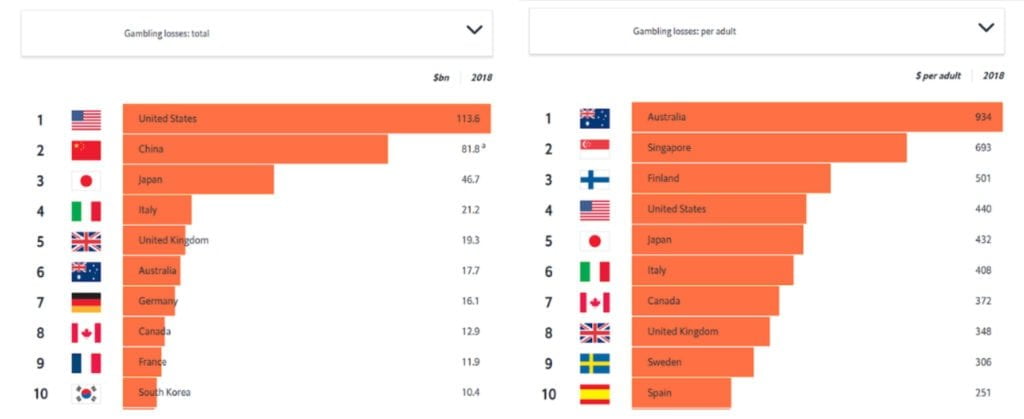 Gambling – World in Figures
In terms of industry size, the US is top among its peers. Across states, the industry is valued at $30, 411 M, while UK takes the global 6th position with $ 4,453 M. Canada and Australia gambling industries are valued at $2,303 M and $1,269 M respectively.
Among these global gambling leaders, the UK enjoys one of the most transparent industries. It is regulated by the UK Gambling Commission that was set up in 2005. It oversees a wide range of gambling options like sports betting markets, poker, lottery, bingo, horse racing, casino, mobile gaming, and social gaming.
In Australia, gambling is mainly legal, as revenues are channeled towards the funding of local sports. The country, through respective state gambling authorities, for instance, The Australian Capital Territory Gambling and Racing Commission, Tasmanian Liquor and Gaming Commission, and The Western Australian Department of Racing, Gaming, and Liquor have established itself as one of the gambling capitals of the world. The latest figures point that 2.9 million Aussies aged 18 years and above have tried their hands on pokie machines. 42% of the country's adult population participates in some sort of gambling every week.
Aussies Are the World's Biggest Gamblers
Canada is also believed to be a hub of web-based gambling operators and software creators. Apart from the provincial regulatory bodies in Ontario and British Columbia, the Kahnawake Gaming Commission is mandated to license online casinos and poker sites. As of January 2014, the average expenditure across games was as follows:
Play Card games ( Poker) – CA$53;
Table games (Roulette/ Craps – CA$50;
Blackjack – CA$50;
Play Slots – CA$50.
The US market is a bit tricky as only a few states have embraced the idea of online casinos. States like Nevada, New Jersey, and Delaware operate legal online poker sites and online casinos where you can play favorite slot games. Nevada is the most established state, with the gambling industry worth $11,113,830 as of 2015.
Programming Languages
The ever-growing global gambling industry calls for befitting quality in terms of the games developed. Companies like Microgaming, NetEnt, Aristocrat, and IGT are investing vast resources in tapping the best pool of innovators who are conversant with programming languages like C++, C#, and HTML5.
There are numerous coding languages, but these are the main ones. Programmers' choices can be narrowed into systems programming or web programming. Systems programming means developing a program or skeleton for a stand-alone application like a video game running on a specific machine. In systems programming, the main languages used are C++, Java, and C# under the unity platform.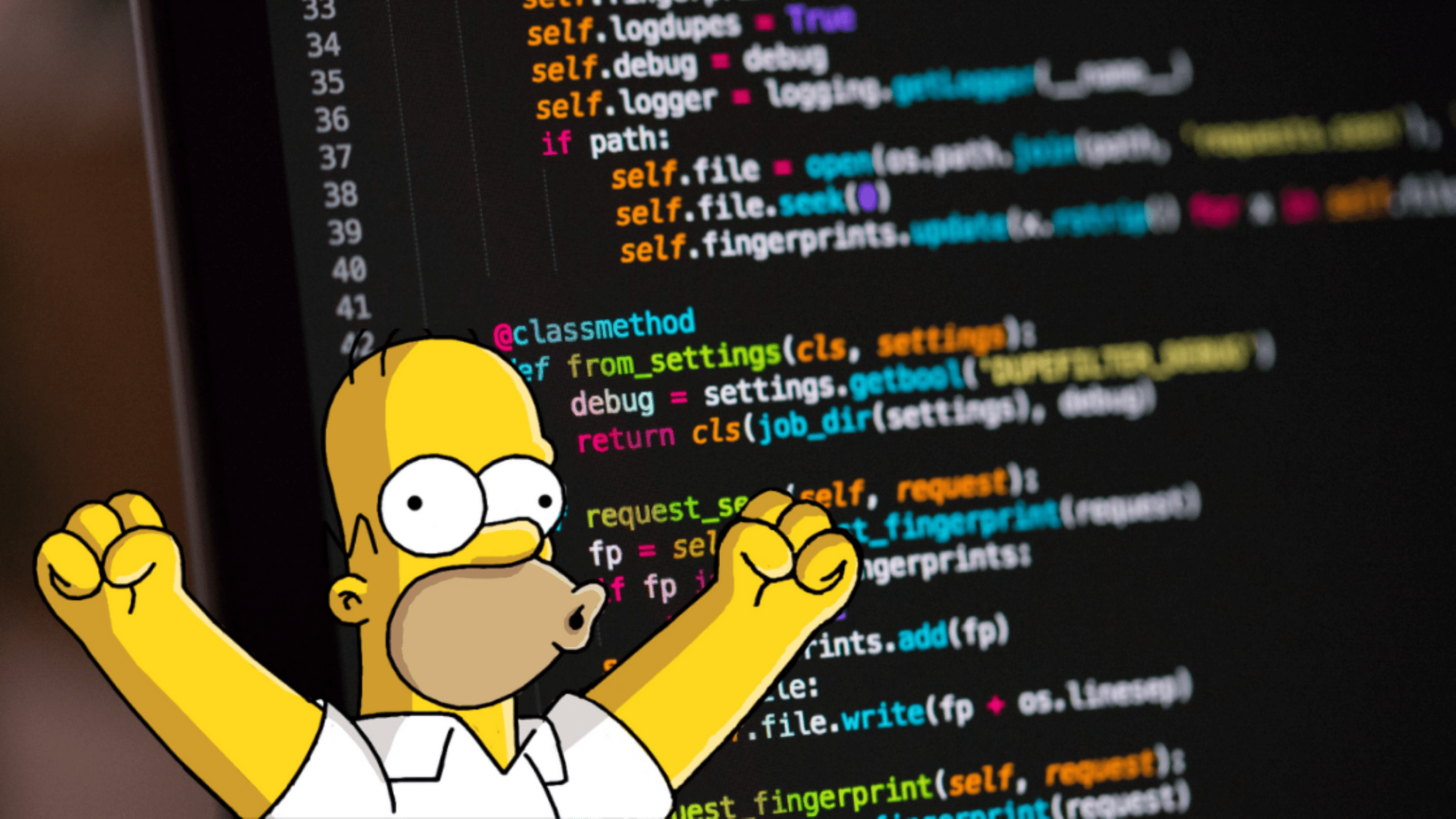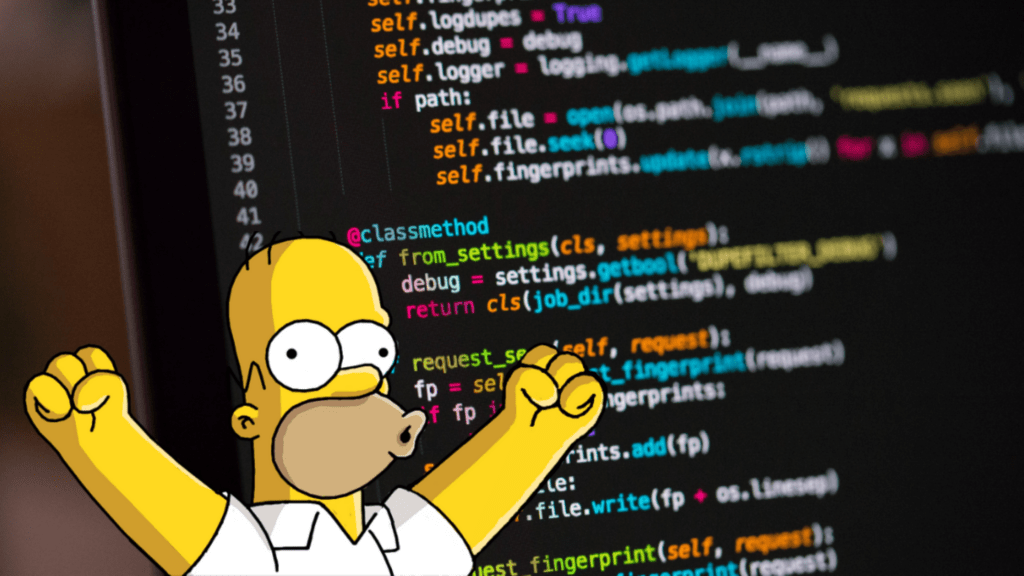 Useful Programming Languages For Online Casino Games Developers
Web programming is used for creating applications that run through a browser over a user's web interface. The most used web languages include HTML5, CSS3, JavaScript, and SQL.
C++. This is an object-oriented programming language that uses internal structures to organize codes into reusable objects and classes. It is considered a relatively high entry barrier implying that it is a little bit difficult to learn. Its products are excellent as developers and users have direct control over both the hardware and graphical processes, a feature that is considered priceless in video game designs. It is one of the commonly used languages for game engines. Some engines, like Unreal, are only compatible with games written in C++ only. Some of the games made with C++ are Starcraft, King Quest, and Counter-Strike.
Java. It is the most versatile programming language. It runs on everything, from printers to microwaves and complex game systems. It has numerous applications that make it easy to learn.
HTML5 and CSS3. These languages are used on the web to give a page layout and visual display elements.
JavaScript. As a web language, it is used to make things happen on a specific page. E.g., moving characters across the page.
Slot Game Developers
| | | | |
| --- | --- | --- | --- |
| Company | CEO | Income | Overview |
| Aristocrat | Trevor Croker | $4.4bn | Registered as the Aristocrat Leisure Limited, this is an Australian-based gambling machine manufacturer that has its headquarters in the suburban North Ryde, Sydney. The company has over 6,400 employees stationed at its head office and other regional and subsidiary offices. The company's commitment to technology is unmatched. Over the decades, Aristocrat boasts 1,265 patents, 3,099 trademarks, and 130 copyrights. The 'think bigger' initiative is an innovation accelerator that has led to numerous prototypes, experiments, and developed concepts. |
| IGT | Marco Sala | $4.79bn | Formerly known as Gtech S.p.A and Lottomatica S.p.A, IGT is a multinational company specializing in the development of slot machines and other gambling technology products. The company's headquarters are based in London, with regional offices spread in major cities, including Rome, Rhode Island, and Las Vegas. IGT has around 12,000 worldwide employees. Under the able leadership of Sala, the company has made it to the gaming headlines with leading gaming innovations. The INTELLIGEN central management system supports the volume, security, monitoring, and control of every gaming machine that is networked, whether across a large number of retailers or over a vast geographic area. |
| Microgaming | John Coleman | $317.6m | This is a globally renowned software company that operates under the laws of Isle of Man. Founded in 1994, this company has around 200 employees. In 2015, Microgaming made it to the GUINNESS WORLD RECORDS when it paid out the largest slot machine jackpot payout of €17, 879,645.12. With recent games like Roman Power, Age of Conquest, and Wild Catch, Microgaming has immensely invested in a technologically advanced platform with excelled in-game management, support for full integrations, and delivery of automatic updates and the provision of back-office and reporting tools like data extraction at the device level. |
| NetEnt | Therese Hillman | $186.1m | This is a leader in the provision of premium gaming solutions to the best online casino operators. Founded in 1996, the company employs over 1,000 workers. It is headquartered in Stockholm, Sweden, NetEnt known for epic games like the 'NetEnt Touch® games,' which gives you the luxury of enjoying all the NetEnt games on your mobile platforms with the same graphics quality and speed. |
| Stars Group | Rafael Ashkenazi | $2.53bn | This is a Canadian based gaming and a web-based company with its headquarters in Ontario and Toronto Canada. With its shares publicly traded in the Toronto and the Nasdaq stock exchange markets, Stars Group is a force to reckon among the leading global designers of gambling machines and software. Stars Group employs over 4,000 workers. |
| Novomatic | Ryszard Presch and Johannes Gratzl | $5.6bn | It is an Austria based developer of gambling machines and software founded in 1980 by the world's renowned billionaire Johann Graf. With its headquarters sitting in Gumpoldskirchen, Lower Austria, Novomatic has grown to establish regional offices in 43 countries across the world. It employs over 30,000 staff. Novomatic Group operates over 255,000 gaming terminals. Novomatic trademark Coolfire combines innovative gaming approaches with high-end technology. Games with Coolfire trademark cover all players' preferences and provide the friendliest navigation tools for guests. |
| GVC Holdings | Shay Segev | $4.7bn | Listed in the London Stock Exchange, GVC Holdings PLC is British-based gambling and sports betting company headquartered in the Isle Man. It was founded in 2004, and it has grown into a global gaming software sensational. With globally renowned subsidiaries like Ladbrokes Coral, Cashcade, and Foxy Casino under its management, the group's global operations are led by Shay Segev, who brought to the company a wealth of expertise served as the Chief Strategy Officer of Gala Coral and the COO of Playtech plc. GVC Holding banks the success of its robust and scalable gaming platform that powers over 50 B2B customers like MGM, Danske Spil, and PMU. |
Stages of Development
The development of slot or video games is not an overnight thing. It involves robust and highly competitive research and programming steps to bring your screens a spectacular slot game.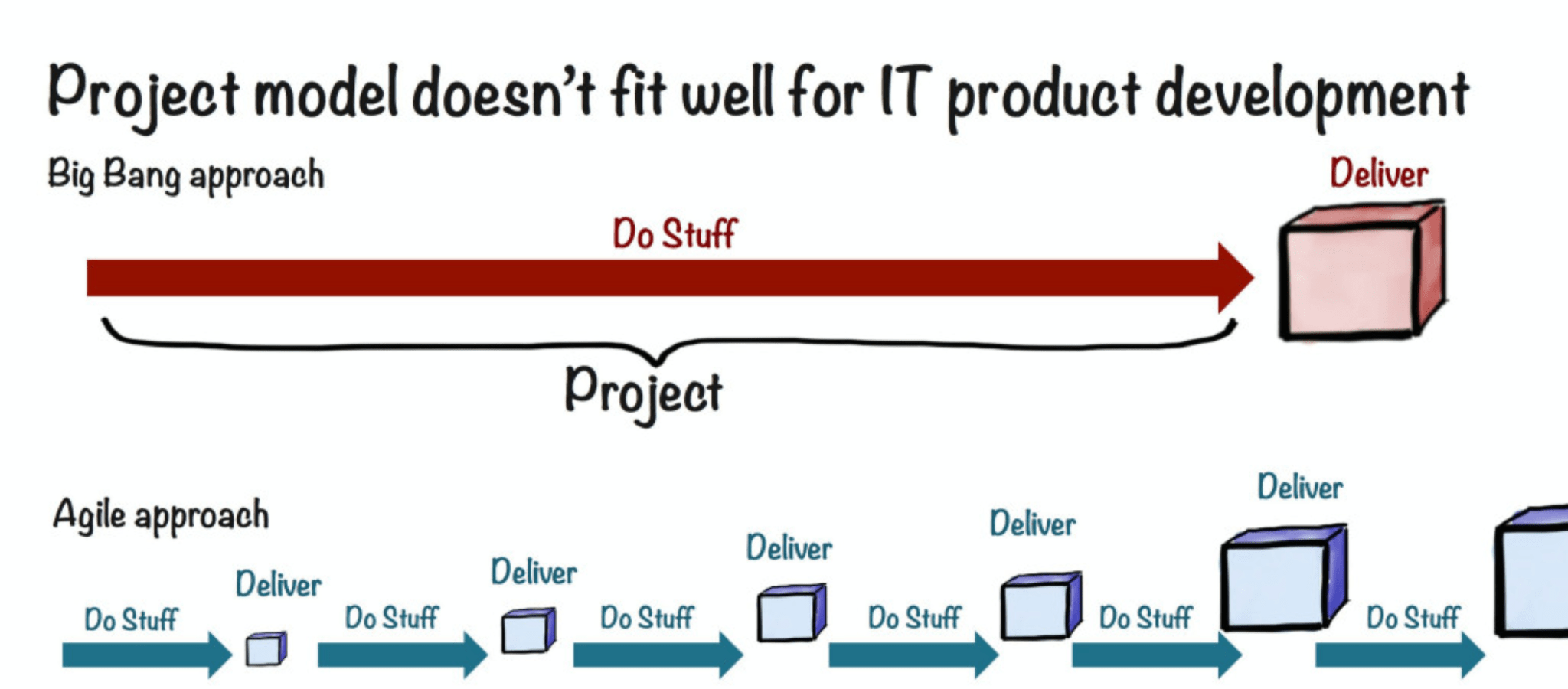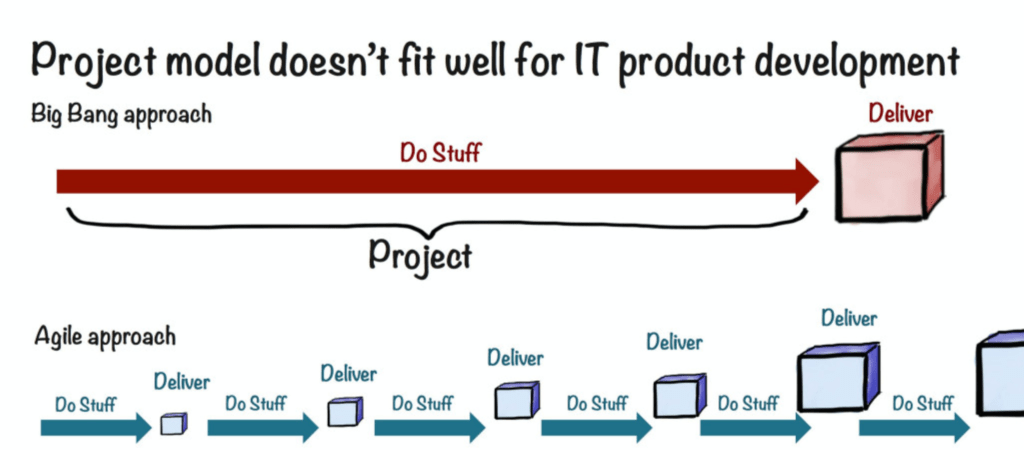 Marketplace Platform Insights
Programmers and software engineers are burning the midnight oil to bring the best of breed slot games into the market. The passion is highly oiled because the volume of global online gambling is expected to shoot way above $41.4 billion going by the 2015 Statista estimates. This will likely triple the $13.8 billion figures that were recorded in 2005. Morgan Stanley's research findings point out the likely opening up of more states in the US will see the generation of at least $5.2 billion exclusively in the USA. This calls for intense research and knowledge transfer as companies are likely to shift vast resources toward the development of globally envied slot machines. Since the demand is soaring and mouth-watering, developers must adhere to the following developmental stages if they have to make a global mark.
The journey towards developing a slot machine starts with framing the workflow chart, which must comprise:
The target & Mission;
Research;
Plan & Creation;
Final Design.
Across these stages, a couple of people and specialists have been involved: mathematicians, server developers, game designers, front-end developers, game testers, project manager, creative team representative, and configurator. It all boils down to the basic tenets of teamwork. Graphic designers can as well be factored in to add the much-needed allure of the game.
Brainstorm – Idea – New Project
While each game development is unique, development teams often use pre-existing slot mechanisms/framework or skeletons. This helps to narrow down to the research and development processes. The process goes on as follows:
The first step involves brainstorming, and later on, marketing stats, demographics, and data are used to inform on the directions that need to be taken.
After various meetings, votes are taken to transform the concept into an idea and then handed over to the creative and product teams.
These teams draw parallels between the conceptualized game and the real slots to come up with something different. This is where the game theme is determined. Themes include movies, TV shows, Football, Space Adventure, past civilization, exploration, underwater adventure, jungle, or mythology.
After agreeing on the theme, the team thinks of the mood. Is it a cartoon-inspired funny game or a reality-based game with real photographs and pictures? How are the in-game bonuses marrying the theme?
Then creativity and market research teams take over to determine the color combinations, fonts, schemes, and audio. They also discover the ideal shadows, time is taken before the bonus is triggered, and any other detail that the team considers necessary.
After factoring in all these considerations, the attention now shifts to the user experience and user design.
Designers can decide to incorporate theme-related yet immersive pop-culture elements to flare up the game. This is considered a hard task, given the fact that players demand a professional and unique game. This is why the whole team involved in the project must undertake in-depth research to determine the main characters, scenes, highlights, and transform all the ideas into a workable game plan that is executable within a reasonable period and budget. While at this level, designers should pay close attention to the latest casino design trends if the game is to attract significant traffic. Some of these trends include:

Dark Slots. These come with eye-catchy characters and mysteriously exciting backdrops. Fantasy themes ideally fit various game approaches, including vampires, werewolves, and witches.

Retro slots. These are relatively old school designs that are currently becoming more popular in the European and US markets. Designers use retro images to allude to the 90s and 80 casino experience. Players with a sense of nostalgia are likely to be attracted to these games.

Animated objects. In a bid to impress players with exciting and innovative art themes and techniques, designers are adding animated objects into the games.
The Legend of Shangri-La Slots Animated
● The designing process is exceptionally crucial. This is where the team decides whether the machine's variance is low-risk, medium-risk, or high risk. Each variance level caters to different types of players; hence designers should pay attention to the kind of players they wish to attract to their designed online slot.
The next big step is the incorporation of a random number generator. As a crucial part of the game, RNG comes with proprietary algorithms that randomly choose numbers connected to the symbols of the game. There is a state of the art of security measures that manufacturers find it imperative to keep secret in a bid to keep malicious hackers at bay.
An essential aspect that developers must acquaint with is software prototyping. Prototypes of software mimic considered incomplete versions of a specific software program. In this case, gaming developers try to copy the existing software frameworks, and later design them uniquely for their products to stand out. Prototypes are used to simulate certain aspects of the game and maybe completely different from the final game product. Prototyping helps designers and implementers get valuable feedback from the early users of the project. The client and contractor can compare the primary versions of their prototypes and determine whether the software matches the requisite software specifications.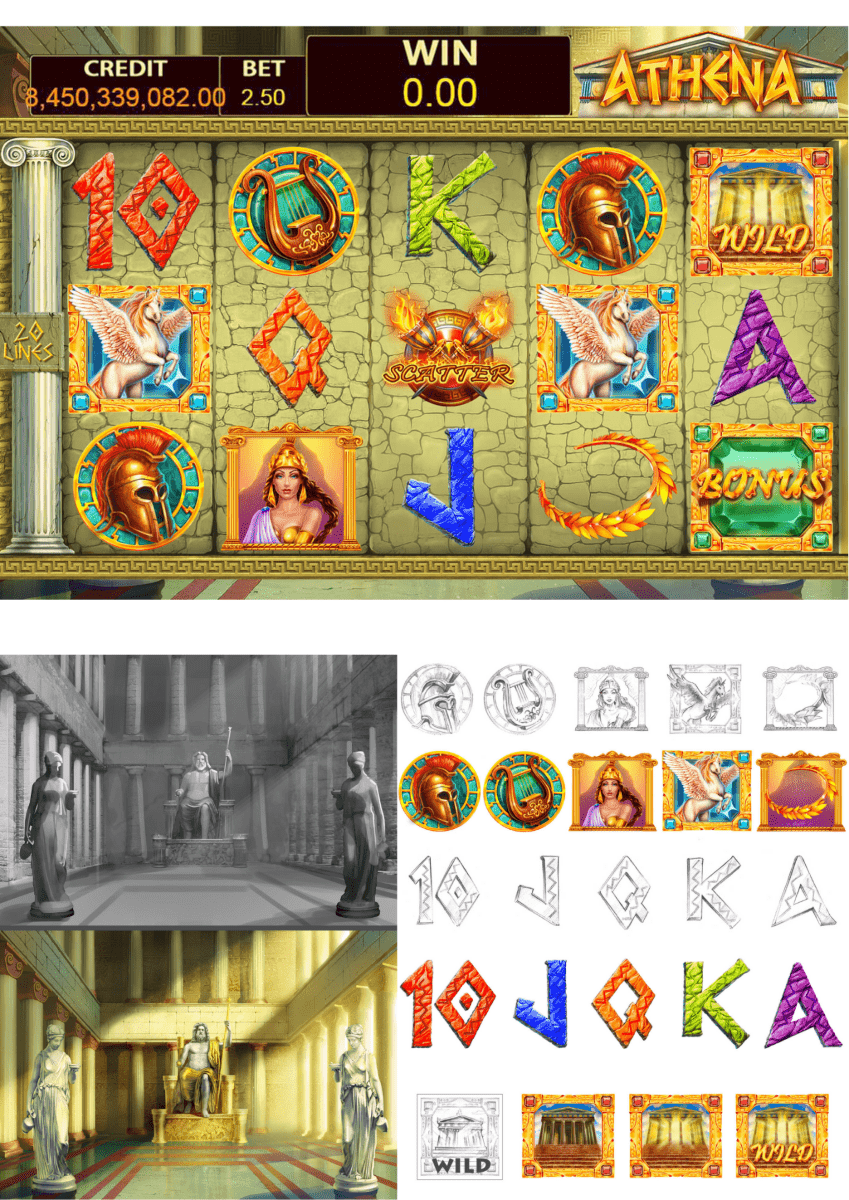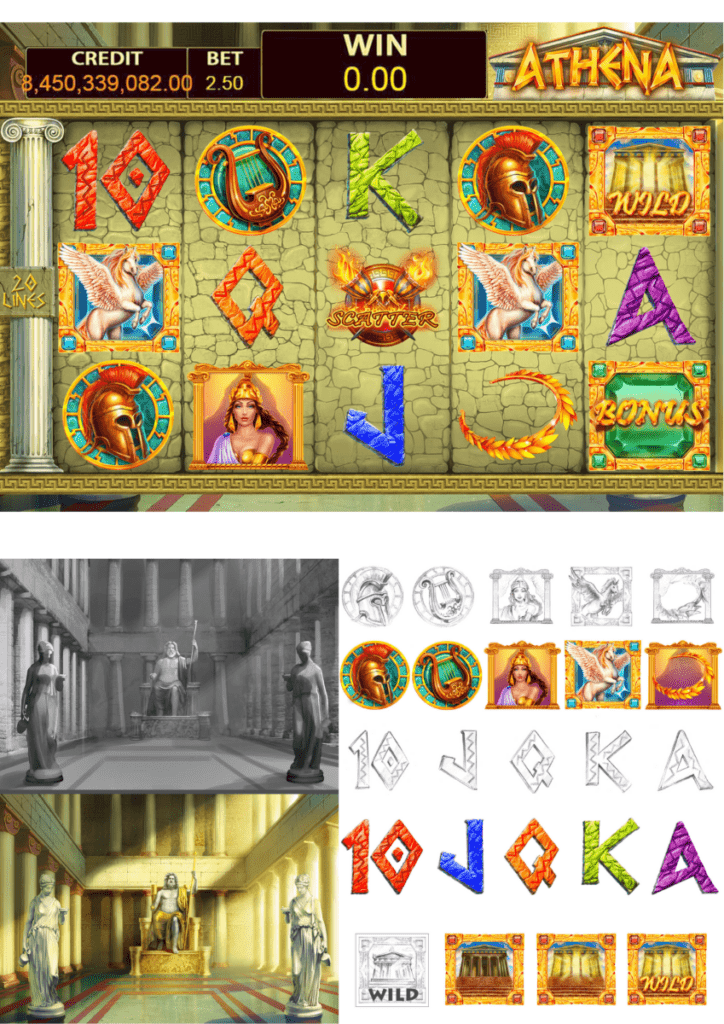 Slot machine project "Athena" on slotopaint.com
Before going through the process of slot development, developers must understand the 'gaming problems' faced by their prospective customers. Hence, develop the game to solve these problems. Games should be as close as possible to the problem/solution fit. The next step is the determination of product/market fit. It involves finding a market that is big enough or the product to break even.
Finding a product/market fit is based on building the Minimum Viable Product (MVP). MVP means that you have a minimal solution that can solve the prospective user's core problem better than the existing solutions.
According to Eric Ries and Steve Blank, who popularized the notion of MVP, describe it as selling the vision and delivering the minimum feature set to visionaries, not everyone'. Thus, it is imperative after the game's development to define who the adopters of the game are. Then find out what their feedback is and then shape your product to solve their needs.
Game Testing and Unique Features
The morphing of slot designing techniques has led to the incorporation of unique features that are meant to make the game extra exciting. Some of these unique features include:
Stacked wilds – symbols appear bundled on top of other symbols to cover some parts of the reels or the entire reels.
Expanding wild – wild symbols expand to include the whole columns where they appear.
Sticky wilds – they stay stationary in more than one spinning round.
Replicating wilds – they change other standard symbols and icons into wilds. Sometimes, they single out the best positions to land a winning combo.
Bonus games – developers incorporate mini-games and other bonus features to boost the lucky players' payouts.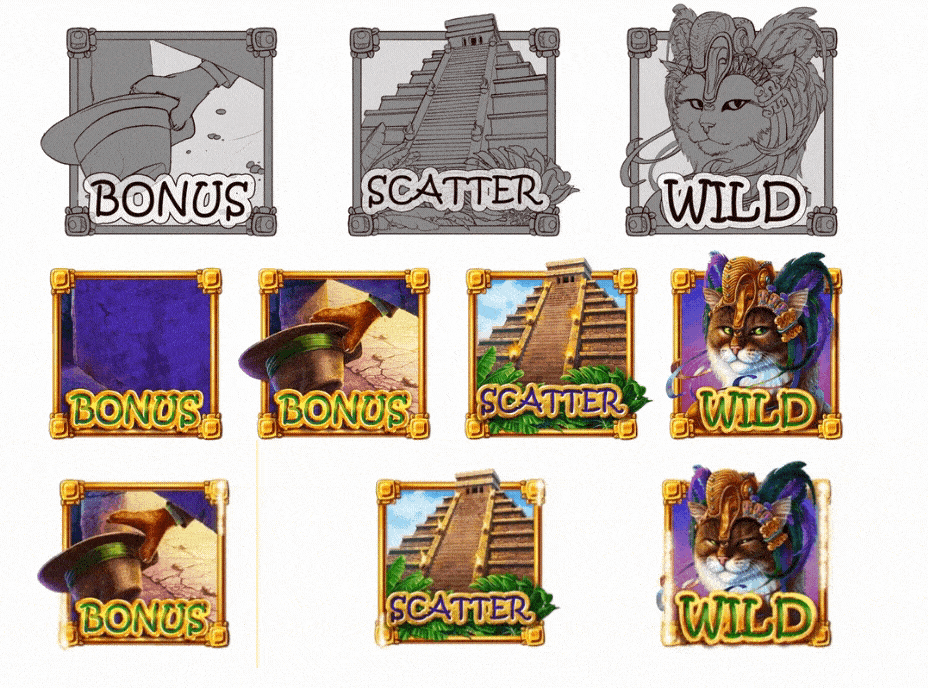 Slot machine project "Whisker Jones" on slotopaint.com
Game testing helps in assessing the optimal quality and performance of final gaming products. Game testing aims at identifying the bugs and the maintenance of software documentation. The different game testing approaches are:
Combinatorial testing. This is a commercial software testing method. It is used to generate test cases that play a role in improving efficiency, quality, phase containment, and cost.
Clean Room testing. It is vital in determining the reliability of the software used. It works based on mathematical reasoning, design refining, and statistical reasoning. The test aims to decrease the number of errors.
Functionality testing. It is done to find out whether the game developed functions following the specifications. Its main aim is to identify the mistakes that may affect user experience.
Compatibility testing. This test aims to identify any errors in the product's functionality as far as its hardware, software, and graphics are concerned. The test helps to validate whether the user interface is optimized for diverse platforms.
Tree testing. Sometimes likened to usability testing. It helps organize the test cases to make the right choice among the tests that are ideal for a specific set of code changes.
Zarzilla App Casino Games
Video slot game development is not a walk in the park. It is a project that demands concerted efforts from a team of dedicated software engineers, designers, front-end developers, game testers, project managers, and configurators. The technical expertise is required to balance many aspects to come up with a workable game.
From prototype testing to the actual incorporation of Random Number Generators and unique features like tumbling reels or replicating wilds, the project team works hard to mirror the developing trends into the games created. Trends like dark slots with stimulating backdrops and celebrity-inspired games are likely to feature in this end.