A lot of Apple fans mock Android manufacturers for copying the notch design, but this trend isn't exclusive to Apple. Vivo NEX came up with a beautiful and innovative solution to the notch with their pop up camera, it is likely that this design then inspired the OPPO Find X slide out camera design, and now we are seeing other companies copy the trend.
Honor has implemented the slide out camera design for the up and coming  Honor Magic 2 which will perhaps be the first phone available to westerners directly with this design concept.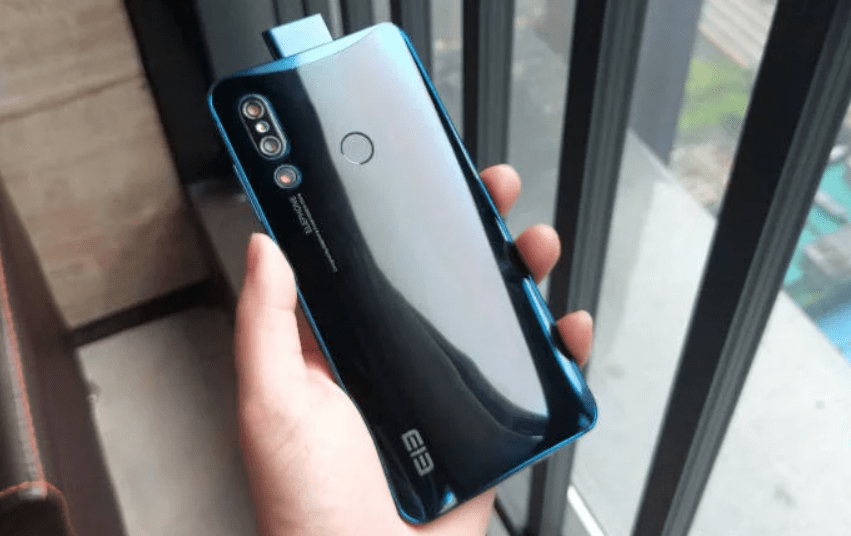 Now the budget Chinese brand Elephone are bringing the Vivo NEX style popup camera to their PX smartphone.  Leaked images show dual front-facing elevating cameras allowing the phone to have a very large screen to body ratio whilst omitting the notch.
The leaked images also reveal that the smartphone will come with triple camera sensors on the back. The back camera setup seems similar to that of Huawei P20 Pro, which is the first smartphone to feature a triple camera setup. There are two sensors with an LED flash in between. Below the dual-camera setup, there's another camera sensor. The entire setup is placed on the top-left corner.
Unlike the Vivo Nex there will be no in screen fingerprint reader, as there is a fingerprint sensor mounted on the back panel.
Currently, there's no information available about the phone's specifications, but we are expecting that the device will pack high-end specifications. THere is no release or announcement date either, but it is likely due to be announced soon.