While 4K has become the go-to resolution for TVs, it is less popular with PC gaming, likely due to the performance requirements. As PC performance caught up to the demands of 4K, ultrawide has taken off. While I have positively reviewed ultrawide monitors by Philips and Acer in the past I have mostly been indifferent to the format. This recently changed with my review of the Samsung C49RG90 49-inch super ultrawide monitor, so much so I bought it.
Previously my main issues with ultrawide were cost and productivity compared to a large format 4K display (or TV). I ended up going down the TV route until I replaced it with this new Samsung C49RG90.
For gaming though, ultrawide remains one of the best choices, and as the format has matured so has the number of options and price points.
So what are the best ultra-wide monitors available in 2019?
All these monitors offer higher than the standard refresh rate, which will offer smoother gameplay and avoid screen tearing. For the lower refresh rate LG 34WK500, more powerful PCs may need to enable vsync. This post helps explain what does vsync do?
The best for work and play
Resolution: 32:9 – 5120×1440
Refresh Rate:120Hz
Sync technology: AMD FreeSync 2
HDR: HDR1000
Price: £1200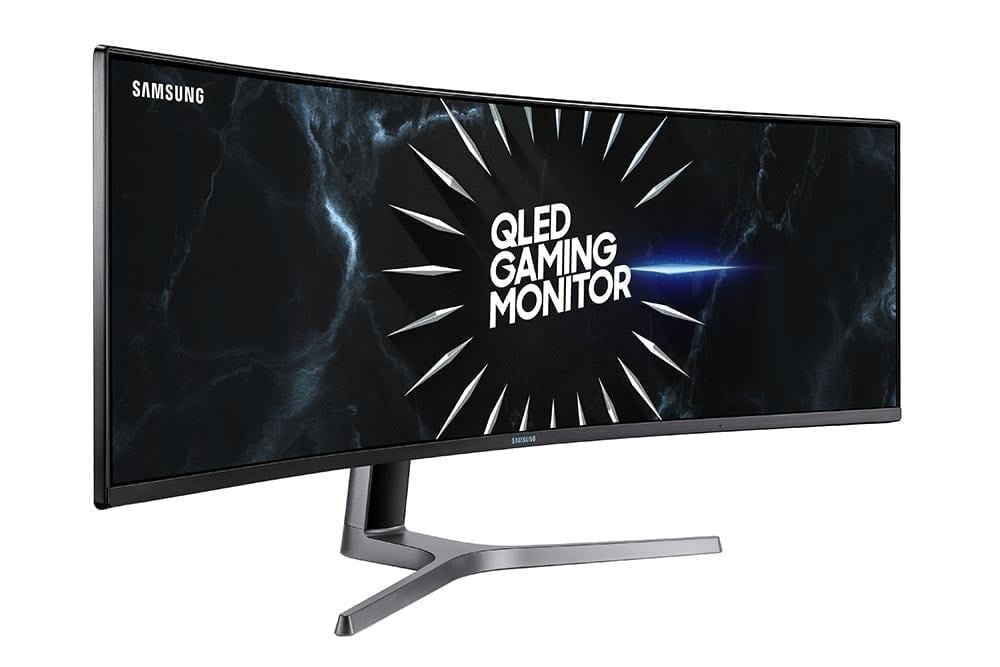 Good enough that I put my money where my mouth is. The monstrous number of pixels means this is strictly for a high-end rig, it has almost 90% of the pixels a 4K display has. So an RTX 2080 or better if you want to make the most of this.
What won me over to this monitor was its ability to transition from gaming to high productivity, the dual-2560×1440 windows is superb for writing, and the 1440 height is even passible for programming.
In terms of gaming spec, not other monitors can compete (at this resolution at least). However, if you mainly game then dropping down to 3440 x 1440 or 3840×1080 could be advisable.
If you just won the lottery
Resolution: 3440×1440
Refresh Rate: 200Hz
Sync technology: G-Sync Ultimate
HDR: HDR1000
Price: £2,199 or £2,699.99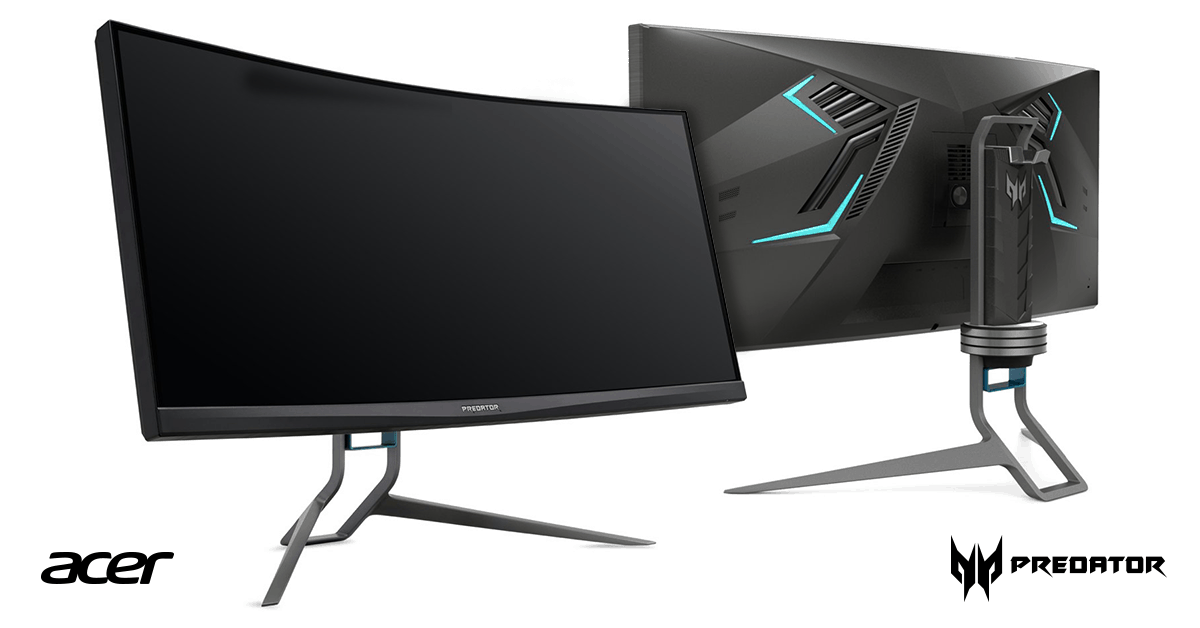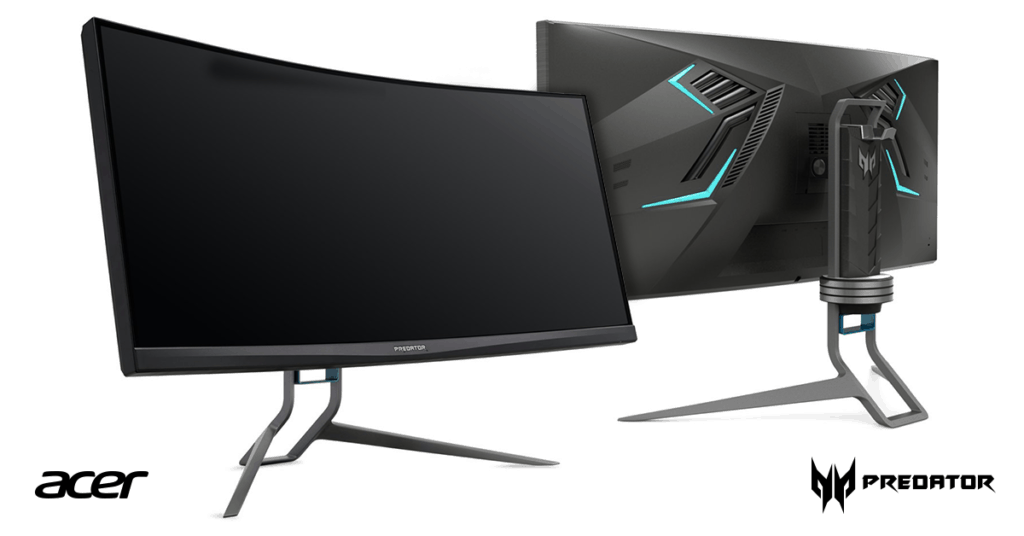 The Acer Predator X35 is £500 cheaper but appears to be up for pre-order, while the ASUS ROG STRIX is available at a bargain price of £2,699.99.
Ok, so I am not seriously recommending anyone buy either of these, but I can't write a best ultrawide list then casually ignore them. If money is no object and you don't need the productivity aspects of the Samsung C49RG90, then the Acer or Asus is for you.
These monitors are easily the best-specced gaming monitors on the market, as you would expect for the price. The 3440×1440 resolution is paired up with a massive 200Hz refresh rate, and you get HDR1000 for some of that retina-burning HDR. These are full-array local dimming LEDs, so the overall picture quality and HDR should outperform Samsung.
Asus and Acer (Predator X27 review) released two ridiculously priced monitors towards the end of last year with 144Hz 4K HDR, but this then trickled down to more affordable options such as the Acer XV273k 144hz 4K HDR FreeSync. So at least you might be able to afford some of this tech next year.
The sensible 32:9 option
Resolution: 3840×1080
Refresh Rate: 144Hz
Sync technology: FreeSync 2 HDR
HDR: DisplayHDR 400
Price: £872 (Samsung)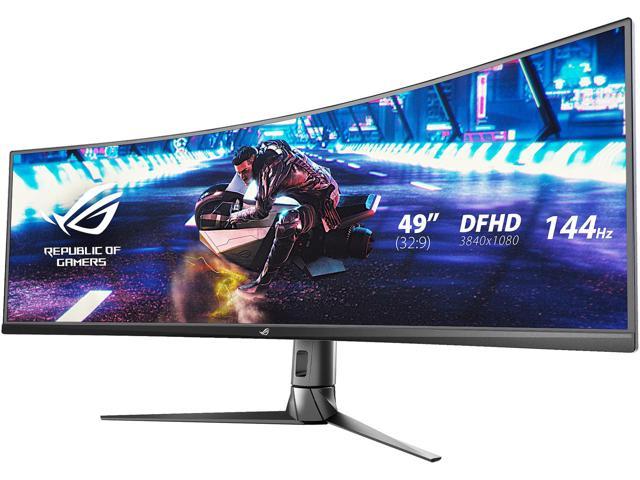 At the £999RRP I feel like you get more bang for your buck with the C49RG90, £200 more get you better resolution and a higher HDR. For me, the 1080 vertical resolution is off-putting, but that's more from a productivity point of view than gaming. However, the Samsung CHG90 is now just £872.42 which makes it a tempting option (if you have the desk space).
However, the XG49VQ or CHG90 is technically better for gaming; not only do they have a higher refresh rate, but the 3840×1080 resolution should also be much less taxing on your system.
If you want 21:9
Resolution: 3440×1440
Refresh Rate: 120Hz
Sync technology: NVidia G-Sync
HDR: No (peak brightness 300 cd/m²)
Price: £999.99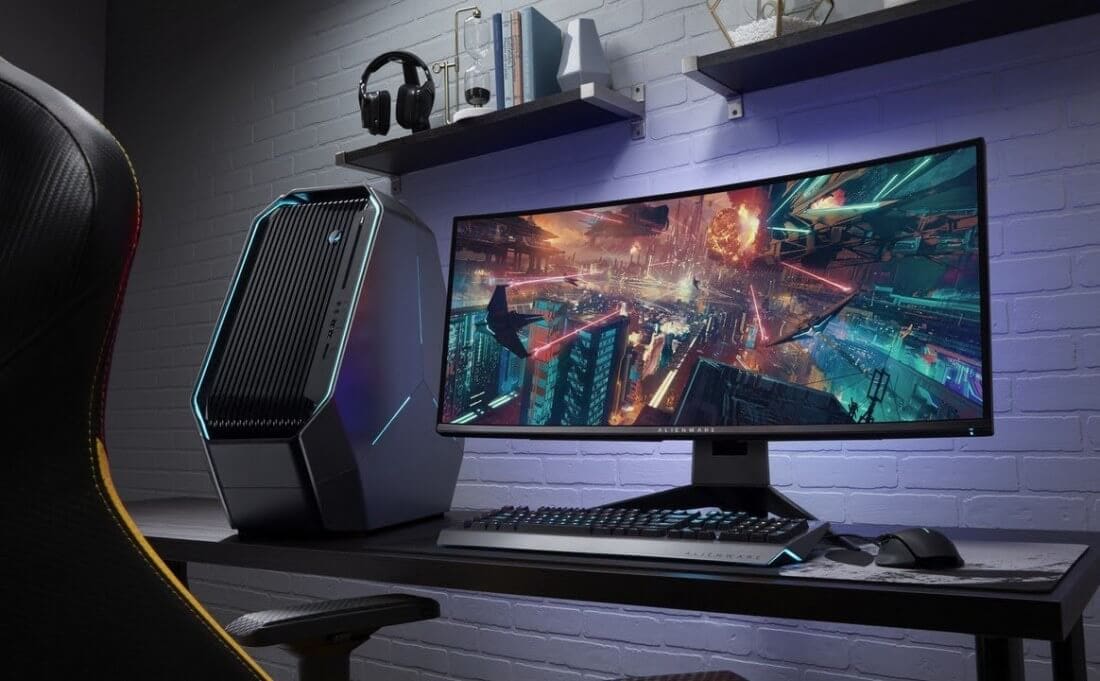 The Alienware AW3418DW is the cheapest of the two. Many people prefer the 21:9 3440×1440 format, this would work OK for productivity too. For gaming, you will have fewer issues with games scaling to this resolution, in particular, menu items are more accessible.
The affordable 3440×1440 ultra-wide
Resolution: 3440×1440
Refresh Rate: 100Hz
Sync technology: FreeSync 2
HDR: HDR-compatible but only 300 cd/m2
Price: £569.99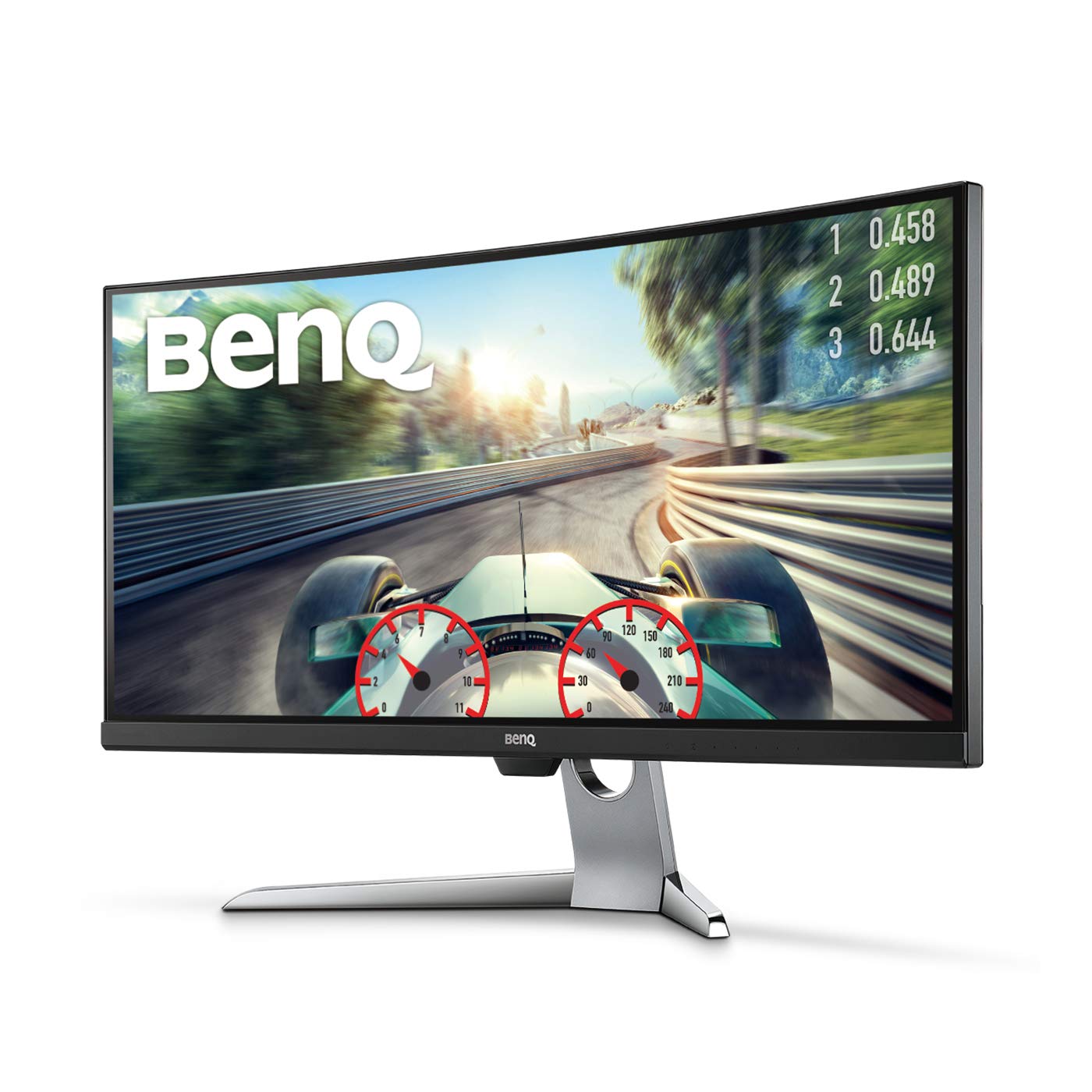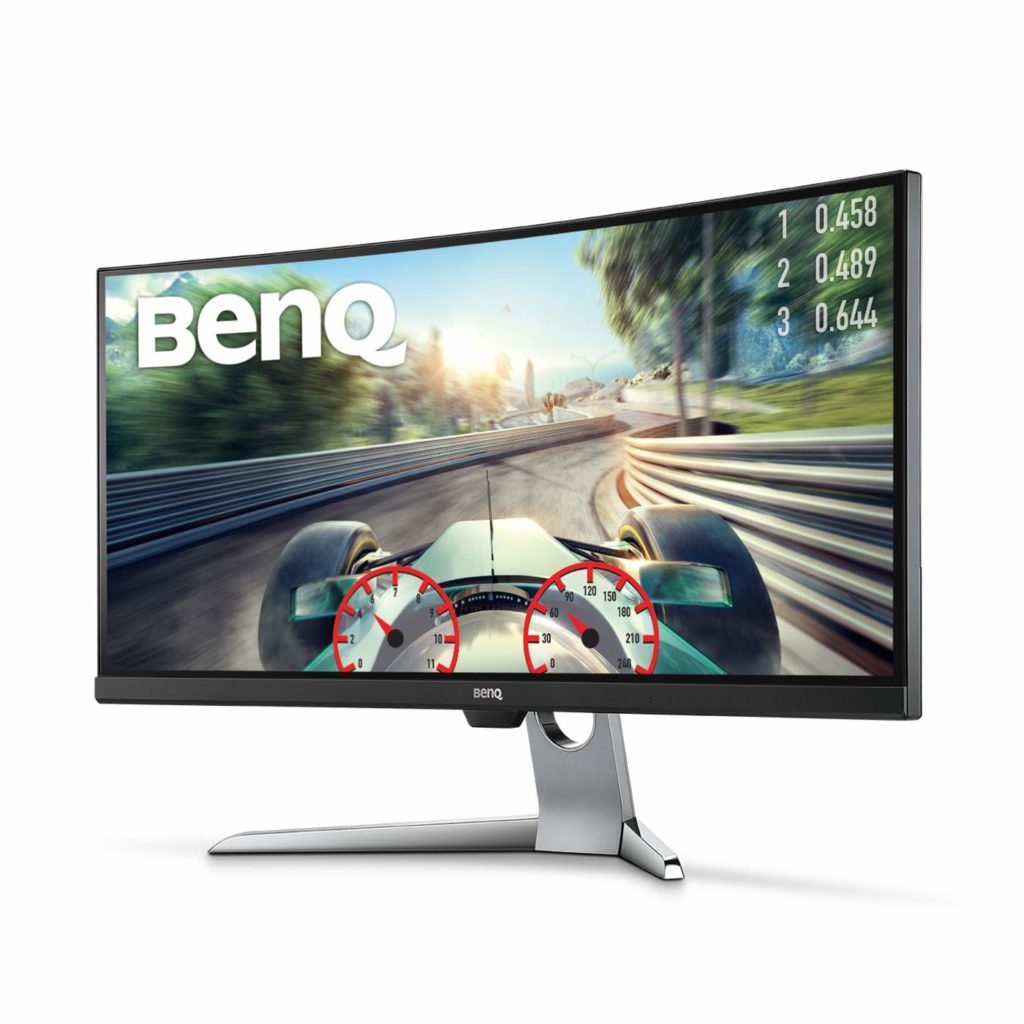 All the other monitors share a similar trait, they are expensive. While this is not cheap, it is a lot more wallet-friendly and a whole lot of spec for the money. While you can get cheaper monitors, I think the 3440×1440 resolution is the sweet spot of work and play.
The most affordable high refresh rate
Resolution: 2560×1080
Refresh Rate: 200 MHz
Sync technology: FreeSync
HDR: No
Price: £479.99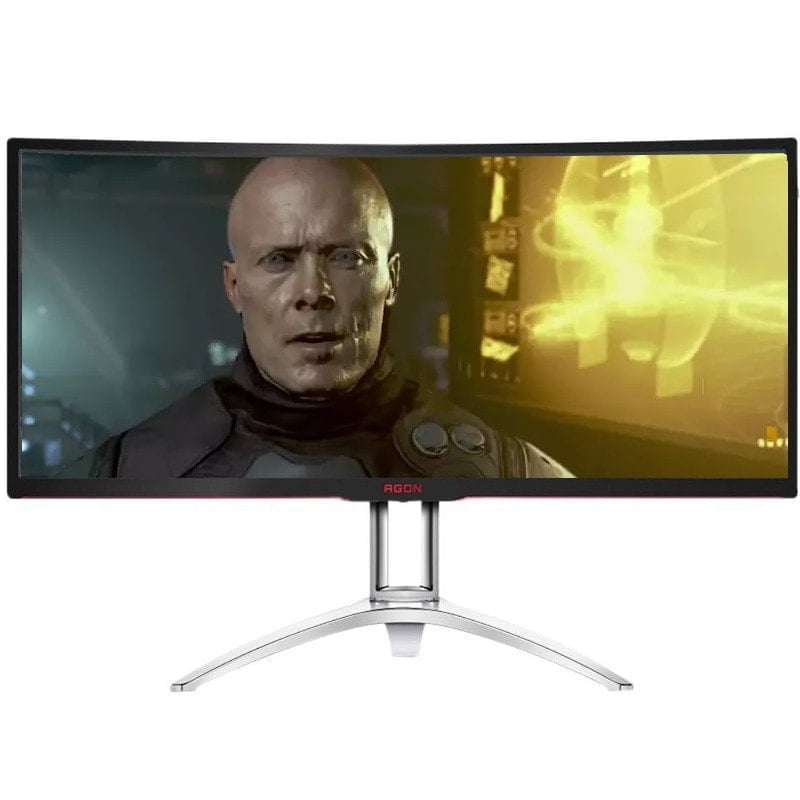 If you are a competitive gamer or just a gamer on a budget, then this is one of the most affordable options on the market combined with a very high 200 MHz refresh rate and FreeSync compatibility. A lot of mid-end rigs should be able to comfortably run this with a high FPS. A lot of users report ghosting issues, so make sure you buy this from a reputable seller so you can get easy returns if needed.
The other option here could be the Alienware AW3418HW but that is £649 so a lot more expensive, it is, however, well-reviewed.
The cheapest I could find
Resolution: 2560×1080
Refresh Rate: 75 MHz
Sync technology: FreeSync
HDR: No
Price: £328.99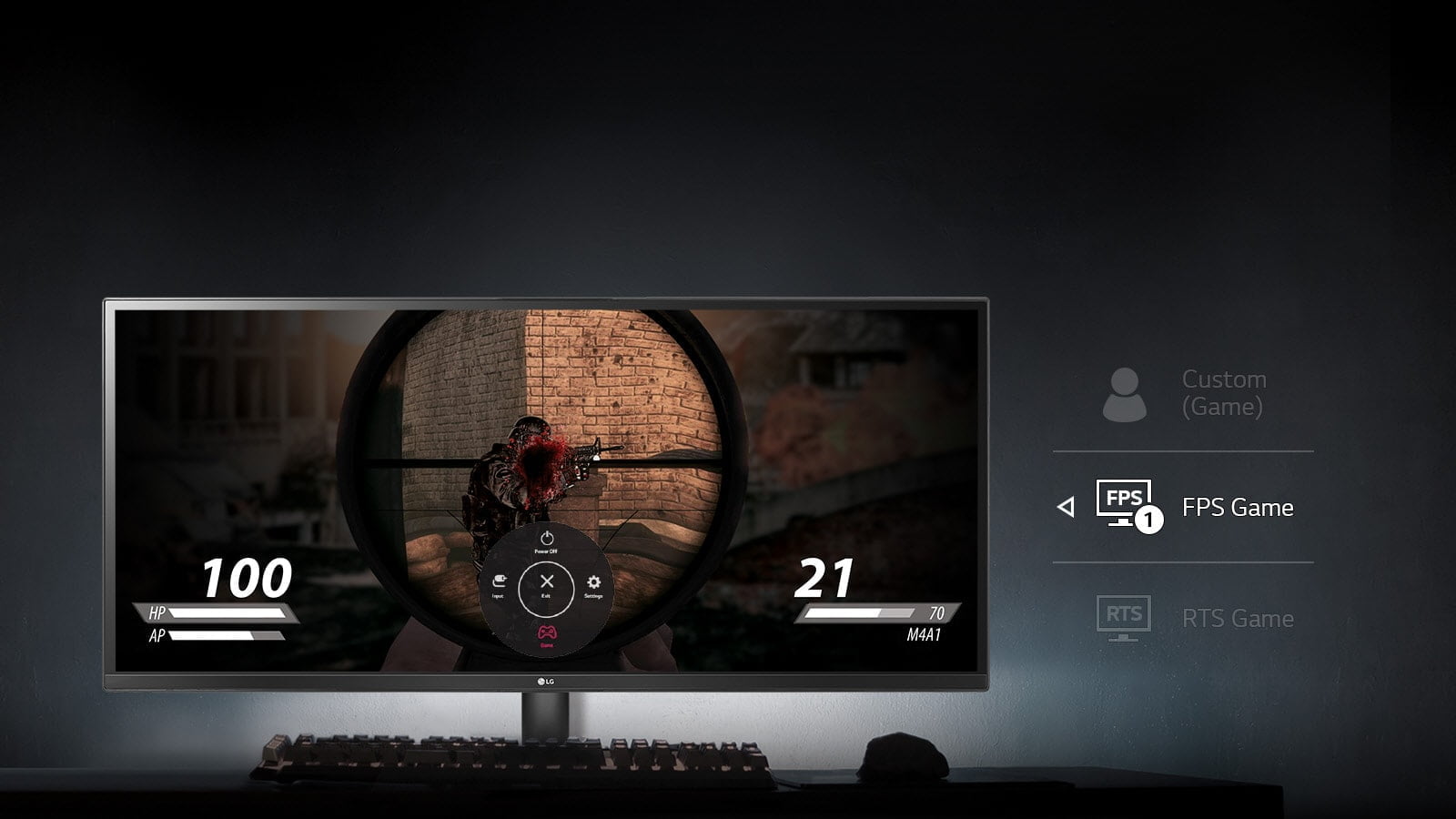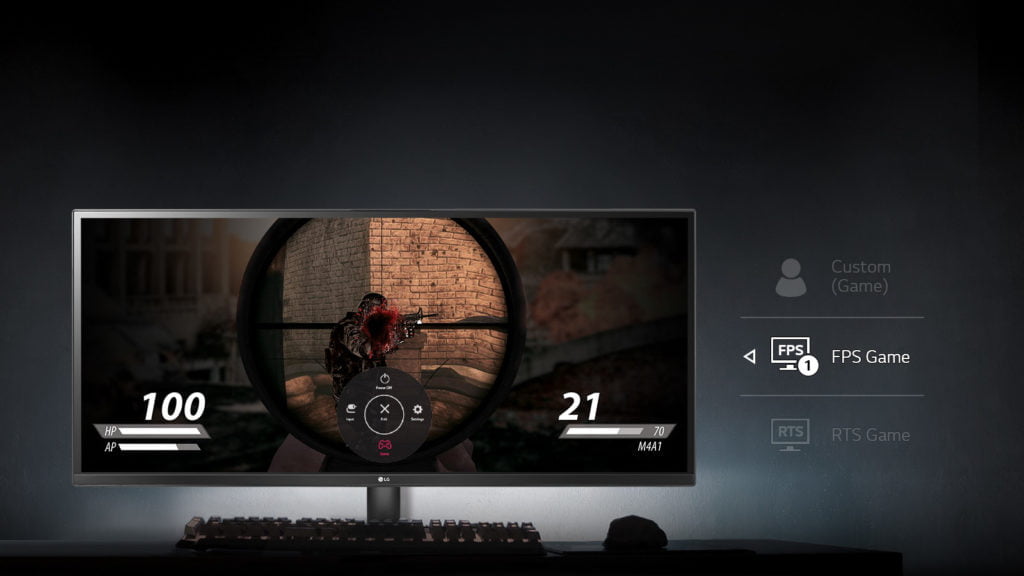 This also comes in a 29" model, if you are short on space or want to lower the cost further.
There is not much else cheaper than this, but it is a well-reviewed monitor, and the specs are decent too. The main thing missing is that very high refresh rate, but it has AMD FreeSync to keep things smooth and it should be a superb monitor for a gaming machine on the low to mid-end of the spectrum.
Last update on 2022-07-24 / Affiliate links / Images from Amazon Product Advertising API