In our modern age, connectivity is becoming ever more vital and nowhere is this more apparent than with our young people. Unlike most of us, they were born into a world brimming with technology, where iPhones, 4G and social media are the norm – practically part of the furniture. With that in mind, it's extremely important to consider which mobile device you let your child use.
While the decision of when to allow a child to have ownership of their own mobile device is completely up to the parents, it can be difficult to choose the right option when the time comes.  You're not going to give an 11-year-old responsibility for an iPhone X any more than you're going to make a teenager suffer without Instagram, Twitter or WhatsApp.
Luckily, we've put together this handy guide of the best mobile phones for kids and teenagers, assessing the features, durability, and price, so when the time comes, you can make the right decision for them.
Under 10s
If your child is under the age of 10, the chances are, that they won't need too much independence, so you don't need to splash out on an expensive model. However, they do grow up fast, so it's important to select a mobile that's long-lasting and has minimal features.
 Alcatel Pixi 3 – £49.99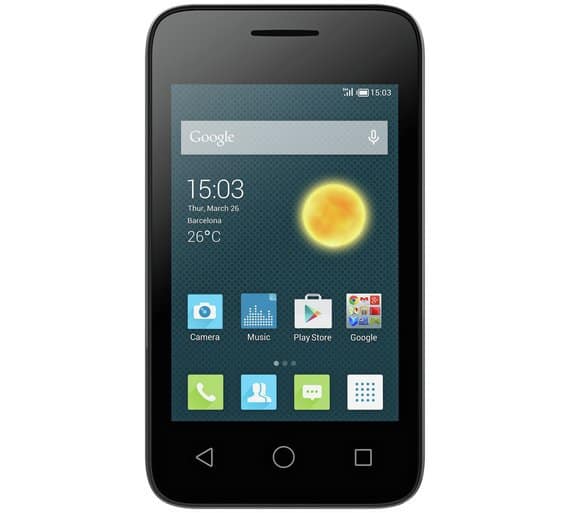 Baby's first smartphone! The Alcatel Pixi 3 has a variety of features that will appeal to parents and kids alike. It has a 5-inch handset, a 5-megapixel rear-facing camera and a 720p HD screen, all of which makes it practically perfect for smaller hands. The internet connectivity allows children to stream videos and search the web as they please, but the limited storage means that they can't access certain apps and games. And the part that parents will enjoy? The price. At only £49.99 on Amazon, it should be easily affordable.
Vodafone Smart Prime 7 – £69.00
Another budget-friendly option, the Smart Prime 7, offers a lot of basic features in a slick, durable package. While Vodafone's own device may look more like a traditional smartphone, with a larger screen and a front-facing camera, its stripped-back Android operating system makes it great for young kids to handle. Its smaller memory means that kids can't download every game on the Google Play store, but they can access a range of apps to help make the device their own.
Samsung J3 – £125.00
While not as sleek or comprehensive as its S8 and S9 cousins, the Samsung J3 benefits from the same engineering quality, easily making it one of the more powerful first-time options, which is reflected in the price. It's small enough to fit comfortably in a child's hand, has web access, an 8-megapixel camera and 8GBs of storage, offering plenty of options for the user. Perhaps most importantly, it has a very long battery life, meaning that when your children are out and about, you know they are also easy to contact.
Ages 11 – 14
As soon as your child reaches secondary school, they'll start to crave more independence and this is usually the time that you'll consider buying them a more robust smartphone; one that allows them to have greater connectivity with friends, as well as a range of features that improve on more basic models.
ZTE axon 7 Mini – £240.00
Very much a mid-tier model, the ZTE axon 7 Mini offers plenty of features that you'd expect in a top-of-the-range phone, but at a fraction of the price. With internet access and 32GBs of storage, your child will be able to download and store a range of photos, videos and music – all of which is complimented by impressive speakers and video display. On top of that, the design is modern and slick, whilst being easy to handle for smaller hands.
LG G4C – £119.99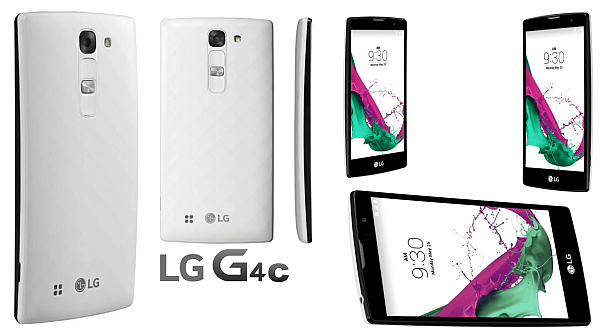 If you're looking for a model that does everything well, at a decent price, you can't go wrong with the LG G4C. Its stylish aesthetic wouldn't look out of place among flagship smartphone devices and its reasonable storage and features make it perfectly suited for everything a young teenager could need. Furthermore, the low price tag — especially among mid-range phones — means that you don't have to worry too much about it getting broken or lost.
Sony Xperia XA – £149.99
One of Sony's mid-tier models, the Xperia XA comes with all the quality you'd expect from the electronics giant, offering a variety of useful features that can fulfil all the needs of younger children. The 5-inch borderless display, which shows 720p, is perfect for videos and gaming – two things that younger teenagers most use their smartphones for. Moreover, the Xperia XA gives you access to a number of parental control apps, allowing you to ensure your child'