Timekettle M2 Real-Time Translation Review Rating
Summary
Without the benefit of offline translation, the M2 offers roughly the same performance as Google translate but with the benefit of real-time translation.
Pros
Subjectively feels better than Google Translate
A lot more affordable than the W2
Cons
Costs extra for offline translations
Seems odd to offer a stranger your in-ear earbud
Far from perfect translations (but the same as Google)
Real translation devices have become increasingly popular recently offering some Star Trek like universal translation functionality.
The Timekettle M2 is the latest model, offering a more affordable option compared to the £170 WT2 Plus.
Timekettle M2 vs Timekettle WT2 Plus Specification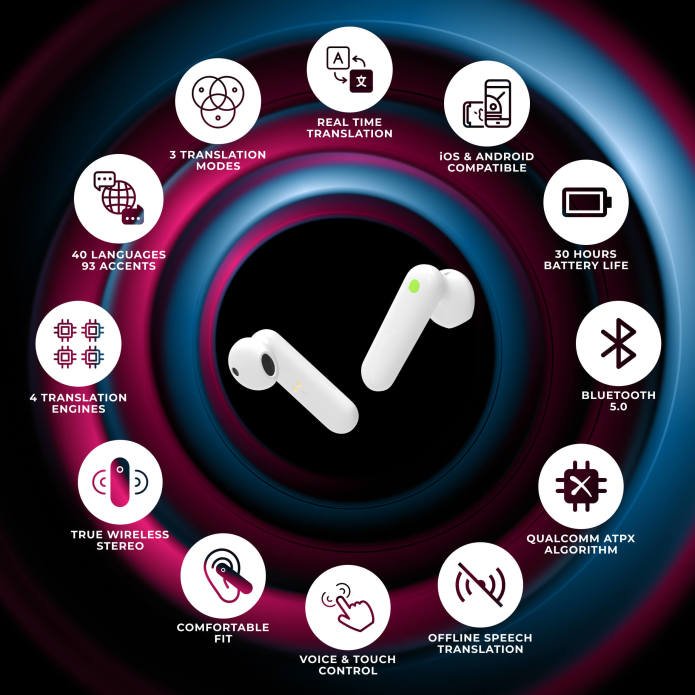 The Timekettle M2 is both more affordable and designed to be used in a more general use. The WT2 lacked the ability to do calls or music, whereas this has them. The sound quality is reasonably decent too, assuming you like the open fit design they offer a decent amount of bass and perform well in the mids and highs.
The big downside to this model is no simultaneous translation; each user has to press the earphone then speak, which slows down the fluidity of a conversation.
By default, there is no offline translation either; you have to pay for this.
| | TimeKettle M2 | TimeKettle WT2 Plus |
| --- | --- | --- |
| General | | |
| Color | White | White |
| Functions | Translation, Music, and Calling | Translation |
| Sweat and Water Resistant | IPX4 | N/A |
| Capactive Force Sensor | Yes | Yes |
| Temperature | -68°F to 113°F (-20° to 45°) | -68°F to 113°F (-20° to 45°) |
| iOS & Android Compatible | Fully Compatible | Fully Compatible |
| Audio & Voice | | |
| Noise Cancellation | No | Yes |
| Dual Beamforming Microphones | No | Yes |
| Voice Activity Detection | No | Yes |
| Qualcomm aptX | Yes | No |
| Voice Assistant | Yes | No |
| Translations | | |
| Supported Languages | 40 Languages & 93 Accents | 40 Languages & 93 Accents |
| Offline Speech Translation | Additional Cost Will Apply | Free of Charge |
| Simul Mode | No | Yes |
| Simul Touch Mode | Yes | Yes |
| Lesson Mode | Yes | No |
| Speaker Mode | Yes | Yes |
| Connectivity | | |
| Bluetooth | Bluetooth 4.2 and above | Bluetooth 4.2 and above |
| Charging Case | Type-C Charging Cable | Micro-USB Charging Cable |
| Max. Distance | 20M (free space) | 10M (free space) |
| Battery Life | | |
| With Charging Case | 30 Hours | 15 Hours |
| Single Charge | 6 hours of listening and translating, or 5 hours of calling | Up to 5 hours of translating |
| Standby Time | 90 Days | 30 Days |
| Recharge | 90 mins | 90 mins |
| Size and Weight | | |
| Earbud | 1.72 inch x 0.78 inch x 0.49 inch | 2.04 inch x 1.10 inch x 0.47 inch |
| | (43mm x 20mm x 12mm) | (52mm x 28mm x 12mm) |
| Charging Case | 2.48 inch x 2.48 inch x 1.37 inch | 2.95 inch x 2.95 inch x 1.41 inch |
| | (63mm x 63mm x 35mm) | (75mm x 75mm x 36mm) |
| Weight (each earbud) | 5.4g | 10g |
| Weight (Earbuds + Charging Case) | 62.9g | 92.9g |
Offline Translation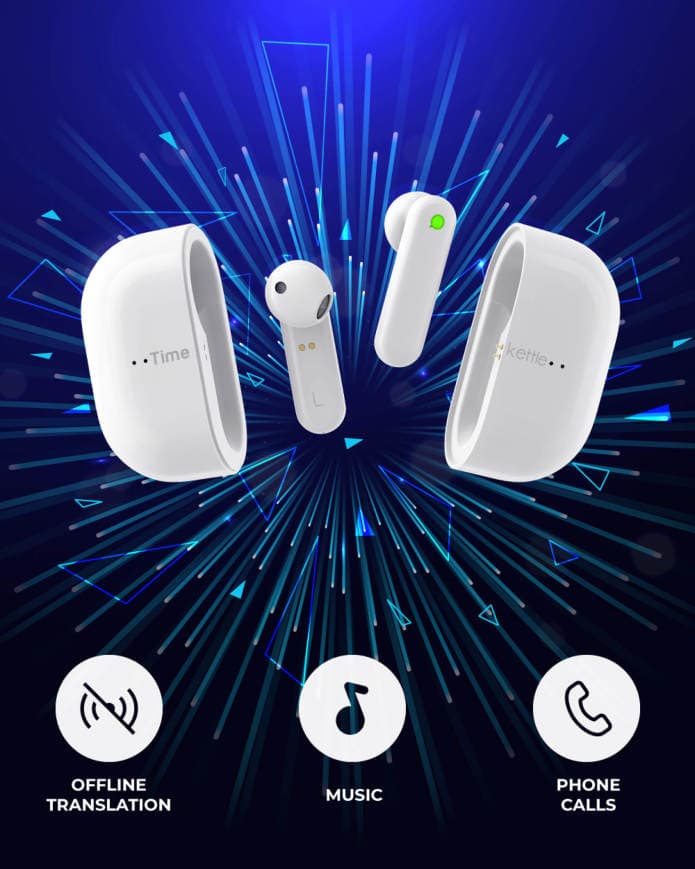 It is possible to have this do the translation without any data connection. Something that could be very important in some parts of the world, or when your phone contract charges your exorbitant fees when in a specific country.
With the M2 you have to pay extra for it, my sample didn't have this, so I have not tested it.
Set up
You need to download the Timekettle app, not the WT2, that may seem obvious reading this, but when you look at the play store, the Timekettle app has fewer users, worse reviews and at first looks like it only works with the ZERO device.
Beyond that, these are Bluetooth earphones, so just pair them up and go into the app.
Performance vs Google Translate
With my sample needing to use data, you may wonder if it is worth it over Google Translate, which offers similar functionality but for free.
I have not been abroad recently, for obvious reasons, so I went to YouTube to find some tech review videos. In this review of the Huawei P40, I attempted to translate the first 20 seconds.
Neither Timekettle nor Google offers a perfectly accurate translation, and I am not too sure how well either word work in a conversational situation. You can understand the translations, but it is going to take you a few seconds of mental processing to work out what is going on.
The Timekettle M2 offers some genuine advantages over Google, the app design is clever, allowing two people to sit facing each other and it offers real-time translation for the language in the correct orientation for each user (you can change the rotation of the text back round if you need to)
This is also real-time translation, whereas, with Google, you have to wait for them to finish speaking for you see anything.
Google, on the other hand, offers simultaneous translation, so you don't need to press a button each time someone speaks.
The quality of the two translations appears to be roughly the same, but with Timekettle giving you that real-time translation, at least you have some idea of what is going on by the time the other party finishes speaker.
Price and Competition
There are a lot of translation devices on Amazon at varying prices. I previously reviewed the Langogo Genesis AI-Language Translator, which is a beautiful piece of hardware, but at £300 and no offline translation, it is a little steep. Langogo is a little misleading with their claims, they state 100+ languages, whereas TimeKettle is more honest stating 40 languages with 93 accents.
The TimeKettle WT2 Plus is one of the better-reviewed options and as highlighted above offers some significant advantages to the M2 but at a much higher price.
Most of the affordable ones on Amazon appear to have poor reviews. So it looks like you will be paying £90+ if you want something half decent.
Overall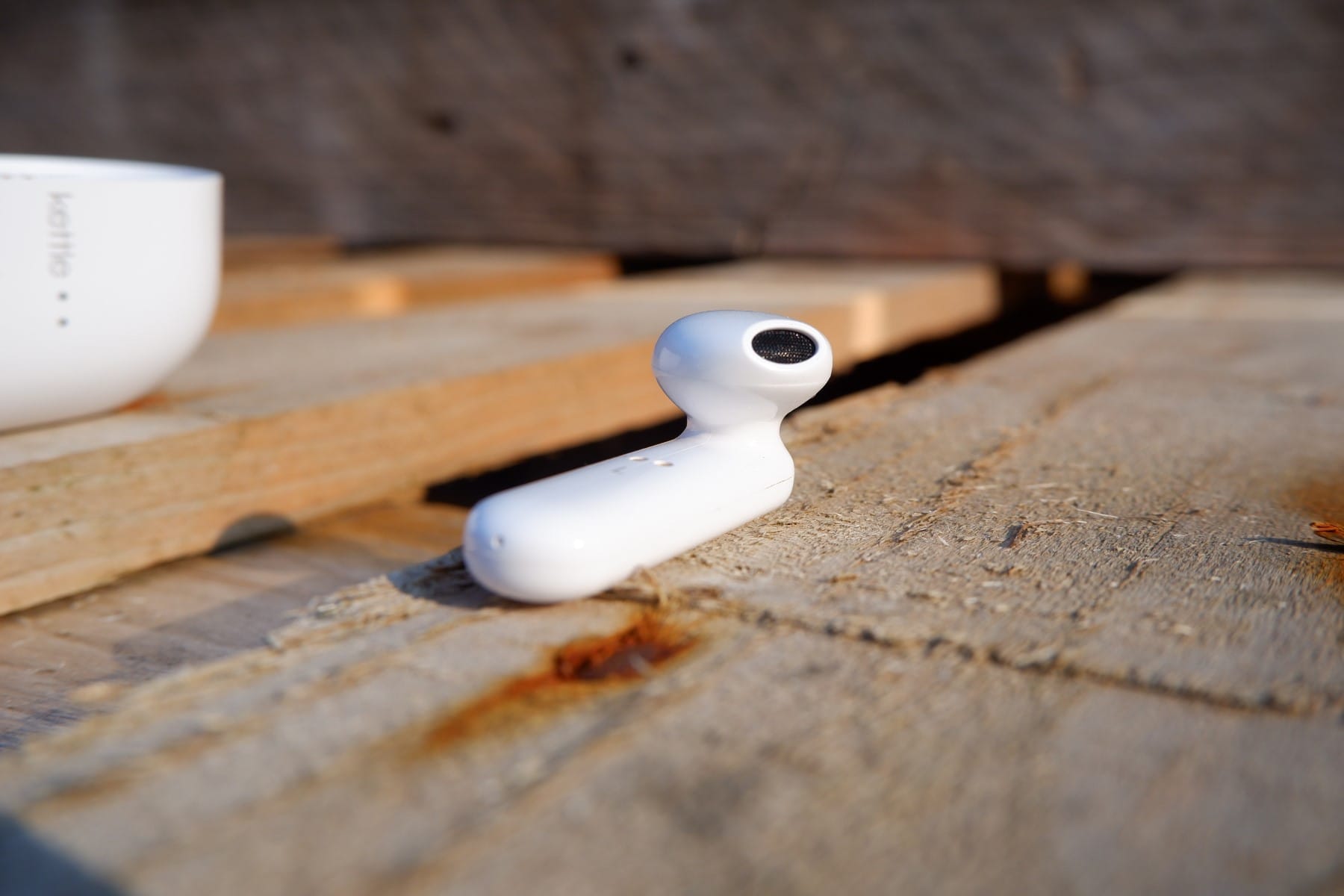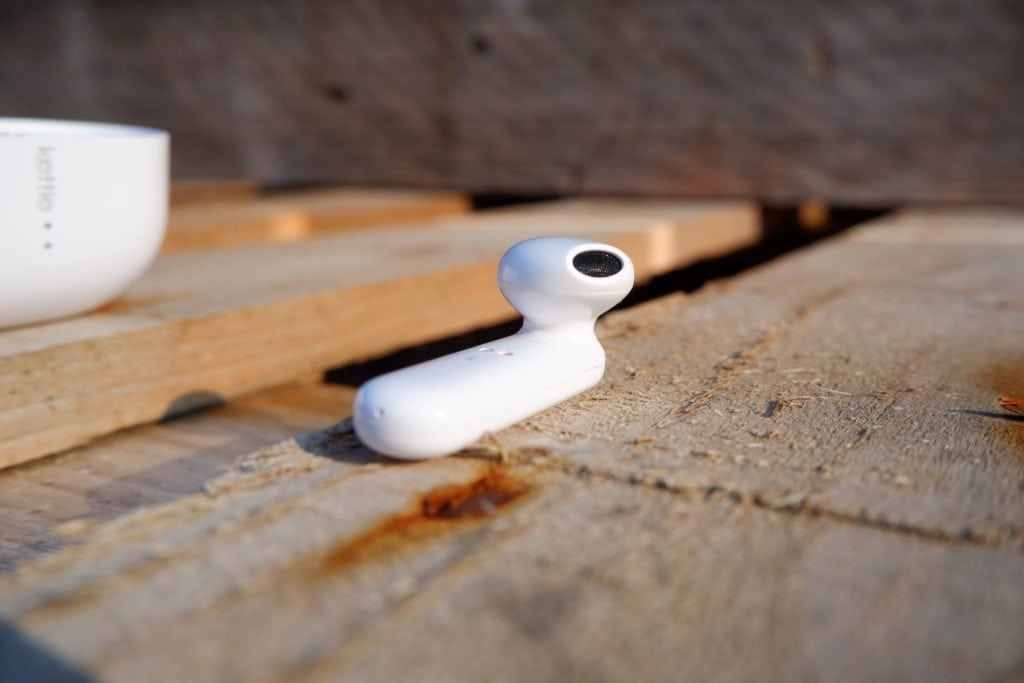 Assuming the other person is not opposed to inserting a likely used earbud off a complete stranger, this offers a superior solution to Google translate when trying to have a conversation with someone.
Of course, for brief encounters with strangers, you don't have to give them an earbud, you can provide them with the text translation on the phone. The way the app deals with the orientation of the text, it should be easier to converse with someone in a shop, for example.
I am not too sure what the UK pricing will be, but the Indiegogo page suggests an RRP of $119, but you can currently get it via Indiegogo with 25% off taking it down to $89 or roughly £68. If you want to add offline translation that will set you back another $30.
The current estimated delivery date is November 2019.
Overall, I like this; if you are a regular traveller, it should be useful, at £68-ish it is even worth considering for less frequent travellers, especially when you consider the WT2 Plus is £170.
I am not entirely sold on how practical an in-ear translator is, it may seem amazingly sci-fi, but in reality, I am not sure if it is more or less practical than a handheld device. I won't this against the device though and will let you decide if it is good or not.
Last update on 2022-05-16 / Affiliate links / Images from Amazon Product Advertising API