Yesterday, the latest iPhone 13 models were announced. As usual for Apple and most phone brands, this was more of an incremental upgrade rather than anything significant, but all the small changes add up to something impressive.
I am an Android user, and one thing that always bugs me about Android is the limited case options (if you are not using one of the top sellers). I have had to rely on some random ugly case for my OPPO. I'd much prefer a reputable case brand.
Is the iPhone 13 compatible with iPhone 12 cases?
The phones have the same basic design as the previous generation, the only thing buyers will notice is the smaller notch at the top of the phone.
Each phone has the same height and width as the previous generation. However, Apple state the depth of the new models is slightly different. The iPhone 13 Pro Max is 7.65 mm deep, while the iPhone 12 Pro Max is 7.4mm deep. They are also a little heavier, adding around 12g for the Pro Max models.
This tiny change is quite likely due to the larger batteries, and this will likely mean most older cases will struggle to fit. 0.15mm sounds negligible, but it is quite a lot when something is designed to fit perfectly.
Earlier rumours also reported that the button alignments have changed, which would definitely cause a problem.
One possibility is that the new camera sensors mean a larger camera bump, and Apple may be measuring the thickest part of the phone – So, I can't guarantee that the cases won't fit, but I wouldn't get your hopes up.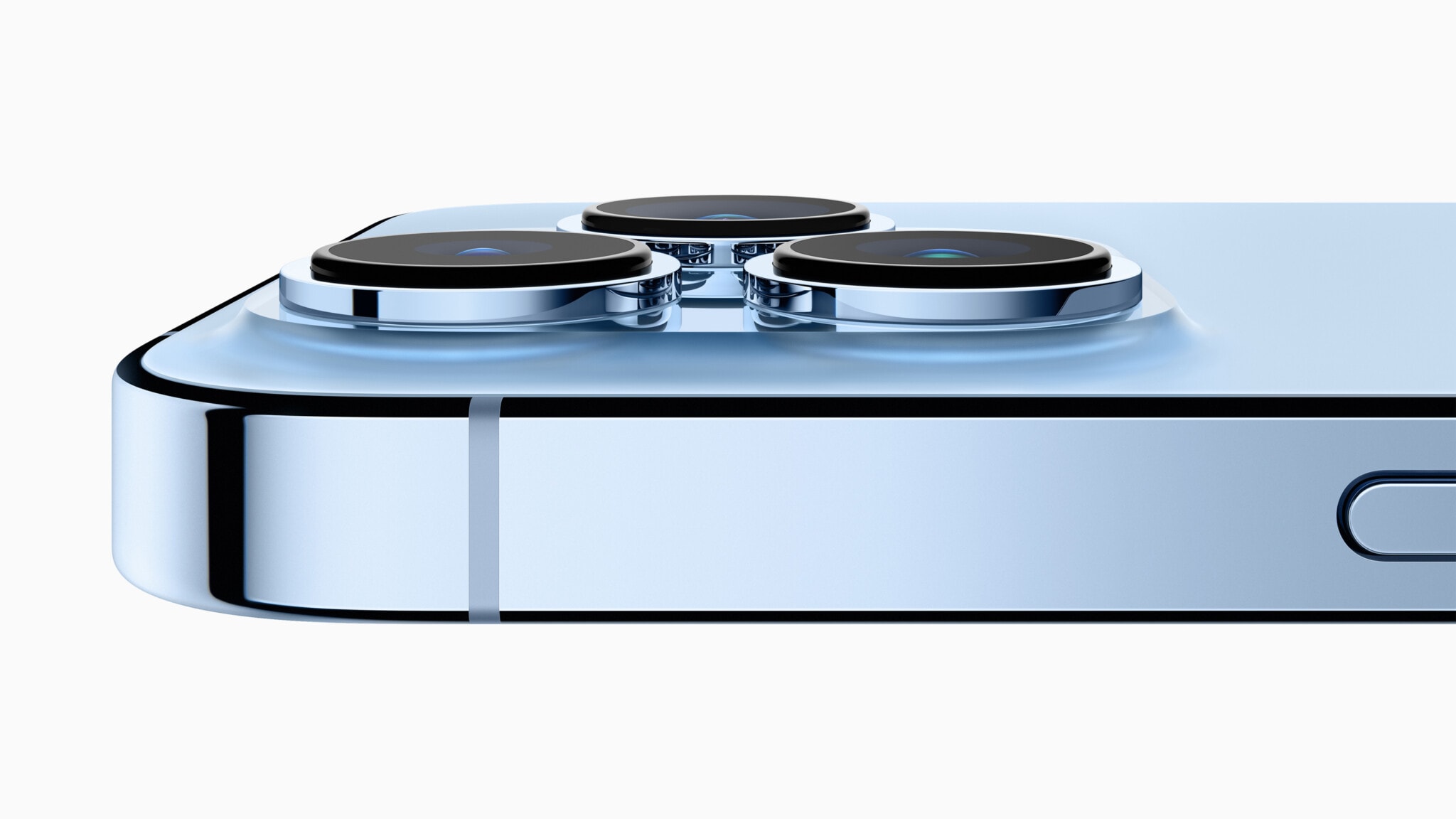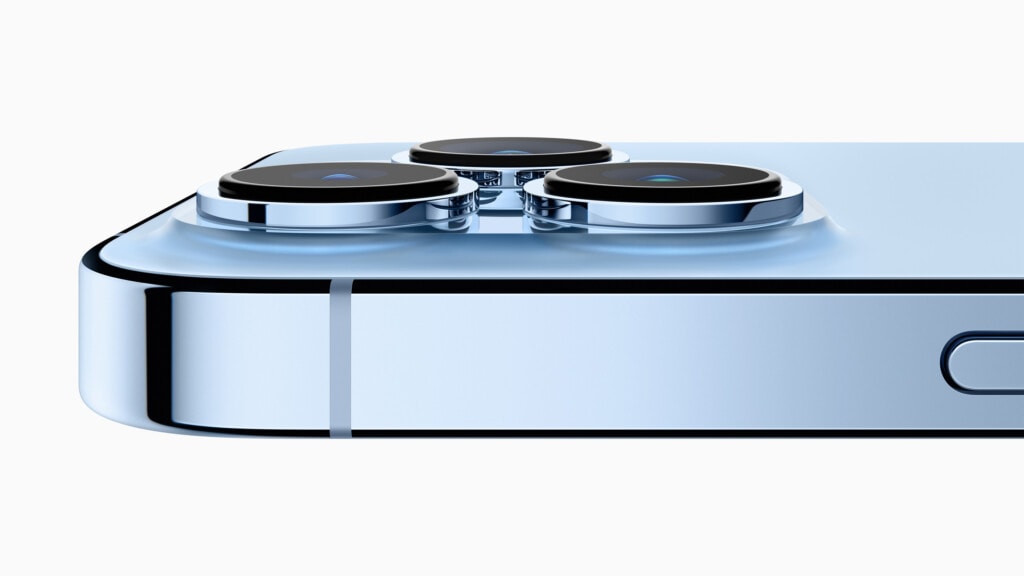 Cases Available to Buy on Amazon Now
As this post is getting a bit of traffic I am adding some cases that are available to buy now from Amazon. I have tried to include either brands I trust (Spigen) or cases that already have at least one positive review.
iPhone 13 Cases
ITSkins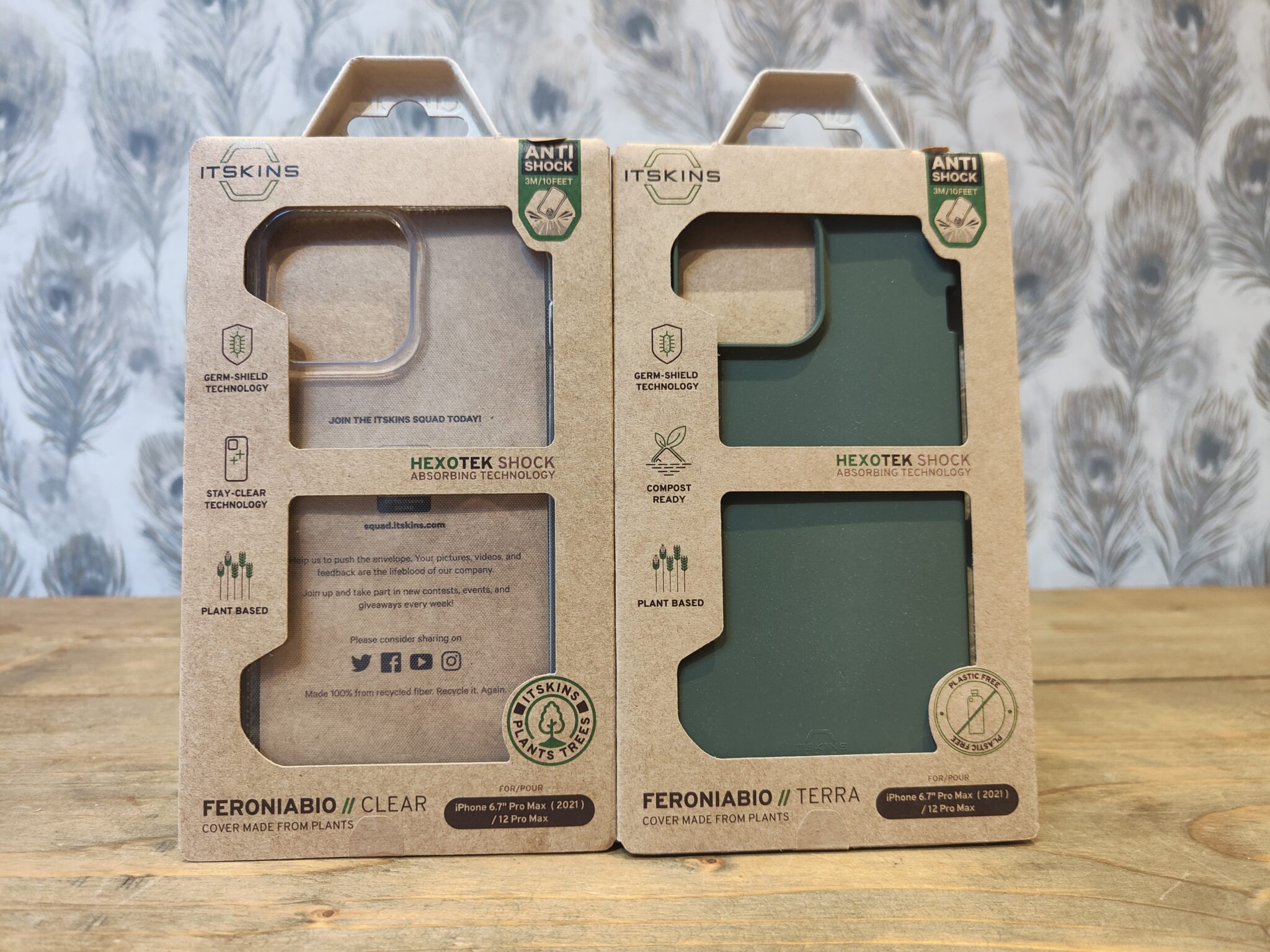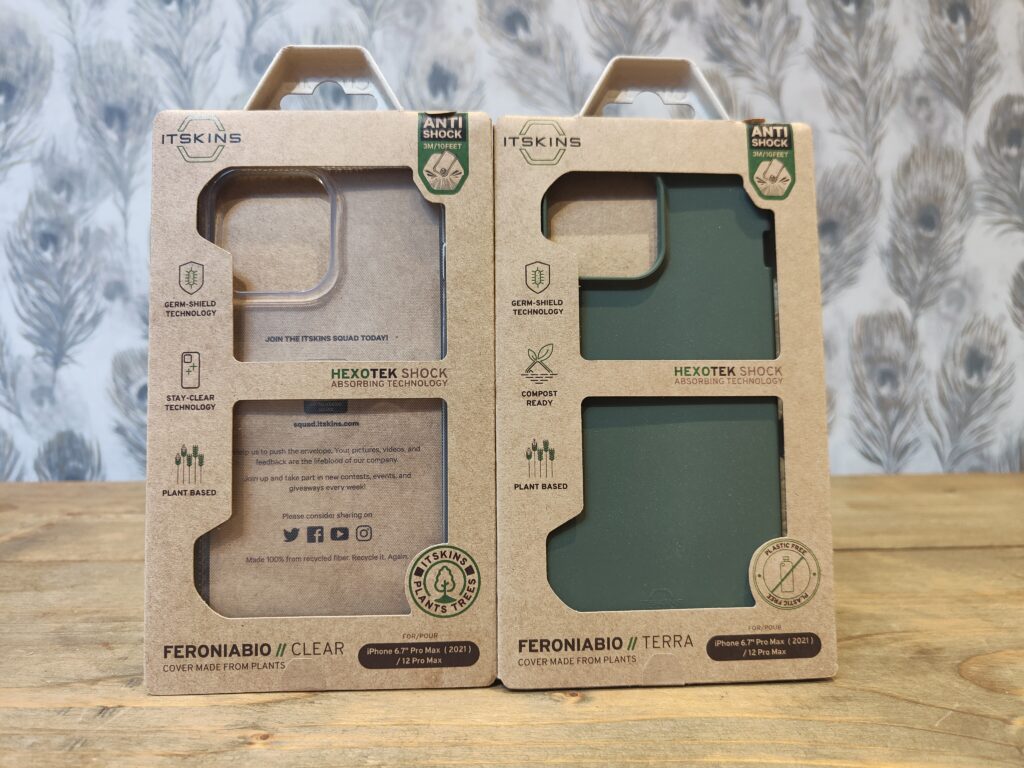 ITSKINS have a wide range of excellent options, all of which offer excellent protection, some more than others, and also a massive range of colours.
Supreme // Solid or Magclear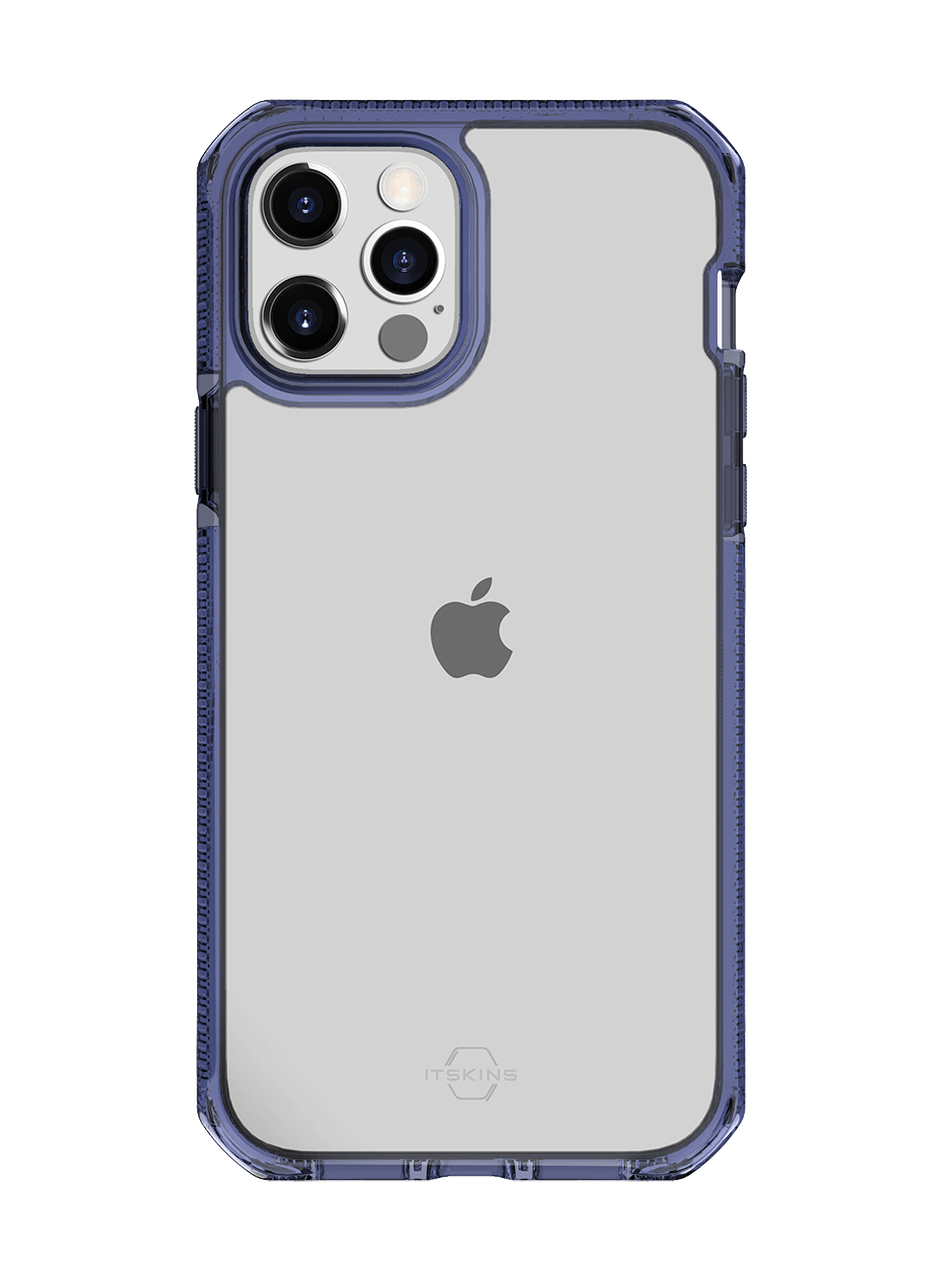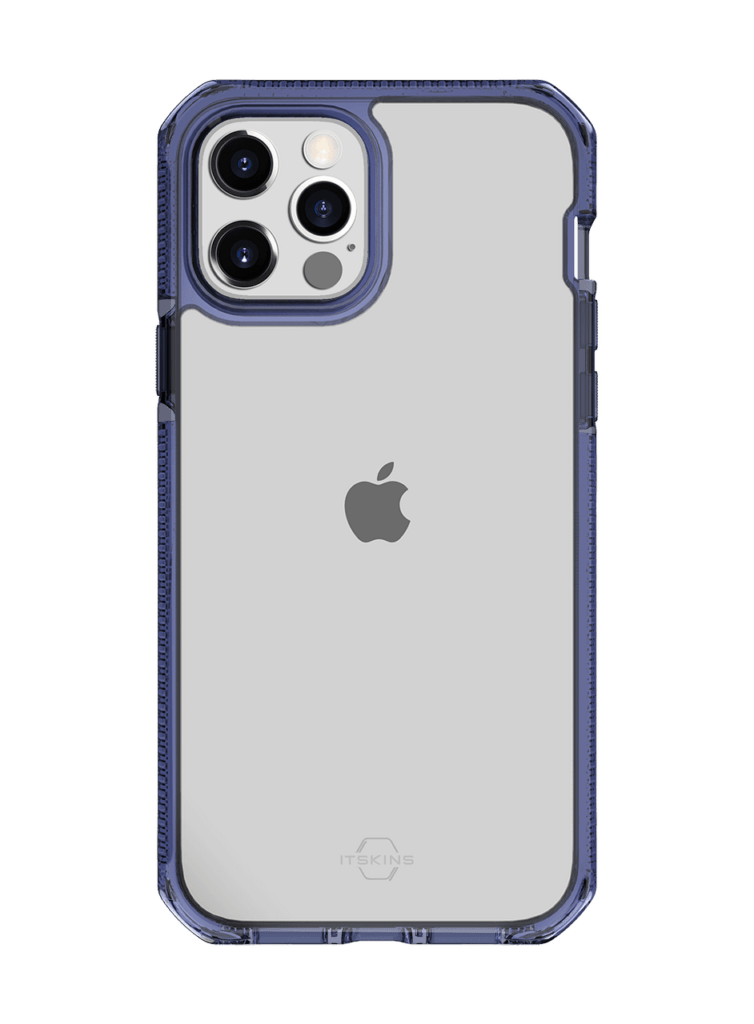 I am a believer in protecting your phone as much as possible regardless of the looks kind of guy, so the Supreme models look good to me. There are then various options within this category, Solid offers extreme protection with a two-piece case that protects all your ports and physical buttons plus offers superior screen protection.
The Magclear is probably the one I'd go for, offering a clear case but then also built-in magnets that align perfectly with iPhone 12, this case allows for easy wireless charging every time.
FERONIABIO // TERRA
For something a little slimmer, the FERONIABIO range looks good using a 100% compostable plant-based material, and what they claim to be a built-in microbial defence protects from many common germs and reduces microbes by up to 99.99%.
These cases come in a wide range of colours with 7 options to choose from.
Spigen
Spigen is the brand I always go for on my Android phones (when I have a compatible phone), they are affordable and have models that offer superior protection.
Spigen Tough Armor
The Tough Armor is my go-to model, I have never had a phone smash when using one of these. Admittedly I haven't tried many different cases since using this range, so can't claim this is better than others, but it works for me.
Spigen iPhone 13 Pro Max Case Slim Armor CS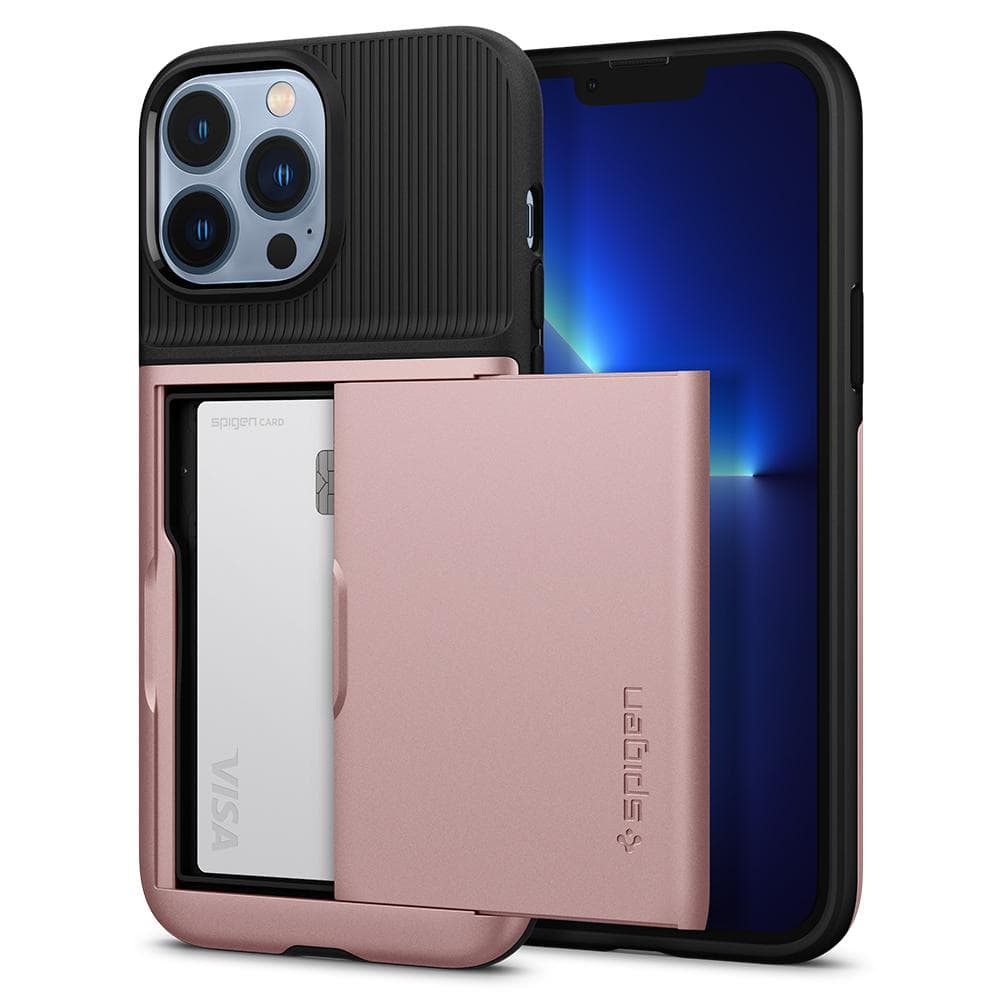 I have long ditched the antiquated physical payment card, but if you are the type of person who still carries them, the Case Slim Armor CS has a convenient slide off the back panel to store your cards.
Spigen iPhone 13 Case Liquid Crystal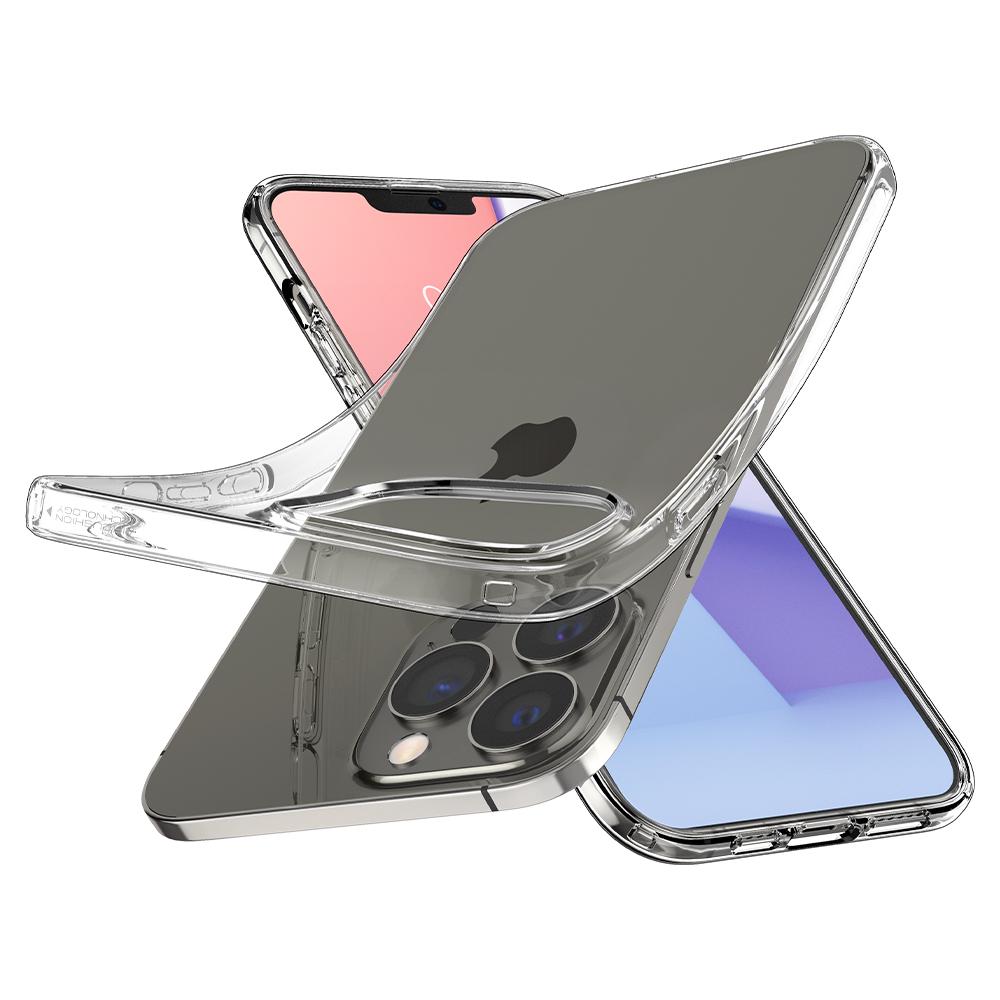 If you hate the look of cases but are not daft enough to use your phone naked, then the Liquid Crystal range offers a clear minimalist design without adding too much bulk or hiding the iPhone features.
Griffin Survivor


I am clearly a little biased towards cases that offer superior protection, I don't want to be smashing my £1k phone, thanks. Griffin is another brand that offers some high protection cases.
Griffin Survivor Earth
This one is a bit chunky, offering maximum protection with a claimed 20-ft of drop protection tested.
Griffin Survivor Endurance for MagSafe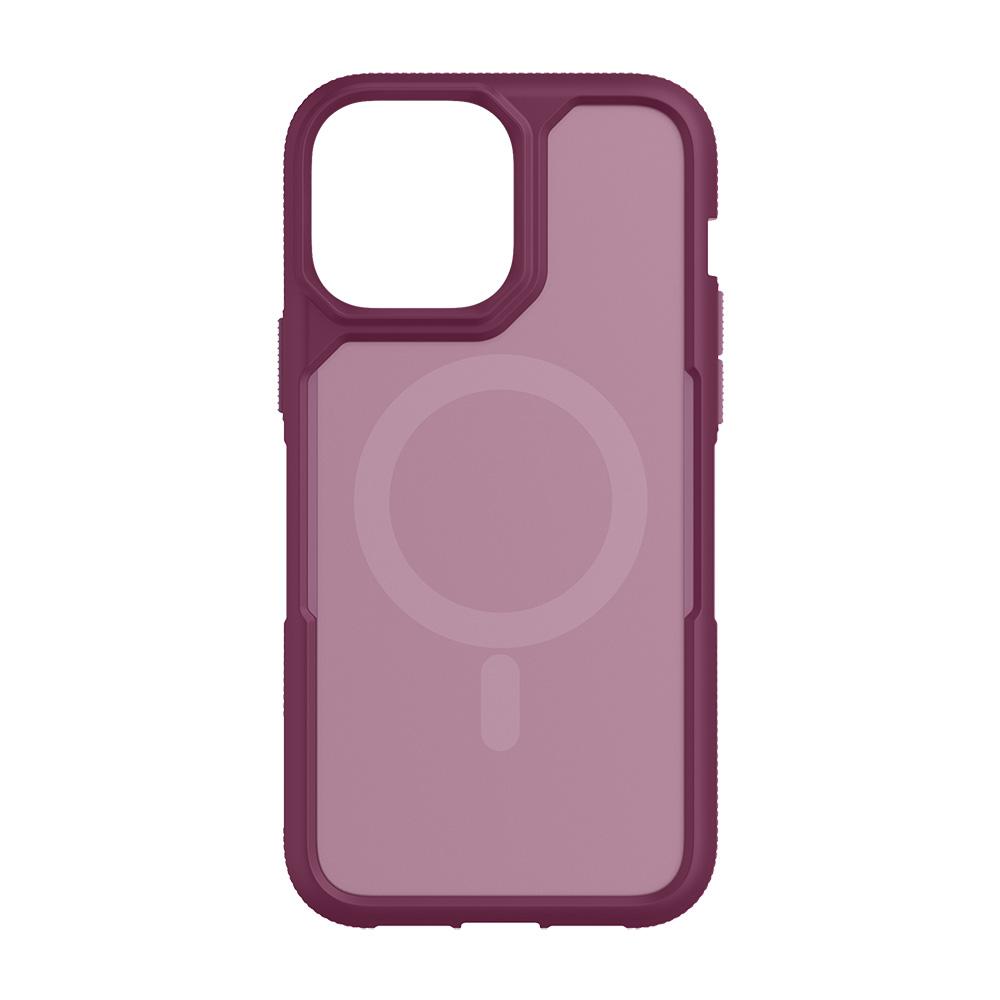 Similar to the ITSKINS model, this case offers improved Magsafe computability while still claiming 14 ft. of drop protection military standards (MIL-STD-810G)
Official Apple Cases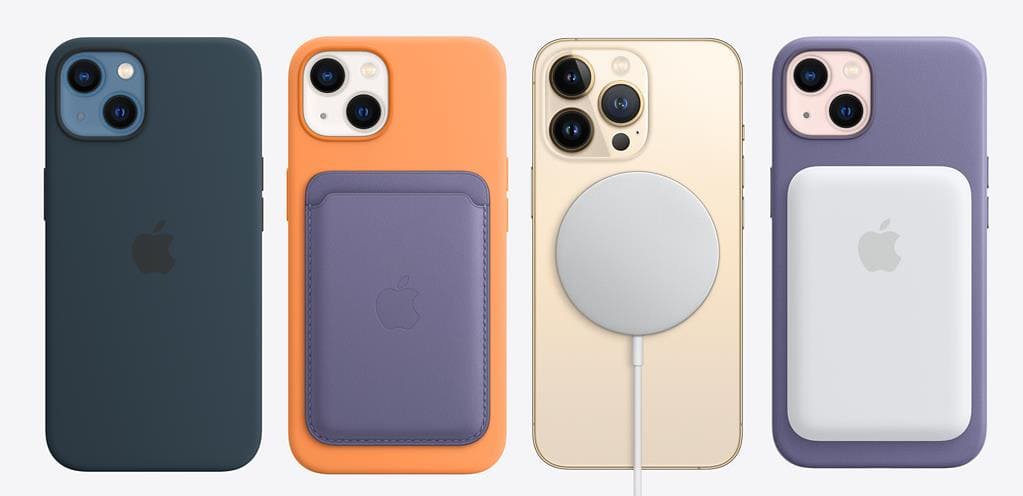 While I wouldn't personally use one of the official iPhone cases, they cost too much and don't offer as much protection, I wanted to provide some balance to my recommendations.
iPhone 13 Pro Leather Case with MagSafe
If I were to use an Apple-branded case, this is the one I'd go for. The case is made from specially tanned and finished leather, the outside feels soft to the touch and develops a natural patina over time.
iPhone 13 Pro Clear Case with MagSafe
Or, if you prefer not to use leather, then there are plenty of plastic-based options, including a clear case.
OtterBox Cases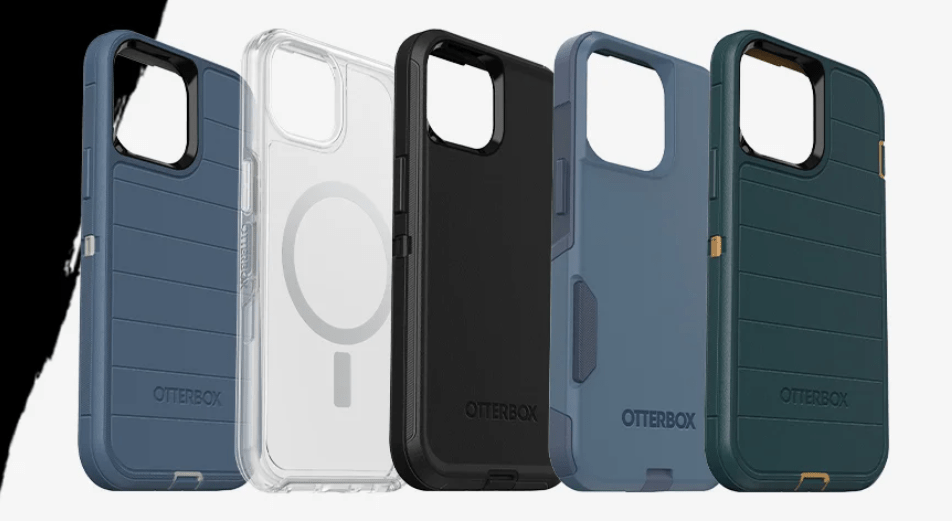 Another brand famed for some of their highly protective cases.
Strada Folio for iPhone 13 Pro Max
Folio cases are not for me, but some people like them and they natively provide excellent screen protection. This one is made from leather and has a cardholder. There is also the Strada Series Via which is similar but made from plastic.
Otter + Pop Symmetry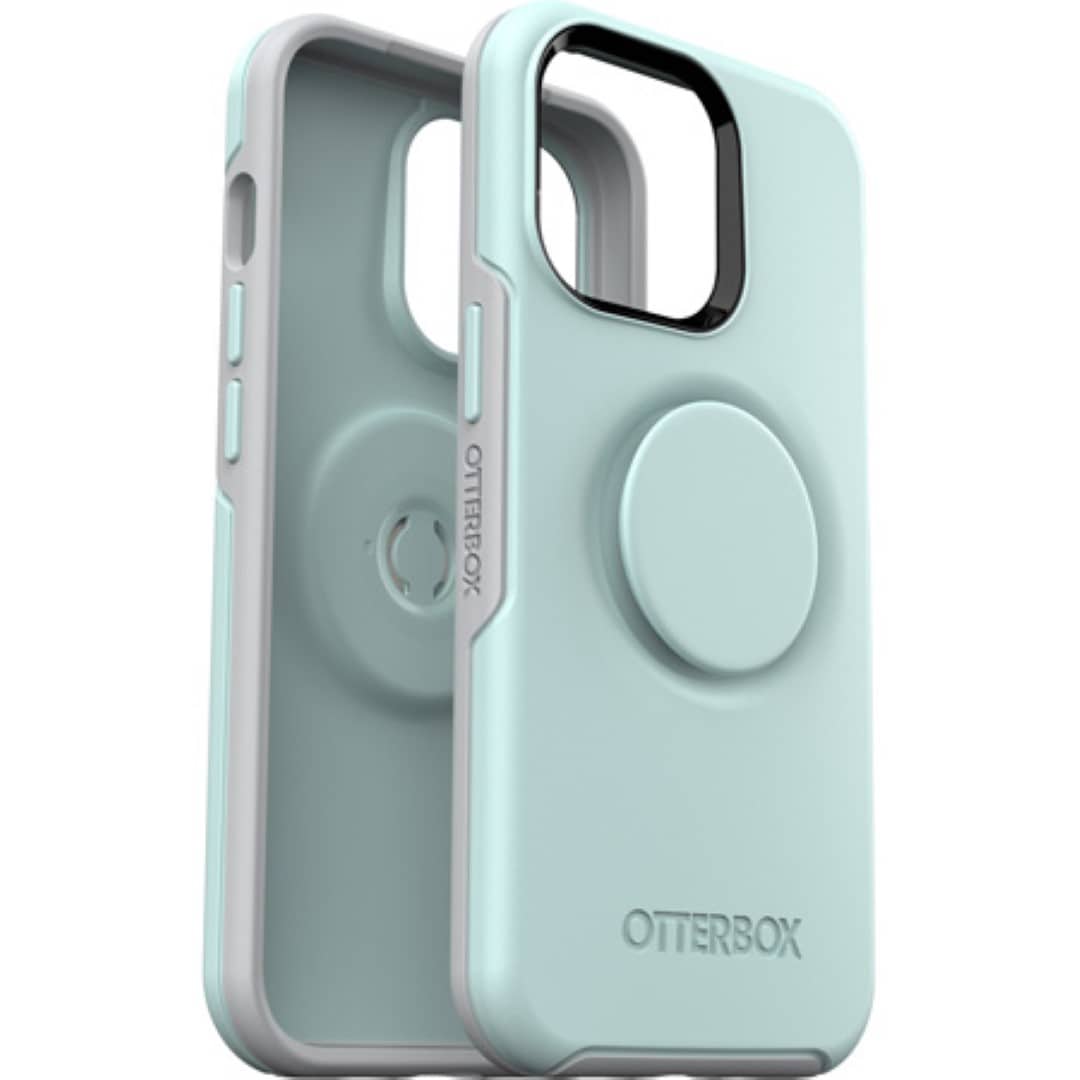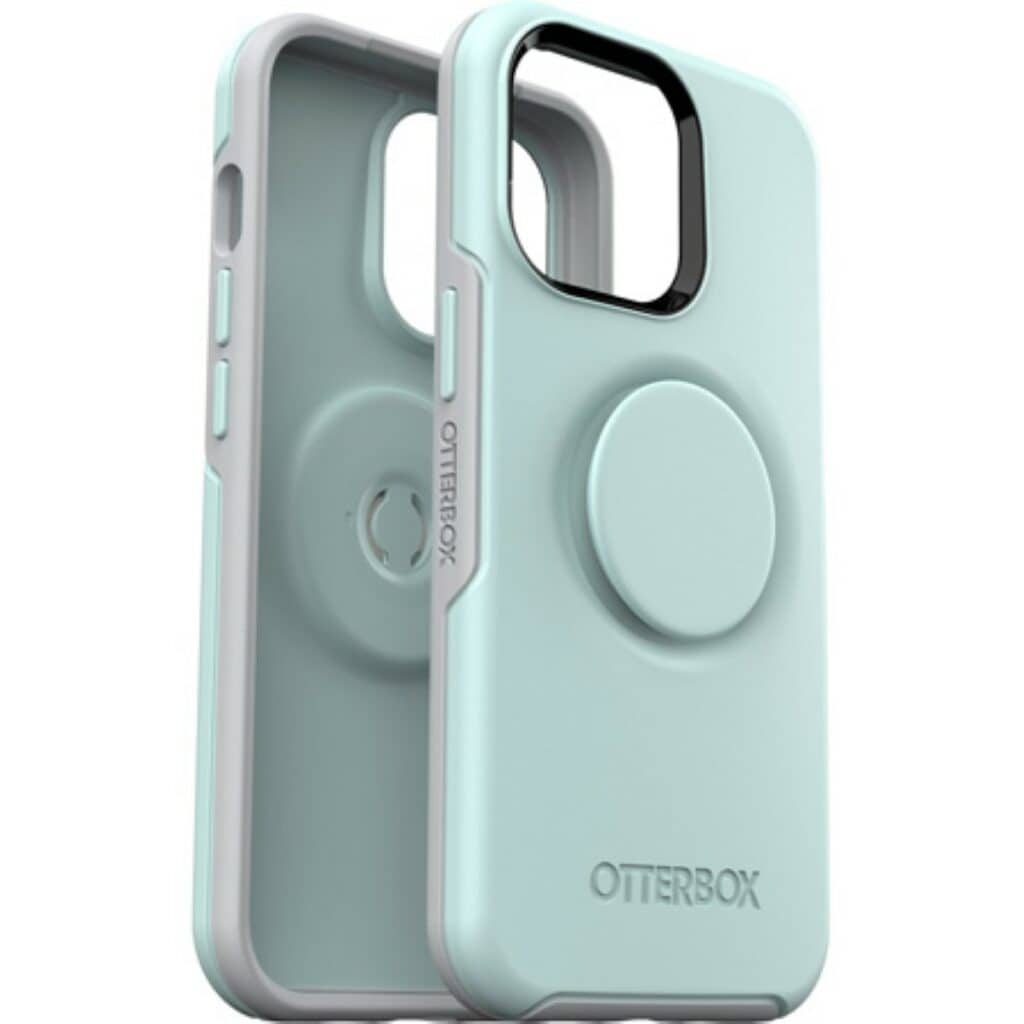 If you like the pop-out grips that have become popular in recent years, then this one may be for you. This has a built-in PopSockets PopGrip that can be pushed in to flatten out the case allowing you to slip it in your packet easily. The downside is that the PopGrip will cause you to lose the Magsafe feature, but it still works with QI charging.
Last update on 2022-06-19 / Affiliate links / Images from Amazon Product Advertising API