I have waxed lyrical about the benefits of mesh Wi-Fi systems for home users this year. When I first implemented a mesh system it resolved all the issues with black spots around my home and avoided the issues of running multiple routers from different brands.
As much as I love mesh Wi-Fi, on the constant quest for perfection with tech in my home, I switched to access points earlier in the year. While these share many of the features of mesh Wi-Fi there are several fundamental differences.
They generally require ethernet connections linking them up to your router (though some have mesh built-in now) and they provide Wi-Fi functionality only, so you still need a router on top of that.
For home users, these don't get all that much attention, but for businesses, they have long been the main way to provide Wi-Fi if the property is large enough.
This post is mainly focussed on home users wanting the most reliable Wi-Fi solution and smaller businesses weighing up the best solution for their property.
Benefits of Wi-Fi access points over mesh
So most access points require ethernet cable to them, and they don't even provide router functionality. So why choose them over a mesh system?
Ethernet will always provide a superior backhaul back to the router, it doesn't degrade over distance and you don't have to worry about interference(too much).
There is no limit on how many access points you can have and each brand will have different options at different price points with varying performance.
Plenty of outdoor access point options from some brands
Powering the AP via POE allowing you to place the access point anywhere you can get the ethernet too.
Depending on your requirements and existing setup, access points can be very affordable.
Managed systems allow you to set everything up via one piece of software
While the access point doesn't provide much router functionality you do get considerably more control over the W-Fi options, this includes:

Multiple SSIDs, often up to 8 or more.
Separating SSIDs by VLAN allowing you to isolate traffic
Setting the band, power, and band steering of each SSID
Setting up captive portals for user login
Traffic shaping
MAC address filtering
Enabling/disabling fast roaming
What are the best access points for 2020?
First of all, you should choose which brand is best for you. Most of these can be set up individually, meaning you log into the device itself set it up, then do the same with the next. However, managing it all from one location is far easier. Some solutions have this built-in and are cloud-managed, others require a server or management devices added to the network.
The systems I recommend are:
Ubiquiti

Requires UniFi Cloud Key Controller (£74.59) or software installed on a server

Zyxel Nebula

Cloud-managed and mostly free. Some features boxed off into a premium licence but not required for most home or small business users

EnGenius

Requires SkyKey (£106.33) or EzMaster server
New products have option for free cloud management instead

Netgear Insight

Cloud-managed (via mobile App). Free for the first two devices, then $4.99 per device per year or $9.99 if you want desktop web access and other features.

TP-Link Omada

Requires Omada Cloud Controller (£56) or own server
Ubiquiti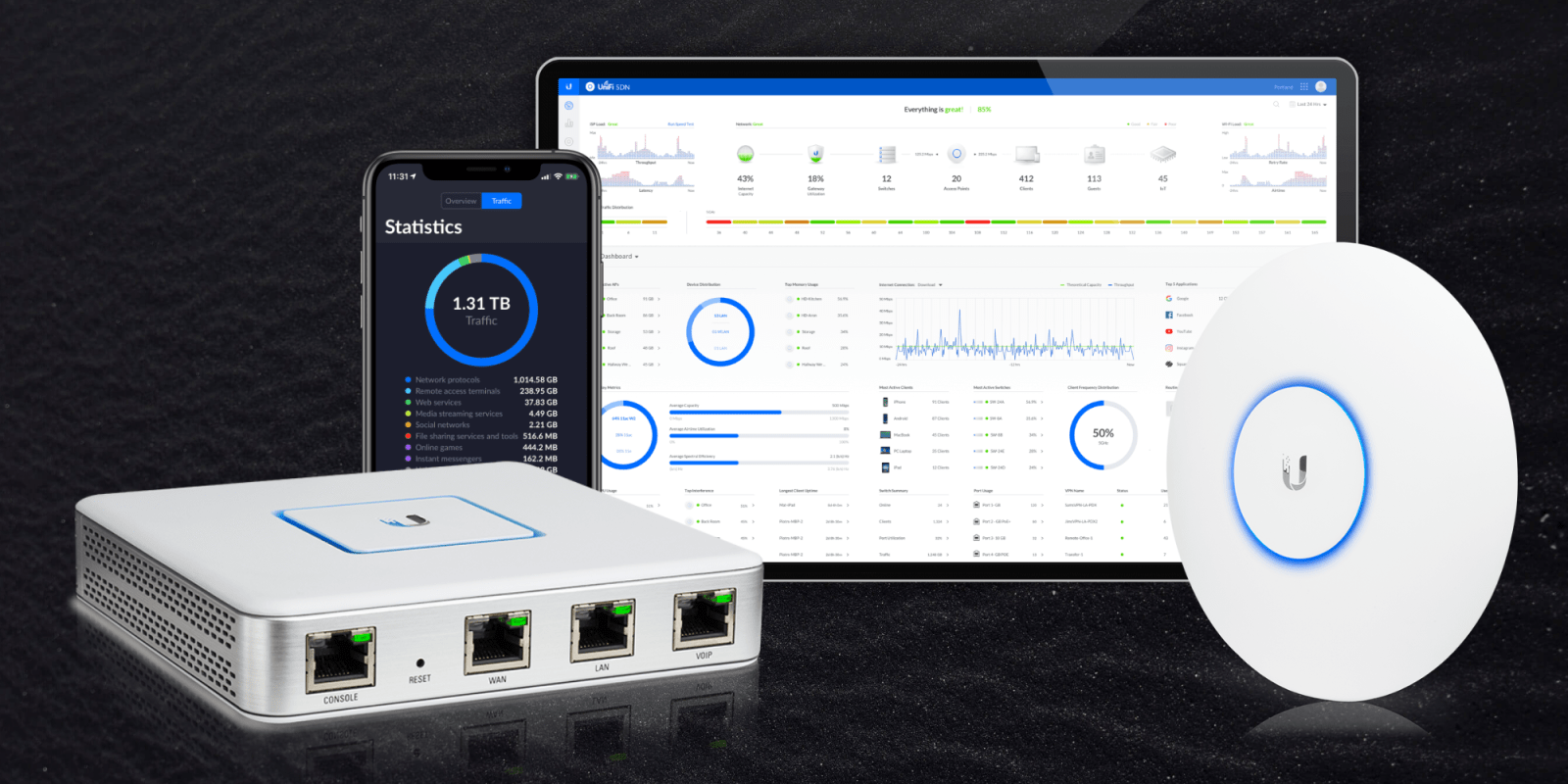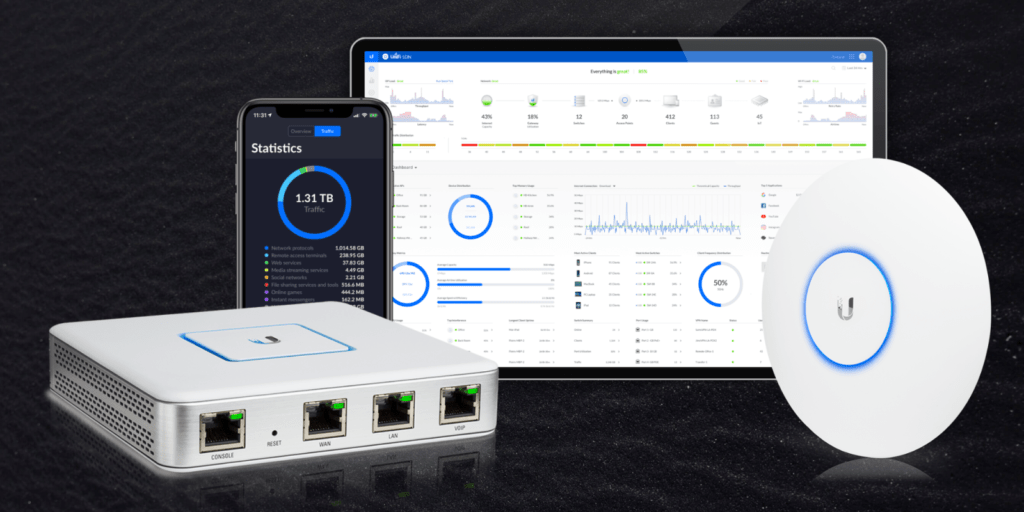 I have not used Ubiquiti yet, but they are generally the most recommended solution for home users and small business, so it would be remiss not to include them.
They have a wide range of products many of which are attractively priced. The UniFi Cloud Key is affordable, and you can install it yourself on an RPi.
The product range includes POE switches, with some fanless options, CCTV cameras, outdoor access points and mesh access points.
Highlights of the system include:
You can install it on your own RPi to save some money, or just buy the hardware to simplify things.
Small, fanless, affordable. Capable of powering most home and small business access points.
Not the cheapest option but this is probably the best access point they do for all-round performance. You can then use more affordable devices for less important areas in your home
The most affordable option Ubiquiti has and it will perform perfectly well as the primary access point if that is what your budget permits.
Safe for outdoor use and allows wireless connectivity between APs
Zyxel Nebula
You don't need any hardware to manage these, some features are limited to a paid subscription, but for a small business or home user, you shouldn't need it. I have used Zyxel Nebula on a free licence for months and had no issues.
Zyxel recently rolled out mesh functionality with their access points allowing you to get the best of both worlds with wired and wireless options
The most affordable Nebula option has 2×2 802.11ac with combined data rates of up to 1200 Mbps
This bumps up the specification to 3×3 and AC1750
Fanless with a large POE budget and 2 SFP ports. Perfect for the backbone of your network
EnGenius
You need to SkyKey (£106.33) or EzMaster server. Their product range is much smaller compared to others, the focus is more just access points, but they sell some switches too. I have switched to this company and the highlights are the relatively affordable Wi-Fi 6 options.
With these, I have given Amazon US links, because it is cheaper. You have the option for mesh Wi-Fi with these too
Used to manage the system, or you can install EZMaster on a server.
Cheapest Wi-Fi 6 access point on the market
Affordable and a discrete access point
Fanless POE switch with built-in access point management
Netgear Insight
Netgear Insight has plenty of access point and switch options, all of which is highly competitively priced. Once you have more than 2 devices you are forced into a licence. It is only $5 per year but long term it could add up in comparison to the other options.
Incredibly low price for an access point. Combined with the low-cost switch, Netgear Insight can have the lowest hardware costs
The most affordable fanless POE switch on this list.
TP-Link Omada
This is another option I have not used, but it is one of the most affordable solutions. The Omada controller is needed, or server installation. It is just access points too, but they all cost under £100
A little more expensive than the Netgear WAC505 but with no licence fee for the controller.
Cheap and the easiest way to manage the network.
Overall Recommendation
All the options listed above have their merits. The two stand out systems, ironically, are the ones I have not personally used.
Ubiquiti seems to be universally recommended by network enthusiasts. The range of products they have is unmatched by the others, and pricing is competitive too. There are no subscription fees and you can install the software on your own server.
TP-Link seems to be the all-round most affordable, the range of hardware is a bit limited, but if you are just wanting access points, they fit the bill.
Last update on 2022-06-19 / Affiliate links / Images from Amazon Product Advertising API