As I eagerly wait for Realme to launch a flagship device in the UK this year, they have whetted my appetite for what might come with the Realme 8 Pro.
The Realme 8 Pro is launching in the UK as the first sub-£300 phone to feature a 108MP camera.
Specification – Realme 8 Pro vs 7 Pro vs 6 Pro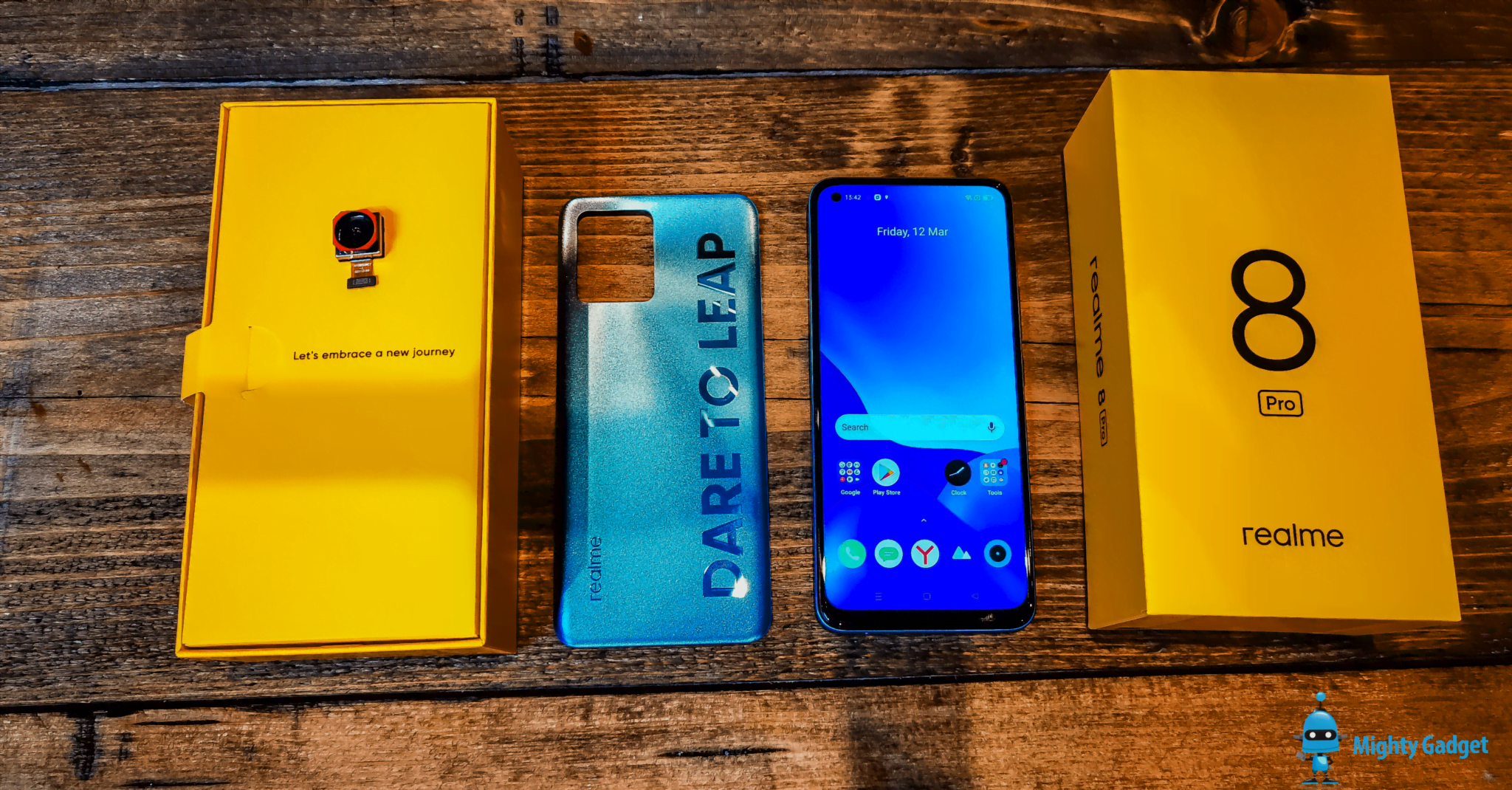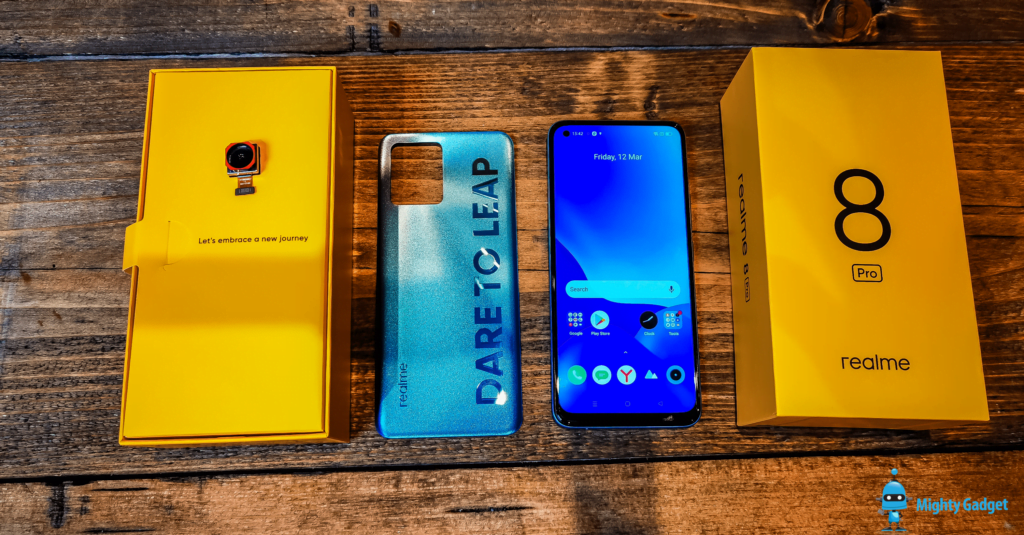 Realme 8 Pro
Realme 7 Pro
Realme 6 Pro
Display
6.4 inch AMOLED 2400×1080
1000nits peak brightness
60Hz refresh rate
180Hz touch sampling
6.4 inch AMOLED 2400×1080
6.6 inch IPS 2400×1080
90Hz, 480 nits
Chipset
Snapdragon 720G
Snapdragon 720G
Snapdragon 720G
RAM
8GB
8GB
8GB
Storage
128GB
MicroSD slot
128GB
MicroSD slot
128GB
MicroSD slot
Rear Camera
108 MP Samsung HM2 1/1.52″
8 MP ultra-wide
2 MP macro
2 MP B&W Lens
64 MP Sony IMX682 1/1.73″ Wide
8 MP ultra-wide
2 MP macro
2 MP depth
64 MP Samsung 1/1.72
12MP 2x telephoto
8MP ultrawide
2MP macro
Front Camera
16MP Sony IMX471
32 MP
16 MP
Battery
4500 mAh
50W charging (but 65W charger)
4500 mAh
65W charging
4300 mAh
30W
Other
Dual sim + microSD
3.5mm headphone jack
Dual sim + microSD
3.5mm headphone jack
Dual sim + microSD
3.5mm headphone jack
Dimensions
160.6 x 73.9 x 8.1 mm
176g
160.9 x 74.3 x 8.7 mm
182g
163.8 x 75.8 x 8.9 mm
202 g
Price
£279
8GB/128GB launch price £279
Current price £239
349.90 Euros (£305)
The excellent Realme 6 Pro was launched in March 2020, with the Realme 7 Pro landing in October and now the 8 Pro, so we are looking at a 6-month launch cycle. This inevitably means not much changes with each release.
The main difference going from the Realme 6 Pro to 7 Pro was that it ditched the IPS display in favour of an AMOLED which was quite unique at the time with most affordable phones using IPS.
The Realme 8 Pro then also only has one significant improvement. The primary sensor has been switched from the already good 64MP Sony IMX682 sensor to the brand new Samsung 108MP HM2 sensor.
This new 108MP camera isn't quite the same as you see on £750+ flagship phones from the likes of Xiaomi and Samsung, but it is not far off. The main difference is that the sensor is a touch smaller at 1/1.52″ vs 1/1.33″, reducing the pixel size to 0.7 μm from 0.8 μm.
Disappointingly, there hasn't been an improvement from the Snapdragon 720G, which itself wasn't much different from the Snapdragon 730G, which proceeded it, so the chipset is effectively 2 years old now.
In defence of Realme, Qualcomm has left its 7-series platform to go a little stale. The only realistic upgrade would have been the 5G Snapdragon 750G.