MediaTek has been a mainstay in the low to mid-end of the market, but flagging with higher up phones. This all changed recently with the Mediatek Helio G90T which outperforms the Snapdragon 730G in most benchmarks and looks set to start MediaTek's push back in into the higher end of the market.
We already knew MediaTek was working on 5G chips based on the Helio M70 modem due for early next year. Now, during the MediaTek summit, the attendees have been given a first glimpse of the chipset. They are not allowed to reveal anything about it yet, but we know it has the product code of MT6885Z.
It is speculated that the MediaTek MT6885 will be fabricated on the 7nm process, overcoming the main issue the Helio G90T has.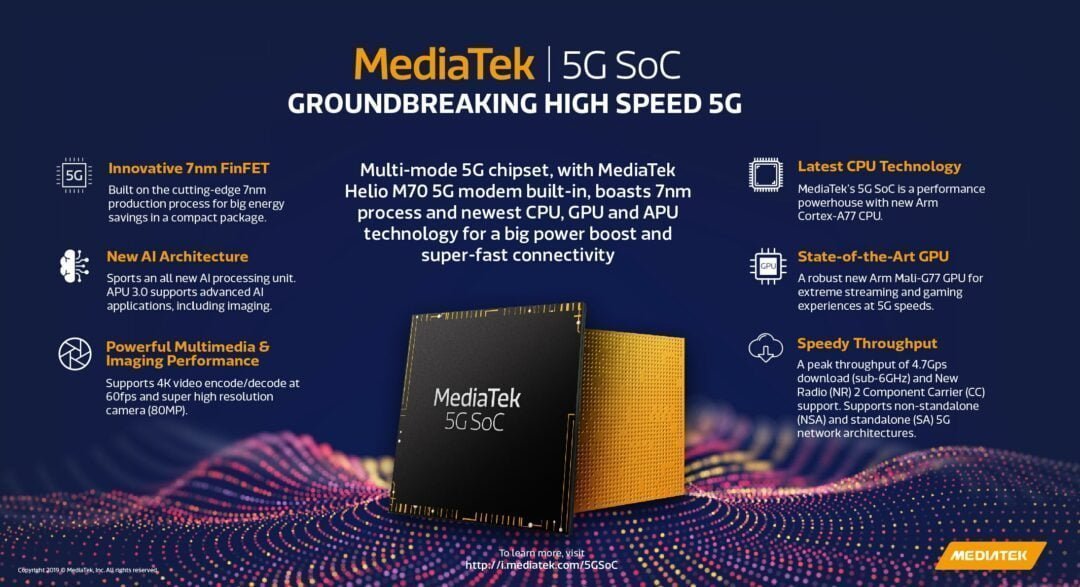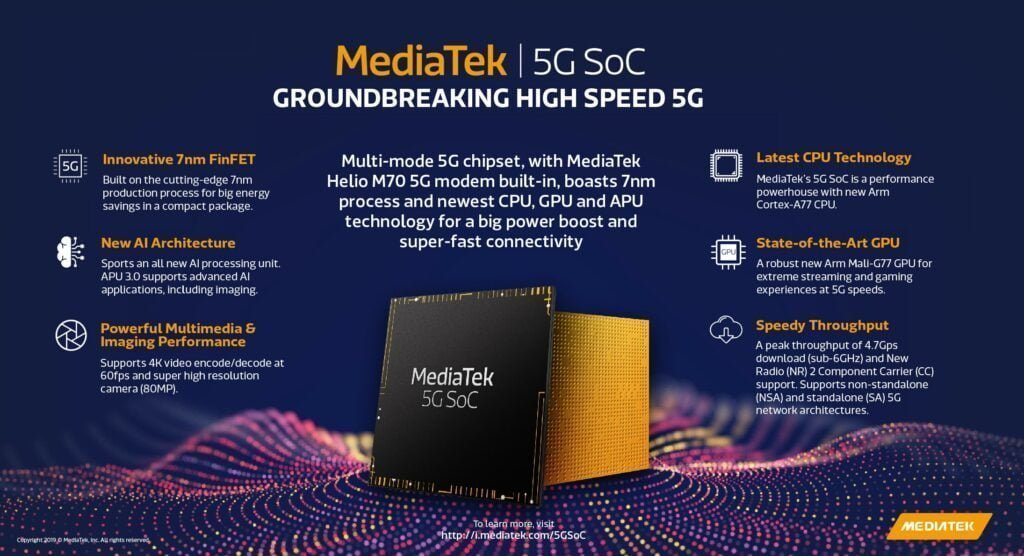 MediaTek has already announced a flagship chipset running Cortex-A77 CPU and Mali-G77 CPU cores and it is likely the mid-range 5G chipset will follow suit. If this is the case it will likely use 2x Cortex-A77 cores and 6x Cortex-A56 core which is the common design for most upper-midrange chipsets.
It is also believed that MediaTek is working on a chipset for even further down the spectrum with the MT6873 being a Cortex-A76 equipped chipset also being made on the 7nm FinFET process. This will be aimed at phones around the £250-300 price point.
Image Source @michaeljosh