Similar to my recent Fenix 7 post, Garmin has been a little overeager with publishing their product pages.
The new Garmin Epix Gen 2 is live on the site but not currently available to buy.
Price and Availability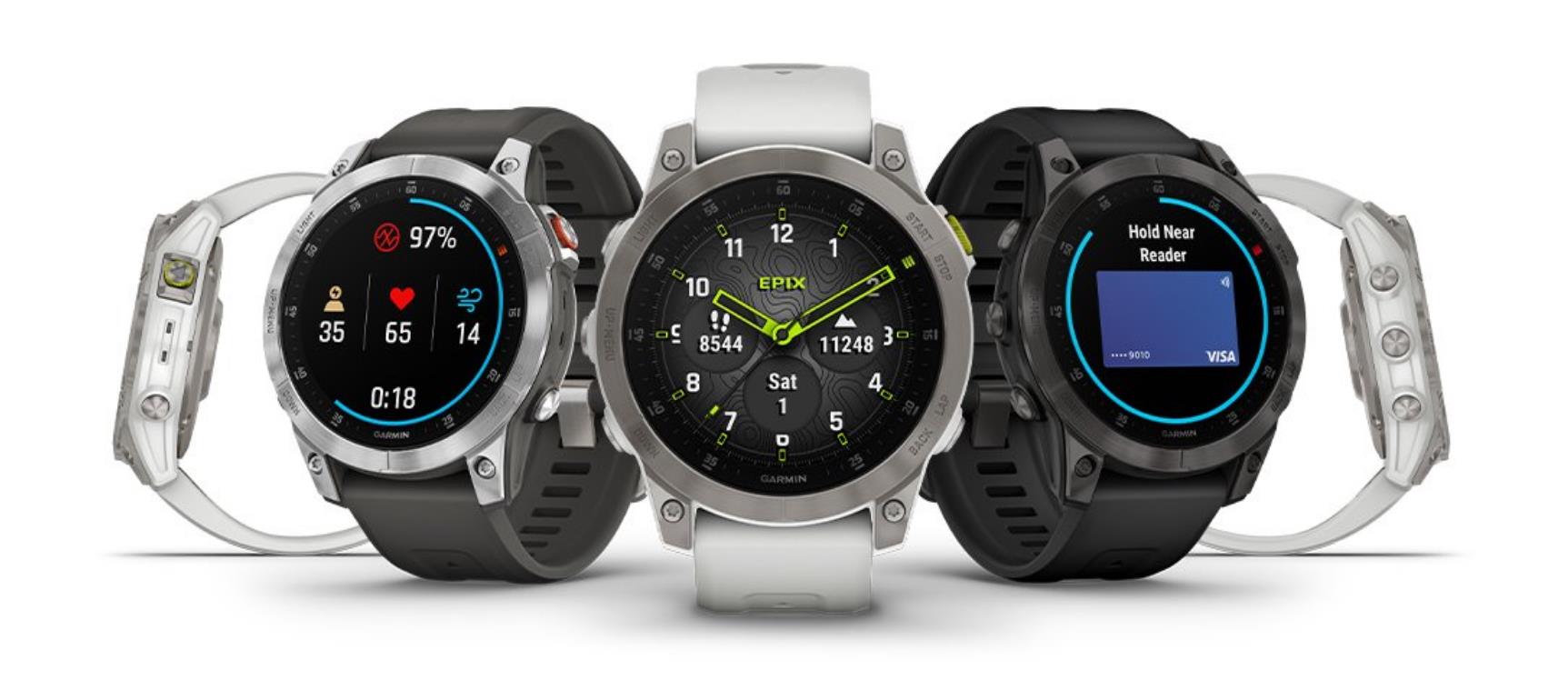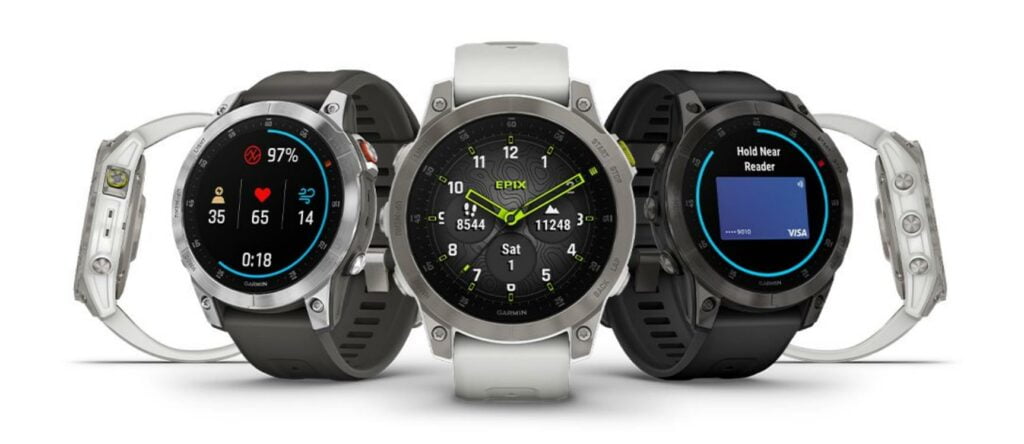 Considering the high price of some of the Fenix 7 models, the Garmin Epix 2 doesn't feel that expensive.
The base model with a steel chassis and rubber band is just £799.99
Then the two titanium models are £899.99 with the white model looking quite nice in my opinion.
Finally, there is the Black Titanium with Chestnut Leather Band priced at £999.99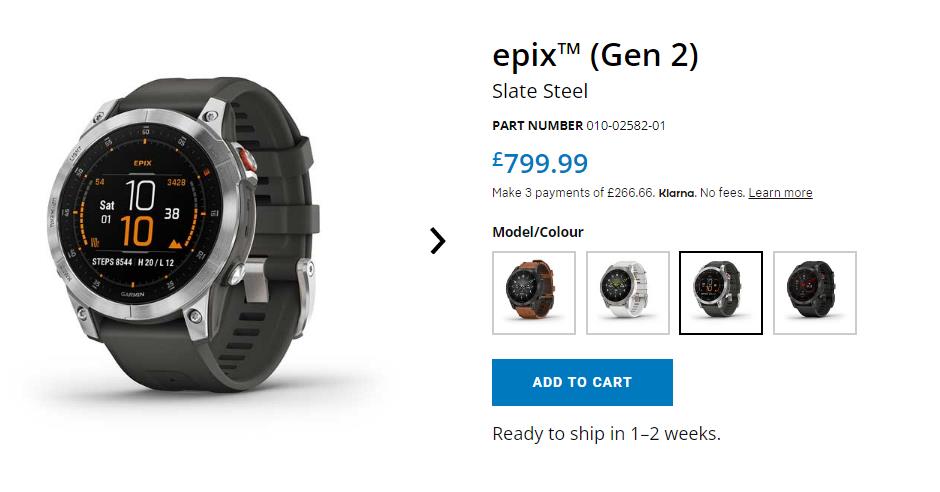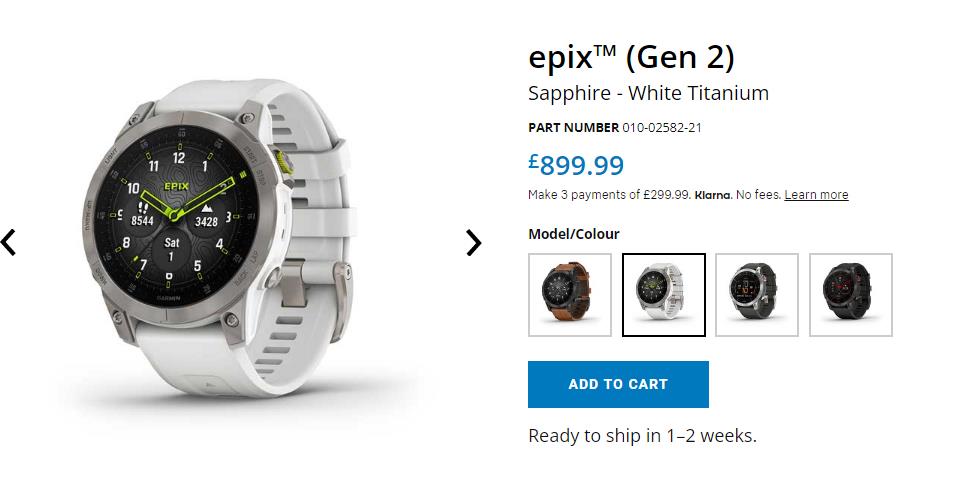 Garmin Epix 2 Features
We already knew everything about it, it is basically the Fenix 7 with a AMOLED display. I have highlighted some key differences.
Display
The official specs state 1.3″ (33.02 mm) 454 x 454 pixels always on AMOLED display.
The display is touchscreen and you also have buttons which will be preferable during exercise.
Battery
One of the big concerns for a Fenix with an AMOLED display was the poor battery life. Garmin has somehow managed to make this have an excellent battery. Six days always on is pretty good by my books.
Smartwatch: Up to 16 days (6 days always-on)
Battery saver watch mode: up to 21 days
GPS Only: Up to 42 hours (30 hours always-on)
All Satellite Systems: Up to 32 hours (24 hours always-on)
All Satellite Systems + Multi-band: Up to 20 hours (15 hours always-on)
All Satellite Systems + Music: Up to 10 hours (9 hours always-on)
Max Battery GPS: Up to 75 hours
Expedition GPS: Up to 14 days
One difference from the Fenix is the lack of solar charging.
This could be a killer feature on the Epix with its higher resolution display
Follow a route or course with help from turn-by-turn directions, which let you know ahead of time when the next turn is coming.
Smart Notifications
Receive emails, texts and alerts right on your watch when paired with your compatible smartphone.
Ok so the Fenix 6 already has this, but it looks like it will be more feature rich, thanks to the display.
Multi-Band Frequency Support on Sapphire Only
Similar to the Fenix models only the Sapphire models get the new multi-band frequency support for GPS.
Multi-continent TopoActive maps
Some of the Fenix models have region locked maps, but the Epix has TopoActive maps for around the world.