In this age and time, there are no longer limitations when it comes to one's creativity. There are already so many ways to turn your imaginations to reality especially that the social media and the internet have provided great avenues to express oneself through a craft.
Artists and aspiring artists can now go beyond just paintings and drawings and transform them into animations. Thanks to animation applications like FlipaClip for making it possible.
FlipaClip is an app that has been making people of all ages an animator since 2012. In this app, you can either draw as simple as stick figures to a more elaborate, colorful sketches and make them come to life.
You can also insert and edit photos and make them interactive and fun like a GIF and memes and share them with your family and friends through Facebook, Twitter, and Instagram.
The application is a brainchild of Oracle software Tim Meson, the youngest brother of Motorola software engineer Jonathan Meson and HairDirect.com Senior Graphics Designer Marcos Meson.
They founded the start-up named Visual Blasters in Miami, Florida which aims to develop gaming, multimedia, and animation mobile apps that "create communities around people's passion and creative pursuits."
FlipaClip was first released for Android phone in 2012. Since then, its downloads rise to over 4.5 million and counting. In 2017, the app developer launched the version for iOS and now, you can have FlipaClip in computers and laptops.
How To Use?
It has a friendly user interface that is easy to navigate. It looks like an old-school flipbook or a storyboard. As soon as you open the application, it will ask you to start a project. It will show a blank space which you can change the color or texture and the tools palette on the side where the text tool and drawing tools like pens and brushes, lasso and eraser are located.
The sizes, types, and colors can be customized according to preference by tapping and sliding your fingers over the buttons. Drawings can be done using a stylus pen or just your fingers especially when you are using it on your phone or tablets.
Animation works by frames. This means that you can sketch your desired object or upload your photos on the first frame and add another frame to draw where you want your object to go or what you want them to do.
It is like adding another page to work on. You can see a ghost version of your first drawing so that you will be guided as you do your next move. This process is called the Onion Skin or the Onion layers.
Long animations can have many frames and layers. So, for you not to be confused or lost, you can tap the Frame Manager at the end of the frames which can be seen at the bottom part of the screen. The Frame Manager will allow you to go back to frames you wish to change or to add elements like photos.
To make stop-motion and animations more exciting and fun, the developers have added audio or music insertion capabilities as the latest feature added to FlipaClip. You will be able to import music from your media library and other sources or record sounds and incorporate them into your projects.
Using FlipaClip on a Computer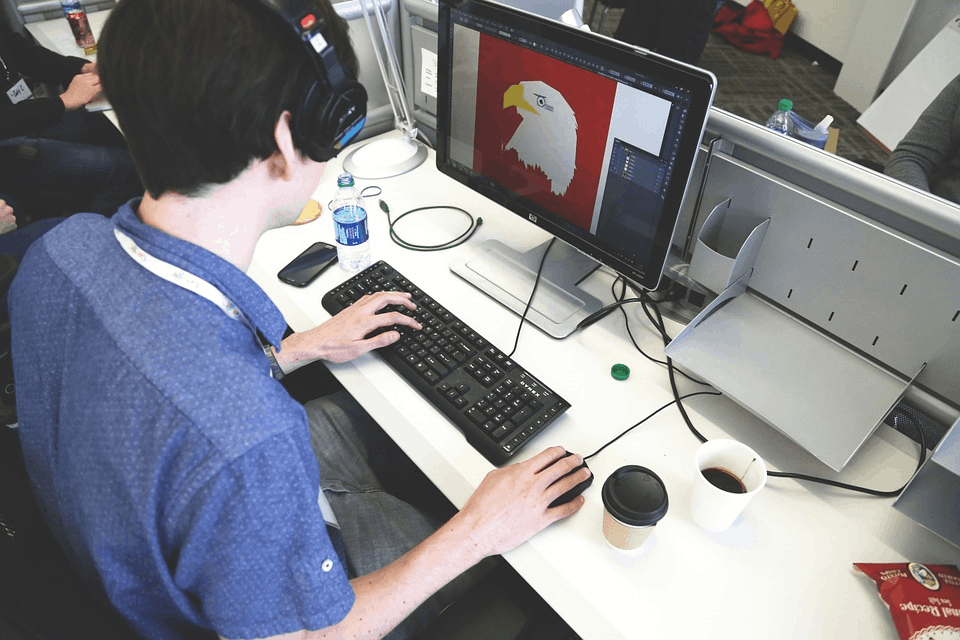 The good thing about installing FlipaClip on your PC is the ease of editing and animating with the use of a mouse. Apart from that, computers also have larger screens compared to phone or tablet screens. It makes mistakes and small details visible. Although, you can zoom in on it when you use the app on the phone.
However, downloading the application on the computer can be a bit tricky. To do that, you need to install first an Android emulator. The emulator will mimic the functions of the phone or tablet to accommodate the interface of FlipaClip.
Tech enthusiasts recommend different but reliable android emulators and they can easily be found on Google Play or App Store. Some of them are the BlueStacks App Player, the Andy Android Emulator, and the Memu App Player.
The process is almost the same with these emulators. After you have downloaded the file, you run the .exe file to start the installation. Once installed and launched the application, it is now time for you to download and install FlipaClip.
The emulator will ask you to log-in with your Gmail address then search for the app and install. Once done, you can immediately run the app on the emulator.
With applications like FlipaClip, we can already explore how far our imaginations can go. It gives us more reasons to pursue our creative passion and share it to the world with confidence. The best thing is that these kinds of apps are easily accessible and free.