I am not saying I have anxiety about the cost of living and massive increases in the price of electricity, but here is another post about how much it costs to run appliances. It won't be the last.
With the price cap expected to rise by another 40% in October, we are all in for a bad time regardless of how well off you are.
There have been lots of reports of phantom electricity usage, and for people that are really struggling to pay the bills, this is worth considering looking into.
From what I can gather, phantom usage will pale into insignificance compared to the ridiculous standing charges we incur, which feels like a criminal way to extort as much money as possible from people regardless of your energy usage.
Many people suggest that fridges and freezers are one of the big appliances that use electricity, but this claim feels largely overblown, in my opinion.
They are kind of essential, so it is not like you can switch them off. Very old appliances may not be very efficient, and it can be difficult to weigh up the cost of buying a new efficient appliance and the energy savings you will get.
In my case, the numbers are not great but not bad either. I tested two of our appliances:
LG GSL760PZXV American Style Fridge Freezer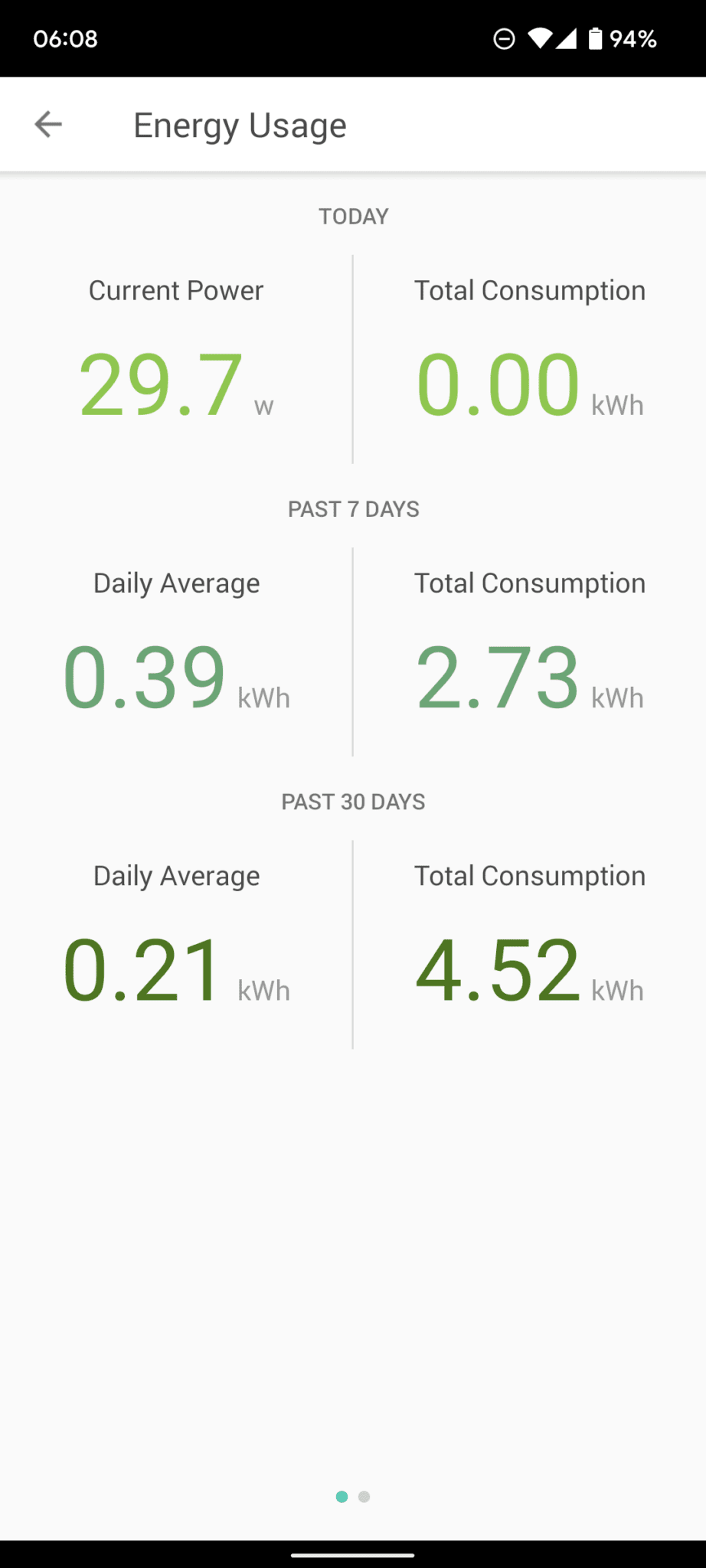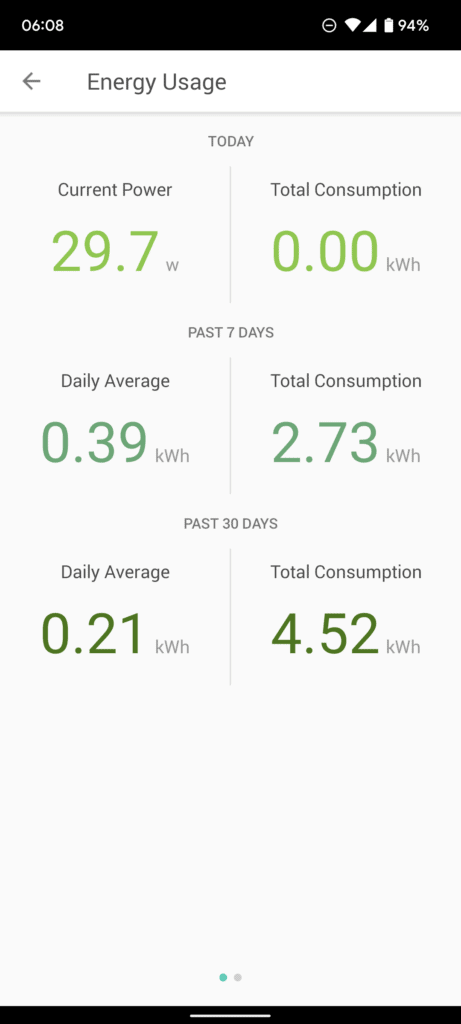 This is two years old and has an energy rating of F (based on the new standards), as well as a freezer, it has a plumbed in water and ice compartment.
The official energy usage is 431 kWh/year. Based on the current 28p variable tariff, this would work out as £120 per year to run.
However, using the TP-Link Tapo P110 energy monitoring plug, our usage was much less.
There are only two of us in our house, and this is likely what will reduce our usage.
Leaving both the fridge and freezer doors open until the appliance started beeping at me, I saw the energy draw increase to around 85w.
Most of the time, when I checked it, it was around 30-50w.
During the testing period, the usage was typically well under 1kwh and more like 0.7kwh.
Assuming I achieve 0.7kwh consistently throughout the year, then that works out as 255 kWh/year or about £71.54.
Which isn't really worth worrying about, in my opinion. I may reconsider this when the price goes up by 40%.
Under Counter Fridge
We also have an old under counter fridge, which has been switched off for months but for the sake of testing, I powered it back up. The initial cool-down process should use a lot more electricity, but it still wasn't that much.
Even though it is old and likely far less efficient, the electricity usage is substantially less (because it is tiny in comparison).
I have had it switched on for a few days, and this is showing a daily average of just 0.23kwh or 84 kWh/year, which is just £24 per year to run.
Running costs of other fridges and freezers
While it probably isn't worth buying a new fridge/freezer to save money, it may be worth factoring in the running costs when you do buy one. If I was buying now, I might have reconsidered my stupidly large LG American fridge freezer.
Figures are based on the May 2022 variable rate of roughly 28p. Based on my experience, running costs will likely be less, but it depends on the number of people in your house, and I assume the ambient temperature of your home.
Under Counter Fridges
Under Counter Freezer
Free Standing Fridge Freezers (Single width)
American Fridge Freezers (Double Width)
Spend a bit more on your freezer and get an E energy rating
In hindsight, this is not a surprise, but seeing the actual running costs makes it very clear that the freezer is far more costly to run than a fridge.
Picking up a cheap fridge with an F energy rating is unlikely to save you a lot of money.
However, it is quite likely you would see a return on investment by spending a little extra upfront on a more energy-efficient freezer.
Looking at the under-counter models:
The popular Bosch models may be excellent appliances, but they are expensive to run, being £20 more per year to run than the cheapest Hisense.
The Hisense FV105D4BC21 costs £50 more than the cheapest Electra EFUZ48BE, but you could potentially save £16 per year. That number will increase considerably when the price increase comes into effect in October, then again in January.