Edifier TWS NB True Wireless Active Noise Canceling Earbuds
Summary
Affordable ANC earphones with excellent sound quality, a superb battery and decent (for the price) ANC performance.
Pros
Good sound quality
Better ANC vs similarly priced products
Excellent battery life, especially with ANC off.
Cons
Very large earbuds and very ugly
No IP rating
App doesn't offer much
The Edifier TWS NB True Wireless ANC earphones were announced back at CES 2020 being available on Amazon for the last 6 months.
With an RRP of £99.99, they join a growing number of affordable active noise-cancelling earphones and they are actually quite good.
Specification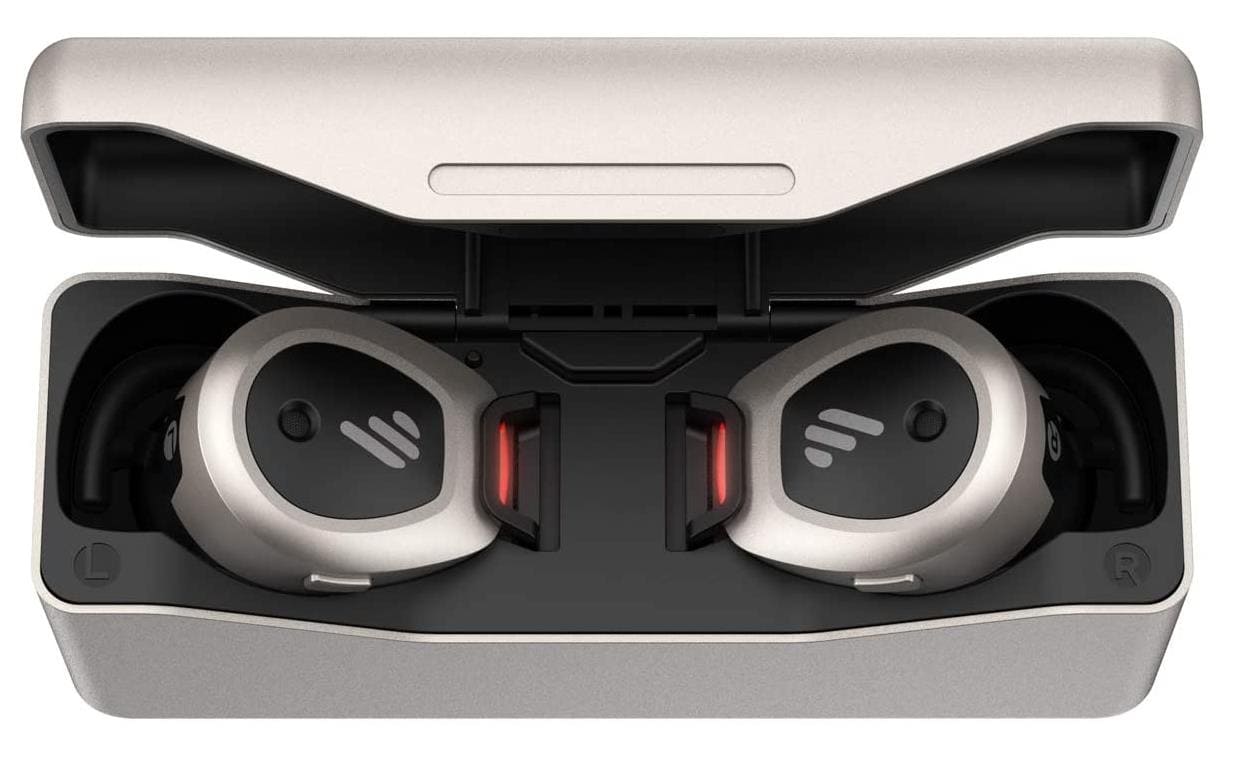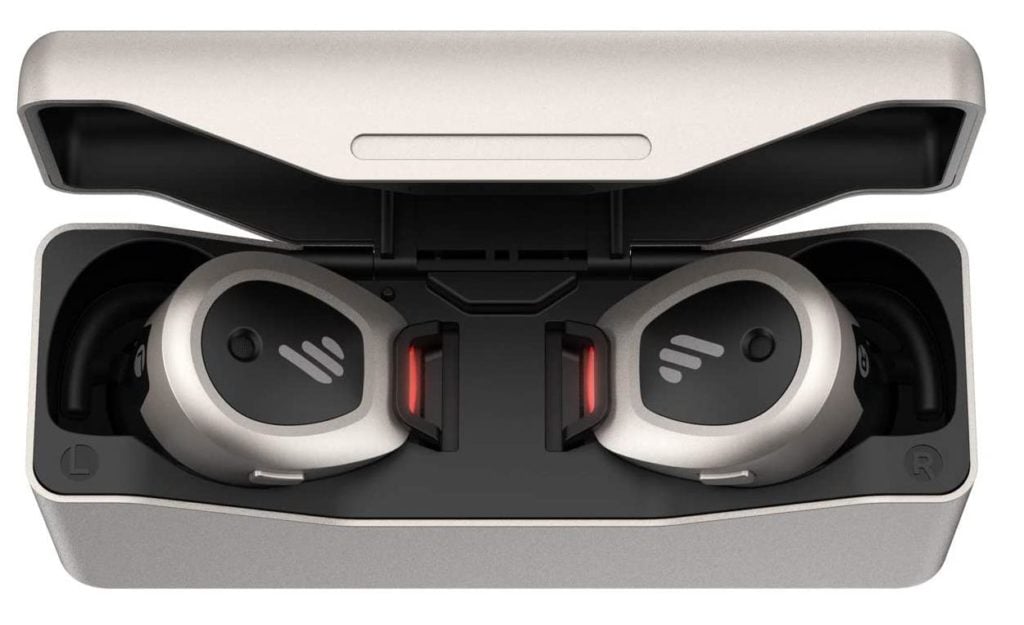 Advanced ANC Technology. Industry-leading Feed-Forward Active Noise Cancellation technology from AMS that offers you true freedom from background noise with enhanced audio quality.
Superior Sound Quality. Φ13mm large graphene diaphragm delivers a much deeper and punchy bass with the rich details of sound reserved, which makes TWS NB be distinguished from others.
Up to 33-Hour of Playback. Enjoy up to 5-hour ANC playback and 15 hours with the charging case, thanks to Qualcomm's ultra-low-power architecture. With ANC off, you can enjoy 33-hour playtime.
Bluetooth 5.0 with Qualcomm CVC and aptX Technology: Enjoy fast transmission and clear calls within 10m(33ft), thanks to Bluetooth 5.0 with Qualcomm aptX audio and Laser Direct Structuring antenna.
Ambient Sound Mode: ANC technology gets you fully immersed in the music, while ambient sound mode keeps you informed from the outside world. (Note: Control it by the button or "Edifier Connect" app)
No IP rating (like most ANC earphones)
It looks like these were advertised as IPX4 rated when they first launched, but Edifier seems to be backtracking on this spec. The design of them doesn't look particularly waterproof, so I am not surprised.
Set up & App
These connect via normal Bluetooth, however, there is a companion app which is something that is normally reserved for more expensive earphones.
The Android app doesn't offer much additional functionality, but you can use it for firmware updates, which may improve performance long term. It will also give you an exact battery level per earbud.
You can also use the app to switch noise cancelling and ambient sound on or off. There are no EQ settings like you get with more expensive earphones such as the Jabra Elite 75t. The most useful feature was being able to switch off the blinking LED that is on by default when you connect to the earphones.
The app is quite slow to load, and there is a delay in it, identifying that the earphones are connected. So, in general, it I wouldn't bother using it on a regular basis.
Fit
It is safe to say these are the ugliest and likely the largest TWS earphones I have ever used. I had low hopes on getting them to fit properly, but with the correct size ear tip, I have had no issues.
They come with little ear hooks which should help lock things in, but these don't appear to have helped much in my case.
Due to their size, they look a bit like you are wearing an old fashioned Bluetooth mobile headset, to make matters worse, the LED on the end of the earphone intermittently flashes advertising to everyone you are wearing them.
Sound Quality
Sound quality is a lot better than expected, you get a nice rich bass without any distortion, but this can sometimes come at a sacrifice of mid-range detail. Vocals and highs sound good, and I didn't experience the typical harshness of high frequencies at higher volumes compared to other affordable earphones.
I think the dominant bass sound works well with ANC as it helps drown out some of the noise that still leaks through.
I did experience some connectivity issues from time to time, AptX warns you that Wi-Fi can interfere with the high-quality mode, so when listening indoors, I had to switch to the efficient mode occasionally.
Battery
ANC is a big drain on the battery, these get 4-5 hours with the ANC on, a touch under what Edifier claim, likely due to volume levels. That's still good, and comparable to other ANC earphones.
However, switching the ANC off significantly improves battery, Edifier claims up to 11 hours, I have not tested them this much, but they definitely last longer than almost any other earphone I have used.
The downside of these is the fact that the earpieces themselves are massive in comparison to other brands.
Price and Competition
The Huawei Freebuds 3i or the Honor Magic Earbuds are the two alternative options that spring to mind, both are cheaper, with the Magic Earbuds being just £80 currently. In general, I prefer the sound quality of the Edifier TWS NB and the ANC is slightly better too.
The Huawei FreeBuds 3 are not just £103, I'd say they sound better than the Edifier, but the open fit design inevitably makes the ANC less effective compared to these.
While I have not tried them, the Aukey EP-N5 are well-reviewed, cheaper and offer IPX5 water resistance. However, the battery is smaller and only has a 10mm dynamic driver vs 13mm.
The Sony WF-1000XM3 is often regarded as the gold standard of in-ear ANC earphones, these will set you back £160, and the Apple AirPods Pro go up to £128.
Overall
The Edifier TWS NB sound almost too good to be true, £110 for active noise-cancelling earphones with 5-hour ANC playback with up to 33 hours total playtime when charging from the case and 11 hours per-use if you have ANC off.
Thankfully they don't disappoint too much, sound quality is better than I had expected with a rich deep bass and accurate mids and highs. ANC works, but it is far from class-leading, which is to be expected at this price. Battery life is superb, but this comes at a cost, these are the biggest and ugliest earphones I have used in recent times.
I also had some issues with Bluetooth/ aptX connectivity, forcing me to switch to switch high-quality sound off occasionally.
Minor niggles aside, these are still a good pair of noise-cancelling TWS earbuds. The Huawei Freebuds 3i are the only similar option I ave reviewed, and I am inclined to say these are better, it is just a shame they look so ridiculous.
Overall though, if you are looking for affordable ANC earphones these are definitely worth considering.
Last update on 2022-05-22 / Affiliate links / Images from Amazon Product Advertising API