This post started as just a review of the affordable OMBAR RGB Video Light. However, it is a relatively simple product, and there is not a lot to write about. There are many competing products on Amazon, and the defining feature of this product is its affordability compared to the others.
Overview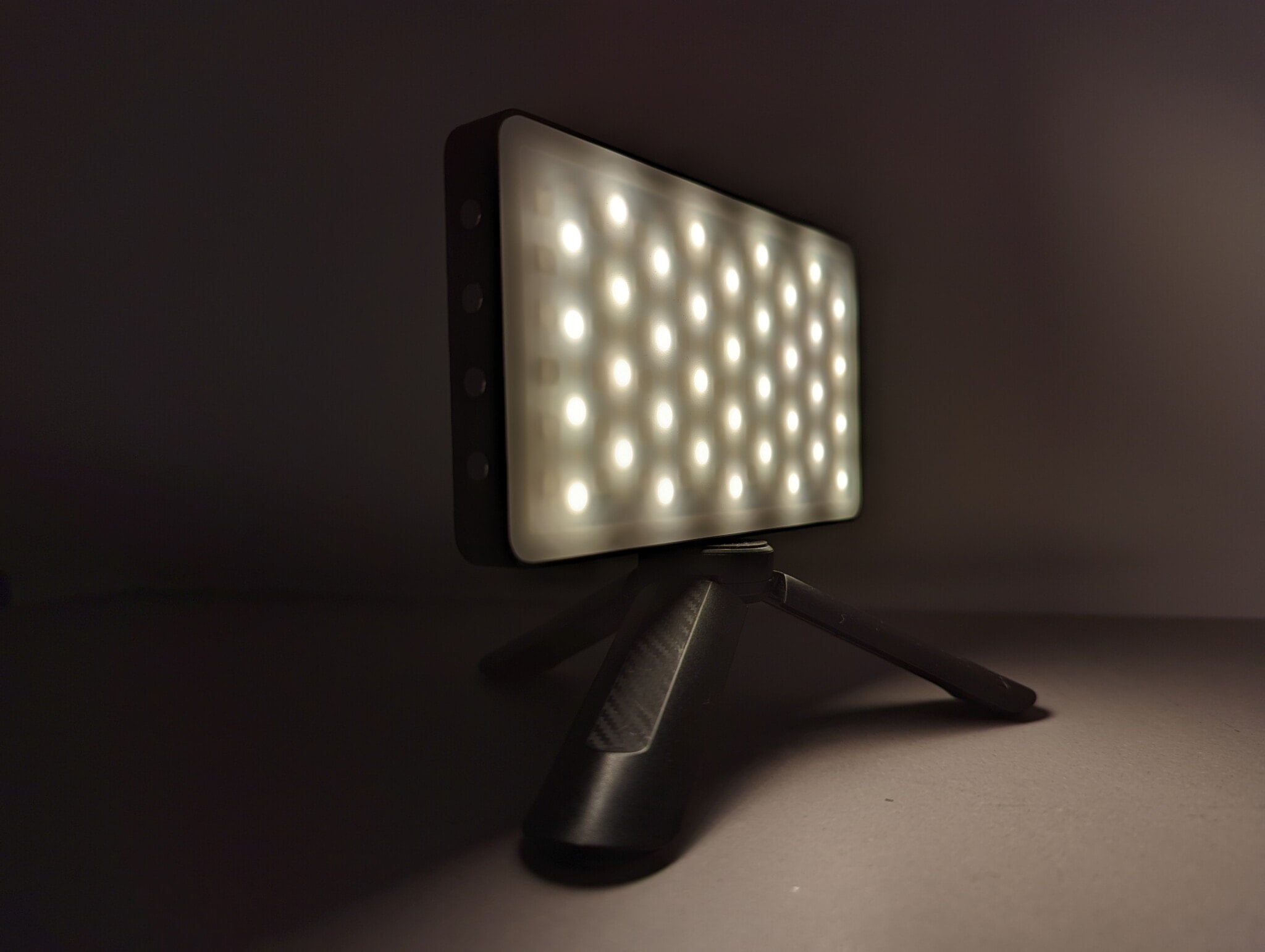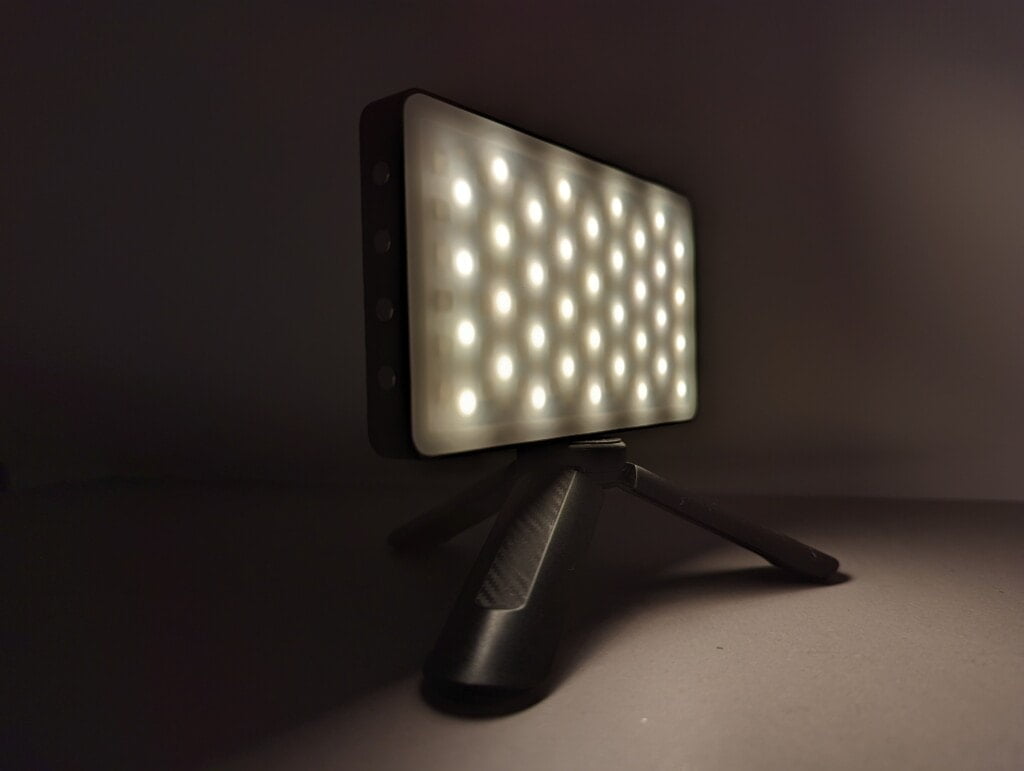 If you hadn't already guessed, this is a small pocketable RGB LED light panel with 1/4″ threaded holes that can be mounted on cameras and tripods. It is designed for a wide range of photography applications, such as nighttime photography or product photography.
In my case, it has been predominantly used for product shots. I am not particularly good at photography, and lighting is one of the things I need to improve. I have a lightbox, large panel LED lights and a large ring light, but they all have their limitations. Mostly, I am just too lazy to set them up each time I need to photo something.
With these portable lights, they just sit there on my desk, and I quickly grab it as and when I need it.
Specification
2500K-8500K
12 Common Light Effects
4000mAh battery with up to 6 hours of charge
Bottom and side with 1/4 screw
140 x 78 x 13mm
216g
In Use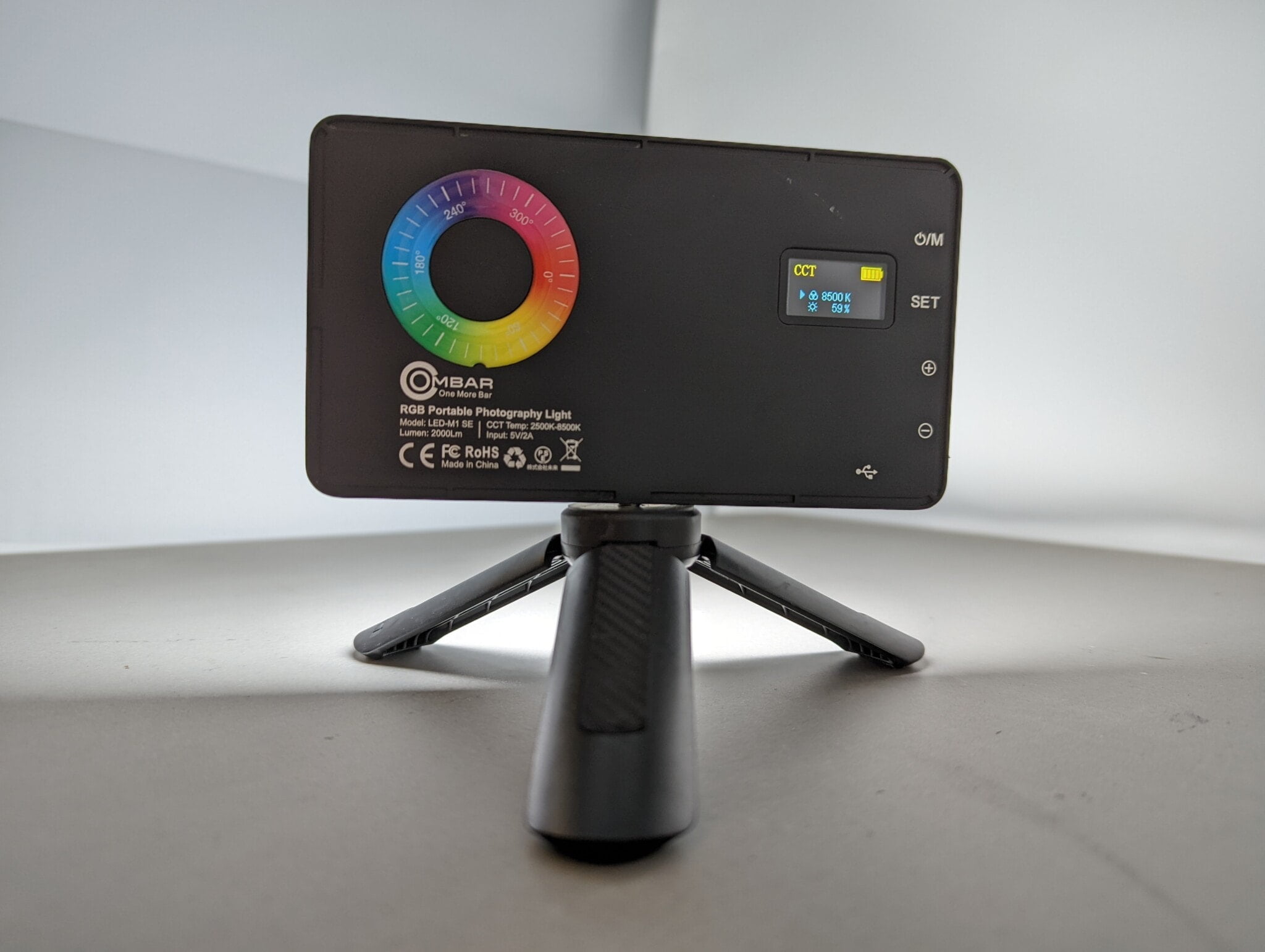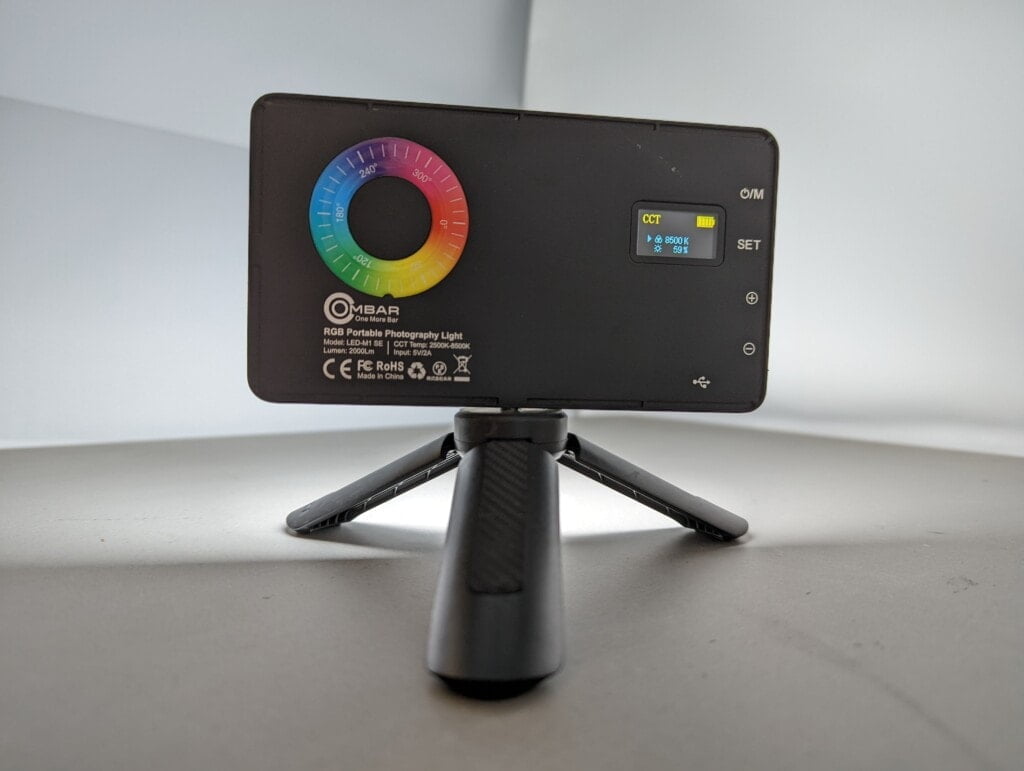 This came with a small hot shoe mount to attach to your camera. I mainly used it with a tripod.
It is incredibly easy to use. Once you have charged it up via USB-C, power it up, and you can control the lighting using the buttons on the side.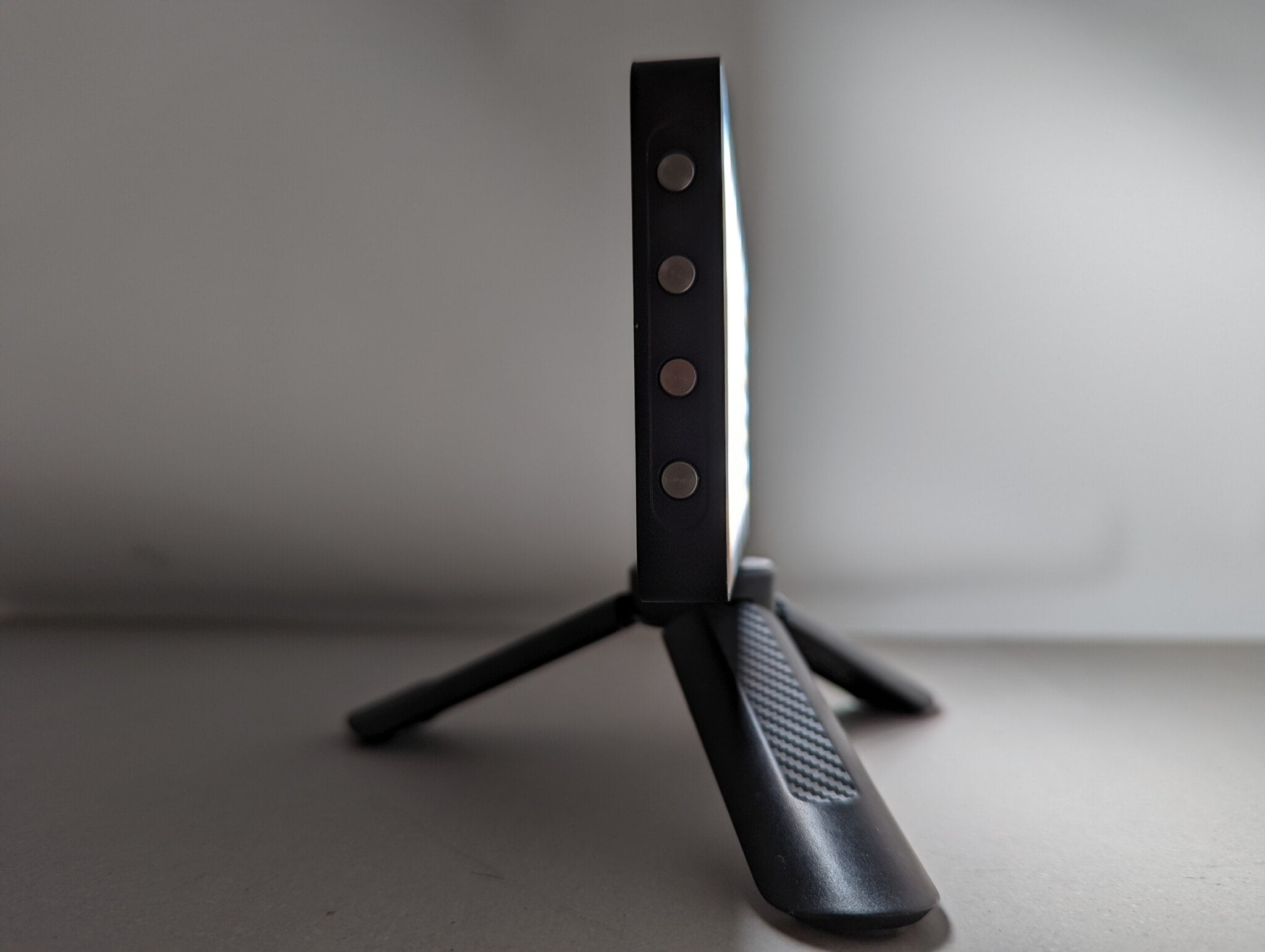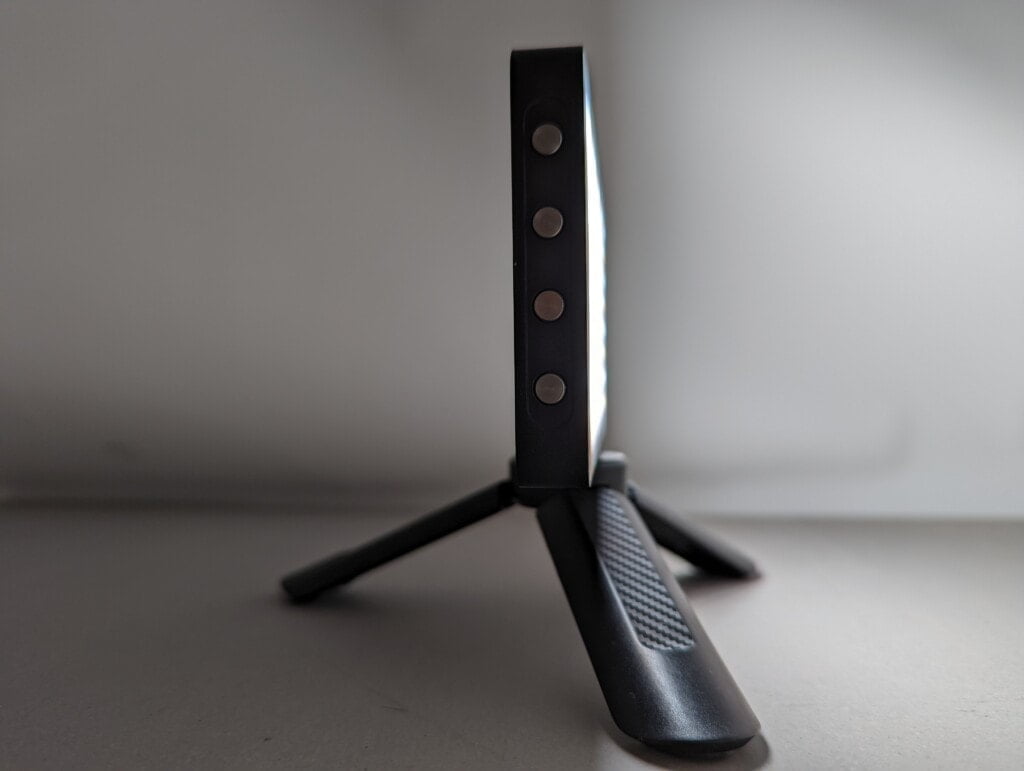 In the default mode, you have colour temperature adjustments that can go from 2500K-8500K. Pressing the up and down buttons will adjust this.
Press the set button, and the setting will switch to brightness, going from 0% to 100%.
If you quickly press the power button, it will change the mode. This will go from colour temperature HSV, RGB and FX. HSV and RGB give you granular control over the lighting colours, and then FX has 12 lighting modes covering different types of flashing and pulsating.
I can't find any specs on exactly how bright it goes, but it is very bright, in my opinion. I can't look directly at it when the brightness is high.
Best RGB Portable Photography Lights on Amazon
There are a lot of similar products on Amazon. Most cost more than this.
The OMBAR RGB Portable light is £45.95 on Amazon, and there is a 30% off voucher available, taking it down to around £30.
Lume Cube seems to be the leading brand name that gets recommended, and they have three options
The Lume Cube RGB Panel Pro is the top of the range option at £150. It has Bluetooth allowing you to pair it with an app providing you a greater degree of control.
Lume Cube Panel GO is well-reviewed at £100, which has 112 LEDs with 1.5 hours at max brightness of 1050 LUX. It has a smaller colour temperature range than the panel I reviewed, going from 3200K to 5600K.
Then the smaller Lume Cube Panel Mini LED Light is £70
The Godox M1 RGB LED Video Light is £125, and the stand out feature here is it's built-in hinged bracket allowing you to prop it up or mount it at different angles. It also has a large 2410mAh battery and 2500k-8500k adjustment.
On the cheaper end of the spectrum is the Luminfox LED Video Light. This appears to have a diffuser built in to create a smooth, softer lighting effect. This is almost identical to the OMBAR with 2500-8500K and a 4000mAh battery.
The Llano RGB Video Light is similar to the OMBAR in design and features but has a smaller temperature range of 3000K-6500K. It does, however, include a tripod and is attractively priced.
Overall
I like a lot of things about the OMBAR RGB Video Light. Its portability is good, with a wide temperature range and with plenty of brightness for my needs, and it is attractively priced compared to most products on the market.
I have not used it myself, but I'd say the Luminfox is the only other product on the above list that I'd seriously consider over this. The main difference is the diffused light giving you one solid colour, and it also has analogue wheels for its controls.
Last update on 2022-05-28 / Affiliate links / Images from Amazon Product Advertising API