Alienware 25 Gaming Monitor AW2518Hf Review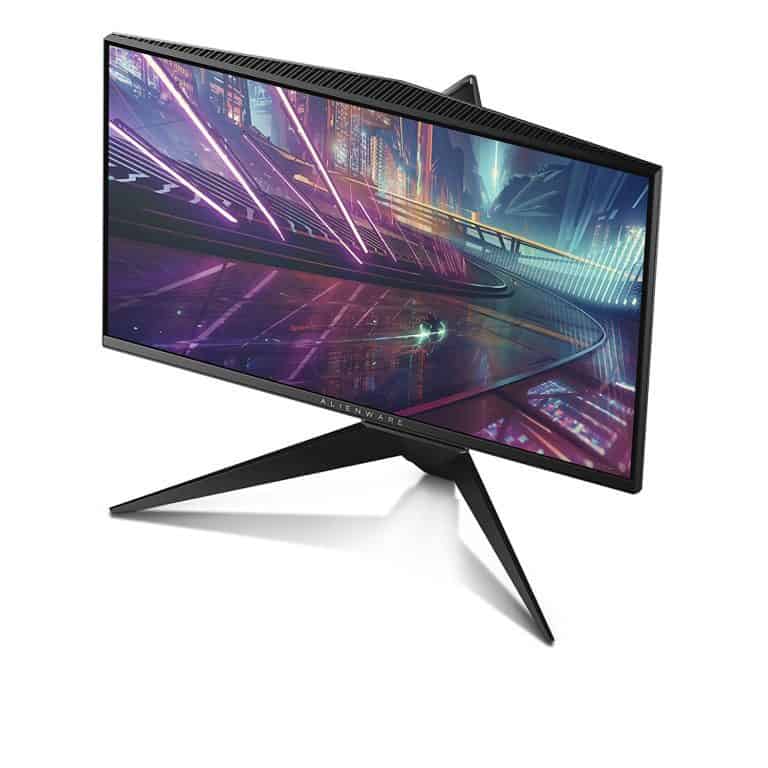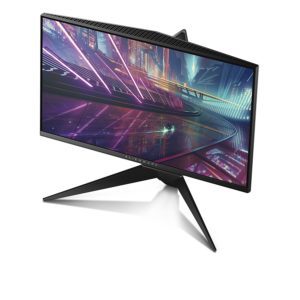 Product Name: Alienware 25 Gaming Monitor AW2518Hf
Offer price: 249
Currency: GBP
Availability: InStock
Build Quality -

90%

Image Quality -

80%

Features -

90%

Price -

90%
As much as we like to yearn for ultra-wide high refresh rate or 4K monitors, in reality for most of us, this is beyond our budget, both in terms of the monitor price and the PC required to run it.
If you are a gamer on a budget, then 1080p is still your best bet, and if you don't mind a 24/25-inch screen, there are plenty of affordable options. This is especially true if you use an AMD card and don't need GSYNC.
The Alienware 25 AW2518HF is one such option, even though Alienware is not really synonymous with affordable gaming the AW2518HF costs just £249.99.
While not the cheapest 24-inch on the market, it is possibly the best price based on its specification. You get 1ms response, Full HD 1920 x 1080 at 240 Hz and AMD Free-Sync, it also adopts the Dell XPS style infinity edge, giving you almost no borders along the sides and top.
In comparison, both Asus and Acer have cheaper models with big borders and a lower refresh rate of 144 Hz. The closest comparison I can find on Amazon is the Acer XF250QA which has an almost identical specification, slightly larger bezels and costs nearly £40 more.

If you want G-Sync it is a similar situation, just more expensive, the Alienware AW2518H costs £399 with Acer and Asus models costing at least £40 more.

For an arguably small screen, the Alienware comes in one of the largest boxes I have had, coming in an almost square shaped box. This is to accommodate its massive stand which requires no assembly apart from mounting the monitor to it via the VESA bracket. The large tripod style stand can conceal cables which will appeal to a lot of PC fans that are obsessed with clean looks. The stand allows for 130mm height adjustment, 90-degree pivot, 20-degree swivel to the left and right, -5, 25-degree tilt and the VESA mount is 100 x 100.
You get a nice anti-glare matte coating on the screen which I find essential in my office. There are the usual plethora of connections available including a DisplayPort 1.2, two HDMI 2.0, four downstream USB 3.0 ports (one with the quick charging capacity), and the headphones jack.
You get 6 buttons on the bottom right of the screen to control the OSD, navigating the menus is quite simple, but if you want to change the input, there are approximately five buttons presses to achieve this. Though rather cleverly Alienware has allowed you to map different commands to the shortcut keys which allowed me to switch between HDMI and DP with just 1 press.
Performance
Using a TN based panel is the same panel as you will find on any other similar specced screens. TN screens are often criticised for their inferior image quality, and to some extent, this may be true, it certainly can't compete with the UP2718Q which costs over 4 times the price, but it is far superior to my budget favourite the AOC Q2778VQE.
Out of the box, it is a bit bright, but once this is tweaked, I found the colours to be subjectively more accurate and vibrant than the AOC I use as my side monitor. Contrast and black levels remain decent across all my media tests, and I would regard the image quality as excellent for this price bracket.
I am not a competitive gamer, my idea of gaming is XCOM and Civilisation, though recently Far Cry 5, so my perception of what is a good response and smooth gaming is a little different. However, during gaming across multiple titles, I found the display to perform excellently, as you would expect for a 240Hz screen. The low-ish resolution means that games can run smoothly on moderately specced PCs and this will be a major selling point for this display.
Overall
If you fit into the target audience, specifically gamers wanting high refresh rate screens for AMD at affordable prices, then I can't think of a better choice than this display. Affordable displays tend to be ugly and cheap looking, and this certainly is not. Build quality and looks are fantastic. There may be better performing screen out there regarding image quality and viewing angles but you will struggle to get anything anywhere near this price point.
If you can live without G-Sync this is also an appealing monitor for gamers using Nvidia based cards, it is around £150 cheaper than the G-Sync version, which could mean the difference between buying a GTX 1060 or a GTX 1070ti if you were building a full system at the same time.