We were spoiled for choice in 2018 with a train of sophisticated smartphones, with little to none differentiation from each other. The best smartphones in the previous year gained momentum with their stunning photography and refinements to their appeal. And this is setting the bar high for the smartphones getting launched this year.
With budget smartphones continuously striving to match the quality of premium phones and the notch display coming to an end, we speculated and made a list of 5 smartphones trends that are ready to rock 2019.
1. Better Picture Quality
Smartphone photography is picking up the required pace in leaps and bounds over the last few years. Manufacturers are concentrating on adding more and better lenses.
Xiaomi is already gearing up to launch a phone with a 48-megapixel camera in 2019, setting a new record, leaving behind Huawei's 40-megapixel Mate 20 Pro and P20 Pro, and current the Nokia Lumia 1020, which had a 41-megapixel camera.
Along with this, the race to add more lenses has just begun. LG patents a 16 lens smartphone. As baffling this news is, as unclear it is to say whether this smartphone will ever penetrate the market. But one thing is sure, the desire to add more lenses will continue as a trend.
2.    Faster Charging

With battery technology facing a deadlock in an era of slimmer, sleeker designs or larger, power-hungry displays, there are manufacturers like Huawei, Oppo, OnePlus, and Meizu offering jaw-dropping charging speeds. In 2019, Qualcomm will introduce new triple charge system that will offer up to 32W for wired charging and 15W for wireless charging.
3. Face Unlocking
Face unlocking has been here for quite some time but Apple has redefined it by introducing Face ID. And we expect more Android manufacturers to follow the suit by providing faster, more reliable, and secure methods to use for payments.
The old fingerprint sensor has been deviated from the front to back to make way for an all screen front. While this has worked for most of the smartphones, some of them are facing design limitations. To solve this problem, the on-screen fingerprint sensor made an appearance this year but failed to woo the techies.
By far, face unlocking has proved out to be the easiest and quickest way to unlock your phone. Google has partnered with Huawei to make the 3D face unlock system work with Google Play, so we're expecting that more handsets would incorporate this technology in 2019.
4.    5G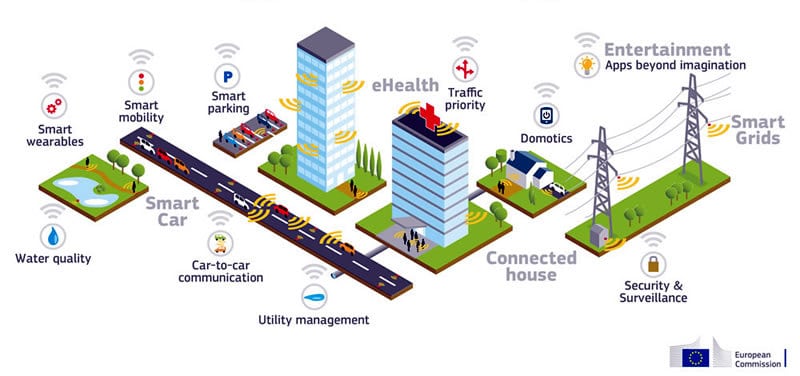 5G is going to have an amazing impact in 2019. It promises lightning-fast speed and many handsets would embrace it. This technology would take some time to make waves pan globe but definitely will get a great headstart. On the other hand, some lucky users would experience blazing fast browsing and downloading speed. Along with that, it is worth pondering that all 5G-enabled phones should also see very real speed boosts for downloads on 4G LTE networks due to the new modem in the Snapdragon 855, which will be incorporated in a lot of flagship Android phones.
5.    Foldable Phones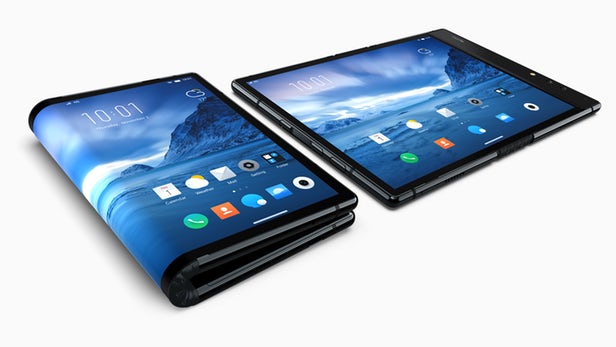 We've seen Royole and it is fascinating. We also know Samsung, Huawei, Oppo, LG, and likely a few others are working on folding phone designs that they may or may not show off in 2019. The fact is the forthcoming of foldable phones is inevitable, and the first wave going to be chunky, glitchy, and incredibly expensive. And this category of phones will require major work to build up into a mainstream trend.
Conclusion
2019 is going to be pretty exciting for smartphones and their manufacturers. Many new players are trying new things. Whether it is the coming of pinhole cameras or wireless earpods, we'll be witnessing a plethora of new things. So, these are few most anticipated trends we'll witness in the New Year.
Author Bio
This is Sharon Winget, Staff Writer with GoodFirms, a review and rating platform of top IT companies & software. A tech geek at heart, I strongly believe technology can transform societies. I enjoy blogging about web design, email marketing, and content marketing.