Zotac GeForce GTX 1660 Twin Fan 6 GB Review
Summary
A small, power efficient and affordable GTX 1660 which offers a good balance of performance and cost.
Following my Gigabyte GTX 1650 review, I have also been trying out the Zotac GeForce GTX 1660 with the aim to build an affordable gaming PC that can sit in the living room, which is also a capable media PC with Plex server and hardware transcoding.
Following a recent eBay 15% off voucher, I impulse bought the Gigabyte GeForce GTX 1650 Windforce OC 4G then decided I needed something more powerful and bought the Zotac.
The Zotac GeForce GTX 1660 Twin Fan 6 GB is currently priced at £209 on Scan which isn't the cheapest GTX1660 on the market, but the twin fan design allows the card to be used in passive mode. With the eBay discount, I managed to bag this for £178.98 via CCL
[content-egg module=Ebay template=list]
Features & Design
Graphics processor Nvidia GeForce GTX 1660, 1,530MHz (1,830MHz boost)
Pipeline 1,408 stream processors, 88 texture units, 48 ROPs
Memory 6GB GDDR5, 8Gbps effective
Bandwidth 192GB/sec, 192-bit interface
Compatibility DirectX 12, Vulkan, OpenGL 4.5
Outputs 3 x DisplayPort 1.4, 1 x HDMI 2.0b
Power connections 1 x eight-pin PCIe, top-mounted
Size 174mm long, 112mm tall, 36mm deep (dual-slot)
Warranty Two years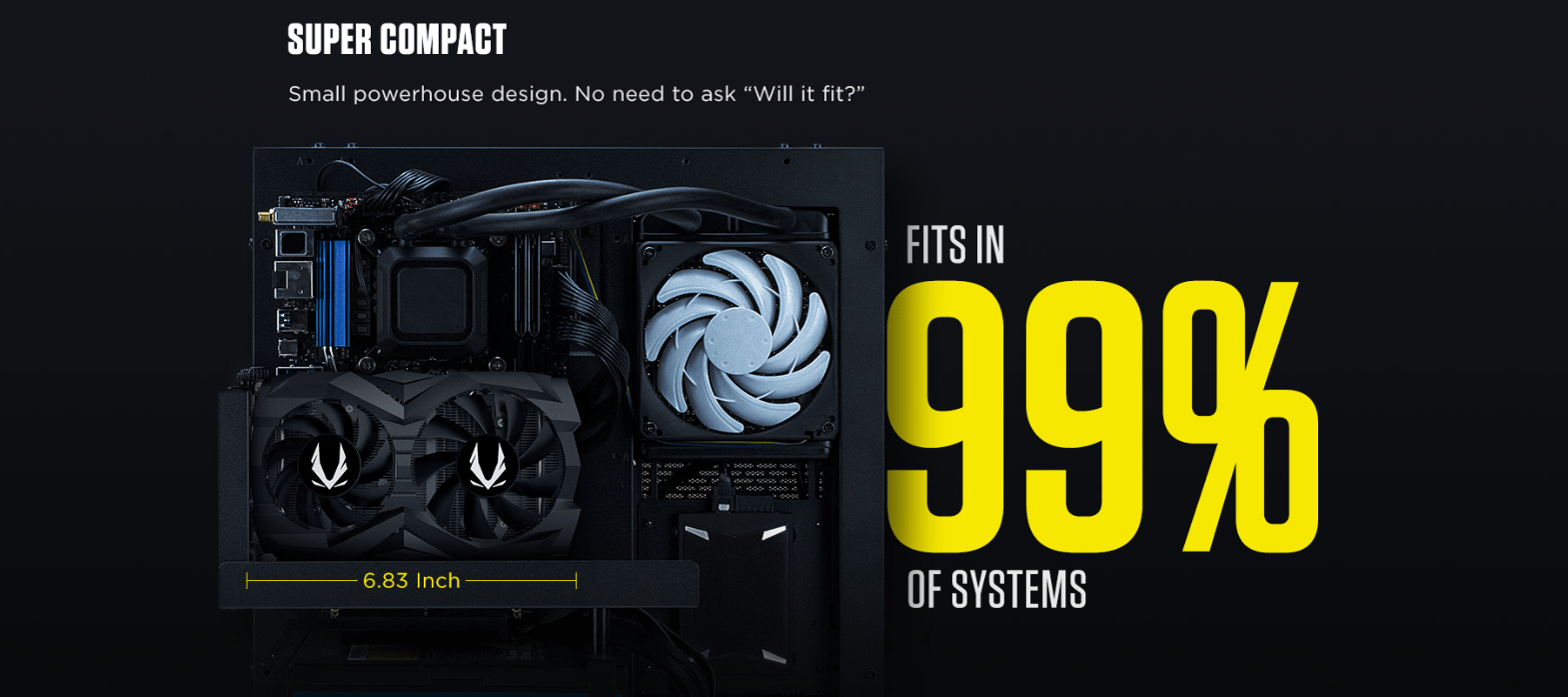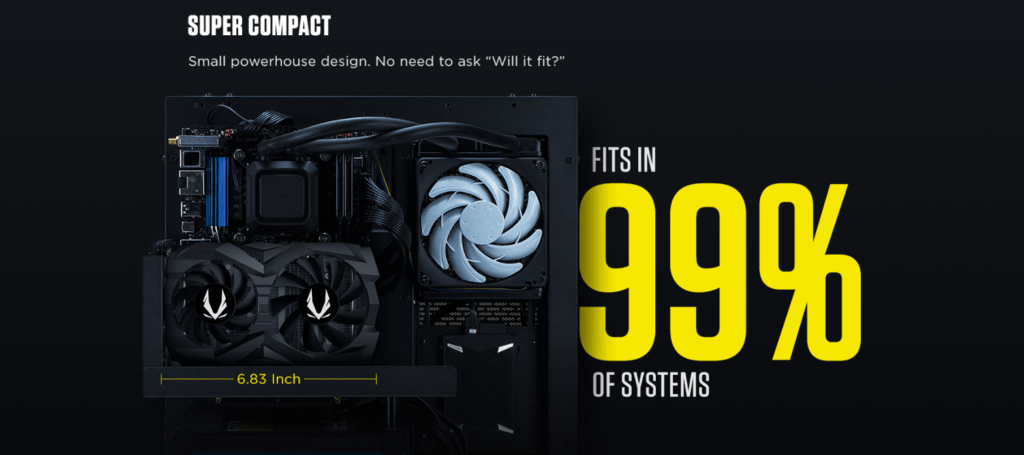 NVIDIA carved the GTX 1660 out of the "TU116" silicon by disabling 2 out of 24 streaming multiprocessors, resulting in a CUDA core count of 1,408 and 88 TMUs, which is still higher than what the "Pascal" based GTX 1060 6 GB packs. With 48 ROPs and a 192-bit GDDR5 memory bus driving 6 GB of memory, the rendering and memory subsystem is practically carried over.
This card runs at stock speed so is as basic as you get. This also means it has a stock TDP of 120W and the eight-pin PCIe power connector is more than sufficient for this since it's rated to 150W. Users can increases the power limit manually up to 111 percent, roughly 133W.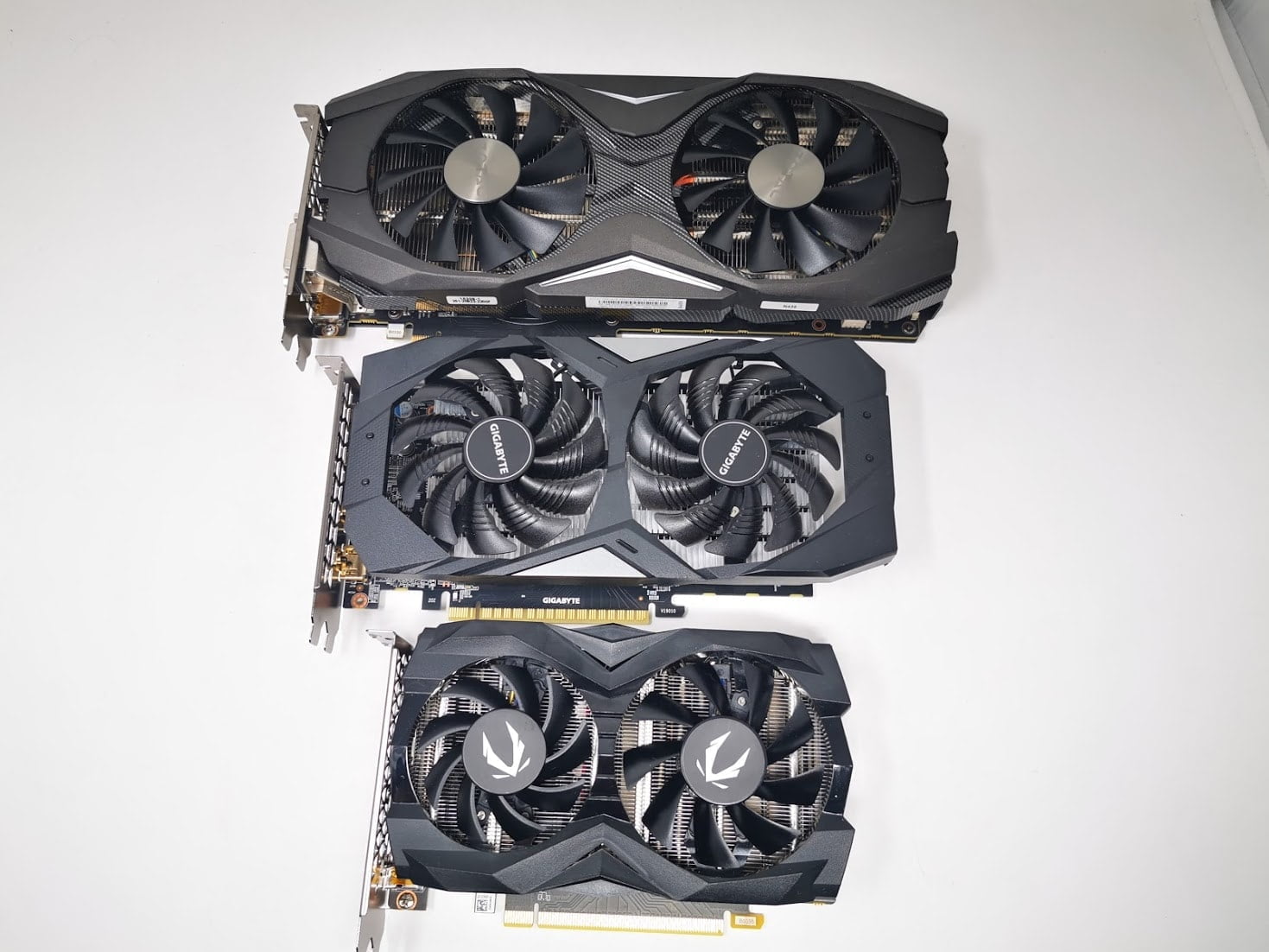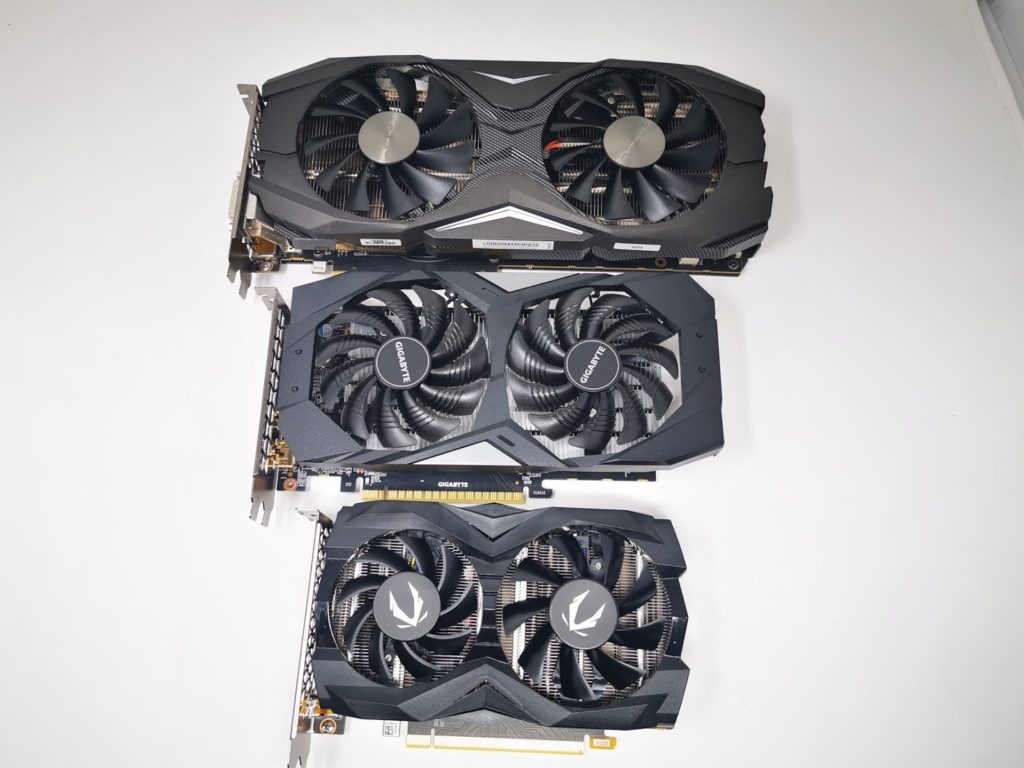 While this is a two fan design, it uses a compact PCB making it considerably smaller than the Gigabyte GTX1650 I previously used. This is perfect for small form factor PCs and Zotac claims that it can fit in 99 percent of systems.
There is a cost of this petite size, the card uses two different fan sizes one is about 70mm in diameter and the other about 80mm, The main problem with this card is that it does not run in passive mode, I mistakenly assumed it would, being a twin fan, so for silent PC enthusiasts, this may not be ideal.
Test Setup
This was tested on my main PC for benchmarking, as this allows me to keep future reviews using the same hardware.
AMD Ryzen 2700 – at stock clocks for the review
ASUS ROG STRIX X470-F
32GB Corsair Vengeance LPX DDR4 3000 MHz
Samsung 970 EVO 500 GB NVMe
Benchmarks
Time Spy
In Time Spy this scored 5423 compared to 3654 of the GTX 1650 the GTX 1070 that I use on my main PC scored 5947
Firestrike Ultra
In Firestrike Ultra this scored 2844 while the GTX 1650 was 1413
Gaming
While this is capable of gaming for gamers on a budget, in a lot of the tests it doesn't fall that far behind the GTX1070 or going back another generation, at 1080p it offers similar performance to the GTX980Ti.
In Far Cry 5 with DX11 at 1080P, it achieved a competent 82+FPS on average who;e at 1440p it managed 60FPS
It handled GTA5 with ease at around 110fps on average at 1080p while 1440p was still over 80FPS,
In Shadow of the Tomb Raider which I achieved 66FPS at 1080p and 44FPS at 1440p.
The Witcher 3: Wild Hunt 79FPS at 1080p and 50FPS at 1440p.
Value wise, it still faces stiff competition from AMD as the RX580 can be had for as little as £169.99 and this card only falls a little behind in terms of performance.
Fans
This card lacks a passive mode, which is a problem for me as I am quite sensitive to fan noise. It is understandable in gaming, but under light load, I like a perfectly quiet PC. The fans idle at 1,400 RPM and they are very quiet, with the case panel on and away from your immediate vicinity you probably won't notice them. However, due to the small fan size, the audio profile is quite high pitched, which is something that particularly annoys me.
I doubt it will be an issue for 95% of people, but it is something worth considering.
Zotac FireStorm
The Zotac software is decent and allows you to tweak the settings of your card, this includes overclocking, underclocking, and tweaking the fan profiles.
You can set up profiles so it is easy to switch when doing different tasks. I have an underclocked profile for when I am doing writing and web browing to help keep fan speeds down.
Overall
Overall this is a solid performing card that offers reasonable value for money offering a superior cost to performance ratio than the GTX1650 I previously reviewed. However, it still faces stiff competition from AMD thanks to the current low pricing of most of their models.
Its small size makes it perfect for small form PCs or perhaps for anyone that has bought a pre-built and needs something that can easily fit into most cases.
It runs cool and is power efficient so you can squeeze a little extra performance out of it if you design. For quiet PC fans, the always on fans could be a problem dependant on how far you are from your PC. In my living room, with it on the other side of the room, I couldn't hear anything, however knowing the fact that the fans are still spinning is putting me off keeping this card.
If you don't mind the slight fan noise then this is a great card for both 1080p and 1440p gaming.