Today Xiaomi officially launched the Mi Electric Scooter Pro 2 and the Mi Electric Scooter 1S in the UK. However, they have already been launched in the past, and you can even buy the Xiaomi Mi Pro 2 from Halfords for £599.99
With a recent change in the law (for rentals) and a shift away from using cars since the pandemic, interest in electric scooters is no doubt high, and Xiaomi, arguably, has the best on the market.
The Xiaomi Scooter M365 is the one that gets universally recommended, so what is different with these new scooters?
Don't expect big upgrades – these are just more likely to comply with the law
Well for a start Xiaomi haven't sold the electric scooters themselves in the UK before, and I don't think the M365 is the official name for the UK.
There is effectively no meaningful difference between the M365 and the newly announced Xiaomi 1S with the exception of an added driving mode (speed) and upgraded LED display. Beyond that t looks like they have just made it more compatible with potential future legal requirements, which basically includes reflectors and a licence plate holder.
Similarly, the Xiaomi M365 Pro hasn't really been upgraded much, the new Xiaomi Pro 2 has the new LED display, reflectors and licence plate holder.
While a minor upgrade, the LED display will now show the speed, battery, distance & ride mode
Mi Electric Scooter Pro 2 vs Mi Electric Scooter 1S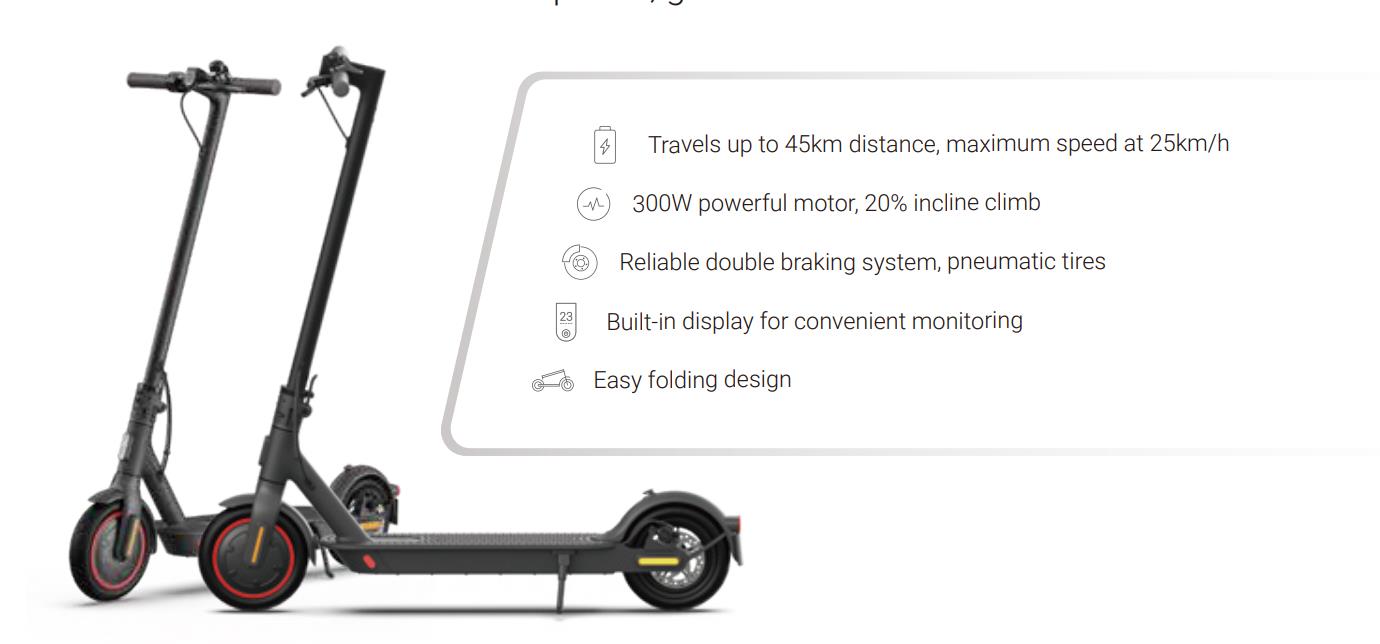 So with no real difference between the two pro models and the M365/1S let's look at what the added cost a Pro model gets you.
Basically, its just range. The 1s can go for 18.6 Miles / 30km then the Pro models can go for 28 miles / 45km.
The increased range adds to the weight, the 1S is 12.7G while the Pro and Pro 2 are 14.2 kg
Price and Availability
As I write this, Xiaomi hasn't announced their price yet, but the bikes are on sale at Halfords, so we can assume they will be the same
The older Xiaomi M365 Pro is also £599.00 (on Halfords)
But you can save £30 by getting the almost same specced Xiaomi Mi M365 for £469.00
No products found.
No products found.
Xiaomi Mi Pro 2 Electric Scooter Features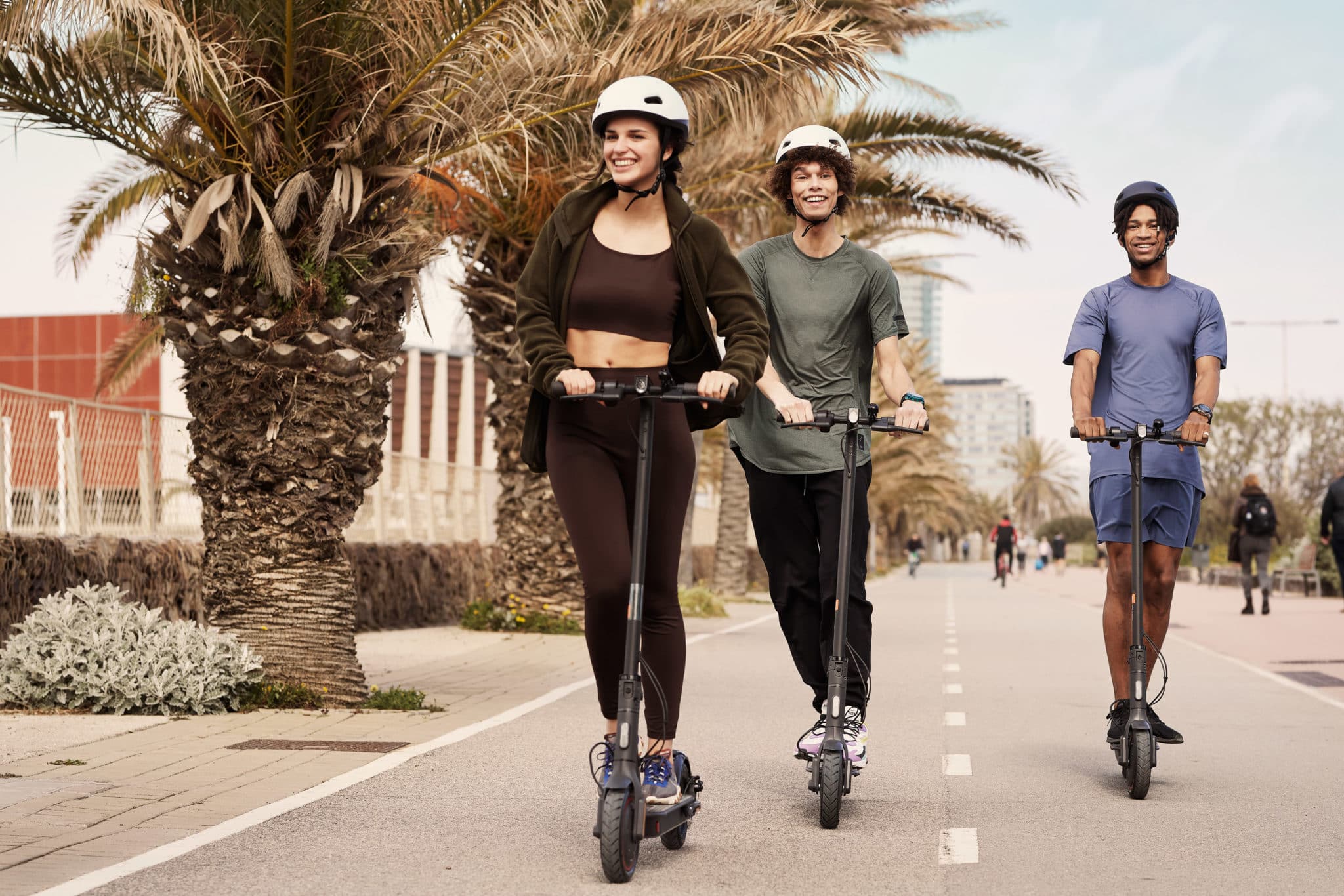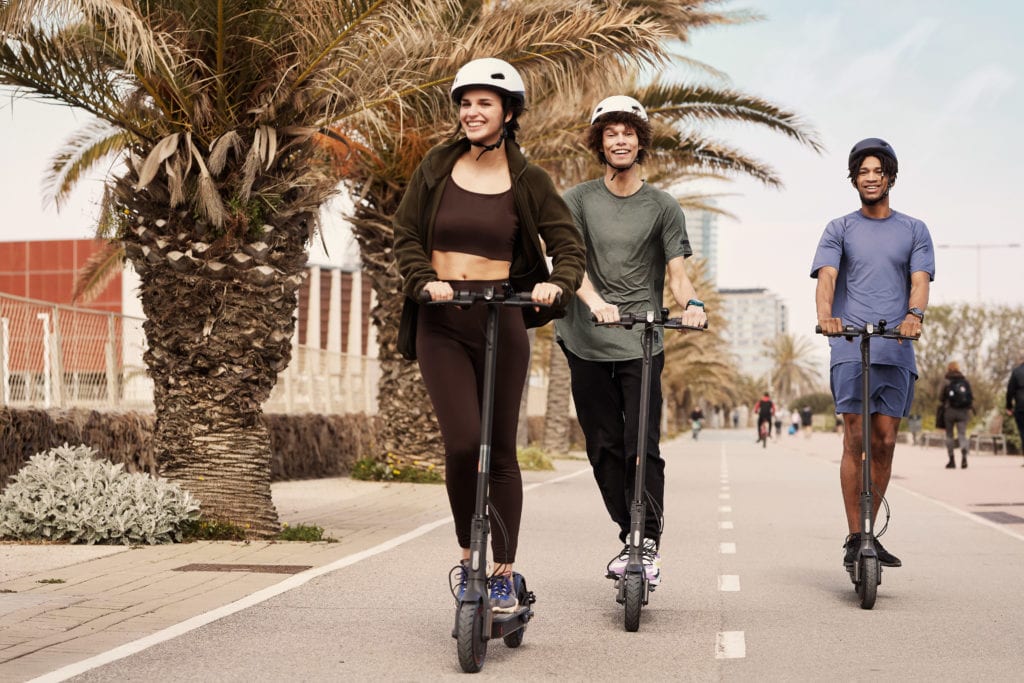 Maximum speed 15.5mph
Maximum range in optimum conditions 28 Miles / 45km
Typical range in average conditions 20 Miles / 32km
Dual braking system – Automatic electronic regenerative brakes with E-ABS and rear disc brake
Skid resistant and shock absorbing 8.5 inch pneumatic tyres
Sophisticated cruise control system
Upgraded LED display with speed, battery level, distance and driving mode
Three speed modes – Speed, Normal and Eco
Brand new front, rear & side reflectors and a licence plate holder for added safety
Front, rear and brake lights
Smart phone enabled – connect via Bluetooth to the Mi Home App
2 Year warranty – Official UK stockist
Xiaomi Mi 1S Electric Scooter Features
Maximum speed 15.5mph
Maximum range in optimum conditions 18.6 Miles / 30km
Typical range in average conditions 13 Miles / 21km
Dual braking system – Automatic electronic regenerative brakes with E-ABS and rear disc brake
Skid resistant and shock absorbing 8.5 inch pneumatic tyres
Sophisticated cruise control system
Upgraded LED display with speed, battery level, distance and driving mode
Three speed modes – Speed, Normal and Eco
Brand new front, rear & side reflectors and a licence plate holder for added safety
Front, rear and brake lights
Smart phone enabled – connect via Bluetooth to the Mi Home App
2 Year warranty
Xiaomi Mi Electric Scooter Pro 2 vs Mi Electric Scooter 1S vs Xiaomi Scooter M365 Specification Comparison
| | Xiaomi M365  | Xiaomi 1S  | Xiaomi M365 Pro  | Xiaomi Pro 2  |
| --- | --- | --- | --- | --- |
| Max Range | 18.6 Miles / 30km | 18.6 Miles / 30km | 28 Miles / 45km | 28 Miles / 45km |
| Typical Rage* | 13 Miles / 21km | 13 Miles / 21km | 20 Miles / 32km | 20 Miles / 32km |
| Average Run Time* | 50 Minutes | 50 Minutes | 1 Hour 15 Minutes | 1 Hour 15 Minutes |
| Battery | 36v 7.8ah | 36v 7.6ah | 36v 12.8ah | 36v 12.8ah |
| Motor Power | 250W | 250W | 300W | 300W |
| Max Speed | 15.5mph | 15.5mph | 15.5mph | 15.5mph |
| Safety Features | - | Reflectors & license plate holder | - | Reflectors & license plate holder |
| Front Brake | Automatic electronic regenerative brake with E-ABS | Automatic electronic regenerative brake with E-ABS | Automatic electronic regenerative brake with E-ABS | Automatic electronic regenerative brake with E-ABS |
| Rear Brake | Disc Brake | Disc Brake | Disc Brake | Disc Brake |
| Speed Modes | 2 - Normal and Eco | 3 - Speed, Normal and Eco | 3 - Speed, Normal and Eco | 3 - Speed, Normal and Eco |
| Display | Basic LED display with battery & ride mode | Upgraded LED display with speed, battery, distance & ride mode | LED display with speed, battery & ride mode | Upgraded LED display with speed, battery, distance & ride mode |
Last update on 2022-05-25 / Affiliate links / Images from Amazon Product Advertising API