Innovative companies challenge the rigid boundaries set by their industry.
They look beyond what others are doing and simply do things differently. They zig where other companies zag. And they constantly give birth to unorthodox ideas and fearlessly test them out to see if they can fly.
And we consumers are gifted with remarkably useful, revolutionary gadgets and tools which make our existence here on planet Earth a bit more pleasant.
Tech and Innovation Trends for 2019
As we've barely passed this year's doorstep, we witnessed a lot of interesting innovations in 2018. And if you pay attention to the trends behind them, you will notice some that stand out.
Blockchain technology is one of the big ones. In order to understand what all the fuss is about, here's an article explaining it.
Originally made to serve as a ledger for Bitcoin, experts predict that blockchain technology will be one of the leading innovation trends this year.
And speaking of innovation, let's have a look at those forward-looking companies that made an impact on us gadget-loving people in 2018.
Apple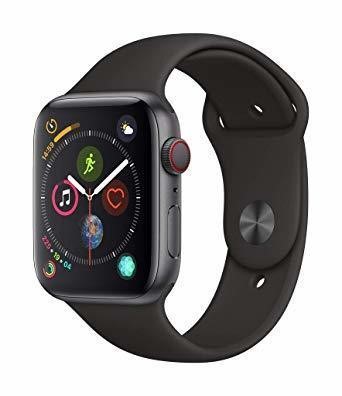 We couldn't allow this list to exist without Apple in it. While 2018 was not the most revolutionary year for this company, they did introduce critical updates to existing products that delighted many of their users.
Plus, we got the HomePod – a top-notch, premium home speaker that makes your music sound terrific.
We also witnessed a major overhaul of the Apple Watch in the form of S4. This watch features next-gen sensors everywhere, intuitive heart-rate monitoring, an SOS function, and enhanced call quality, making it indispensable in any tech-geek-on-the-go's everyday carry.
Google
Google's obligatory ranking on this list is fully justified – Google has been assisting us with everything we do both in the on-line and off-line world.
One of Google's notable gadgets of 2018 is the Google Home Hub. While smart photo frames are old news, the Google Home Hub is innovative in the sense that it's less of an invasive piece of technology and more of a natural household object.
Instead of a camera, it has a clever 'ambient' mode where it uses warmer shades at night and automatically flips to a non-intrusive digital clock in the dark.
Tesla
Before we round off the triad of the innovative big three and see what the minnows of the tech world had to offer last year, let's talk about Tesla.
Last year we saw the Tesla Model 3 top the global sales of plug-in electric passenger car and totaled about 147,000 units sold since inception. 2018 was the year for this car.
And with Tesla's team working on extending their batteries' discharge times and improving their cars' performance on the road, it seems inevitable that we will see more of these as the time passes.
FUN FACT: Did you know that you could buy a Tesla with Bitcoin?
Expedia
The global travel company that employs technology to make the perfect recommendations to travelers is going strong in 2019.
With hundreds of millions of bookings of their app, they constantly break the barriers of conventional traveling and bring traditional travel agencies lots of headaches.
For that purpose, Expedia heavily invests in testing and machine learning to make the booking experience as personalized and predictive in real-time as possible. With more than 700 data scientists on their team, they also create algorithms for detecting fraud, adding extra layers of safety and protection for their users.
Expedia is also one of the companies which allow people to pay with Bitcoin on mobile devices.
Palm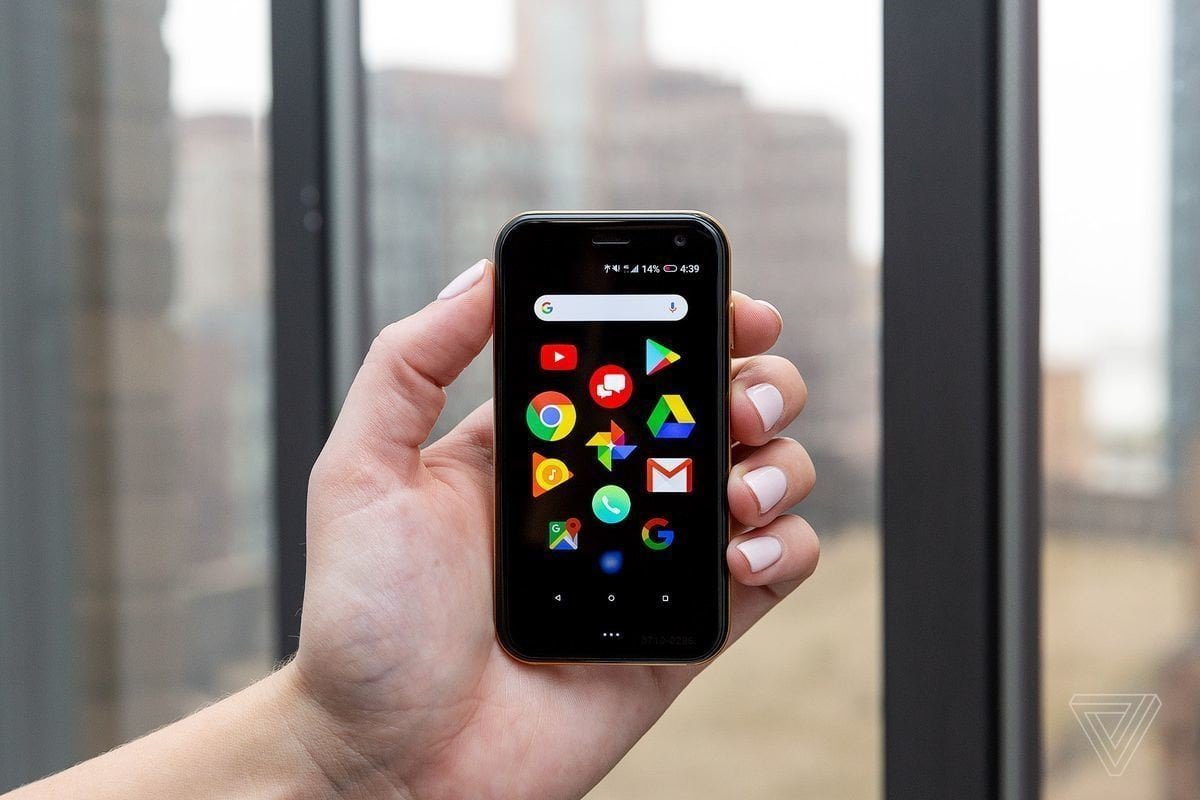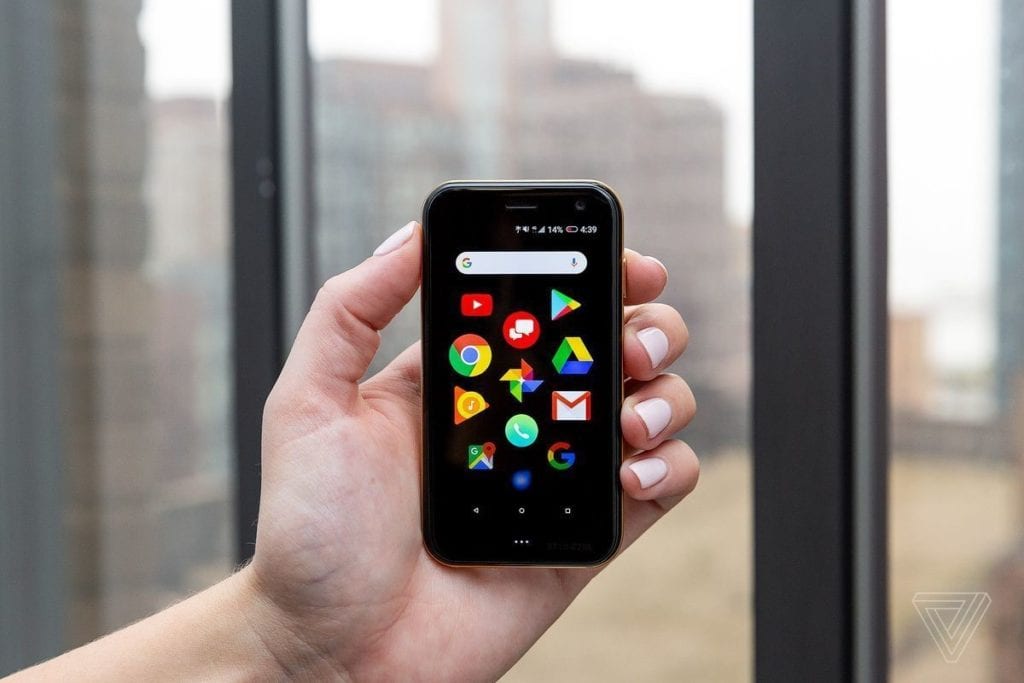 Palm is a startup (with a strikingly familiar name) that is contrarian by nature.
It takes a 180-degree turn from the 'bigger is better' race of modern smartphone companies and pledges to help battle the worldwide phenomenon that is phone addiction. A noble mission indeed.
By introducing the Palm Phone – a smartphone with a measly 3.3" screen – it crushes the norm of smartphones one-upping each other every year.
DOLBY
If someone brings up the word Dolby in a conversation, what is your first thought? If you're like most people, it brings a sense of unrivaled audio quality and images of home cinemas with booming surround systems.
Last year Dolby came up with the Dolby Dimension – a new pair of wireless Bluetooth headphones.
Their feature the special Dolby LifeMix technology which gives you an unmatched noise cancellation that allows you to enjoy the premium sound without any disruptions from outside.
NAVER
One of the less familiar names on this list, NAVER is the largest Internet provider in Korea. They introduced the Mars earbuds – one of the many earbuds on the market featuring a real-time translation service.
What makes these unique though is that each person needs to wear one earbud, making them an affordable choice.
Equipped with LINE's Clova AI – a virtual assistant that unites Siri, Alexa, and Google Assistant for better service – they support up to 10 languages at the moment.
NVIDIA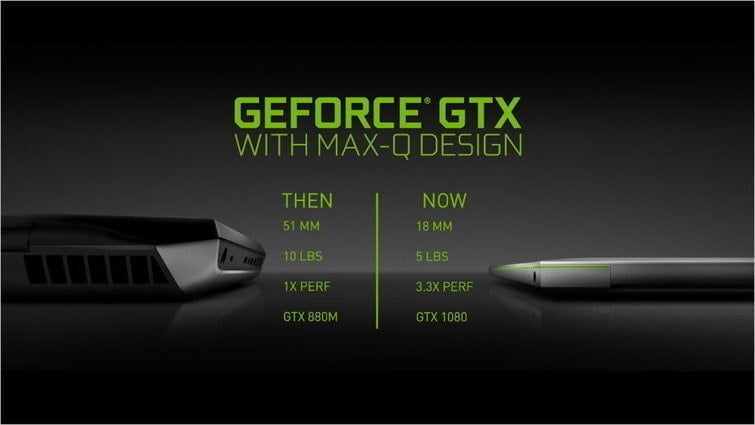 A company that has indirectly brought many tears of joy to gamers both new and old worldwide, NVIDIA had been busy in 2018.
They revolutionized the gamer experience yet again with the new Max-Q design tech that made waves in the gamer laptop market last year.
NVIDIA reinvented the clunky, thick and ugly design of the typical high-end gaming laptops – allowing them to be incredibly elegant, thin and quiet – and more portable than ever.