Anyone living in the UK will be familiar with the late-night television adverts trumpeting the latest offers from online casinos: "Join tonight and get 10 free spins", or "Deposit £10 and play with £30" is the sort of promo line you'll hear as you drift away on the couch. But, what is advertised is not always the best offer. Indeed, it's not necessarily the best offer at that particular casino.
To get your head around this, you first must consider why the online casino is giving you a bonus offer in the first place? The easy answer is, of course, that it is all about enticing you to sign up, to use the offer to get you 'in the door'. They may take a loss with the initial payout of the bonus, but in return the casino gets a new, possibly loyal, customer.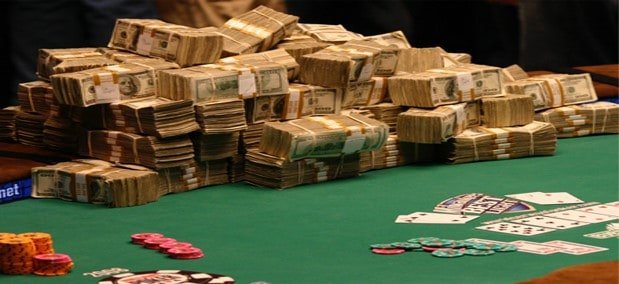 This Photo by Unknown Author is licensed under CC BY
However, the other aspect we must consider is that these promos and bonuses are only made available because online casinos are in direct competition with each other. If, hypothetically, there was only one online casino available to UK players, it's unlikely that bonus offers would be as generous, if they were even offered at all. In short, online casinos must outdo each other in terms of offers to succeed in a saturated market place.
This idea of competitiveness goes a little further, however, when you take into consideration other marketing practices. In this case, it is to do with third-party casino review and listing sites. In a similar manner as, say, Quidco, Groupon or Wowcher, third-party sites can point you towards the best offer, or even have an exclusive tie-in with the casinos that allows them to bring an exclusive bonus to their readership.
But, just as online casinos will compete with each other in different countries, they will also compete with each other across different countries. What that means is that you may find a bonus offer for a top online casino tailored for players in another country. Sweden, for example, where there is a lot of crossover with UK casino brands – Leo Vegas, Casumo, Dunder – can have bonus offers that are much more lucrative than those offered in Britain.
Accessing a third-party site in another language should not be seen as an impediment to getting an exclusive bonus offer. You can easily translate the page with a simple click, then weigh up whether the bonus is better than the one offered at a UK site. In most cases, you'll be redirected back to the casino site in your home country. There are other benefits too, such as the sampling of a casino without registration, where you can get your bonus, deposit, play and withdraw without registering any details.
The overarching advice here is that the rules are changing in the way we buy products: If you purchase a night in a hotel, you go to comparison sites like Trivago; If you buy car insurance, you go to comparison sites like Money Supermarket. You do not simply take the first offer you see. Online casinos are no different, and if you look beyond the traditional boundaries, you might get a lot more than you expect.
Featured image: This Photo by Unknown Author is licensed under CC BY