Device and technology made significant strides this year in terms of design and innovation, and we've seen through the latest gadgets and applications. This 2019, there's been a lot of new applications people fell in love with, such as creative bobble-head applications. 2019 is about to end, but before it does, let's not forget some of the most creative bobblehead apps people loved this year.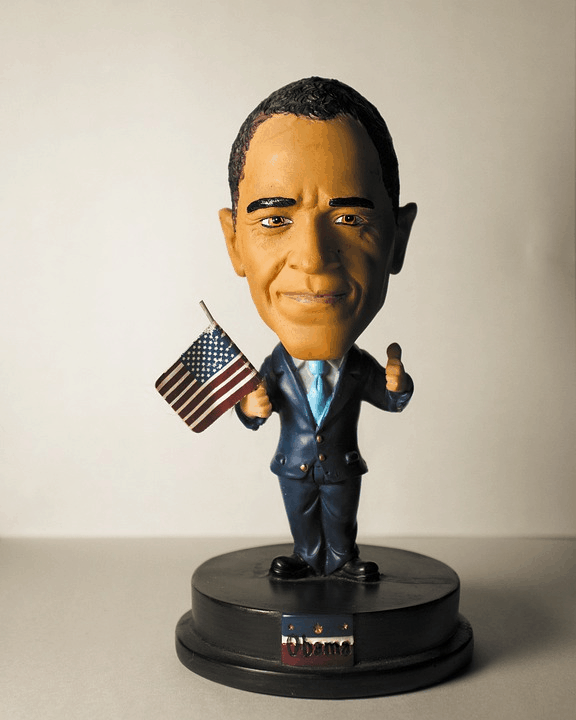 Animate Me Pro
People fell in love with this application immediately because of its simplicity and creativity. If you want to make a funny and personalized bobblehead, Animate Me Pro is one of the best out there. You can make your character and mix-match different pictures. There's a lot of flexibility tools in this app, and there's even a crop feature so you can select the image you want to use.
If you're looking for a simple application to play around with, Bobblicious won't disappoint. App users can customize their characters, and they have several options to choose from, like bodies, heads, and backgrounds. The beauty with Bobblicious is that it pays tribute to the real bobbleheads we have in real life, albeit with more fun and creativity. Unleash your creativity with this app, and have fun.
This is another great application for people who want to have that classic bobblehead feel. Similar Bobblicious, Bobble My Face is a simple application that allows you to make bobbleheads of yourself and your friends. The app can be pretty addicting, especially when you have your friends and loved ones using the app with you.
A lot of people fell in love with the BobbleApp, because it lets users create their bobblehead. There's a ton of options to choose from with the application. Unlike other applications, however, it stands out because the app can convert your bobblehead designs to stickers which you can use on your messaging applications. It works on messaging apps like Line, Google Hangouts, and Whatsapp.
The app is popular among a lot of students because of the sticker function, and they can express themselves in many ways. The sticker the app generates fairs well with other stickers from messaging applications
This is another application to enjoy with your friends, especially if you want to make funny bobbleheads. The interface is pretty easy to navigate, and you'll only need to provide a photo of yourself or your friends. There are a lot of backgrounds to choose from and even body types. What makes this application funny is that you can place your friends face in different kinds of body types and have a good laugh about it.
Zombie-themed movies, television series, books, and games became a big hit this year. It doesn't come as a surprise that "Make a Zombie" became one of the best creative bobble-head apps for this year. Who doesn't want to build their bobblehead zombie version of themselves or their friends? It's a great app enjoyed both by adults and children.
It's no surprise that the developers came out with a new version, Make a Zombie 2. In the second version, there are new items available for users to choose from. The application has a lot of customizability options in terms of background preferences and clothes. But what set this app apart is that you can also customize its eyes, nose, hair, mouth, and more. No bobblehead zombie will ever be the same with this app.
Everyone can take a selfie and turn it to something creative and fun, and this is what the My Idol app promises to deliver for its users. My Idol adds a twist in creating a bobblehead by transforming their creation into a character that can sing and dance. There are a lot of options to choose from in the application, and the most popular tool is the clothes selection.
This application can immediately transform your old still photos to static ones. You can modify your photos can give it a new life by adding a funny twist to it. Bobblematic is a perfect application for people who want to provide a new experience to their photos. When you shake your device, the bobbleheads would also shake, giving it a realistic feel.
Bitmoji
Albeit different than what bobbleheads originally stand for, Bitmoji became a popular option because of its customizability, similar to the bobblehead apps. Bobbleheads are fun to play with and collect, and it's even a great gift suggestion. You can find custom bobbleheads here, and your options are endless.