The original Mi MIX was launch back in 2016 with its beautiful bezel-less design, well before the Galaxy S8 or iPhone X.
The Mi Mix 2 was subsequently released with upgraded internals in September last year.
Fans have been eager to see how far Xiaomi can push their designs, and this may finally come to fruition at MWC in Barcelona next month.
Dubbed as Mi MIX 2S, leaked renderings show it doesn't deviate from the original design too much and has an all-glass front with minimum bezels around the display. According to reports, the phone will have an "almost 100%" screen. In order to achieve the form-factor, Xiaomi is reportedly going to make some changes such as moving the front camera from the bottom to top right corner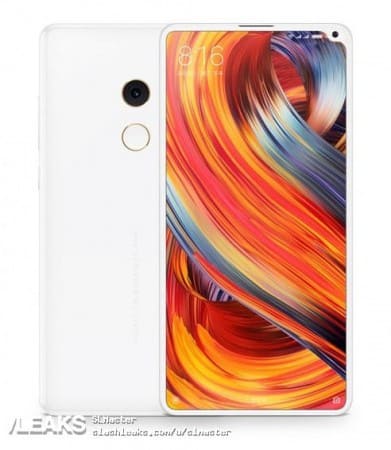 The rear of the phone houses a single camera lens, a fingerprint sensor, and a ceramic body.
There is no word on specifications, but the Xiaomi Mi Mix 2 launched with high-end specs including Snapdragon 835, 128 GB storage, 8 GB RAM, 12 MP front camera and a 3400 mAh battery. Many saw the camera as the most significant disappointment on this phone, and hopefully, then next iteration will improve this.
Other than the Mi Mix 2S, Xiaomi is expected to launch the Mi 7, the successor to the Mi 6, and the Mi 6X which is the follow up to the Mi 5X/Mi A1