We love Xiaomi at the moment, the Xiaomi Mi A1 could be the budget phone of the year, and we are not even out of January yet.
We now have details on 2 of their upcoming handsets the Xiaomi Mi 7 and the Mi 6X.
Xiaomi Mi 7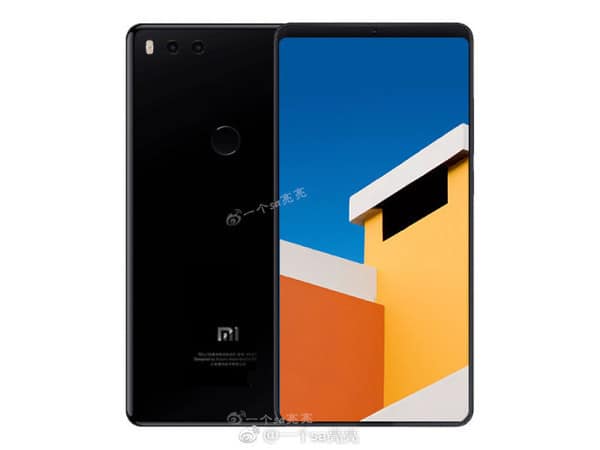 The Xiaomi Mi 7 should be the next flagship phone from the company, and it is expected to feature top-of-the-line hardware for an under $500 price.
Xiaomi has not officially announced a release date for the Mi 7, but the company has scheduled to exhibit at MWC 2018.
The upcoming Mi 7 is supposed to be the first phone to feature a Snapdragon 845 SoC and it is likely to come in both 6GB and 8GB RAM variants to amp up the performance even more.
The Mi 7 will have a horizontal dual camera setup on the back.
The leaked renders indicate a glass build, and it will quite likely have wireless charging. As you would expect for a high-end phone now, this will use a bezel-less display with an aspect ratio of 18:9. The exact screen size is unconfirmed, but it is expected to be 6-inches.
Xiaomi Mi 6X
The Xiaomi Mi 6X is the follow up to the Mi 5X which is the same hardware used in the Mi A1.
An image of a back cover, allegedly belonging to Xiaomi Mi 6X has reportedly leaked on Chinese microblogging website Weibo. The new phone is likely to have an edge-to-edge display and a vertical dual-camera setup. , There is also a circular hole in the middle of the rear panel, which could be the placeholder for a fingerprint sensor. Also, images showing the front side suggests that the Mi 6X may come with a full-screen design, with an aspect ratio of 18:9.
With the Mi 5X being the same hardware as the Mi A1 it is hopeful that Xiaomi will do the same with this and release a Mi2 A1/Mi A2 with the phone using stock Android rather than MIUI