Microsoft has been demonstrating Windows 8 at the Build 2011 Developer Conference, and it is shaping up to be quite an impressing OS.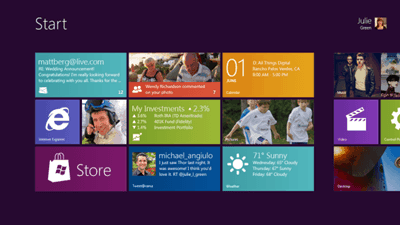 Without a doubt the main feature on offer is the fact that Windows 8 is developed for both traditional PCs, Laptops, Netbooks and most importantly Tablets. This is a very different approach to the hugely popular iPad which runs a mobile operating system that lacks many features of their fuller grown OS X Lion.
While laptops and tablets will use the same OS Microsoft have integrated 2 user interfaces to make the most of the form factor. User will be greeted with the Windows Phone like Metro Interface which includes live application tiles and replaces the Start menu, being triggered by the Start button or Windows key, and is also the first screen shown on start-up. Though users can easily go into a more Windows 7 style interface by choosing the desktop tile. The metro interface is also written into the core of the OS so this is not an overlay.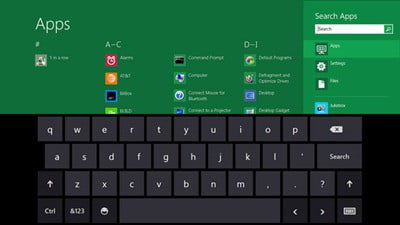 The beauty of this is that user have an OS that is fully optimised for a tablet but can still carry out fully blown PC applications such as outlook, excel, Dreamweaver, Photoshop and FTP programs. Presumably it will also be able to run normal PC games, though how well tablets will run these is another question.
It is also reported that Windows 8 has less system requirements than Windows 7 and can run on a Lenovo S10 which ahs just a first gen Atom CPU and 1GB of Ram.
Some other key features include:
All Windows 7 applications will run natively on Windows 8
Security update notifications have been minimized to the lower right of the log-in screen
Refreshed Windows Task Manager suspends apps when they're not running on-screen
New "Reset and Refresh PC" functions enable simplified system wipe and restore
HyperV virtualization software comes pre-loaded on Windows 8
Multi-monitor support now enables a single background across screens, as well as monitor-specific task bars
Multi-touch support enabled for Internet Explorer 10
Magnifier function enhanced for desktop manipulation
Optional thumb-by-thumb input mode
SkyDrive storage support integrated into all cloud-based apps
Metro-style refresh for Mail, Photos, Calendar and People apps with Windows Live ID
Settings roam allows for preferences to sync across a user's Windows 8 devices
Continued update support for Windows 8 Developer Preview Beta
Both Metro-style and conventional Win32 apps will be sold in the Windows Store
Windows 8 devices equipped with an NFC chip will be able to use a tap-to-share feature to either send content from one device to another, or simply receive content from something like an NFC-equipped card.
Logins will use a photo-based system
Apps will be able to natively connect and understand one another (if written as such)
Built-in antivirus software will ship in Windows 8
There will not be a different edition of Windows 8 for tablets, and presumably, not for Media Centers either
It's unclear how many "editions" (Home, Professional, Ultimate, etc.) of Windows 8 there will be
ARM devices will be supported, but not in the developer preview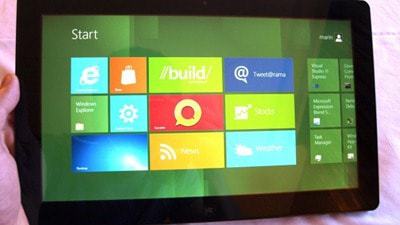 Personally we love the sound of cloud storage being built in and roaming profiles, as well as the tap to share features. All very interesting stuff.
One concern is the issues that will arise with the lack of compatibility between ARM and x86 microprocessors. If x86 developers can recompile to Arm then great but i doubt it would be as simple as that.