Microsoft has finally named the date for the general availability of Windows 10. It will become available beginning 29th July this year. Users of Windows 7 and Windows 8.1 can upgrade to Windows 10 for free
Users should start seeing a small windows icon in their task bar that provides details of the upgrade. You just need to supply your email address and they will email you when the download is ready.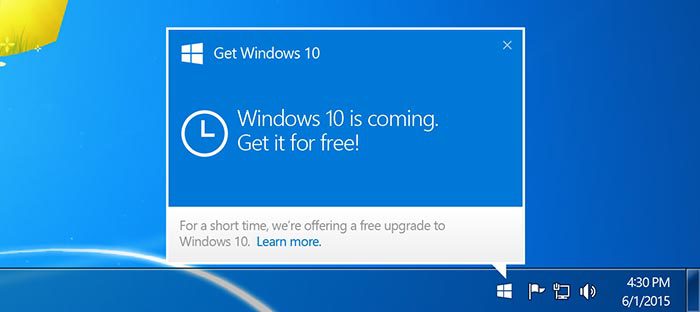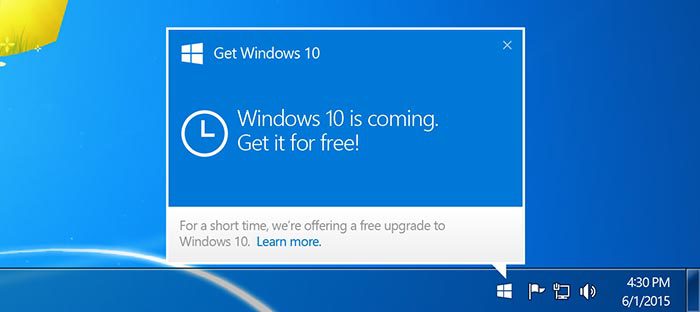 Free upgrades should be possibly up until July 2016.
If you miss the upgrade then the price of Windows 10 has been reported as:
Windows 10 Home – $119
Windows 10 Pro – $199
Windows 10 Pro Pack (to switch from Home to Pro version of the OS) – $99
This makes the pricing identical to the current Windows 8.1 pricing.
Key features of Windows 10 include the return of the Start Menu, support for DirectX 12 and innovative features such as Cortana and Continuum.
While Windows 10 brings back the Start Menu and is said to be better than ever for desktop PC users it is also designed to run on the "broadest device family ever", including Windows PCs, Windows tablets, Windows phones, Windows for the Internet of Things, Microsoft Surface Hub, Xbox One and Microsoft HoloLens.