It's clear that mobile phones are quickly becoming an indispensable part of our everyday lives. With the rising need to streamline and improve every aspect of how we do business, mobile payments are coming on top as the safest and most efficient solution to transfer and receive payments. Continue reading to find out the biggest reasons why mobile payments will take over all other payment forms, and learn more about the most popular payment providers currently available.
Most Popular Mobile Payment Providers
There are a lot of options to choose from when making a mobile payment, with new providers and services regularly being unveiled. With that being said, here are the best and most trustworthy mobile payment providers.
PayPal
PayPal is one of the most popular online payment methods in the world. The mobile version of this payment method, which comes in the form of an app available for iPhone and Android devices, allows users to make instant transactions in just a few steps.
PayPal Mobile has received widespread recognition among, merchants, businesses and online shoppers as one of the safest and quickest mobile payment methods on the market, with almost every reputable online business offering its customers to pay via PayPal Mobile. There are even online gaming sites that have taken advantage of this feature, like some PayPal casino sites, which already gained recognition as the best in the online gaming industry.
Visa Checkout and MasterCard MasterPass
Visa Checkout is an easy and efficient way to pay with Visa credit or debit cards with just a single sign in. The registration process is very easy and there are no forms that the user has to fill out, as all of the transaction information is kept in the Visa Checkout app itself. This means that the user can make extremely quick payments from any device they wish and from any location they might be at.
MasterCard's MasterPass is a digital wallet that allows the user to make payments directly through the app. Before using this digital wallet, the customer needs to sign up and add a credit, debit or prepaid card from MasterCard or any other major MasterCard affiliate.
Apple Pay
Apple Pay's motto is ''Cashless made effortless''. These three simple words perfectly sum up the ease and convenience that Apple Pay provides its users with. Apple Pay works perfectly with all iOS devices and allows its users to make secure purchases in apps, in stores on online.
Apple Pay eliminates the need for any other payment method, as it can also be used as a contactless payment method instead of physical credit and debit cards. It is probably the most useful mobile payment method currently available, but does come with one drawback – P2P payments are only available between two Apple devices.
Why Mobile Payments are taking over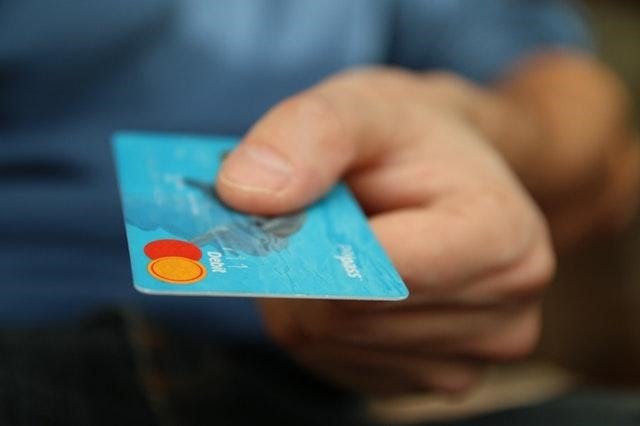 The above-mentioned mobile payment methods are just some of the most popular ones, with many other providers being available on the market. We can see how the new mobile payment trends will shape the future of online payments, it's also important to analyze why this big payment shift is happening.
Safety and Security
Just from a technical standpoint, mobile payment services are much safer than traditional payment methods, as they don't require excessive amounts of personal and financial information which can put the user in danger in there's a security breach. With a strong password and a clear understatement of all transaction aspects, there's nothing that beats out mobile payments in terms of security and safety of transactions.
Intuitive Design and Ease of Use
Mobile and tablet devices are very intuitive to use by design. In line with that, mobile payment apps are designed to offer a very streamlined and simple experience that can be completed in just a couple of steps. Easy to use and with an unmatched level of speed and convenience, customers of all ages are embracing mobile payments due to these characteristics.
Customizable
Since mobile payment apps are heavily customizable and allow a lot of room for unique development, online businesses and merchants can create loyalty programs for their customers and reward their users with special benefits, offers or exclusive deals.
This was our take on how and why mobile payments will take over all other payment methods. Stay tuned to keep up to date with all of the latest mobile news and industry innovations.