The past few decades have been absolutely game-changing in terms of technological advancements. We have turned from a TV-addicted society to individuals with a number of smart gadgets. From smartphones with numerous unique functions and features to smartwatches or even smart TVs, there are unlimited possibilities for us to utilize. More people are now connected to the world wide web than ever before, making it the biggest audience on earth.
Before the major digital transformation, there were only so few ways for companies to reach out, as well as for us to communicate. TV screens were exciting, attracting all age groups with a whole variety of programs designed for them. The marketing was flourishing through these traditional means of communication as well. TV advertisements started overshadowing the printed media and radio. After all, now the message could have been delivered through the visual image.
Today, the internet and smart gadgets play a huge role in our day to day lives. Applications for mobile phones are present in almost every field. No industry is left not to undergo a major digital revolution, introducing convenient and efficient services as a substitute for physical ones.
The financial industry is a frontrunner in this regard with almost all commercial banks providing their customers with mobile or web platforms. Transferring money to the complete opposite side of the planet now only takes opening a mobile app and a few minutes. Other financial institutions are also keeping up as leading insurance companies are already putting plans forward to introduce digital services.
The gambling industry is another visible leader in terms of digitalization. Luxury casinos in gambling meccas such as Las Vegas and Monaco are still incredibly popular. However, online casinos are transforming the industry to its very core. Gambling is no longer for the few but it has become accessible and affordable to many. Researches show that the number of online gamblers is now way ahead of the physical casino customers in many countries. For instance, Canada is one of the most highly digitalized gambling industries globally. The data shows that more people play casino games online than at physical venues across the country. This change in customer behavior has pushed many casinos to go fully online.
So what is really popular in 2020? In this rapidly changing world, digital services change each and every day. The innovation we see is quite overwhelming with new significant scientific breakthroughs being announced so often. Trends online change frequently as well. Every month brings something new to our smartphones and that is what we will be showing to you today! What are the popular and absolutely essential apps to follow in the year 2020?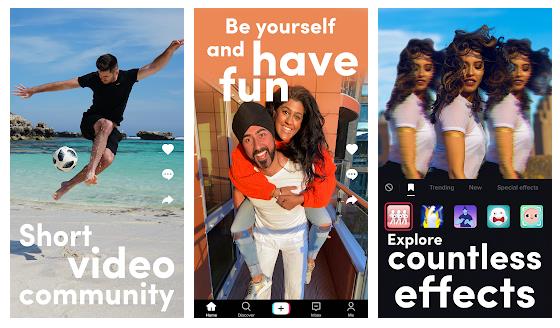 In the year 2019, a Chinese video-sharing platform TikTok appeared on the western market out of the blue. It caused lots of confusion and controversy at first but soon became a beloved application, used by hundreds of millions of people each day. Have you not tried it out yet? Then you most certainly should!
TikTok is not just another video-sharing platform. It offers unique trends, voiceovers, and a massive network of predominantly young people from all over the globe. After gaining momentum in many countries, now the app is available in 75 languages, the number that is expected to grow in the nearest future.
The fact that a soaring number of celebrities use this app makes it even more exciting. The algorithm used by the platform allows anyone to become famous overnight with tons of newly emerged celebrities on TikTok. However, it has not been without controversy as in late 2019, a number of reports blamed the app for stealing personal data and privacy invasion. However, even today, none of the above has been confirmed.
Pixtica – a better camera for your phone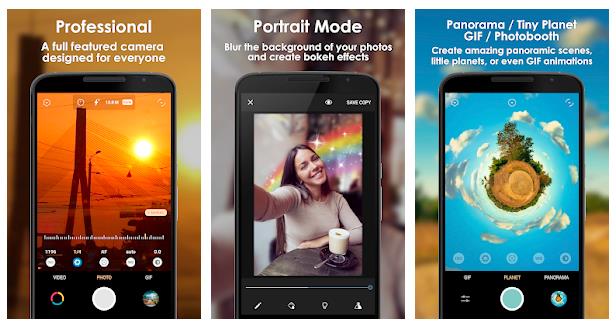 Every phone comes with its own built-in camera app. Many might think that a camera app does not really matter as far as the phone has countless megapixels and a nice quadruple lens. However, the truth is that camera apps matter a lot and they vary importantly from one phone to another.
Even some of the most iconic built-in apps such as those on Apple's devices have their own flaws. Many of them are invisible but there almost always is room for improvement in terms of resolution and quality of your pictures, as well as videos. A proper stabilized and different shooting modes can make the work done that might have been necessary afterward. In simple words, camera apps can save time that would otherwise be spent on editing.
Pixtica is exactly one of those applications. It is new and therefore completely adjusted to new devices and their incredibly complicated multi-lens cameras. It has numerous features and modes, helping you make the most out of your phone's capabilities. It effectively boosts the quality of your pictures while giving you an opportunity to apply effects.
Rescue time – an essential in the 21st century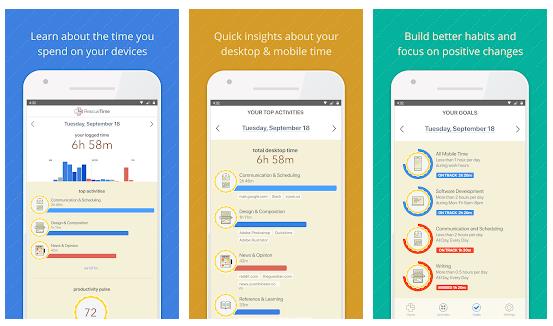 We spend lots of time on our phones every single day. Sometimes we do not realize how much the total is when it all adds up. Social media, news, and entertainment can be a major distraction from work that is more important than all of the above. However, it is not easy to simply refuse scrolling Instagram or watching Netflix. The problem is much more complex and deep-rooted, needing a profound approach.
Rescue time is an app for phones, as well as for computers, designed to track the time spent on social media or unnecessary web platforms. It tracks at all times and prevents us from procrastinating. The app displays figures on how much time we have saved by getting off of social media each day. Those numbers are absolutely astonishing which will certainly motivate anyone to change the approach.
If there has to be only one relevant app for 2020, it most certainly is Rescue time. Besides its important functionality, the app is well-designed and pleasant to use.