Both AR and VR are terms that are increasingly being used in the technology world. Most people think that VR and AR represent one and the same. However, Virtual Reality VR is very different from Augmented Reality AR. Augmented Reality, simply adds digital elements to alive video- usually on a smartphone. On the other hand, with virtual reality, an individual is completely immersed within a virtual environment.
Besides the differences, both AR and VR have already been adopted in several sectors. VR has worked effectively in cinemas and art shows. The increasing development of this technology has also drawn attention to the education sector. VR and AR are arguably poised to take over the education sector. Researchers say that both VR and AR can improve the classroom environment and promote education.
According to research done by Lenovo, 94% of teachers in the UK believe that VR can improve classroom teaching. In the recent past, students have been accused of using cheap assignment writing service in the UK to achieve success in the classroom. Further, most teachers believe that VR will be common in the classroom in the next decade. Pundits believe that the introduction of a more interesting way of learning such as virtual reality will motivate students to perform their assignments better.
While it's generally accepted that VR and AR technologies are valuable in the education sector, not much progress has been made. Here are some of the ways VR and AR can be used to improve learning at school.
AR and VR Will Make the Classroom More Engaging.
The incorporation of VR and AR in education is already making the classroom environment more engaging. The use of these technologies helps teens, adults, and children enjoy the process of learning. VR has also been found to be effective in covering classroom shortcomings such as language barriers and catering for physically impaired persons. Although the technology has not been used in many institutions, initial tests have been done. With the expected drop in VR prices in the near future, VR is increasingly becoming a viable option in the future.
VR and AR Provide Realistic Experiences To Learners.
Most education curriculums all over the world have been criticized for offering little real-life experience to learners. While textbook teaching works, the world is drastically shifting to teaching methods that introduce children to real life. The use of VR in education is one of the best ways to give students give real experiences within a classroom environment. Several schools are already using virtual reality to conduct field trips. This helps in saving time and increasing the classroom experience. According to Massachusetts high school, the use of VR has changed the way students perceive education. As one of the schools that have already implemented VR, the technology has been found to be effective in facilitating field trips to enhance learning in certain areas.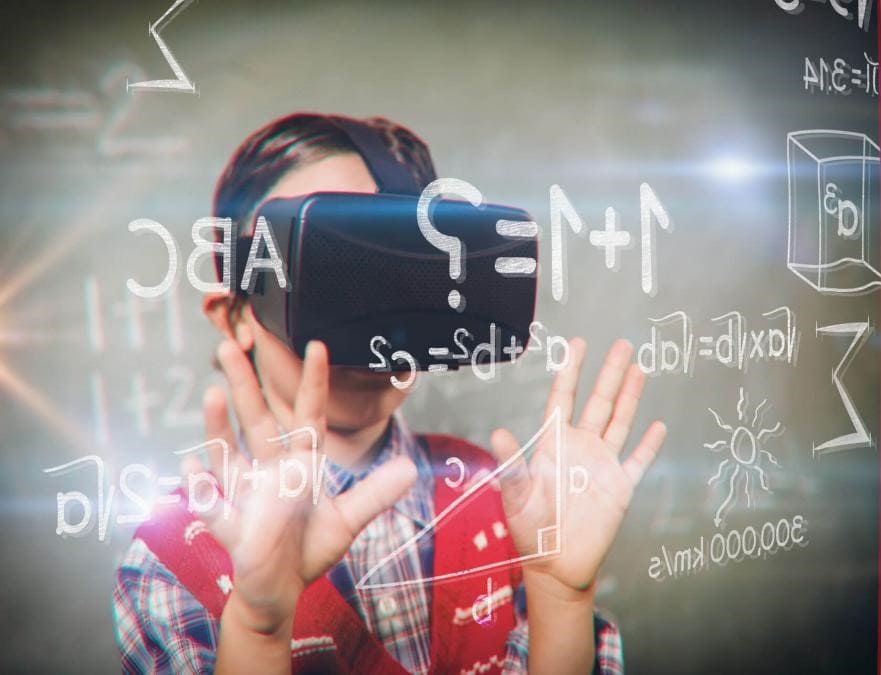 Will Help Make Education More Inclusive
The use of VR and AR will not only improve the classroom experience but will also democratize the education system. According to researchers, VR is the best way to help students experience other fields of expertise. It gives students the power to work in teams and build a futuristic ideal work environment. This technology helps develop social and emotional skills such as empathy- which are very vital in day to day life. According to Melinda Loah a teacher at the Massachusetts high school, such skills, may not be incorporated in textbook curriculums. However, VR takes the student to a place where real life reactions are expected, and development of social and emotional skills is paramount.
Pros and Cons of VR and AR In Education
While both AR and VR could be very beneficial in the classroom, the cost of the technologies is still very high for most schools. Most universities and schools only allocate a small amount of their budget to emerging technology such as VR. However, the prices are expected to drop in the near future.
There are several universities that plan to implement the VR technology in phases. Equipping a single department can be very costly, however, it is beneficial in the long-run.
There is also a drawback due to lack of content. If VR technology is to be used in education successfully, a lot of money has to be invested in developing the content. While there are several iOS and Android apps and AR videos on YouTube, most of the available content is low quality.
With that said, it should also be noted that many companies are now developing AR and VR content for schools. Both hardware and software VR components can now be developed for schools -specifically with the aim of achieving academic excellence.
Until more investments are made, the amount of VR classes will remain limited. Efforts are being made in all sectors to improve the quality of education. There is no doubt that the use of VR and AR must be part of the broader plan to enhance education. The benefits of VR in education are too many to be ignored. In combination with other technologies, VR will make education fun, comprehensive, and valuable as a whole.
About Michelle Lambert
Michelle Lambert is a grad student specializing in app development. She is very enthusiastic about creating educational content that can be accessible to anyone with an Internet connection and a smartphone. Michelle thinks that technologies can make education much fairer and not dependent on the place or amount of money a student has – everyone deserves a chance to study.