Online betting is one of the fastest-growing industries in the last couple of years. In the beginning, some of the old school bettors thought that there is no way an online betting website could become more popular than the land-based casino. A couple of years later, millions of people use their computers and handheld devices to bet on sports and play casino games.
Speaking of mobile devices, almost every big name in the gambling industry offers either a mobile app or a mobile website. That's not a surprise because nowadays, there are millions of mobile bettors.
In most cases, the betting companies have either an app or a mobile website. However, some places have both, which means you need to decide which one to use. Here are some of the things that you need to consider before you try either.
Using the mobile website saves time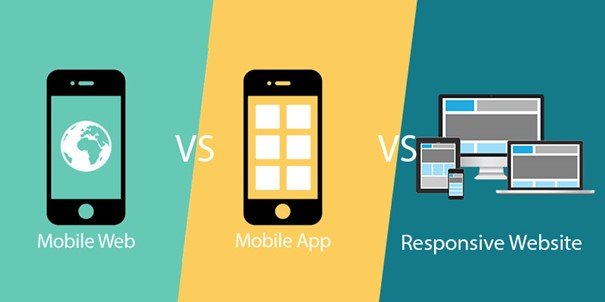 Let's face it, some of us hate to download and install apps. Although the situation now is a lot better compared to a few years ago, we still have to open the specific app store and download the app.
To make matters worse, almost every mobile betting application can't be found on Android's Google Play. Thus, customers need to download a special apk file and change specific settings on their device just to be able to install the app.
Luckily, this is not something that you need to worry about if you decide to use a mobile website. You can simply open it and access every mobile feature, game, and bonus.
The mobile app is usually more convenient
Even though this is not always the case, most of the operators that have a mobile app make it a lot more convenient to use than the mobile website. For example, the bet 365 app can be downloaded on multiple platforms, which allows both Android and iOS customers to enjoy everything the operator has to offer, even if they are on the go.
Of course, this doesn't mean the mobile website is not easy to use, but there is just something about the app that makes it more appealing.
If you choose the mobile website, you won't have to update it, and you will save some storage space
One of the primary reasons people choose the mobile website version over the app is because they don't need to update it. Neither of the mobile betting websites will require you to use a specific mobile browser, which means that you won't even have to update it once you find something you like.
Moreover, the fact you don't have to download and install anything will also save some storage space on your device. Even though this isn't that big of a deal for modern devices, there are still people who use smartphones and tablets that are a few years old, most of which have limited storage space.
Final Verdict
If your device is fairly new and you don't have problems with the fact you need to download, install, and update something, you should definitely get the app because it's more convenient.
On the contrary, if you just want to have occasional fun without going through the annoying download and install process, the mobile website is the better option.