In its infancy, a mobile phone was a tool used solely for messaging and communication. Nowadays, it has transformed into a multi-purpose device capable of GPS navigation, internet browsing, gaming, and much more. Among these trends, mobile gaming certainly stands out— it accounts for 43% of the total time spent on smartphones. Here is how technology plays a pivotal role in fostering this digital boom.
The game has changed
As technology advances at a frantic pace, it vastly improves gaming experience. Simply put, having a mobile platform is linked to unique benefits. Among other things, mobile games are a pure joy when travelling or having some minutes to kill in between obligations. We can use simple gestures and manipulation and relish the intimacy of responses that emerge on the screen.
It was technology that bestowed us with this bliss. Diverse functionalities, advanced sensors, Wi-Fi connectivity, versatile operating systems, and more processing power are crucial improvements spearheading the proliferation of smartphones.  And so nowadays, the mobile represents an unparalleled user comfort technology.
Breaking new ground
One can also argue that modern smartphones offer a superb platform for gaming, an alternative to big and powerful consoles like Xbox and PlayStation. For instance, iPhone X and Razer Phone pose nothing short of pocket-sized computers.  They are specialized for smart multi-tasking and buoyant media consumption. They are bigger, sleeker, and thinner than their predecessors.
We also have to underline augmented reality (AR), which is one of the newest developments plunging mobile gaming into the next phase of evolution. It enabled games such as Pokémon Go to become global phenomena, blurring the lines between the real and digital world. Also, it has turned gaming into a social experience.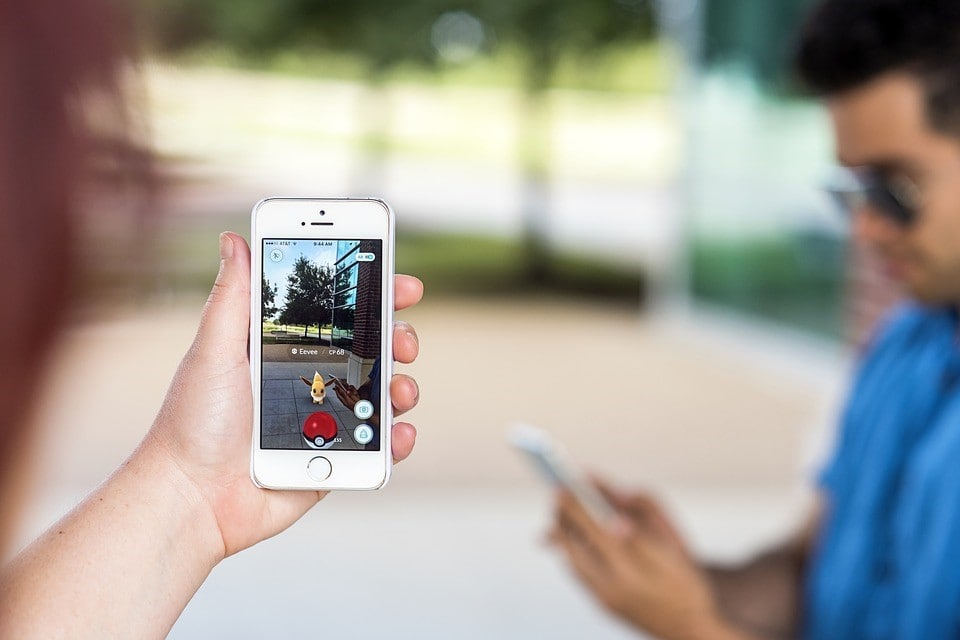 New gaming heights
Taking these leaps and bounds into account, it does not come as a surprise that the spectrum of available games has expanded greatly. In fact, mobile games are the most popular app sub-category right now. They can be created without extensive coding knowledge, distributed digitally, and purchased with a few taps of the finger.
Hence, we are witnessing a real surge in strategy, racing, card, racing, card, adventure, and other genres. And it is not just the sheer quantity that matters. Superb graphics, gameplay, and effects are all the result of ramped-up smartphone capabilities. You could say that the bar has been raised higher and gamers more demanding than ever before.
Take your pick
The present and the future of Android gaming look dazzlingly bright. Android gamers make up 78% of the global mobile gaming market and they are always on the lookout for new and exciting Android games available.  Just to name a few, we can jump into vivid worlds of Dead Cells, H1Z1, Blade Runner 2049, and Runescape Mobile.
Furthermore, leading online casinos offer an immense selection of themed mobile games. They bring new distinctive flavour to the table and elevate the whole gambling landscape. Those who play live casino games and digitally interact with live croupiers also get a chance to earn some real cash on the fly. No need to hit real casino floors.
Last but not least, another major market, the iOS ecosystem is expanding as well. Just take a look at best iPhone games for 2018, some of which include titles like GTA: San Andreas, Limbo, and PUBG Mobile.  Meanwhile, behemoths like Fortnite and Candy Crush Saga are still grossing more than million dollars on a daily basis and captivating swarms of gamers.
Conclusion
History of mobile gaming is a story of rapidly advancing technology. The "next big thing" rocks the industry almost every year and new innovative concepts join the mainstream before you know it. Mobile platforms might not have the power of a console, but the offer utter convenience. As for games themselves, they are easier to make, more accessible, and better-looking than ever before.
A vast ocean of possibilities lies at your fingertips, so get ready to dive in.