Madcap designers Ben Perman and Murat Mutlu have come up with this crazy gadget obviously due to, and like most of the British public, the love of a good brew and the obsession of the internet. Put them together and you get the Tweetle. A Kettle that tweets to let you know it has boiled.
Designed for office use in mind, switch the kettle on to boil, once boiled the kettle will automatically, all by itself post a tweet letting everyone who needs to know it's ready to make a delicious cup of tea or coffee. Obviously to achieve this the kettle is WiFi enabled but also has a couple of other cool features. It can count how many brews you've made and can even tell you how much energy you've saved by using it.
What has been suggested by the makers is the implemented science behind the Tweetle could soon be used in other household appliances such as fridges to inform the user when they run out of milk or eggs for example.
Although not available to buy yet the designers are hoping that once in production the Tweetle will cost around £75.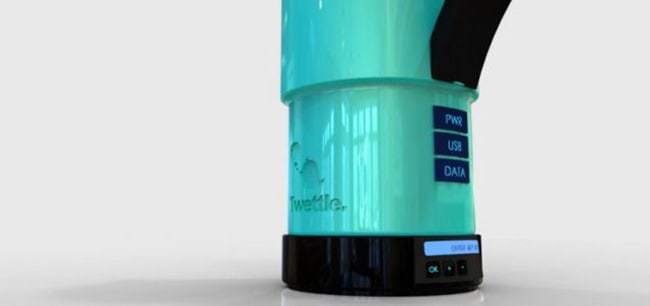 Source : Metro.co.uk