A DJ is a person who plays recorded music with live audiences. It's a novelty and expensive activity which requires equipment to mix popular music to a currently playing tracks. It is especially true if you want to make a career out of DJing. You must have a premium choice with equipment such as turntables, mics, etc.
With the help of technology. There's also a lot of ways now for you to experience and enjoy this kind of career. Using popular DJ apps, you may enhance and experiment on different types of tracks and songs. The following apps may help you to improve and learn a lot on your journey in making your own music. Read on: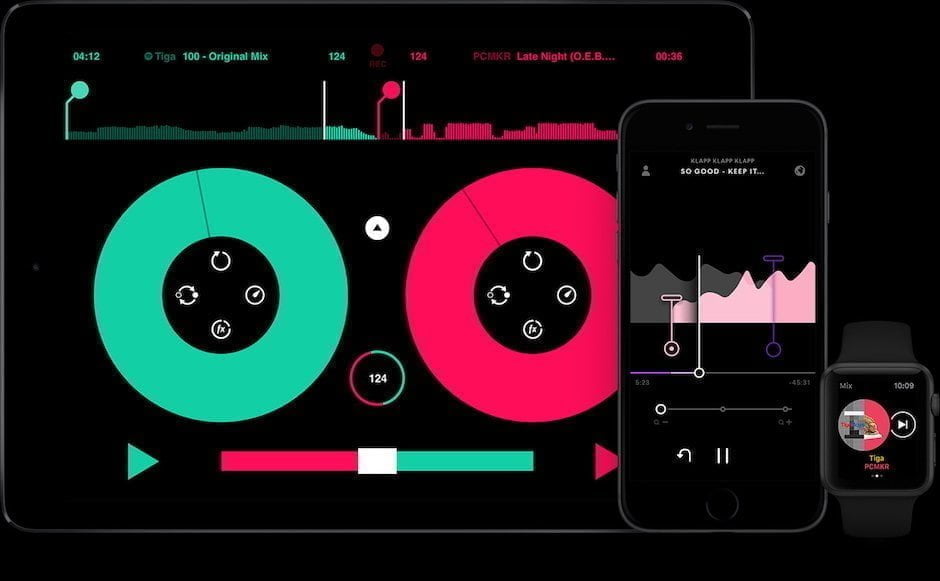 Peacemaker is one of the most seen apps for those who want to mix music. The simple controls and neon color emits the right mood to experiment and mix songs. With its built-in sync feature, you can start to mix your music with your iTunes and Spotify collection.
You can also mix songs with the option to scratch either turntables, sync beats of multiple songs, and also crossfade using an on-screen slider. There are also other effects you can get from app purchases any time like the loop, reverb, "ChopChop," and "8 bit". Here are different ways you can experiment with this app.
After creating great music, all your mixes can now be stored and can be used anytime.
You can also record your mixes or produce a recording of your last night's gig.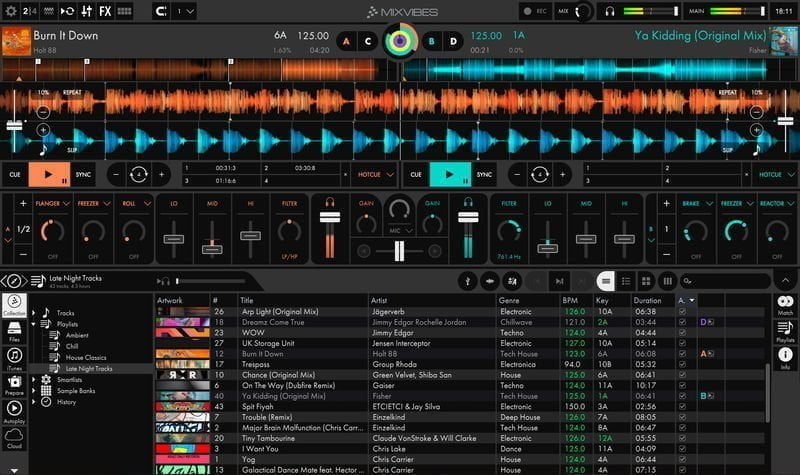 This Cross DJ app is free and one of the first DJ app created. Its compatible with iPhone, iPad, iPod Touch. You can see the mixer on the center of the app while the two decks on the side. You can pull music in your library and also in your SoundCloud account.
It has a useful mixer feature and user-friendly looping functions. It has five levels of pitch bending and an automatic option if you choose to stop or take a break. You may also add other features and effects from the in-app purchases like auto-mixer, external mixer support, and sample packs.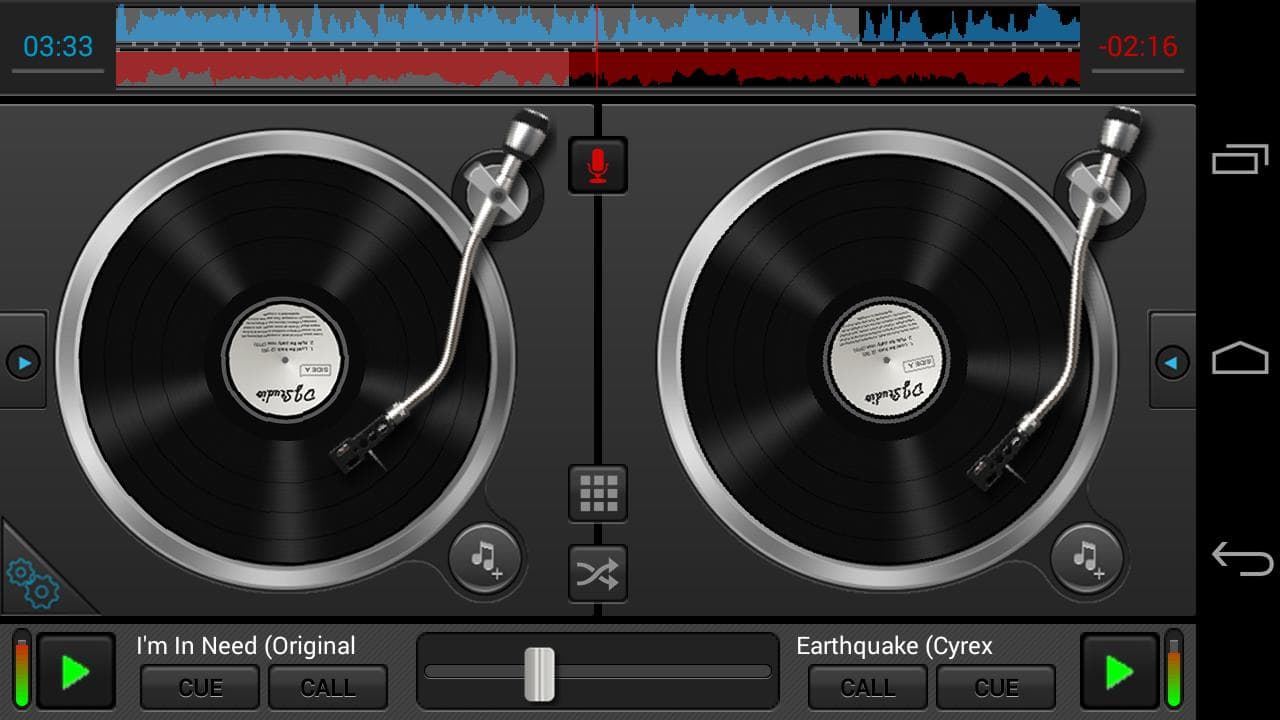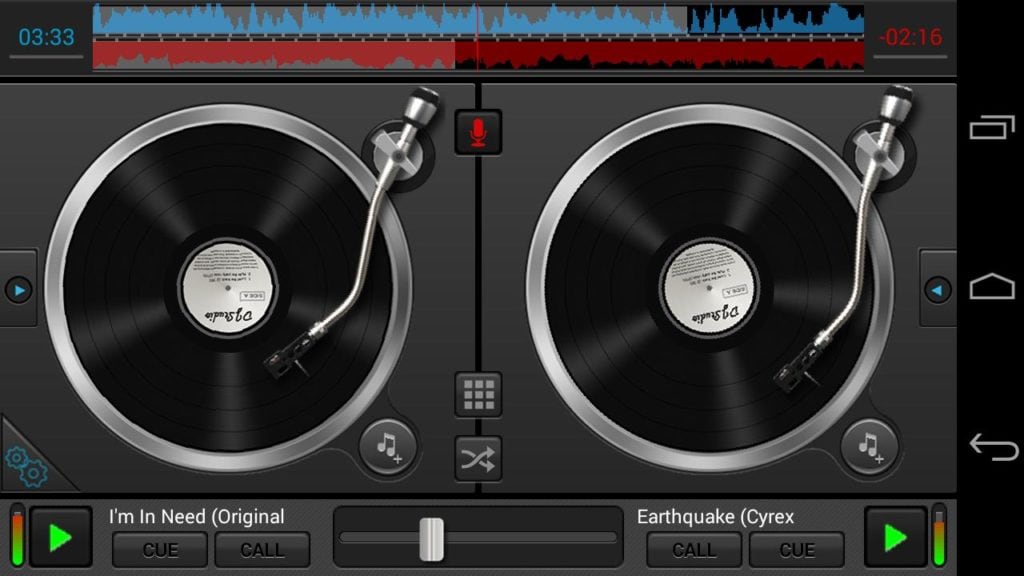 DJ Studio 5 is one of the best DJ apps, especially for beginners, with its free feature that you can enjoy. The DJ Studio 5 app includes eight sound effects, three-band equalizer, ten customizable sample bands, one cue point per deck, record mixes live, and more other free features. You may still add additional features in in-app purchases and even disable the add in the free version of this app.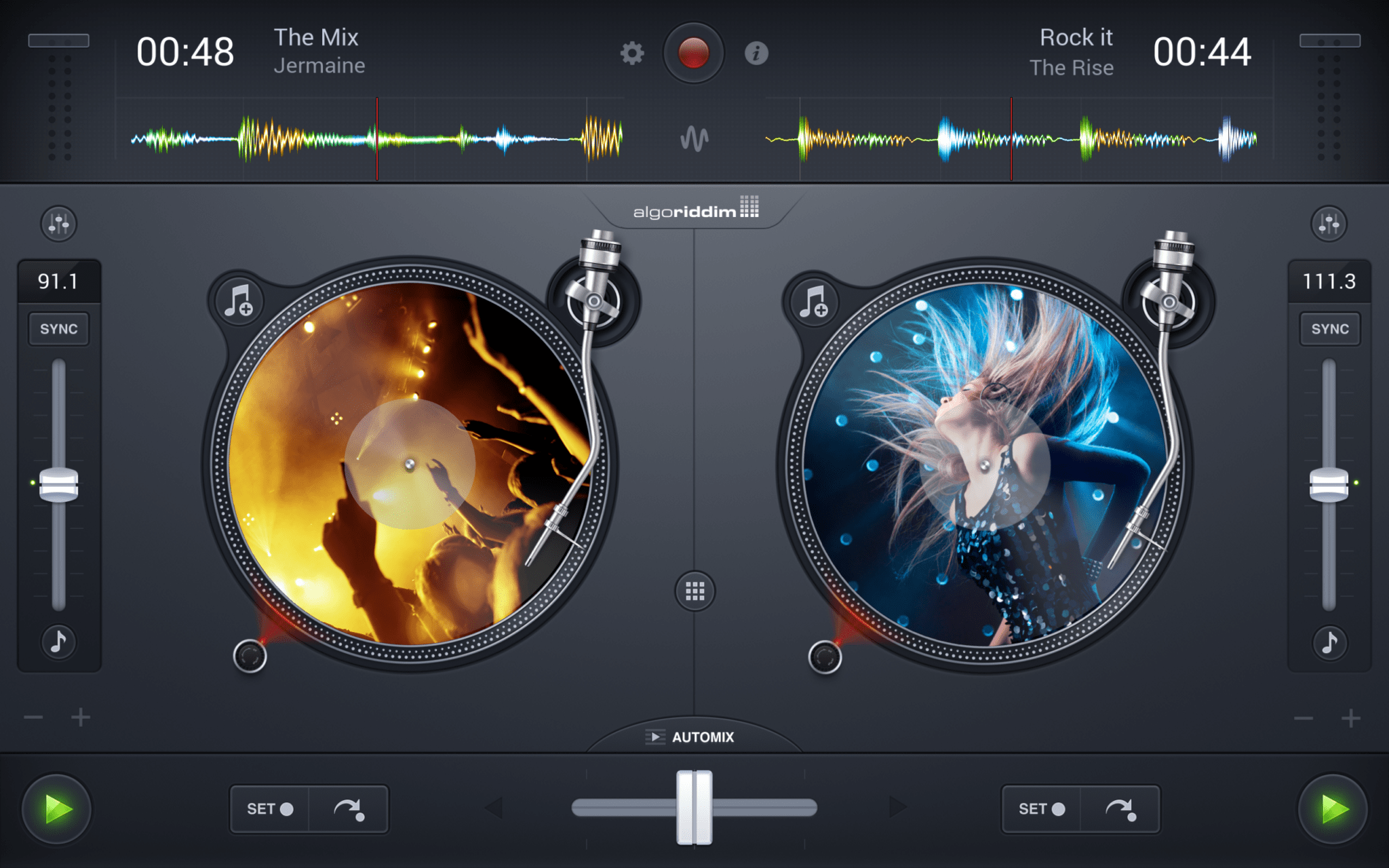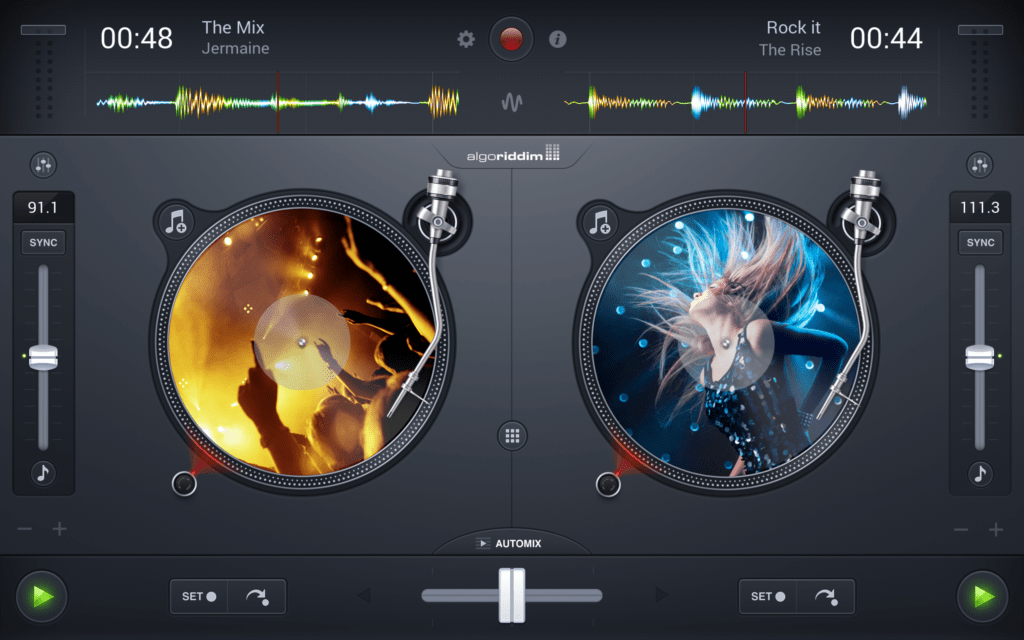 Djay 2 is compatible with iOS and Android devices and one of the most popular DJing apps created. You can also utilize your own music collection and your Spotify Premium account to mix music. This app features auto-mixing effects, pitch-blend, looping, cue points, and can produce a recording of your mixes to listen and share, etc. This is something you can check out if you're a newbie in this DJing world and also cater people with a basic grasp of DJing.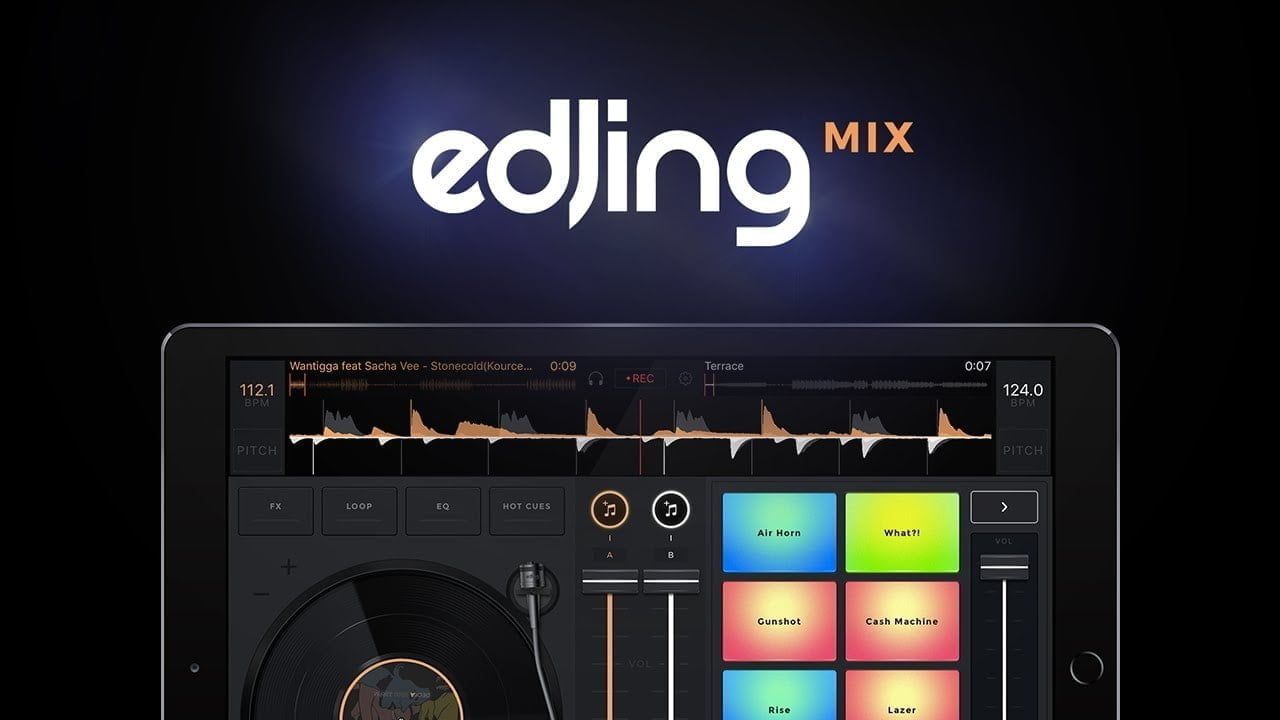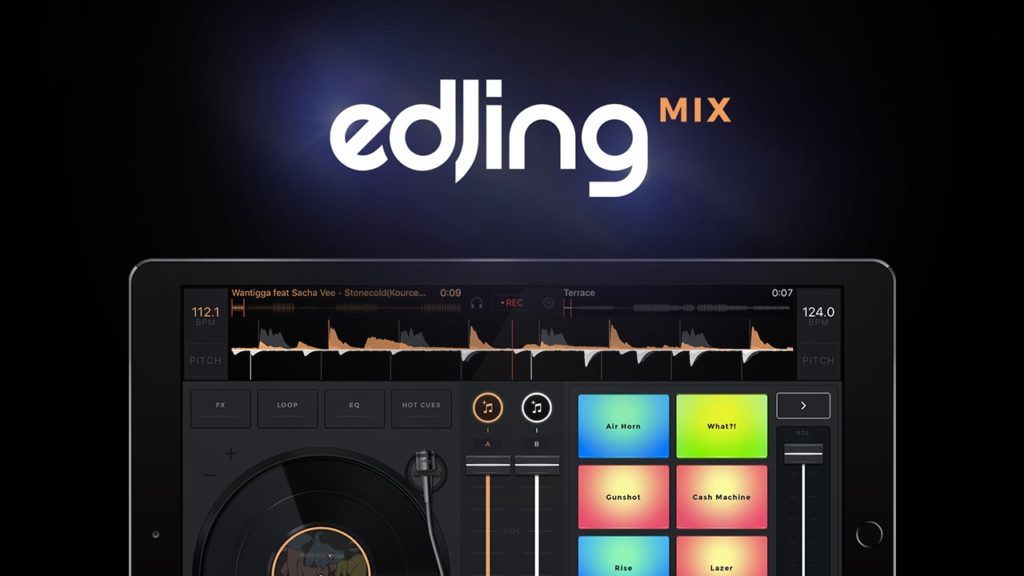 Edjing Mix is a well-designed app that has many excellent features that can be used by professional DJs. Its compatible with iPhone, iPad, iPad Touch, and Apple Watch. You can get your music from your personal library, SoundCloud, Deezer(premium account), and iTunes. Here are other advantages of the Edging mix;
It lets you create and experiment with your music with its great features like looping, sync using two tracks, and there's also turntable and a crossfader.
You may also customize the layout and upload your mixes in the cloud from the app.
There are other features that you may want to buy from in-app purchases.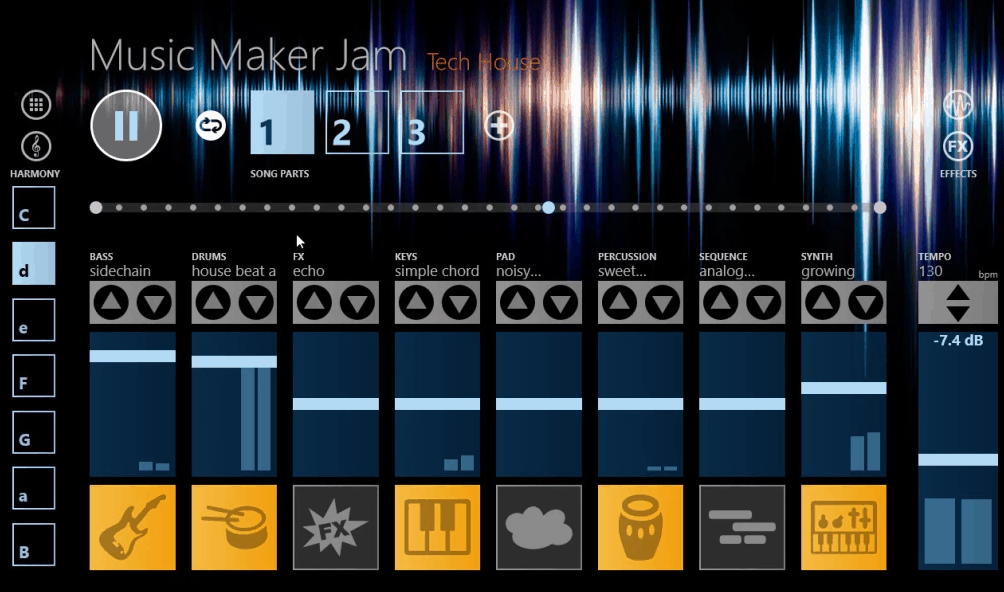 This app is another popular for mobile phone users. It has all the necessary features you need to create your music which is suitable for someone whos just starting. You can record vocals, add real-time effects, and use in-app purchases instruments. There's also a ton of sound pack available that you can try. You can get a lot of its features for free, but as time goes by, it will get expensive.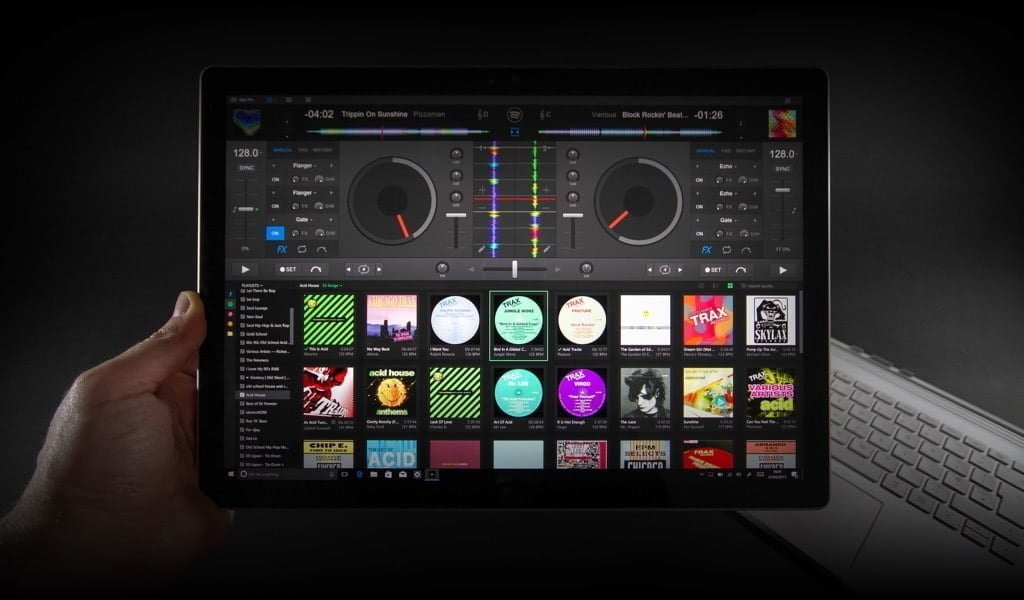 Djay Pro is another favorite and well-known apps for DJs. Its compatible with both ios devices and android users. It supports iTunes, Spotify Premium, and the music on your phone or tablet. You can play with two tracks at the same time and use its as video features. You need to use the internet if you want to save your music even if you keep it offline in your Spotify. Its also important to note that this app won an" Apple Design Award," which proves its credibility.