I have a DJI Spark that accompanies me every trip, and I can't be happier with the value for money. It is compact (fits in the palm of my hand), is a cheap drone (to be semi-professional) and records in 1080p with a good quality camera (for the price it has).

Today I bring you the 4 best quality-price drones to travel.

And what characteristics do they have to have? First, they are drones with 4k, 1080p or HD cameras, "cheap", and they fit in a backpack. That is to say drones of good quality and low price, of comfortable size to travel, and with professional or semi-professional cameras.

1. GoPro Karma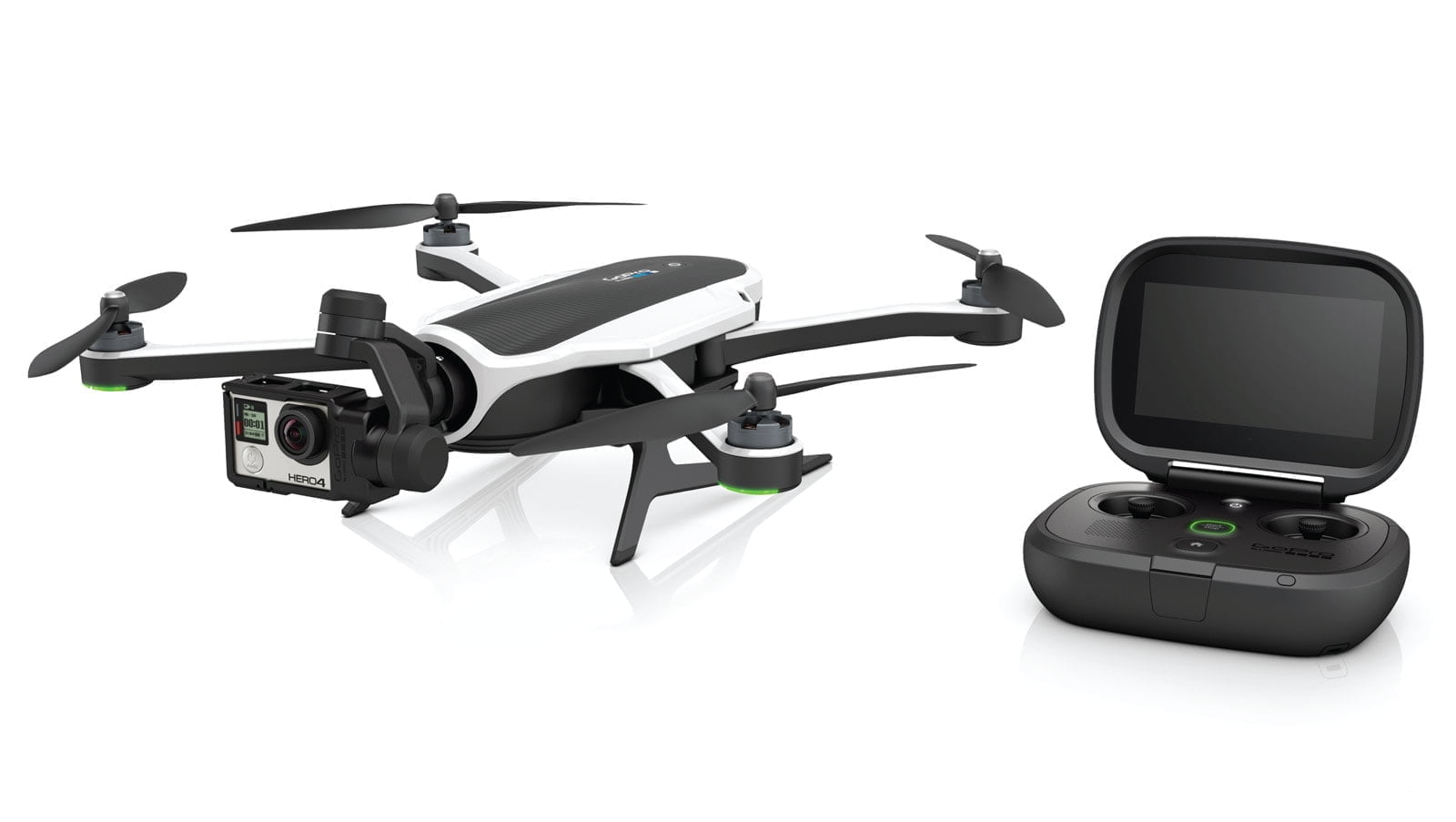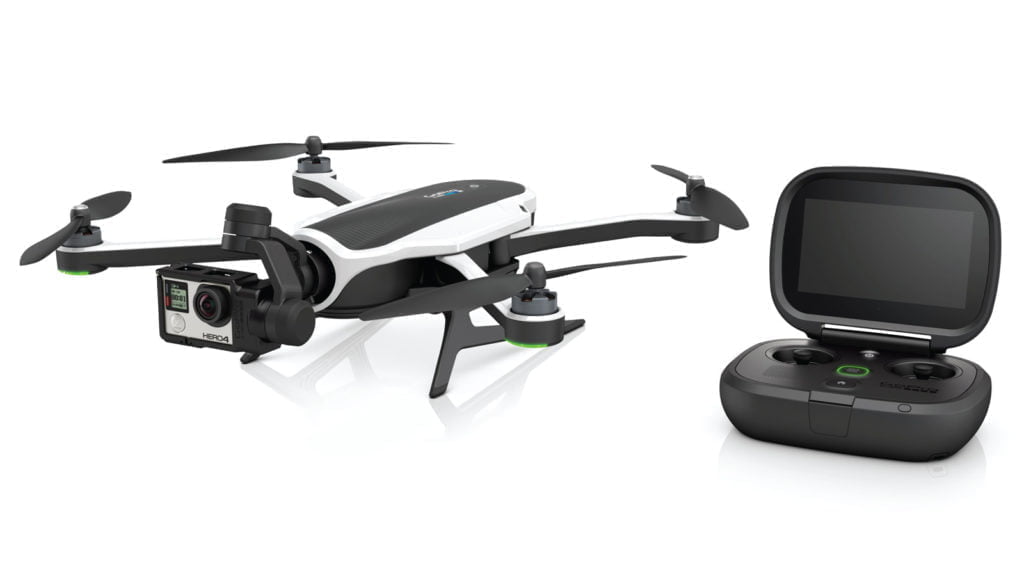 With a beautiful aesthetic and amazing image quality, we have in the sixth position GoPro Karma, a perfect professional drone for travel. It can be folded perfectly, and it has an ideal stability to capture those cinematic images from a bird's eye view. It folds to fit in the case that comes included, and you can find both white and black. It is a professional drone but very easy to handle. In addition, it has the removable Karma stabilizer for the incredible appearance of a professional production. The front support design of the Karma camera ensures that the propellers, arms and landing gear stay out of the intakes. It has dimensions of 45 x 12.6 x 30.3 cm and weighs 1.82 Kg. But this does not deceive you, because its portability is almost unbeatable. This drone is a great price-quality issue, and it is backed by a well-known brand, such as GoPro.
2. Hubsan H109S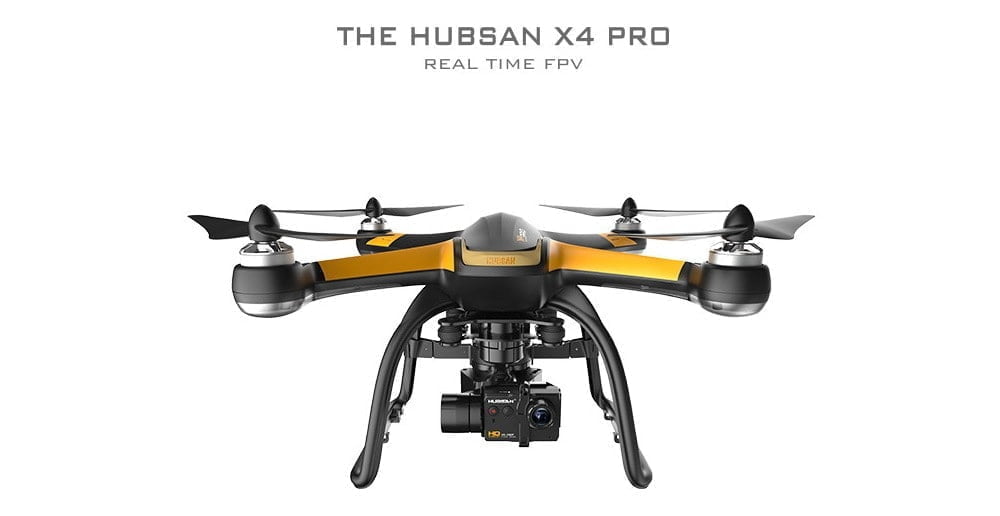 This 3-axis Gimbal drone offers a bird's eye view with its 1080p Full HD camera. Ok, it's not 4k recording, but for the price it has we can't ask for more. Anyway, we all know that today there are so many devices that can read 4K so the difference is almost imperceptible. The design is very accomplished, and the command is wonderful. To put some snag, the dimensions are somewhat large 58.4 x 50.8 x 30.5 cm and I would not recommend it for someone who would like to ride on too many planes with it.

3. Parrot Bebop 2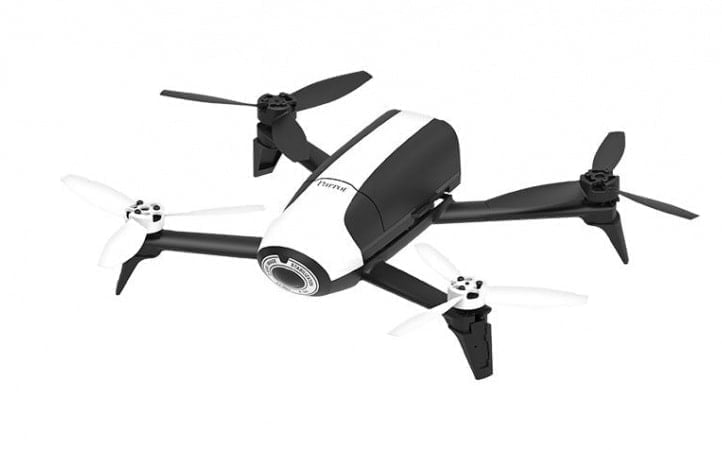 With this drone we already started talking about bigger words. It is one of the best quality price drones with a professional brand, an impeccable and perfect design to take on a trip. It weighs less than 500 grams, and has a "fish-eye" camera. 14 Megapixels and video recording in Full HD 1080p stabilized in 3 axes. Built-in GPS with automatic return home function, flight plan with waypoints and high-altitude flights. It has its own Skycontroller 2 control and FPV glasses.

4. Dji Phantom 3

The Phantom 3 is a professional drone and one of the best sellers today. It is not for less. The integrated camera records video in 2.7K, at a speed of 30fps and a maximum of 40 MB / s. Fly up to 25 minutes on a single charge and have perfect flight stability. It establishes height and distance limits to keep flights in a safe flight area and will automatically stop if it goes outside the limits established during the flight. The Dji Intelligent Flight Battery continuously informs you of how much flight time you have left, based on distance and altitude. It alerts you when it is time to return, with the information relayed in real time on your mobile through the Dji GO application.
Who is the winner? For me, the winner is Dji Phantom 3! But of course this is my personal opinion. What is clear, the 4 drones above are the best ones for now.