The technology industry is among the few winners amid the coronavirus pandemic. While the pandemic has taken a toll on major economic sectors, tech has been accelerated, with technological trends including telehealth, distance learning, digital payment and robotics taking the lead.
These trends have helped businesses remain open with the ongoing restrictions. They have also prevented the spread of the virus. Technological advancements have also played a huge role in ensuring that the world continues to operate even with restrictions put in place to prevent the spread of the virus.
For instance, to ensure people stay home and avoid crowded places, remote working has become popular, with many companies advising their employees to work from home. Also, students have been provided with online learning platforms.
Seeing that these changes transform customer behaviour, the tech revolution is here to stay. The tech industry is even likely to soar more even after the end of the pandemic. For instance, tech stocks did sell-off on news of a vaccine with large companies including Facebook, Microsoft and Amazon weighing on the S&P 500. This will promote the much-needed transformation to achieve global agendas.
Online shopping
The tech revolution has accelerated the shift towards a more digital world. In the shopping space, for instance, online shopping has not only increased but has also become a vital tool for businesses looking to survive the pandemic.
With the closure of restaurants, movie theatres, gyms in major cities, people have resulted in seeking comfort in online deliveries. Consumers are also changing what they are buying and how they are buying.
With COVID-19, online shopping consumer behaviour is tied to the purchase of wellness and health products, protective gear such as hand sanitizers and masks and household essentials and groceries. Also, with restricted living, consumers make few physical shopping trips, relying on online deliveries. The purchase of shelf-stable goods has also increased.
Subscription boxes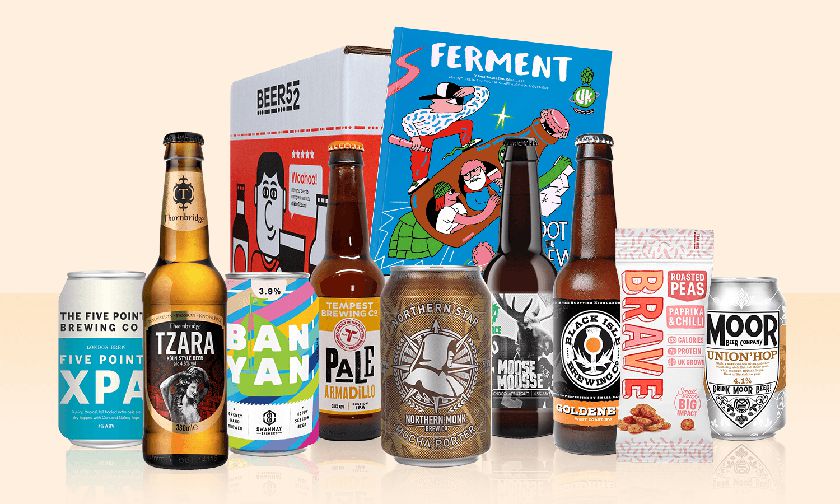 Subscription boxes have become common in the recent past. Consumers can get preferred products and services at the comfort of their homes be it food, beverage, entertainment or even books. Even better, you can get gadgets on subscription. This will help you upgrade your entertainment with innovative new gadgets and could be smart home devices, music tech, smartphone gadgets and even wearables.
While the increased need for subscription boxes has seen more players in the market, most brands have been forced to innovate and launch new products. For instance, current health and wellness subscription boxes may include supplements that boost immunity. Book subscription boxes have also been forced to cater to students who are learning from home while entertainment subscription boxes now have a wide variety of content to cater to people of all demographics.
Digital and contactless payments
While digital payments were widely used even before the onset of the coronavirus pandemic, there has been a significant increase in the use of contactless payments. The increase can be attributed to the rise in online shopping as well as measures put to prevent the spread of the virus.
These digital payments have been pivotal in helping businesses drive their business operations while ensuring the safety of the people remains a priority.
The use of contactless payments is a trend that has emerged as a way for enterprises to operate in the post pandemic-period. The fear of catching COVID-19 from surfaces like keyboards and point of sale gadgets have favoured its growth. E-wallets such as Mastercard, Venmo, Masterpass and Google Pay are among the digital payments that are easy, safe and quick to use. Mobile prepayment and online payment are also some forms of contactless payments that are now commonly used.
Remote work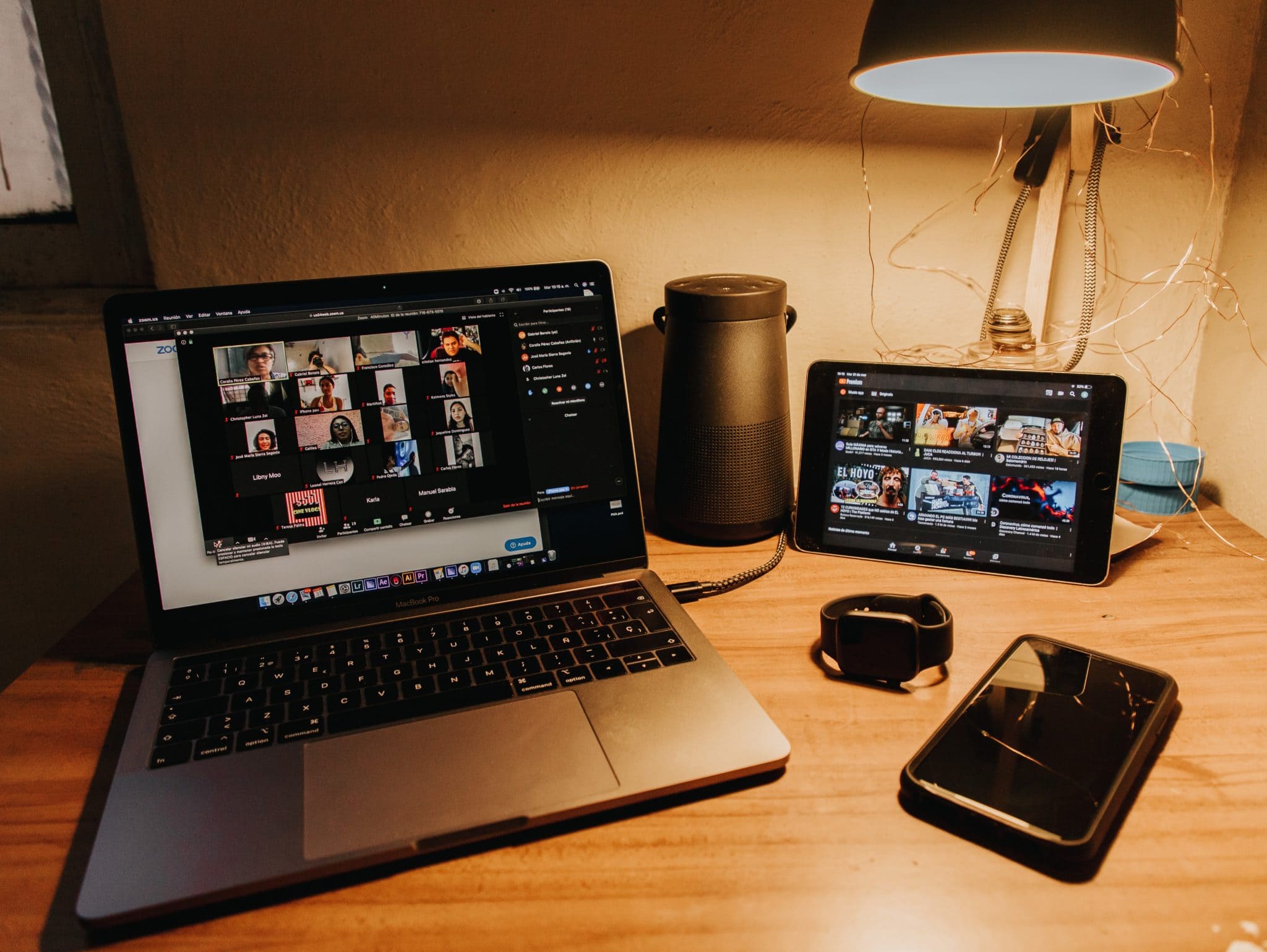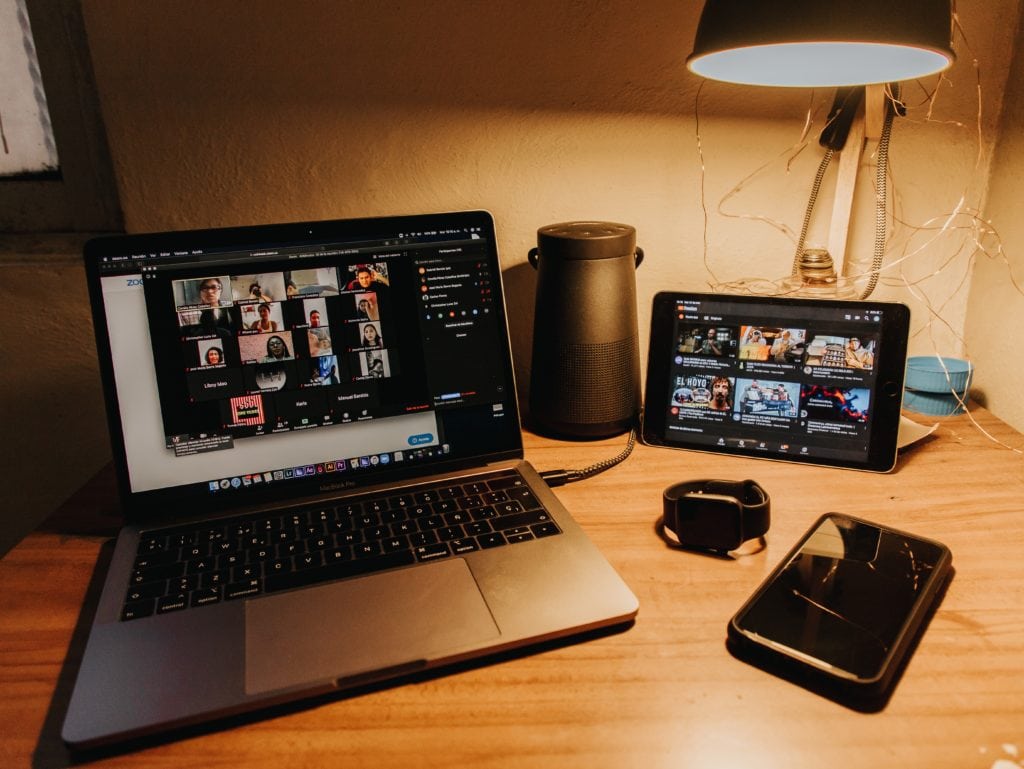 Thanks to technology, many people are now able to work from home. This is enabled by technologies including voice over internet protocols, cloud technology, facial recognition technologies, virtual private networks and work collaboration tools.
Remote work also provides employees with more flexibility, saves commute time while also preventing the spread of the coronavirus. Many businesses have picked on to this trend. As such, we'll likely see an increase in smart home tech in the future.
Online entertainment
Lockdown measures enforced at the onset of the pandemic saw movie threatens and other entertainment venues closed. With this, the majority of people found themselves spending most of their time at home, causing an extraordinary surge in online streaming and TV watching. With adults spending an average of 25 minutes to six hours staring at screens, time spent on subscription streaming services doubled.
Many people signed up to Amazon Prime Video, Netflix and Disney Plus, with older viewers watching more traditional broadcast.
The number of people using Cable television also increased with the onset of the pandemic especially because of the news.
Although most people stated that they would keep and spend the amount of time watching the content in future, growth is slowing as consumers resume normal activities in the wake of ease of coronavirus restrictions.