Toshiba have just announced what sounds like one hell of a phone that will be on display at the GSMA Mobile World Congress this February.
The TG01 will be the first mobile handset to incorporate the 1GHz snapdragon processor from Qualcomm which I imagine will make it one of the most powerful phones available today.
It also comes with 4.1″ WVGA resistive touchscreen with on-screen trackpad, HSDPA, aGPS, G-sensor, microSDHC support and DivX support.
It will also be 9.9mm thick which means it will be thinner than the iPhone and have a larger screen.
It is reported to run on Windows Mobile 6.1 and will have Internet Explorer Mobile 6 and be able to offer full flash support.
Toshiba have stated that:
We've taken all the technology from our TVs and put that into the screen
Looking at this device this is a clear competitor for everybody's favourite iPhone. The hardware certainly sounds like it could offer considerably more than the iPhone however it is not unlikely that Windows Mobile 6.1 will let it down. They could of at least gone with WM 6.5! Toshiba have tried to counter the issues with WM 6.1 by implementing their own interface over the OS.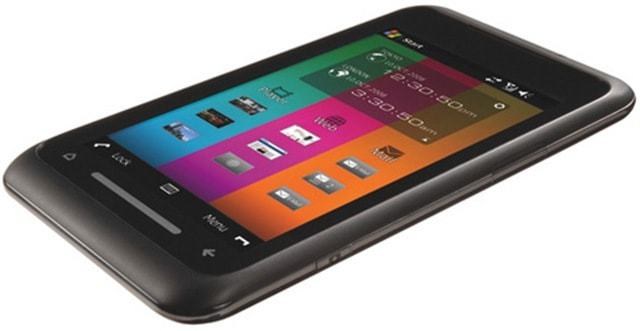 More pictures after the jump.